Best Car Camping Tents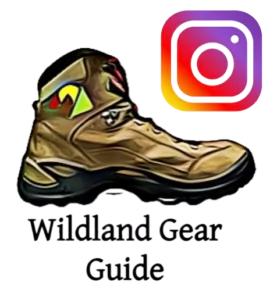 Don't forget to follow us on Instagram for the latest gear news!
Car camping is your avenue to explore our country's most beautiful destinations in a fun, affordable, and adventurous way. From the Sequoias to the Smokies and the Grand Canyon to Glacier National Park, there are near-infinite car camping opportunities for you to try – that is, if you have a good car camping tent. But with hundreds of options on the market, what's the best car camping tent for you?
No need to worry! Our profession revolves around gear and tents, and we've combined our experience and knowledge with exhaustive research to pick out the best car camping tents available. Read on to learn about our top buying considerations, along with our best car camping tent recommendations.
QUICK LIST OF RECOMMENDATIONS
KEY CONSIDERATIONS
Spaciousness
Car camping comes with several benefits, and one of the most important is that you don't have to worry about your tent weight! This means that your tent's spaciousness – the amount of interior space once set up – isn't limited by this factor, and you're clear to pick out a tent size that's all about your comfort. So, what should you look for?
The best car camping tents will feature enough interior space for you to stand up inside your tent – look for a tent peak height that's about your height or a little taller. Along with height, look for plenty of floor space for you, your sleeping setup, and extra bags and duffels so you don't have to run out to your car to grab extra clothes or gear.  Also, consider your tent's vestibule – the space that's covered by the tent's rainfly but not inside the tent itself. A generous vestibule with enough room to store shoes, coolers, and camp chairs out of the rain is ideal.
Of course, flavor all of these recommendations with your own needs and expectations. Maybe you don't care about standing up inside your tent but absolutely need a large vestibule to store gear, so think about what's most important to you.
If interior space is your main concern, our top recommendation is the Caddis Rapid 6 as the best family car camping tent for spaciousness.
Cost
We all want beautiful outdoor adventure gear, but cost can quickly cool these ambitions once we see steep price tags. But luckily, the best car camping tents are available for a wide range of prices to suit any budget.
Remember, lower-cost tents often sacrifice durability and will likely not last as long as high-quality options. So if you're planning on infrequent car camping here and there throughout the season, then a low-cost tent may be ideal. On the other hand, if you plan to use your tent often, it may well be worth it to invest in a higher quality option.
If cost is your primary concern, we recommend the Coleman Skydome 2 as the best budget car camping tent.
Packed Size
While a car camping tent's packed size is much less of a factor than for backpacking tents, it's still worth thinking about.
In this case, you should think about how you'll be transporting your tent and the space you have available. Perhaps the back of your car is already heavily loaded with other gear, and you don't have much space for a huge and bulky tent. Or perhaps you're looking for the best tent for bike touring and have definite limitations on storage space. Whatever your situation, take a look at your prospective tent's packed size and make sure it will fit in the space you have allotted.
Windows, Doors, and Vestibules
The best car camping tents will turn into your adventure home as you explore magnificent destinations, and who wouldn't want to make sure their home's windows and doors work for them?
Check your tent's doors to make sure they're large and easy to use. Additionally, look at how many there are. If you're investing in a 2-person tent or larger, it's crucial to have multiple doors so your tent-mates can enter and exit without having to crawl over you.
If windows are important to you, look to see if they offer additional ventilation and have covers to prevent rain from seeping in or the sun baking you in the mornings.
For vestibules, you have plenty of options! The most basic vestibules will offer a covered spot to store gear and coolers out of any inclement weather. Check the vestibule's size to make sure it can accommodate everything you want to store there. Other tents will offer a fully covered seating area in their vestibule! Sometimes with a bug net and sometimes without, these massive vestibules are very handy for sitting outside while protected from the rain or sun, but will add significant bulk to your tent's packed size – and likely cost more.
NEMO Aurora HIghrise
best overall car camping tent 
MSRP:

4-Person: $399.95
6-Person: $499.95

FLOOR AREA:

4-Person: 62.5 square feet
6-Person: 83 square feet

HEIGHT:

4-Person: 75 inches
6-Person: 77 inches

VESTIBULE AREA

4-Person: 19.5 square feet for each door
6-Person: 23.6 square feet for each door

DOORS: 2 doors
PROS: Quality materials – Durable durable – Easy to set up – Near vertical walls to maximize space
CONS: Second door is noticeably smaller than the primary – Expensive
ClOSER LOOK: The NEMO Aurora Highrise offers quality materials, a spacious interior, and a streamlined setup process to become one of the best car camping tents on the market. The near-vertical walls help the interior feel roomy and comfortable, and large windows keep the tent ventilated and cool. We're also fond of the healthy amount of pockets for gear storage on the inside, along with a pain-free setup process to help take the stress out of camping. The printed floor design is also fresh and upbeat, adding a little swish to an already sharp-looking tent. Of course, a premium car camping tent comes at a premium price. But if you're chasing adventure on the regular and tenting often, then the price may definitely be worth it for a high-quality tent that will stay with you season after season.
View At REI.COM
Coleman skydome FullFly
Best Budget Car Camping Tent
MSRP:

2-Person: $129.99
4- Person: $159.99

FLOOR AREA:

2-Person: 35 square feet
4-Person: 56 square feet

HEIGHT:

2-Person: 4 ft.
4-Person: 4.6 ft

VESTIBULE AREA

2-Person: 20 square feet
4-Person: 23.8 square feet

DOORS: 1 door
PROS: Very cost-effective – Good-sized vestibule space
CONS: Less headroom – Lower quality construction – Not the best ventilation
CLOSER LOOK: If you car camp infrequently or are just dipping in a toe to test the waters, then the Skydome from Coleman may be a great option. Coleman does an excellent job of offering accessible and inexpensive gear to lessen the burden on your bank account, and the Skydome falls squarely into that category. You'll certainly sacrifice quality and comfort, but picking up a solid car camping tent for just over $100 is a very economical move that will allow you to start car camping with a minimal front-end investment.
View At Backcountry.COM
REI Co-op Base Camp
Best Car Camping Tent for Weather Resistance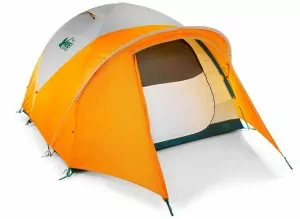 MSRP:

4-Person: $449.00
6- Person: $549.00

FLOOR AREA:

4-Person: 59.7 square feet
6-Person: 84 square feet

HEIGHT:

4-Person: 60 inches
6-Person: 74 inches

VESTIBULE AREA

4-Person: 27 + 17 square feet
6-Person: 27 + 17 square feet

DOORS: 2 doors
PROS: Very stable and weather-resistant – Stays warm in cooler conditions ­– Can be used for winter camping
CONS: Excessive for mild climates
CLOSER LOOK: If you've ever seen a mountaineering tent in the past, you'll notice some distinct similarities to the REI Basecamp. This tent is designed for car campers who won't let the weather hold them back. A reinforced pole design stands up to excessive winds while tough materials keep the rain (or even snow) at bay. Fewer vents and windows also allow this tent to run warm, which is fantastic for cooler climates but may be a drawback if you want to use this tent at the peak of summer. So if you're heading out for some mid-winter camping or chilly shoulder season adventures, the base camp may be the best car camping tent for you.
View At REI.COM
the north face Wawona
Best Car Camping Tent for Vestibule Space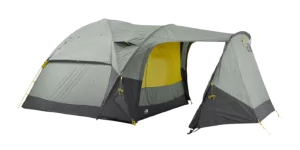 MSRP:

4-Person: $400.00
6- Person: $500.00

FLOOR AREA:

4-Person: 58.13 square feet
6-Person: 86.11 square feet

HEIGHT:

4-Person: 68 inches
6-Person: 76 inches

VESTIBULE AREA

4-Person: 27.6 square feet (+ 73 sq. ft. with Wawona Front Porch)
6-Person: 44.7 square feet

DOORS: 2 doors
PROS: Massive vestibule space for sitting or storage – Excellent layout – Very tall interior
CONS: Tricky to set up – No storage pockets near the floor
CLOSER LOOK: When it comes to useable vestibule space, the Wawona offers crushes the competition to make it the best car camping tent in this category. The 6-person front vestibule – at 44.7 square feet – has two doors that can fold up to create an excellent, covered outdoor seating area. Meanwhile, the 4-person version is compatible with the attachable Wawona Front Porch to add an additional 70 square feet of useable space, truly a chateau of a car camping tent. The tent's interior is very spacious for maximum comfort. While this tent is more difficult to set up, you'll be rewarded with remarkable space for spreading out!
View At REI.COM
caddis rapid
BEST family Car Camping Tent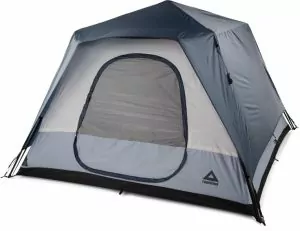 MSRP:

4-Person: $299.95
6- Person: $349.95

FLOOR AREA:

4-Person: 64 square feet
6-Person: 100 square feet

HEIGHT:

4-Person: 80 inches
6-Person: 80 inches

VESTIBULE AREA

4-Person: No vestibule
6-Person: No vestibule

DOORS: 1 door
PROS: Massive floor area – Very quick and easy setup – Good price
CONS: Rainfly only provides basic weather resistance – No vestibule – Only 1 door
CLOSER LOOK: When it's time for a summer family car camping adventure, the Caddis Rapid 6 is the best choice. Very reasonably priced when compared to the higher-end competition, this tent is an absolute breeze to set up and boasts a palatial 100 square feet of interior space. The rainfly leaves plenty to be desired as there's no vestibule and only basic coverage (don't go using this tent in extreme weather). Still, the easy setup and vast interior space make this a go-to family tent for mild summer camping and one of the best car camping tents on the market.
View At REI.COM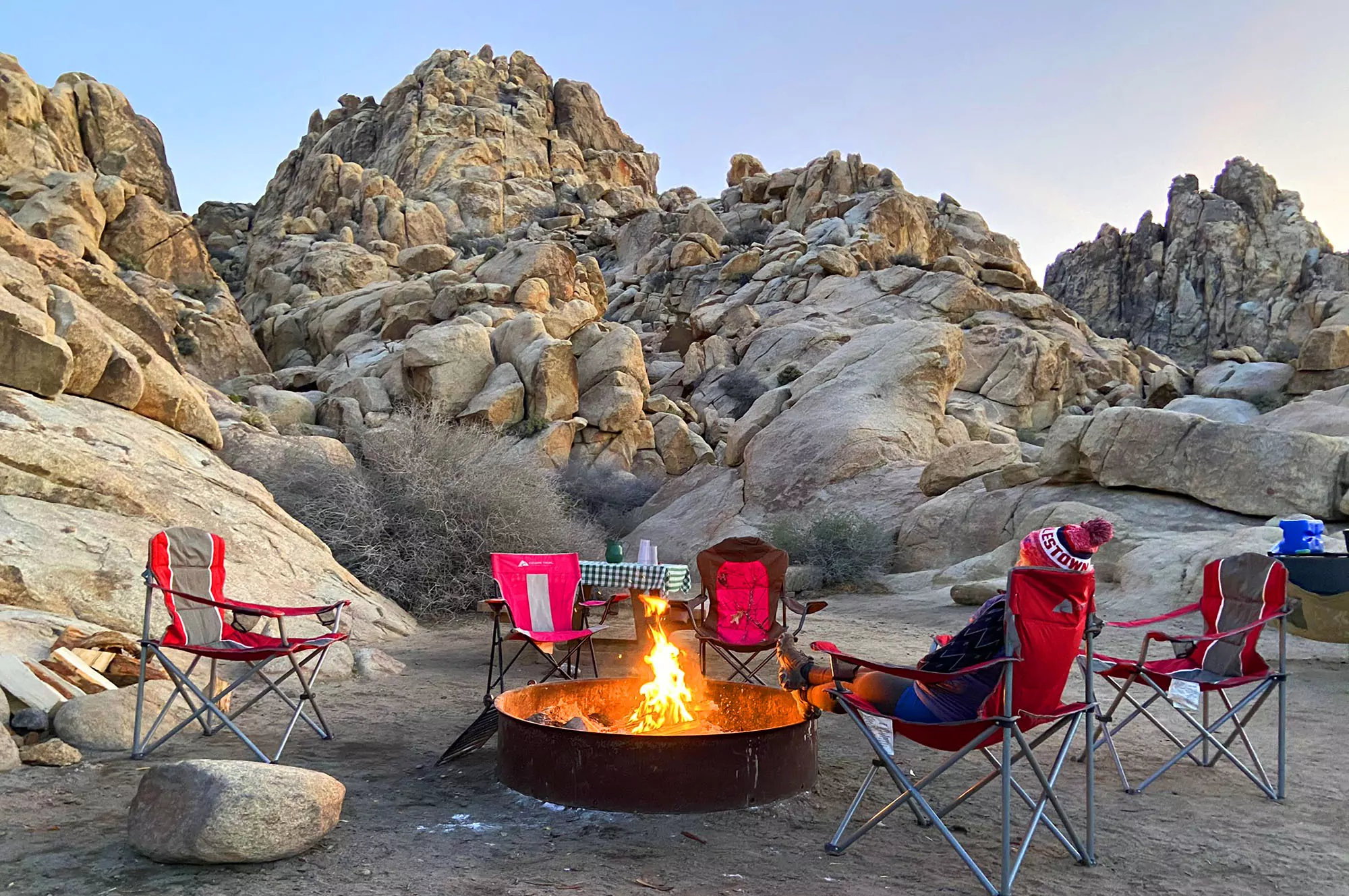 WHY TRUST US?
Choosing the right outdoor gear and apparel can be difficult. But at Wildland Trekking, we live and work with hiking gear every single day. It's an integral part of what we do, and we understand better than anyone how important it is to have the right equipment. In addition to our vast knowledge of backpacking gear, we also offer:
Independence – our recommendations are not influenced by partnerships or sponsorships with outdoor gear and apparel manufacturers.
Experience – as one of America's top guide companies, we take 8,000-10,000 people on hiking and backpacking tours annually. Since our inception in 2005, we have guided more than 75,000 people into the wilderness.
Cutting Edge Knowledge – we regularly attend trade shows and pay close attention to the leading edge of new developments.
Up To Date Recommendations – we update our recommendations regularly as new products are developed and released.
Dedication to our Readers – we know that the gear we select as our top picks will end up in the field with our readers, and we take that responsibility very seriously. We view our readers as guests on our guided trips, just without the guides. We are committed to helping you be as well-outfitted and prepared as possible for your adventures.
*Disclosure: Some of the links above are affiliate links. At no cost to you, we earn a commission on any products purchased through these links. Any proceeds go to supporting our blog and operations. These affiliate links do not influence the products that we include in our gear round-ups. We only recommend products that we 100% support and that we have used in the field. 
MORE GEAR RECOMMENDATIONS
Check out our Wildland Gear Guide for more recommendations about hiking, trekking, camping and outdoor gear. We are always adding new products to help our guests and readers make the best choices to outfit their adventures.