GUIDED HIKES TO MACHU PICCHU
Explore Peru's historic trails and Machu Picchu, one of the most famous archeological sites in the world!
Peru is home to the most famous archeological site in South America, and one of the most famous in the world: Machu Picchu. A deeply fascinating, mysterious, ancient city that mesmerizes nearly all its visitors, "The Lost City of the Incas" is a place every avid traveler must visit.
What makes a visit to Machu Picchu and the Peruvian city of Cusco truly fantastic for the adventurous traveler though is the maze of hiking trails and routes that wind through the surrounding mountains, allowing stunning combinations of hiking, camping, adventure and cultural tourism. Part of the Andes Mountain Range, the peaks around Machu Picchu tower over 20,000 feet in elevation! Our Peru hiking trips, all of which are either porter-supported camping treks or luxurious inn-based itineraries, explore this stunning part of Peru and will leave you truly astonished at the history, beauty and wonder of Peru!
Check out our list of Machu Picchu hiking and trekking tour options and give us a call at 1-800-715-HIKE (4453) to request more information or reserve a spot!
All Guided Hikes to Machu Picchu Trips (

6

results)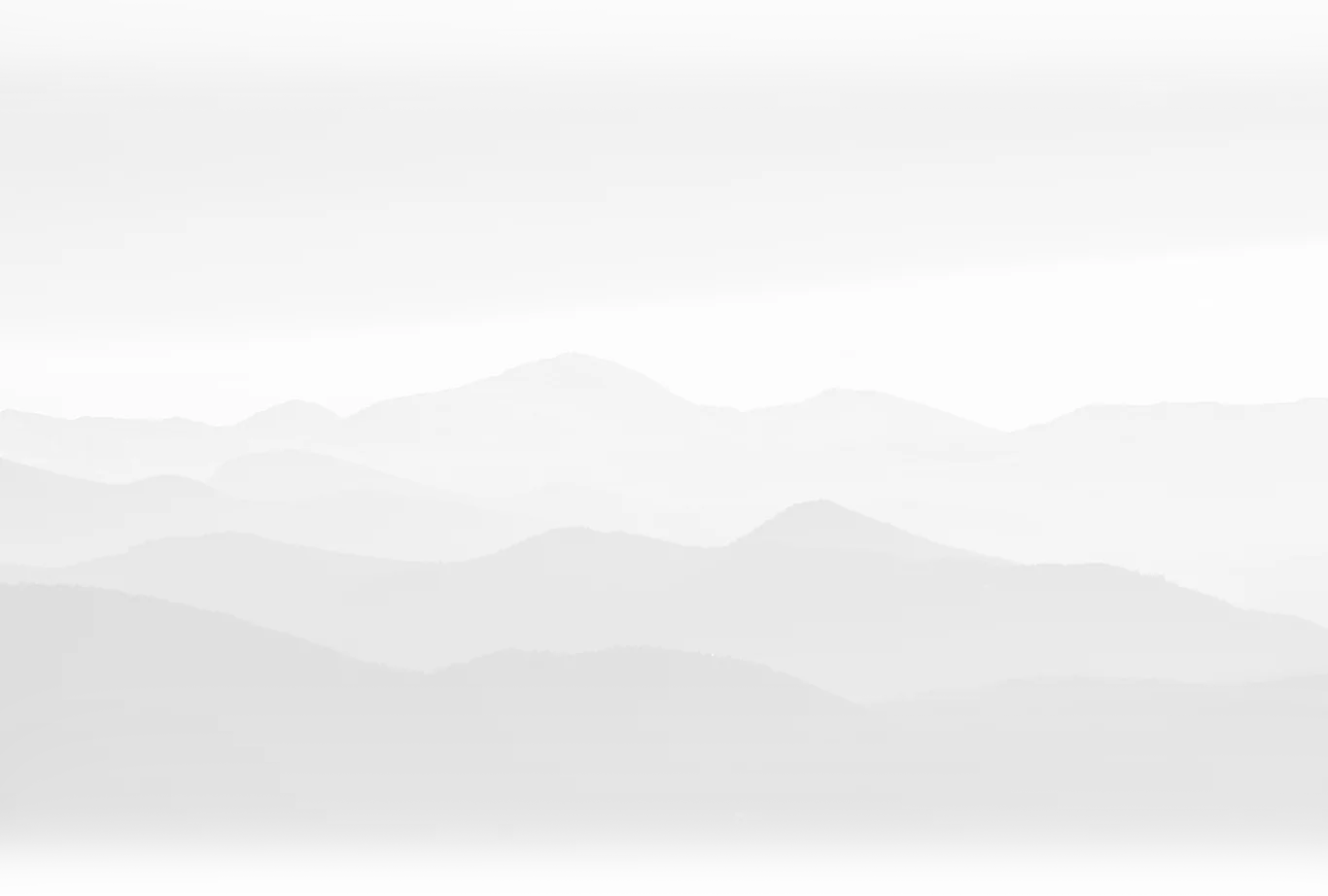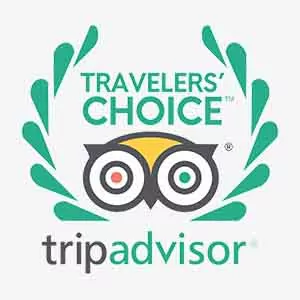 1. TOP RATED ADVENTURE TRAVEL COMPANY
Travel with confidence! We are experts at providing premier trekking experiences across the globe. Since 2005 Wildland has accommodated more than 75,000 guests on hikes around the world, and has earned #1 spots on 6 destination Trip Advisor pages as well as solid 5 stars with thousands of reviews on Trust Pilot, Google and Yelp.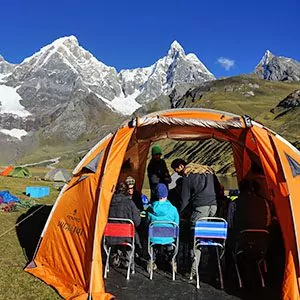 3. ALL-INCLUSIVE TRIPS
Let us take care of all the pesky details that come with international adventure travel: permits and reservations, gear, food, local transportation, porters or stock animals, risk management details, and a lot more. Our team takes care of all the logistics so you can focus 100% on enjoying your trip!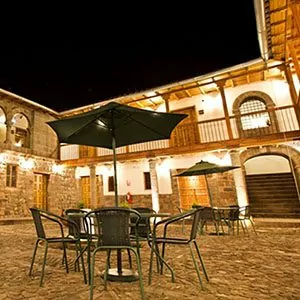 5. HAND PICKED ACCOMMODATIONS
We very carefully select the hotels and campgrounds on our Machu Picchu treks to create wonderful lodging and camping experiences for our guests. The Cusco region has a broad array of options, so going with local experts who know the best and most sensibly priced accommodations is valuable. On the nights we're camping we also use only top-of-the-line gear from award-winning outdoor gear companies, and feature premier camping with a kitchen tent, professional chef and more.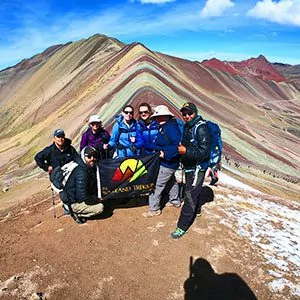 2. ALWAYS SMALL GROUP TRIPS
Our trips outside the USA are capped at 12 guests per trip. This allows for a fulfilling and intimate group experience in some of the world's most majestic and stunning hiking destinations. Small groups also facilitate a deeper cultural experience, as each guest gets an opportunity to interact with our local, expert guides throughout the trip. Finally, these group sizes are great for accommodating different walking paces so no one feels rushed or waited on.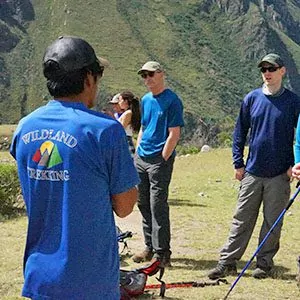 4. LOCAL, EXPERT WILDLAND GUIDES
Your trip will be led by expert local guides that are part of the Wildland team and trained on our standards, systems, food and risk management protocols. This allows you to experience the best of two worlds – the intimate knowledge, cultural immersion and local color that only an indigenous guide can provide; AND the assurance and confidence that comes from hiking with proven, professional Wildland guides.
More about machu picchu hiking tours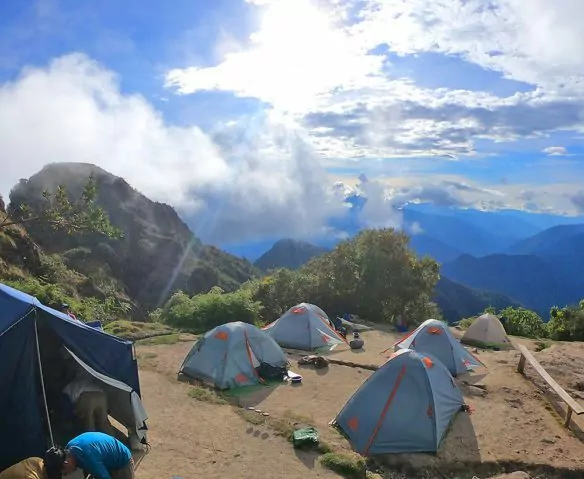 WHY HIKE AN ANCIENT TRAIL TO MACHU PICCHU?
As you probably know, Machu Picchu is accessible by train and bus, so why hike to it? There are many reasons! First is that it offers an unforgettable adventure through some of the world's most beautiful and fascinating mountains. Second, many of the trails in the Cusco Area near Machu Picchu were originally used by the Inca. So when you hike these trails you're literally following in the footsteps of one of the world's most interesting and famous ancient cultures. When you finally arrive at the Sun Gate and peer down onto the glistening ruins of Machu Picchu, the experience will be infinitely more powerful after having hiked for days in their footsteps, gazing at the views they gazed at, and walking on stairs they built. It's amazing!
THE MOST FAMOUS TRAIL IN THE WORLD
The Inca Trail is not only the most famous trail to Machu Picchu, but it's also arguably the most famous trail in the world! It is believed to be the primary route the Inca used to get from the capital of their empire, Cusco, to the Ancient City. Today, thousands of people hike it every year, and all Inca Trail hikers are required to go with a Peru hiking company. Permits are very competitive, but are included on most guided tours.
---
WHY ARE INCA RUINS SIGNIFICANT?
The Empire of the Inca was one of history's most successful and fascinating civilizations. They created a massive empire that thrived from the early 1400s A.D. until the mid 16th century. The Inca people expanded their amazing society without almost any of the tools and resources one would expect – they had no horses or oxen, no wheels, no iron or steel, no central currency and no written language. Cusco (where our Machu Picchu Treks begin) was the capital of their empire, which stretched from Argentina to Columbia! And Machu Picchu was very special to them, yet its exact significance is still largely a mystery. The Inca were defeated relatively quickly when the Spanish arrived in the 1500s, and archeologists have concluded that European diseases were the primary "weapon" that aided the Spanish in their conquest. It resulted in a rapid evacuation of their cities, leaving the ruins marvelously preserved.
OFF THE BEATEN PATH TREKS TO MACHU PICCHU
Inca Trail is not the only route to Machu Picchu, or ancient trail in the Cusco Region. The Inca had a complex and extensive system of roads and trails, many of which are now routes through the mountains for modern people. We offer many of these routes as alternative treks to Machu Picchu, and it should be noted that most of them end some distance from the Ancient City itself, so we shuttle or bus to the ruins on the final day. They are however all ancient trails with immense cultural significance and they offer a much wilder and more unique experience than the Inca Trail. We offer the Salkantay Trek and Rainbow Mountain Llama Trek.
---
which treks require a guide?
The Inca Trail is the only hike that requires a guide. So Salkantay and Ausangate (Rainbow Mountain) are all available to guided and unguided parties. Permits are also only required on the Inca Trail, but entering Machu Picchu requires a permit regardless of which trail you hike. Our treks are all-inclusive, so all permits are included as are hotels, local transportation, meals, gear, and expert local Wildland guides. So, while going with a guide company like Wildland Trekking is optional on many of these routes, we offer a premier, worry-free experience that thousands of guests have appreciated tremendously.
when to hike to machu picchu?
We recommend hiking Inca Trail, or any of the routes to Machu Picchu, in the dry season. The dry season runs from mid April through November. The peak months are May through August. All of these trails reach very high elevations (14,000+ feet), and this time period is winter in the Southern Hemisphere, but it's also near the equatory, making the temperatures quite moderate.
The monthly temperatures and precipitation in Cusco, Peru (near where all of our hikes to Machu Picchu begin) are as follows:
| | | | |
| --- | --- | --- | --- |
| Month | Hi | Low | Precip |
| January | 65.3° F (18.5° C) | 42.4° F (5.8° C) | 154 mm |
| February | 64.4° F (18.5° C) | 42.6° F (5.9° C) | 119 mm |
| March | 65.1° F (18.4° C) | 42.3° F (5.7° C) | 101 mm |
| April | 66° F (18.9° C) | 39.6° F (4.2° C) | 40 mm |
| May | 65.7° F (18.7° C) | 35.6° F (2° C) | 6 mm |
| June | 65.3° F (18.5° C) | 31.6° F (-.2° C) | 3 mm |
| July | 64.6° F (18.1° C) | 31.5° F (-.3° C) | 3 mm |
| August | 66.7° F (19.3° C) | 33.1° F (.6° C) | 8 mm |
| September | 66.6° F (19.2° C) | 38.1° F (3.4° C) | 25 mm |
| October | 68.5° F (20.3° C) | 40.5° F (4.7° C) | 47 mm |
| November | 68° F (20° C) | 41.4° F (5.2° C) | 75 mm |
| December | 65.8° F (18.8° C) | 42.1° F (5.6° C) | 112 mm |
PERU VISITOR INFORMATION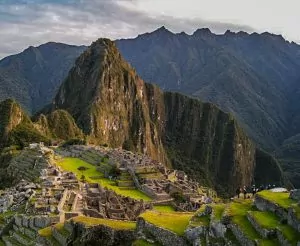 TIPS FOR VISITING PERU
VISITING PERU: Get info on what to do, when to visit, how to get there, best hikes, best tours and more.
BEST TIME TO VISIT PERU: Learn about the best times to visit Peru for trekking and to avoid crowds at places like Machu Picchu.
LOGISTICS & TRANSPORTATION: Read about flights, buses, cars, necessary visas and guided tours.
BEST PERU HIKES: Read about our recommendations for the best day hikes and multi-day hikes.
CUSCO VISITORS GUIDE: This blog post is all about visiting Cusco: getting there, things to do, hikes near Cusco, cuisine and more.
3 EPIC PERU TREKKING ADVENTURES: This blog post does a deep-dive on three of the best hiking experiences in Peru.
PLANNING A HIKING TRIP TO PERU: In this article we detail several hiking options, permits, transportation and more about planning a hike.