Why Wildland Trekking
Read about 12 reasons to do your next hiking or backpacking vacation with Wildland.
Choosing the right company for your outdoor adventure is important for many reasons. First and foremost your trip is going to involve potential risk. Possible hazards can include everything from heat in the desert to river crossings to grizzly bears to simply driving on highways. Does the company have a long history of excellence, risk management protocols, training systems, insurance, quality control systems and more? Second, you're trusting what we believe is your most precious resource – time – to this company. Having confidence the experience will rejuvenate you and enrich your life is crucial. Do they have good reviews? How long have they been in business? Do their trips sound exciting to you? Third, do they have integrity? What is their standing with the BBB and other professional organizations and associations? What do their past guests say? What is their reputation?
We invite you to read on to learn why choosing Wildland for your next adventure is a sound choice.
1. great for Solos, Friends, Couples, families….everyone!
Wildland trips are designed with different types of travelers in mind. We regularly accommodate groups of friends, couples, solo travelers and families on our hiking adventures. Our goal is to always provide an extra welcoming atmosphere where guests feel empowered to fully enjoy themselves in the world's most beautiful places. Please note we require groups with children younger than 12 to book private trips.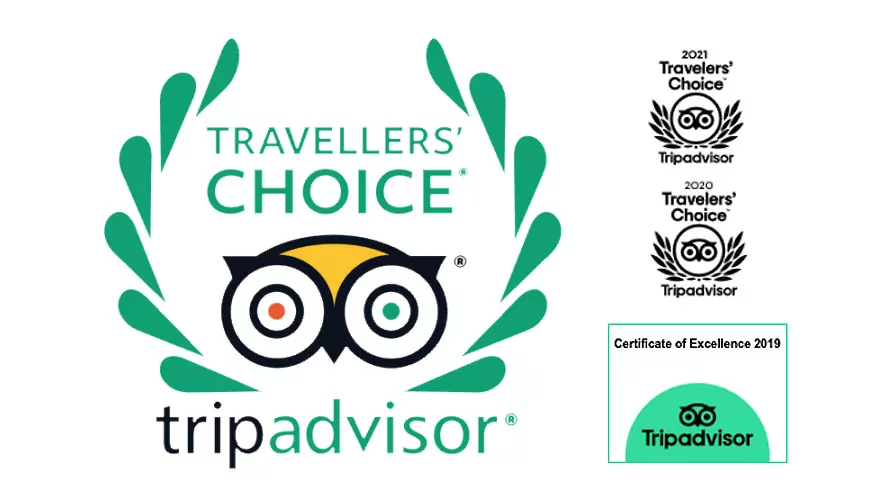 2. PROVEN TRACK RECORD WITH EXCEptional REVIEWS
With more than 10,000 people joining our tours annually, we have a proven track record of providing quality trips that exceed our guests' expectations. We are among the top-rated companies, and in fact activities, on six different national park Trip Advisor pages (Grand Canyon, Yosemite, Yellowstone, Rocky Mountain National Park, Great Smoky Mountains, and Zion National Park.) We also have 5-star status for Sedona on Trip Advisor, as well as on Trust Pilot, Google Reviews, and Yelp. You can check out our online reviews by clicking here.
3. ALL-INCLUSIVE TOURS
Our goal is for your trip to be as fun and worry-free as possible!  That means Wildland Trekking trips are all-inclusive, so gear, meals, snacks, local transportation, permits/reservations, fees and much more are handled for you. On camping-based trips guests are outfitted with over $1,000 per person of high end outdoor gear (backpacks, tents, sleeping pads, sleeping bags…etc.)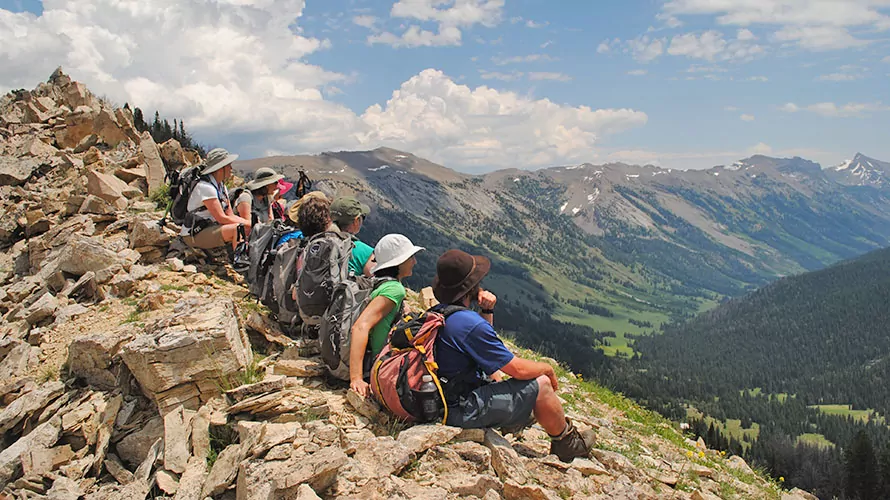 4. ALWAYS SMALL GROUP ADVENTURES
Our hiking and backpacking tours are always small group adventures with never more than 12 guests, and most of the time between 5-10, per trip. What this means for you is you're joining a personalized hiking vacation that prioritizes quality of experience above all else.
5. EXCEPTIONAL, CERTIFIED, LOCAL GUIDES
Our commitment is to hire and train the best guides in the industry. To ensure this we seek out career-minded guides, hire them as employees (not independent contractors), pay a livable wage, conduct periodic staff trainings, and require current medical certifications. In addition to technical competency and credentials, we also require excellent people skills. These extraordinary men and women have the ability to turn a great get-away into an unforgettable, inspiring – and sometimes truly life changing – adventure. We invite you to read more about them – including reviews for each guide – on our Meet Our Team page.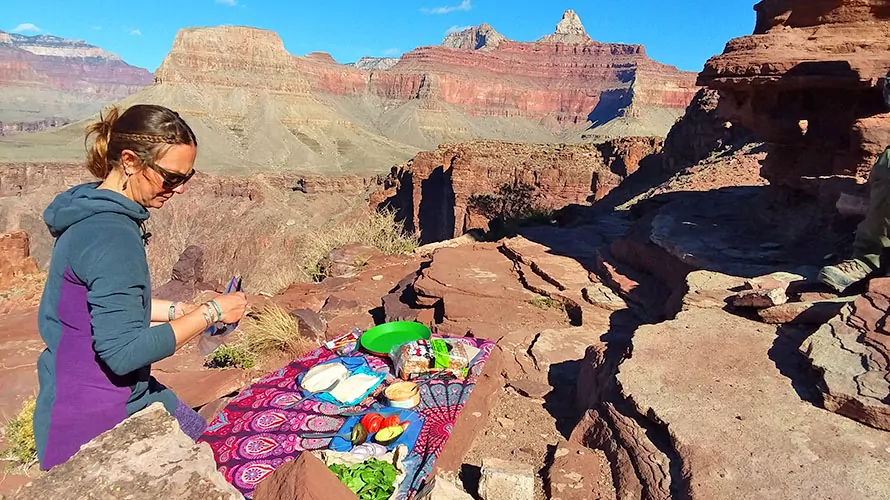 6. Wonderful MEALS AND TOP OF THE LINE GEAR
To provide exceptional meals we customize our menus depending on the preferences of the group, and we never use prepackaged freeze-dried backpacking meals – you can expect hearty, delicious meals that will optimally fuel and inspire you during your trip! We also regularly accommodate vegetarian, vegan, kosher, non-gluten and other specialty diets.
As for gear, we provide equipment with a retail value of approximately $1,000 per guest. That's because we use only the best – Osprey and Deuter backpacks, Sierra Designs and Mountain Hardware tents, Sierra Designs sleeping bags, Therm-a-Rest sleeping pads, and MSR stoves and cookware.
7. LOCAL MANAGEMENT & Robust TRIP SUPPORT
Every Wildland destination has a local base of operations with a manager, assistant manager (in most locations) and other staff available to support operations in the field. In this way, we are able to offer trips throughout the world that meet the Wildland standard, and maintain the specialized, intimate nature of a smaller, local company.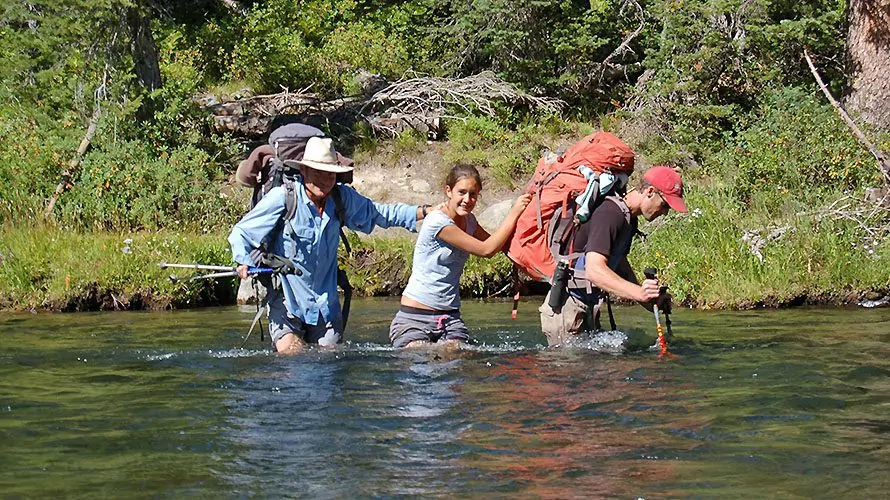 8. COMPREHENSIVE RISK MANAGEMENT
All of our guides are either certified Wilderness First Responders or EMTs, and each carries a field-issued first aid kit, comprehensive list of medical protocols, and a satellite phone. We require new guides to attend a comprehensive training to ensure they meet our standard of quality before putting them in the field, then we monitor their performance closely through post-trip evaluations and debriefs. Finally we have a 24-hour on-call line that our staff, guests, and family members of guests can call any time (literally) to speak with a company representative.
9. KNOWLEDGEABLE AND TIMELY CUSTOMER SERVICE
We have knowledgeable Adventure Consultants ready to help you find the right trip and get prepared for it. All are experienced hikers and travelers (many of them guides), so the assistance they provide is grounded in real wilderness and world experience. Also, we're open everyday so you can get answers to your questions any day of the week!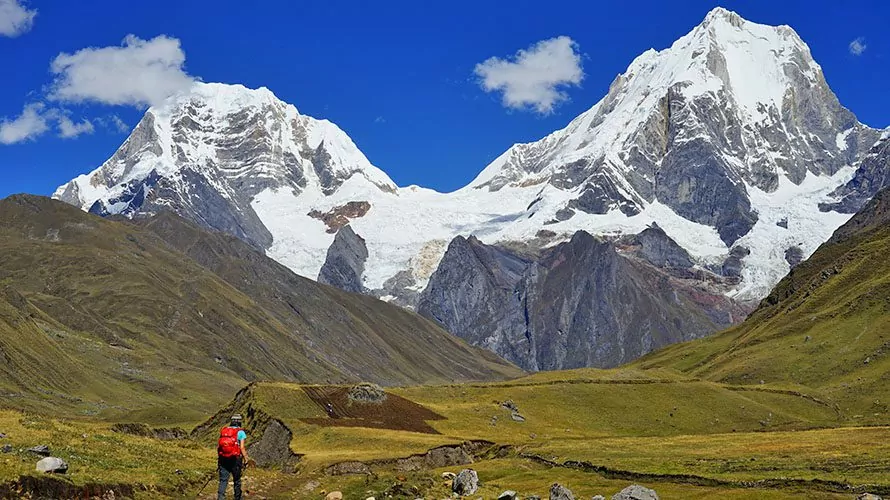 10. A LIFETIME OF TOUR OPTIONS
Our tour offerings range from strenuous, off-trail backpacking adventures – to on-trail, moderate hiking and backpacking trips – to inn-based and basecamp hiking vacations. Our destinations range from the Sierra Nevada Mountains in California to the Great Smoky Mountains in North Carolina, with the Desert Southwest and Rockies in between. And our Global Destinations include Peru, Patagonia, Nepal, Iceland and many more. This diversity allows you to enjoy the world's inspiring landscapes in a variety of ways and at different times in your life, and we hope you'll sample them all!
11. STRONG CONSERVATION MISSION
Every time you do a hiking trip with us you're helping to conserve wild landscapes for our kids and for future generations. We donate significantly to conservation efforts worldwide. Learn more by going to Our Mission page.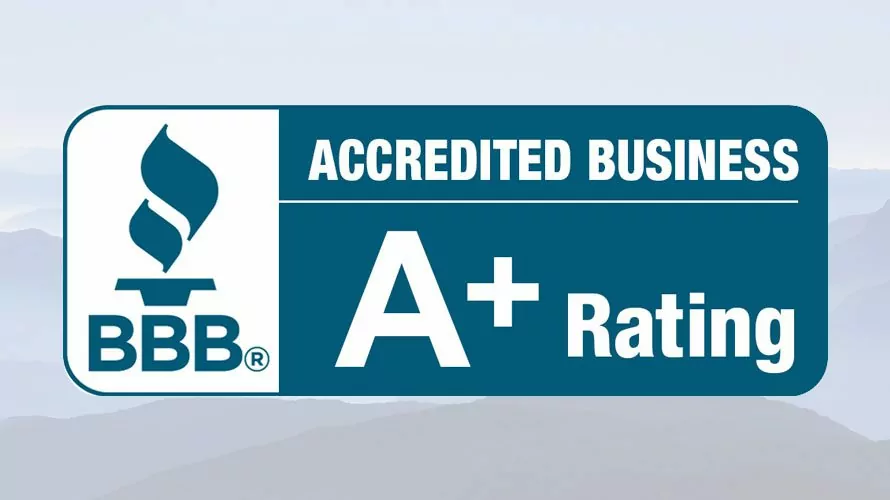 12. A+ RATING BY THE BETTER BUSINESS BUREAU (BBB)
We've been accredited members of the Better Business Bureau since 2009 and have an A+ rating. Click here to see our Trip Advisor page to check out our BBB page!