The Wildland Story
Learn more about how our team came to be! From the mountains of New Mexico to destinations all over the world, we have traveled far and wide to become the premier guiding company.
Wildland Trekking, a home-grown USA adventure travel company started in 2005, has become one of the world's leading trekking companies. Learn about the origins, mission and people of Wildland, America's #1 source for Unforgettable Hiking Vacations!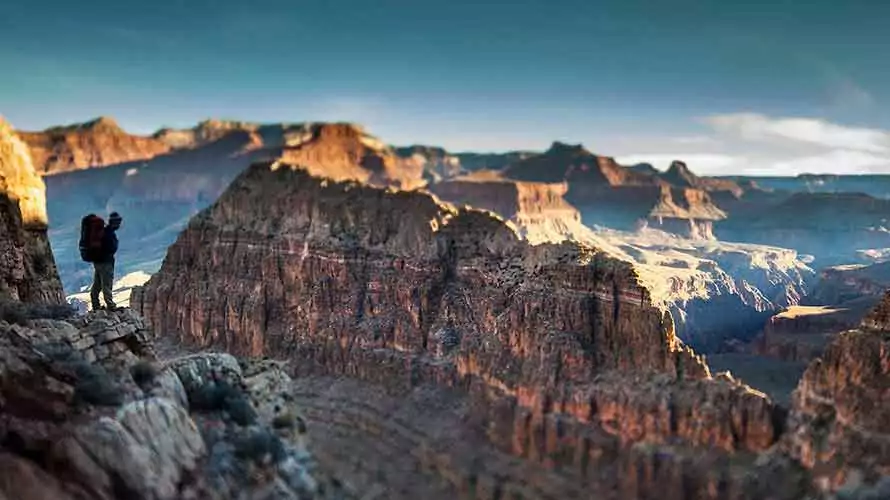 THE BEGINNING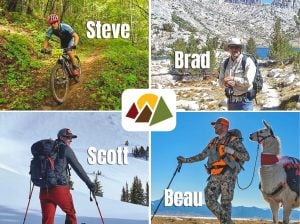 Two of Wildland's co-founders, Steve Cundy and Brad Ball, met as New Mexico State foresters in 1999. Based in the breathtaking mountain town of Chama, New Mexico they lived and worked in the stunning San Juan Mountain Range. Part of their job was inspecting private land timber sales. While out together in the mountains driving to the job sites, they began dreaming about and discussing the idea of starting a guiding company. Brad had worked extensively in the field of outdoor education and guided rock climbing in Wyoming and South Dakota, and his passion and excitement for the industry was contagious. And while working in forestry was engaging in certain ways, their hearts were really in the high mountains, where the "freedom of the hills" was beckoning. These conversations were the seeds that eventually became Wildland Trekking.
In 1999 the third co-founder, Steve's brother Scott, was freshly out of college, working in downtown Chicago for a huge corporation. After feeling depressed for some time and unable to shake it, he had a conversation with a counselor that changed the course of his life. The counselor asked an intriguing question: "If you had one year to live, what would you do with it?" The answer was immediately clear – he would travel the world and backpack into every mountain range he could in that time. After Scott gave his answer, the counselor asked "Ok, imagine you did that and came back and the doctors said they'd made a mistake. That you weren't going to die. Would you regret that year?" Again, the response was immediate and clear – heck no, it would be the best year of his life. Scott said so and the counselor's response was simple – "then why don't you just go do it." He gave his two weeks notice the next day and just months later was trekking through Central America then living and guiding in Alaska.
In 2001 Steve and Scott embarked on a life-changing adventure – they hiked over 600 miles from central Wyoming to Glacier National Park on a self-designed route with more than 200 miles of off-trail hiking. That same year Brad moved with his young family to Flagstaff, Arizona, where Wildland would eventually be based. In 2005 – after a couple more twists, turns and conversations – Steve, Brad and Scott teamed up to officially start Wildland Trekking.
THE MIDDLE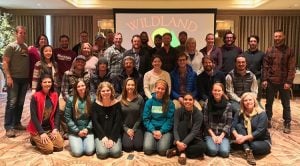 In 2005 we started operating trips in Grand Canyon, Utah and Yellowstone, and every year we've added destinations. We now operate in 9 states and 31 national parks and wilderness areas in the USA, as well as 11 countries internationally.
The number one most important factor in the years since we founded Wildland has been the amazing people who have chosen to dedicate their time and careers to Wildland. From guides to program managers to headquarters staff and Adventure Consultants, we've been truly blessed to attract brilliant and talented team members. And we've partnered with an additional owner, Beau Baty, to start Wildland Llamas, one of the fastest growing parts of the Wildland brand.
But from the beginning, Wildland has been about much more than business. It's been a vehicle to create a positive impact in people's lives and on our planet. There are four aspects to the difference we are striving to make:
Enriching guests' lives through powerful hiking experiences
Creating a workplace that improves the lives of Wildland staff
Contributing to the conservation of the wild places in which we work
Contributing to the health of local communities, particularly in our international destinations like Nepal, Peru, Tanzania…etc.
Accommodating approximately 10,000 guests annually, with 98% "Excellent" post-trip evaluations and #1 spots on 5 National Park Trip Advisor pages, and donating tens of thousands of dollars annually to conservation efforts, we feel we are having the positive impact we envisioned. But there's always more to do.
In February of 2022, Wildland merged with Intrepid Travel, a global tour operator with 30+ years experience, and also the world's largest travel B Corporation (a globally-recognized environmentally and socially responsible business certification).
A word from Two of Wildland's Founders
February 9, 2022
The journey Wildland has taken us on has been one of the most exciting adventures of our lives. Even better, we've been privileged to share it with hundreds of brilliant, talented staff, and tens of thousands of amazing guests!
As anyone who has wandered the wilderness knows, paths often merge. Our journey has united with that of an incredible group of people at Intrepid Travel, and together we will be stronger, more resilient, and more able to accomplish ambitious goals together. Benchmarks like sustainability initiatives, certifying as a B Corporation, and dramatically expanding what we offer our guests are now much more attainable.
We invite you to continue with us on this adventure. There are many exciting, new developments coming, which we will announce as they arrive. In the meantime, enjoy wild places wherever and whenever you can, and we hope to see you soon!
Yours sincerely,
Steve and Scott Cundy (Co-founders of Wildland Trekking)
THE FUTURE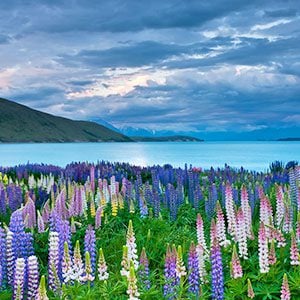 Now as part of Intrepid Travel, our goals are to continue to reach more and more people through our hikes, and to introduce them to what for us is an essential part of a life well-lived: connection with the natural world. Our specific vision is to enrich 15,000 people's lives annually through exceptional hiking experiences in U.S. and global national parks and wilderness areas. Additionally, our intention is to certify as a B Corporation, continue to raise the standard for quality employer practices in the outdoor industry and to increase our contributions to conserving wild places and at-risk cultures.
Adding new destinations is a constant strategy we will be working on. From New Zealand and Norway to New Hampshire and Acadia National Park in Maine, we are always looking where we can expand. If it's great for hiking, then it's great for Wildland!
Finally, the "Wildland Experience" will continue to be refined, as it has been since 2005. Our motto is "relentless improvement," and that will remain our focus – to learn from our successes and mistakes, and constantly work to make Wildland even better.