NEPAL HIKING & TREKKING
Take on the adventure of lifetime through the Himalayas, including iconic trips like Everest Basecamp!
Nepal is a wonderland of cultural discovery and phenomenal high mountain trekking, truly a hiker's paradise. With long hiking routes through the Himalayas (13-17+ days), Nepal offers adventurous visitors the opportunity to combine mountain trekking, sightseeing, cultural discovery, and natural interpretation in ways that are world-famous and truly unforgettable.
We offer the most iconic trips, like Everest Basecamp and the Annapurna Base Camp, as well as a more obscure route that takes you off the beaten path into the heart of the wild Himalayas. All of our Nepal hiking trips feature lodging in Tea Houses, U.S. and local guides, porters and support staff.
Check out our list of Nepal hiking and trekking tour options below and give us a call at 1-800-715-HIKE (4453) to request more information or reserve a spot today!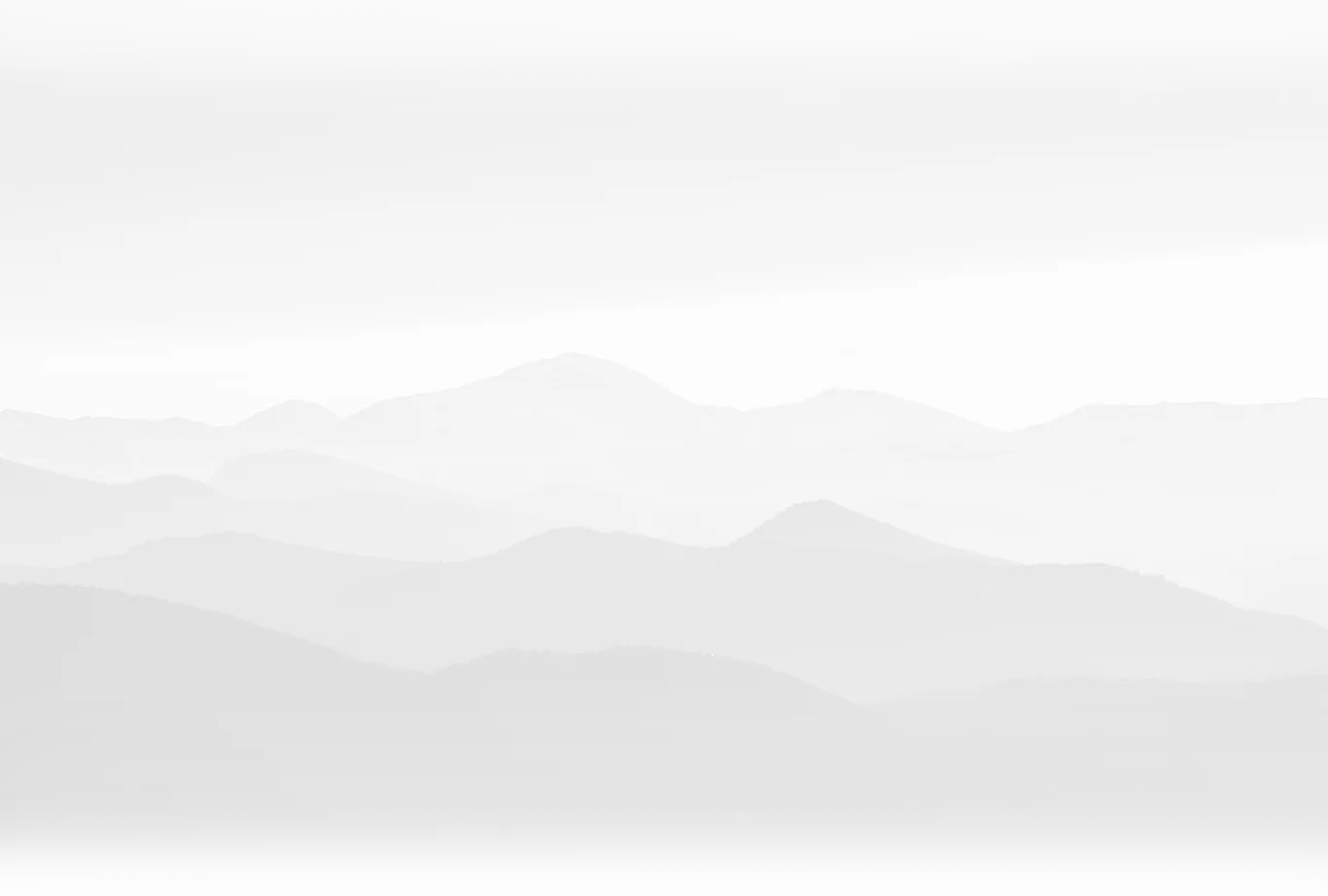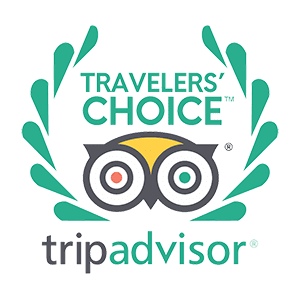 1. TOP RATED TREKKING COMPANY
Going with a proven guiding company is critical, especially when hiking in a place like Nepal. At Wildland we have been guiding people into extraordinary landscapes like Nepal since 2005 and since then have earned top spots on multiple Trip Advisor pages, 5 stars on Trust Pilot, 5 stars on Google, and 5 stars on Yelp. These exceptional reviews reflect the quality of our trips and the professionalism of our staff.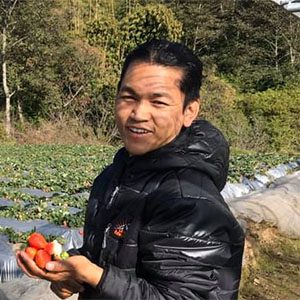 3. LOCAL WILDLAND GUIDES
Our Nepal treks are led by local guides who we have vetted, trained and brought on to the Wildland team. They are the best of the best. Having Nepali guides who are also trained to meet the Wildland quality and risk management standard provides a top-tier experience that gives guests the cultural immersion and local knowledge that comes with local guides, plus the trust and confidence that comes from hiking with Wildland professionals.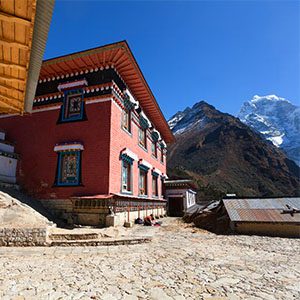 5. HAND PICKED ACCOMMODATIONS AND GEAR
The quality of Himalayan teahouses can vary significantly, and they vary on our trips as well. But you can trust that the accommodations we select are high quality, clean, and are in great locations to put us right in the action. This is critical when hiking especially the more popular routes like Everest Basecamp and Annapurna. And our gear is from top, award-winning companies to ensure you have a top shelf experience of our equipment on your trek.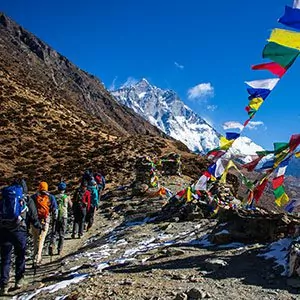 2. ALL-INCLUSIVE TREKKING VACATIONS
When you travel and hike in Nepal with Wildland you can expect to focus on trekking and experiencing the magic of the Himalayas, and let us take care of the complex details like transportation, gear, porters, teahouse reservations, food, permits and more. We pick you up at the airport on Day 1 and provide everything until we drop you back off at the airport on the final day. This level of customer service is designed to allow Wildland guests to make the very most of their time in Nepal worry-free!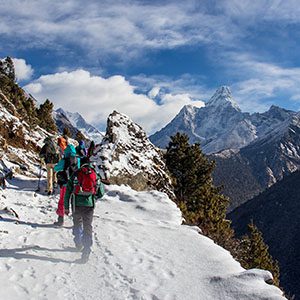 4. SMALL GROUP TREKKING ADVENTURES
Many adventure companies fill trips up to 24 or 30 guests and we can understand why – they're more profitable. At Wildland though we take a different approach. We prioritize quality over profit by capping our Nepal trips at 12 guests and 2-3 guides plus suport staff. Small groups allow us to do several things larger groups prohibit. First, we can customize the experience more for each individual. Second, we can adjust the hiking pace for people so they don't feel rushed or like they're being held back. And third, guests get more time with the guides which is often a wonderful cultural experience.
Introduction to Nepal
Enjoy a "Taster" Video about Our Nepal Treks! With authentic footage and photos taken by Wildland guests and guides, this short film showcases the majesty of Nepal. Wildland trips are all-inclusive and led by local, expert guides hired and trained to meet the Wildland standard.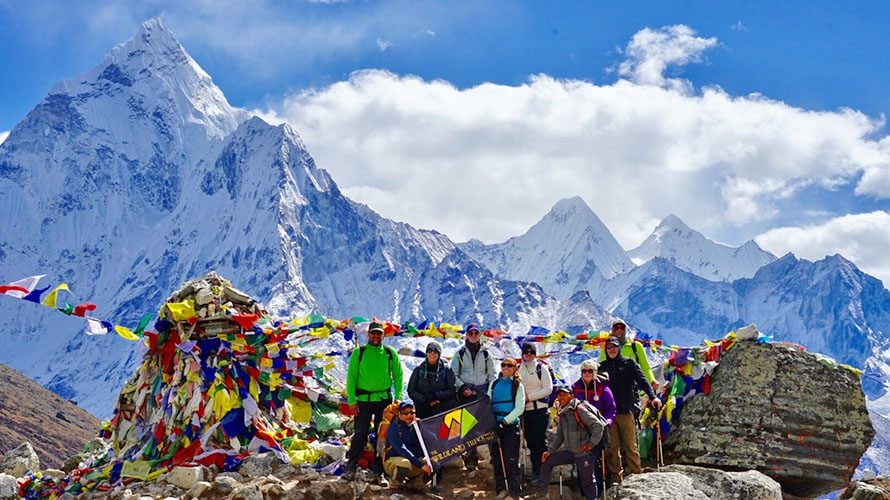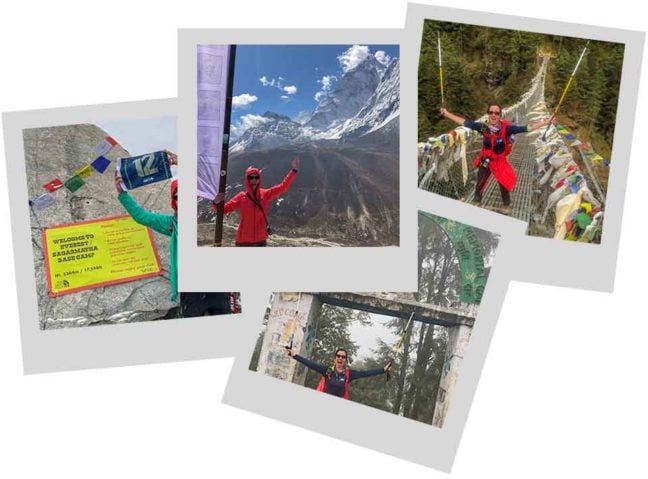 "This trek was the most incredible experience I have ever had. The guides and porters were amazing. I'm not sure if I left a piece of me in Nepal or I brought a piece of Nepal home with me. I do know for sure that I am forever changed for the better because of this experience."
– Daveena Loera
MORE ABOUT TREKKING NEPAL
WHY A NEPAL HIKING VACATION?
Nepal is probably the world's most famous trekking destination, and for good reason. It's also home to the world's tallest mountain range, the Himalayas. What Nepal offers is a world of extreme mountain beauty laced with hiking paths that connect a web of relatively primitive, high alpine Buddhist and Hindu villages. It would be difficult to intentionally design a more perfect mountain trekking, cultural tourism destination. As we hike, we are constantly in awe of the soaring, glaciated Himalayan peaks that surround us; the deep, roaring river canyons that cross our path; and the charming, rustic cultures that host us at night. Nepal is a trekker's dream!
HIKE NEPAL WITH A GUIDE?
Whether it's on a hike to Everest Base Camp, Annapurna Base Camp, or another famous Nepal trek, you can hike on your own or with a guide. The advantages of going with a guide company, like Wildland Trekking, are many:
You will be trekking with local, expert guides and support staff, which allows for a fulfilling cultural experience, and contributes significantly to the local economies.
We handle all of the complicated logistics of planning a Nepal hike, including permits, local transportation, porters, meals, gear, teahouse accommodations and more.
The Himalayas are dangerous and with an expert, professional hiking company you will enjoy an increased level of safety. Also, in the case of an emergency, guide companies have systems in place to effectively care for and evacuate guests.
You will learn a tremendous amount about the natural and cultural history of the region, which is for many guests a major highlight.
EVEREST BASE CAMP OR ANNAPURNA BASE CAMP?
Two of the most famous treks in Nepal are Everest Base Camp and Annapurna Base Camp. If you're deciding between the two, it's important to understand the key differences. Annapurna is easier to get to logistically. Everest Base Camp has more buddhist monasteries. Everest Base Camp reaches a higher elevation. Everest Base Camp is quite a bit more difficult, Annapurna Base Camp quite a bit easier (although still strenuous by most standards). Both are absolutely stunning journeys through the Himalayas, and will leave you mesmerized by the beauty of Nepal.
The Mt. Rainier Inn trip with Wildland was perfect. The Inn was comfortable; the guide was an expert in his field; the pacing was just right to accommodate all those on the trip; the scenery was ideal. If you can go please do.