Best Backpacking Tents
Learn about our top picks for backpacking tents - 3 season, winter, budget, ultralight and more!
The backpacking tent. Your cozy wilderness haven, shelter from inclement weather, and constant companion for any adventure into the backcountry. With so many vital roles, it's no surprise that most backpackers take tremendous pride in their tents, and you should too! Your tent is the cornerstone of all your amazing backpacking trips, but choosing the right one can be a daunting task.
There are near-infinite types and sizes of tents on the market, so how are you supposed to find the best backpacking tent for your needs? Well, we're here to help! We've sifted through the options, jumped into the research, and emerged with the 7 best backpacking tents on the market. Read on to learn about the top tent buying considerations and review this year's top backpacking tent options.
QUICK LIST OF RECOMMENDATIONS
Honorable Mentions
KEY CONSIDERATIONS
Finding the best backpacking tent takes a little work. There are several points to consider as you decide, but don't let that stop you! We've already picked out the most important considerations; let's look at each one below and see how it influences your tent choice.
WEIGHT
Let's start with every backpacker's biggest concern, managing pack weight. A successful backpacking trip takes plenty of gear, and your tent can be a significant source of weight that you'll need to carry. However, cutting weight from your tent comes with some tradeoffs.
While an ultralight tent will be easier to carry and let you move faster, it trims space, features, and often durability to make that happen. Conversely, heavier tents often offer more room and features – such as more pockets, doors, and storage space – at the cost of carrying more weight. Therefore, carefully consider your priorities and how important minimizing pack weight is to you.
PACKED WEIGHT VS. MINIMUM TRAIL WEIGHT
While looking for a backpacking tent, you'll observe different weight categories – packed weight and minimum trail weight. Regrettably, there is no mandatory or even accepted standard for determining tent weights across the outdoor industry, but let's dive in and figure out exactly what the different numbers mean so you can decide which is your top backpacking tent choice.
Packed weight – Officially called the "Packaged Weight," this number denotes the total weight of all components of the tent in addition to all accessories that come "out of the box" when it's purchased. We changed this term in our Gear Guide to be "Packed Weight" because it is the most accurate spec to estimate what your tent will weigh when it's packed in your backpack.

Minimum trail weight – This spec is the most variable because – again – there is no standard for measuring the weight of a tent. Manufacturers calculate Minimum Trail Weight differently. For the most part, this calculation includes only what's needed to keep you dry. It always includes the tent body, the rainfly, and the poles. Often this is all it includes. Items such as tent stakes, guy lines, and the footprint are normally not included.
Durability
There's nothing quite as disappointing as a backpacking tent with a torn seam mid-trip, or a broken zipper, or a snapped pole. These little mishaps have the potential to seriously hinder your trip, but a durable tent will keep you safe and snug season after season.
Durable tents often utilize thicker tent material (measured in Deniers), stronger poles, and more robust weatherproofing. However, these robust features often add weight and cost to a tent but may well be worth it if you're planning on frequent backpacking.
SPACIOUSNESS
We all love having space to sprawl out in after a long day on the trail, but is it worth carrying a heavier tent that offers extra interior space? Consider how important that extra space is to you, and if you want all your gear and backpack inside the tent with you or covered by a rainfly vestibule.
Also, think about investing in extra space if you plan on camping with a furry friend or if you simply require more space to sleep comfortably. Along these same lines, always look at the exact dimensions regardless of a tent's marketed 1 or 2-person capacity. Not all 2-person tents are the same size, and a little extra wiggle room can be very beneficial after a few days on the trail.
The interior dimensions are listed in inches as Length x Width x Height for the best backpacking tents detailed below.
COST
Backpacking gear can be expensive. Therefore, it's no wonder that cost may be uppermost in your mind when searching for the best backpacking tent. This is especially true if you're starting to backpack for the first time or go out on camping trips very infrequently. In these cases, a lower-cost tent is an excellent choice, but be aware that you sacrifice quality and weight for a low-cost tent.
3-SEASON OR 4-SEASON Tents
Most backpacking tents are 3-season – designed for summer backpacking trips and mild spring or autumn weather. But if you plan on winter trips, then a 4-season tent is your best choice as it retains warmth and resists snow. 
The vast majority of backpackers only need a 3-season tent to cover the best hiking seasons for most areas. However, if you have winter adventuring in your plans, our best recommendation is the 4-season MSR Access.
Big Agnes Copper Spur HV UL2 Tent
#1 Overall tent for Balancing weight, Ease of Use, and Spaciousness
MSRP: 

1-Person: $449.95
2-Person: $549.95
3-Person: 599.95

SEASONS: 3- Season
DIMENSIONS (L x W x H)

1-Person: 88 x 38/28 x 38 inches
2-Person: 88 x 52/42 x 40 inches
3-Person: 90 x 70/62 x 43 inches

PACKED WEIGHT:

1-Person: 2 lbs. 6 oz.
2-Person: 3 lbs. 2 oz.
3-person: 3 lbs. 14 oz.
PROS: Reasonably lightweight – Spacious interior – Easy setup – Well ventilated
CONS: Less durable than other options – Expensive
LOOKING CLOSER: Big Agnes took several of our most important backpacking tent considerations and combined them into a single unit – the Copper Spur with 1, 2, and 3-person models available. This tent strikes an excellent balance between spaciousness, low weight, and easy setup to make it one of the best backpacking tents on the market. Be aware, however, that the Copper Spur somewhat lags behind the competition in robustness. But what it lacks in durability, it vastly makes up for with well-planned features, trekking pole-compatible awnings, and plenty of interior space.
1-Person Copper Spur HV UL1
VIEW AT REI.COMView at Backcountry.com
2-Person Copper Spur HV UL2
VIEW AT REI.COMView at Backcountry.com
3-Person Copper Spur HV UL3
REI Co-op Half Dome SL 2+ Tent
Best 2-person backpacking tent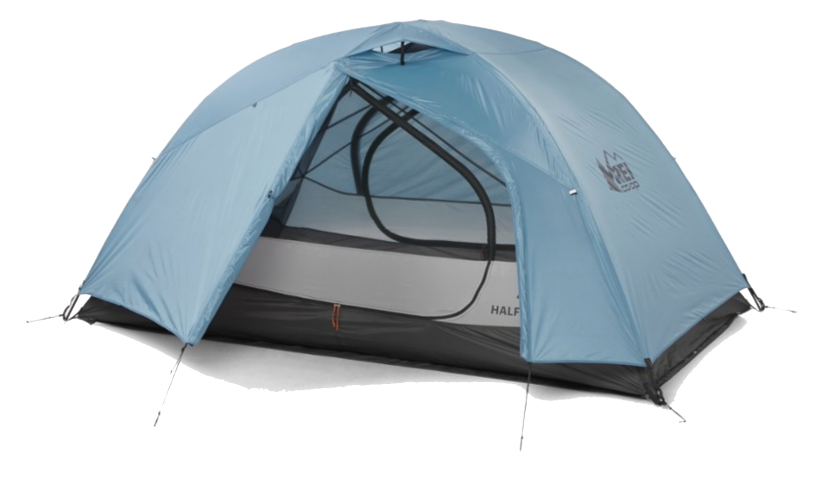 MSRP:

2-Person: $329.00
3-Person: $379.00

SEASONS: 3-season
DIMENSIONS (L x W x H)

2-Person: 90 x 54 x 42 inches
3-Person: 90 x 78 x 44 inches

PACKED WEIGHT

2-Person: 4 lbs. 11.5 oz.
3-Person: 5 lbs. 11.7 oz.
PROS: Very spacious with extra room for gear or a furry friend –Plenty of pockets – Good headroom – Durable construction
CONS: On the heavy side – Tends to catch the wind very easily 
CLOSE LOOK: REI has been refining and perfecting their Half Dome tent collection for years, and they didn't disappoint with this latest iteration. The Half Dome 2 SL+ (where SL stands for Superlight) has trimmed noticeable weight from its predecessors but still boasts one of the roomiest and most comfortable tent interiors on the market. Furthermore, this tent is very durable and built to stay with you season after season. We've tramped across the Pacific Northwest, the Andes in South America, and the Himalayas in Nepal, and our Half Dome SL 2+ is still crushing it with barely any noticeable wear and zero tears. That said, the Half Dome gets its bombproof characteristics thanks to a significantly heavier design than its competitors. But if a spacious and durable backcountry palace is what you and your hiking partner value most, then the Half Dome is well worth the extra weight.
2-Person Half Dome SL 2+
3-Person Half Dome SL 3+
MSR Hubba Hubba 2
MOST durable backpacking tent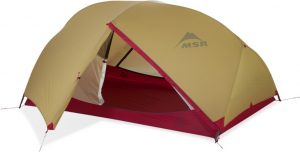 MSRP:

1-Person: $479.95
2-Person: $479.95

SEASONS: 3-season
DIMENSIONS (L x W x H)

1-Person: 85 x 30 x 37 inches
2-Person: 84 x 50 x 40 inches

PACKED WEIGHT

1-Person: 2lb 7oz
2-Person: 3lb 4oz
PROS: Very rugged and tough pole design – Effective weatherproofing system  – Easy to set up – Two doors for easy access 
CONS: On the expensive side – Less headroom than other options
CLOSER LOOK: The Hubba Hubba is a tank of a tent and was recently revamped to include a plethora of excellent features. First, MSR shaved significant bulk to bring the overall weight down to 3 lbs. 4 oz. (from 3lbs. 14oz. previously). MSR's Dura Shield™ coating is reputedly much more long-lasting than other waterproof treatments, while the composite poles are durable, stand up to high winds, and can take years' worth of camping abuse. All these robust features continue to keep the tent's weight above 3lbs. and it's not an ultralight option by any means. Nevertheless, dependable durability can easily be worth its weight, making the MSR Hubba Hubba one of the best backpacking tents available.
1-Person Hubba Hubba Tent
2-Person Hubba Hubba Tent
Nemo Dragonfly
Best LIGHTweight backpacking tent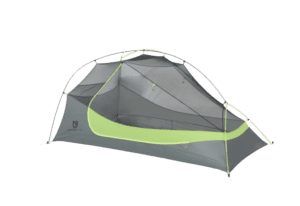 MSRP: $399.95
SEASONS: 3-season
CAPACITY: 1-person tent
DIMENSIONS (L x W x H): 88 x 35/32 x 39 inches
PACKED WEIGHT: 2 lbs. 13 oz. (minimum trail weight of 2 pounds)
PROS: Lightweight – Good vestibule space for gear storage – Straightforward setup – Good ventilation
CONS: Tight quarters 
CLOSE LOOK: For moving fast and light, you can't go wrong with the Nemo Dragonfly. This tent manages to offer a low-weight yet feature-rich design that still offers excellent quality. Most importantly, the Dragonfly offers a very liveable design with plenty of pocket storage, a good-sized vestibule, and a surprisingly tall tent height for such a lightweight specimen. These additional features mean the Dragonfly isn't the lightest tent on the market, not at all. However, it's an exceptional blend of features and build quality while still making a strong effort to trim excess weight wherever possible, resulting in one of the best backpacking tents for folks looking for a lightweight option.
1-Person Nemo Dragonfly
REI Arete Asl Tent
Best 4-season and WINTEr BACKPACKING tent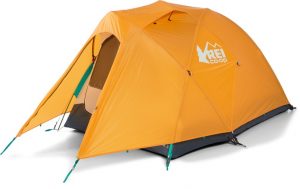 MSRP: $449.95
SEASONS: 4-season
CAPACITY: 2-person tent
DIMENSIONS: 88 x 57/60/44 (L x W head/shoulder/foot) inches
HEIGHT: 43 inches
PACKED WEIGHT: 6lb 5z
PACKED SIZE: 20 x 6 x 6 inches
PROS: Solid year-round performance – Good price for a 4-season tent – Adjustable vents – generous dimensions and vestibule space
CONS: Not suitable for pure mountaineering – Not as sturdy as other 4-season tents
CLOSE LOOK: Not ready to let some cold and snow hold you back? If that's you, then take a good look at the REI Arete ASL (all-season lightness). This tent is specially designed to handle snow and cold within the treeline; winter hiking, snowshoeing, and backcountry skiing are all within easy reach with this tent. While not quite robust enough for mountaineering, the REI Arete ASL still shines in its own wooded arena and is one of the best tents for winter adventures. But if you need a cold-weather tent for more high-altitude missions in the mountains, the Mountain Hardwear Trango 2 may be worth exploring.
2-Person REI Arete ASL Tent
the North Face Stormbreak
Best budget backpacking tent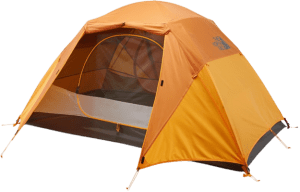 MSRP $169.00

1-Person: 149.95
2-Person: $169.00
3-Person: $220.00

SEASONS: 3-season
DIMENSIONS (L x W x H)

1-Person: 81 x  21/34 x 34 inches
2-Person: 87 x 50 x 43 inches
3-Person: 88 x 65 x 46 inches

PACKED WEIGHT

1-Person: 3lb 7 oz
2-Person: 5lb 14 oz
3-Person: 6 lbs. 10 oz.
PROS: Very budget-friendly – Plenty of headroom – Thick materials 
CONS: Heavy – Lower Quality 
CLOSE LOOK: If you're just beginning to dip a toe into backpacking or looking for a basic tent for infrequent trips, then the Stormbreak is a fantastic option. It's basic, with minimal features and functional but heavy materials. But it gets the job done for a very accessible price. We've seen these tents at work on Nicaragua's rugged volcanos, and they performed admirably for such constant use in harsh environments. Once more, The North Face also has 1, 2, and 3-person sizes available so you're sure to find a variation that works for your adventures. Don't expect it to last as long as higher-quality tents, but the Stormbreak is certainly one of the best backpacking tents as an entry-level option.
1-Person North Face Stormbreak Tent
2-Person North Face Stormbreak Tent
VIEW AT REI.COMView at Backcountry.com
3-Person North Face Stormbreak Tent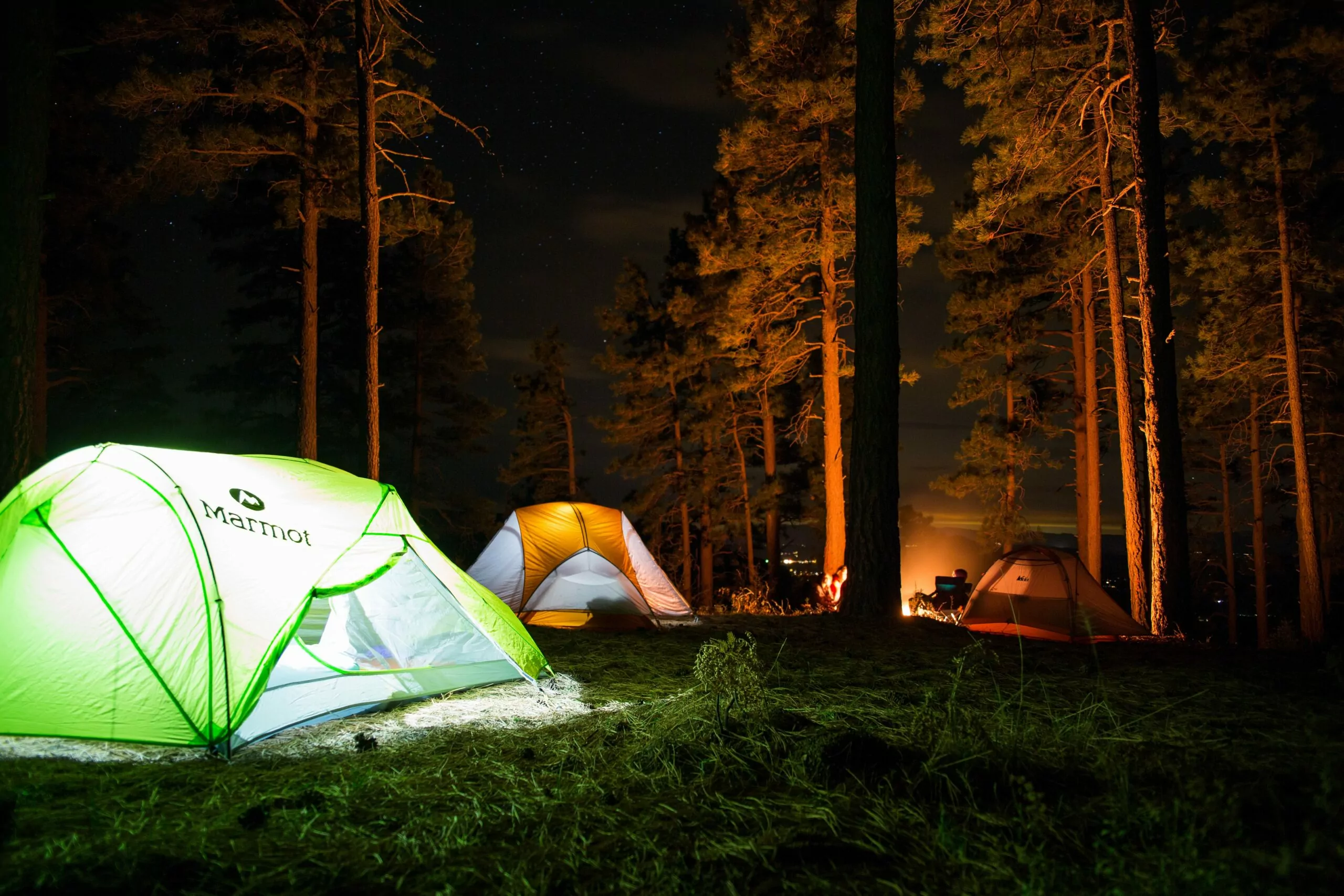 Sea to summit telos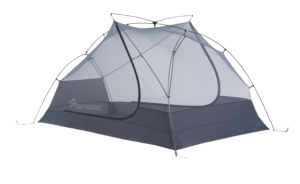 MSRP:

2-Person: $599.00
3-Person: $699.00

SEASONS: 3-season
DIMENSIONS (L x W x H)

2-Person: 84.5 x 53/43 x 43.5 inches
3-Person: 90.5 x 71/58 x 52.5 inches

PACKED WEIGHT

2-Person: 3 lbs. 10.7 oz.
3-Person: 4 lbs. 10.7 oz.
PROS: Fresh design geometry to maximize door size and interior space – Reasonable weight for a 2-person tent – Well-planned and robust design
CONS: Expensive – Brand new design untried for the longterm – Thin floor material
CLOSE LOOK: Sea to Summit entered the world of backpacking tents in 2021 with their impressive Telos TR2, and they've already carved out a name for themselves with this tent's unique geometry. The upward-curving poles on the tent's side provide noticeably more headroom along with larger doors, making it a spacious option that still maintains a reasonable packaged weight. Adjustable ventilation and rainfly coverage (for stargazing) also add to this tent's appeal. However, as a shiny new tent from a brand just entering the market, we'll have to wait and see how the Telos and future Sea to Summit tents hold up in the long term.
FULL REVIEW – Wildland guide James Barrett took the Telos TR2 out into the field for intensive testing during the 2021-22 winter season; check out his full Sea to Summit Telos TR2 Review for an even closer look at this tent.
2-Person Sea to Summit Telos TR2
VIEW AT REI.COMView at Backcountry.com
3-Person Sea to Summit Telos TR3
BIG AGNES TIGER WALL UL Solution-Dyed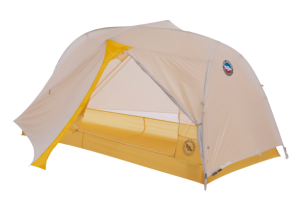 MSRP

1-Person: $399.95
2-Person: $449.95
3-Person: $499.95

SEASONS: 3-season
DIMENSIONS (L x W x H)

1-Person: 86 x 28/38 x 39 inches
2-Person: 86 x 52/42 x 39 inches
3-Person: 88 x 66/60 x 42 inches

PACKED WEIGHT

1-Person: 2lb 2oz
2-Person: 2 lbs. 8 oz.
3-Person: 2lb 15oz
PROS: Lightweight – Good vestibule space for gear storage – Straightforward setup – Good ventilation
CONS: Semi-freestanding design – Tight quarters 
CLOSE LOOK: For moving fast and light, you can't go wrong with the Tiger Wall UL (ultralight). By paring down stakes and a footprint, you can bring the weight down to below 2 lbs. for the 1-person version; that's an impressively light shelter that still offers excellent durability and protection from the elements. The rainfly vestibule also provides a little extra space for your pack – which likely won't fit inside the tent with you. So when you have many miles ahead of you and minimizing your pack weight is a top priority, the Tiger Wall UL can be the best backpacking tent for the job.
1-Person Big Agnes Tiger Wall UL1
2-Person Big Agnes Tiger Wall UL2
3-Person Big Agnes Tiger Wall UL3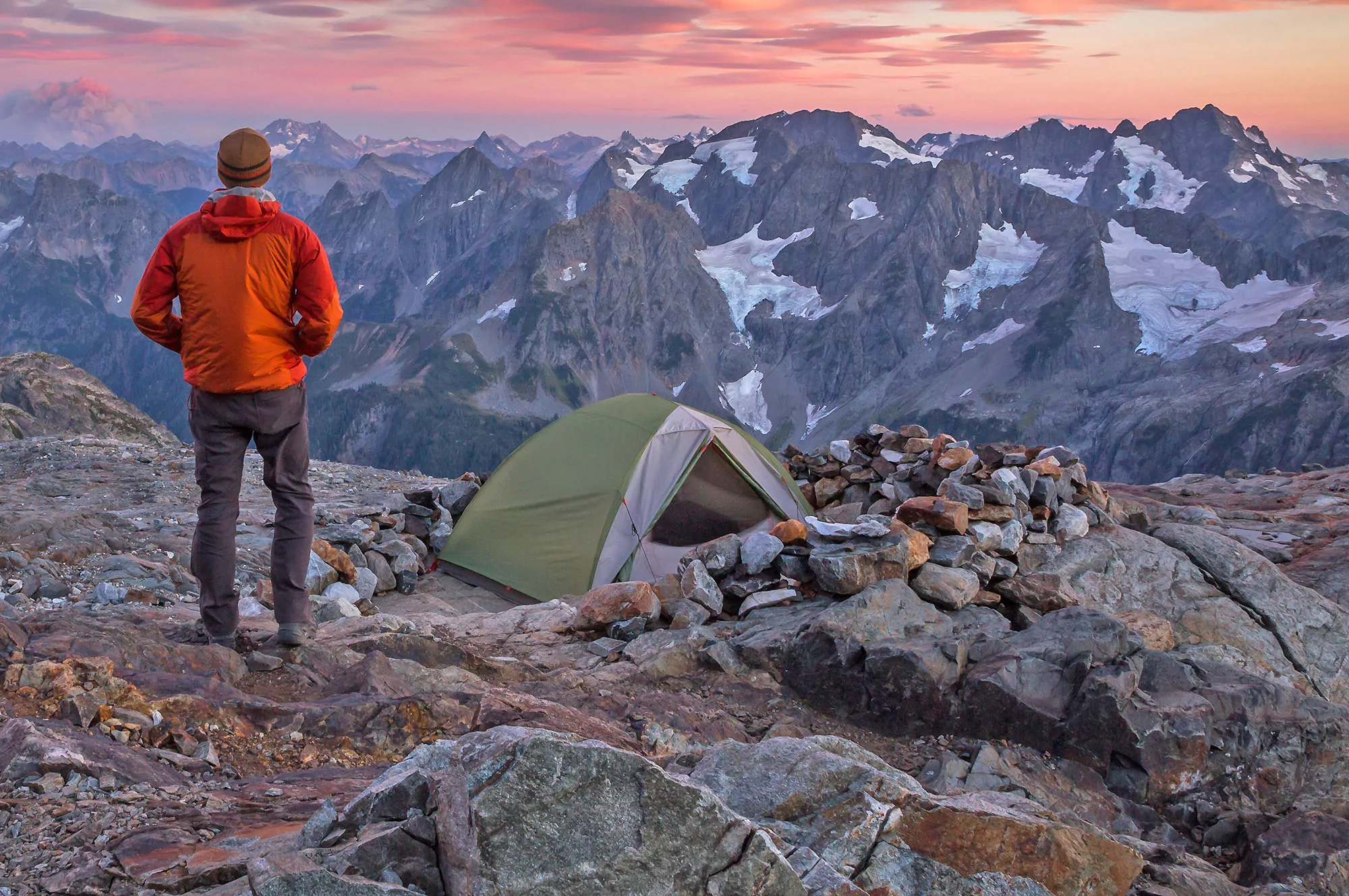 More Information About Backpacking Tents
Doors and vestibules
While easy to overlook in your search for the best backpacking tent, don't forget to consider these two critical points! It may be tempting to opt for a 2-person tent with a single door because of its alluring low weight, but don't underestimate the hassle of crawling over your hiking buddy to enter and exit the tent. So decide what your priorities are before rushing into a purchase.
Additionally, vestibules – ground space that's covered by your rainfly but not located inside the tent body – are a crucial feature to consider. This protected space is ideal for storing backpacks overnight or simply for lacing up your hiking boots if you wake up to a morning rain shower. However, the extra rainfly material required to create large vestibules also adds weight to your tent, so again, consider your priorities.
Tent Repair
Even with the strong materials and tough designs that the best backpacking tents use, there's still a chance of damage on the trail. Fabric can rip and poles can snap. Therefore, it's important to carry a couple of emergency repair items on the trail to make sure your tent can continue to be functional even if something breaks.
Most tents will come with a spare piece of metal tube you can use to repair a snapped tent pole. This type of repair is called "splinting." Simply slide the spare tube over the bent or snapped tent pole, center the break in the middle of the spare tube, and tape the two ends of the splint to the original pole to hold it in place. This repair will help your tent limp through the rest of the trip, and you can get a replacement or proper repair when you return home.
As far as fabric goes, a simple patch kit can help shore up any tears. Or alternatively, a backpacker's best friend is duct tape. Try wrapping several bands of tape around a Nalgene bottle. It'll take up minimal space and always be nearby if an emergency repair job pops up.
Check out this tent repair guide from Big Agnes for more information and instructions.
Tips for Keeping Your Tent Clean on the Trail
Setting Up
When setting up and moving into your tent, do your best to keep wet and dirty items out. Brush off your pant legs before entering, and don't get in with your boots on as they will track in dirt, mud, and forest debris. Also, empty your backpack of everything you need first, then brush it off and store it in the foot area of your tent to keep it out of the way.
If it's raining, try to find a partially covered area to set up your tent out of direct rain – such as under a tree. It doesn't need to be your final tent site! Just a covered area to minimize how much rain gets in your tent. Once the tent is set up and the rainfly in place (but with no stakes in the ground), pick up your entire tent and move it to your final tent site. Once the tent is in place, stake it out nice and tight and use the rain fly vestibule area (the ground covered by the rainfly but not inside the primary tent body) to stage your gear.
Packing Up
Right before you break down your tent, but after you've removed all your gear, it helps to get all the dirt and debris out of the tent before packing it up. To do this, remove the rainfly and set it aside. Then unzip a door and pick up the entire tent by the tent poles and shake out all the excess debris through the open door.
Packing Your Tent for a Hike
When it's time to pack up your tent for a trip, we have a couple of tips to make it as easy as possible. First, most tents come in a cylindrical-shaped nylon bag for transport. However, folded up and combined with the tent poles, this has the potential to be a very bulky shape that's hard to pack in your bag efficiently. Therefore, don't be afraid to separate the poles from the rest of the tent to make it easier to pack down and stow. What's more, a dedicated compression sack can work wonders for minimizing your backpacking tent's footprint in your pack.
As a side note, if you use a compression sack to carry your tent, it's absolutely vital that you keep the tent as dry as possible and hang it to dry as soon as you get home. Tight, compressed space plus moisture is a recipe for explosive mold growth if you forget to dry it out.
What is a footprint and is it necessary?
A footprint is a lightweight tarp (similar fabric to the rainfly) of the exact size as the floor of your tent. Footprints help protect the floor, extending the life of your tent. All of the backpacking tents we recommend either come with footprints or have matching footprints available to purchase.
Footprints are not necessary, and in fact, many backpackers do not use them. On most Wildland Trekking backpacking trips, we do not use them. Similar to the weight vs. durability question above, footprints offer greater durability but at the cost of increased weight and expense.
Freestanding vs. Semi-Freestanding Tents
You'll often see most backpacking tents classified as either freestanding or semi-freestanding. The benefits and drawbacks to these two designs are very much a matter of personal preference, but let's take a look at what these designs entail to help you make the best decision.
Freestanding – These tents feature a strong pole system that allows the tent to be completely set up without any stakes whatsoever. This design typically provides a little extra flexibility when you're setting up your tent on different terrain types, especially hard surfaces where staking is very difficult.

Semi-Freestanding – This type of tent requires stakes and guy lines in addition to the tent poles for the tent to be set up. Many ultralight tents opt for this design as reducing the number of poles can also reduce the tent's overall weight.
Why Trust Us?
Choosing the right outdoor gear and apparel can be difficult. But at Wildland Trekking, we live and work with hiking gear every single day. It's an integral part of what we do, and we understand better than anyone how important it is to have the right equipment. In addition to our vast knowledge of backpacking gear, we also offer:
Independence – our recommendations are not influenced by partnerships or sponsorships with outdoor gear and apparel manufacturers.
Experience – as one of America's top guide companies, we take 8,000-10,000 people on hiking and backpacking tours annually. Since our inception in 2005, we have guided more than 75,000 people into the wilderness.
Cutting Edge Knowledge – we regularly attend trade shows and pay close attention to the leading edge of new developments.
Up To Date Recommendations – we update our recommendations regularly as new products are developed and released.
Dedication to our Readers – we know that the gear we select as our top picks will end up in the field with our readers, and we take that responsibility very seriously. We view our readers as guests on our guided trips, just without the guides. We are committed to helping you be as well-outfitted and prepared as possible for your adventures.
*Disclosure: Some of the links above are affiliate links. At no cost to you, we earn a commission on any products purchased through these links. Any proceeds go to supporting our blog and operations. These affiliate links do not influence the products that we include in our gear round-ups. We only recommend products that we 100% support and that we have used in the field.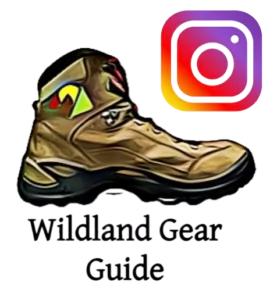 MORE GEAR RECOMMENDATIONS
Check out our Wildland Gear Guide for more recommendations about hiking, trekking, camping and outdoor gear. We are always adding new products to help our guests and readers make the best choices to outfit their adventures.