Best Hiking Gaiters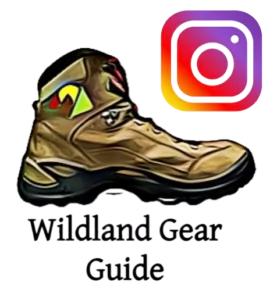 Don't forget to follow us on Instagram for the latest gear news!
Almost nothing puts a damper on your hiking fun as much as unexpectedly wet shoes. Because, let's face it, sloshing your way down the trail for miles is just no fun and a sure avenue to blisters. Waterproof hiking shoes or boots mostly take care of this problem, but their one weakness is moisture slipping in through the top. It could be a rainstorm, stepping in a deep puddle, or simply brushing against wet grass and bushes that then drip down into your boots. But thankfully, the best hiking gaiters will keep your feet dry and secure.
Gaiters are durable sleeves that wrap around your shin and secure to the top of your hiking footwear – effectively sealing off the top of your footwear from moisture and debris that may try to get inside. From tackling wet mountain conditions or perhaps snow on Colorado hiking tours or exploring a rainforest on an Olympic National Park hiking vacation, hiking gaiters can be an indispensable part of your gear lineup for a comfortable and fun adventure. But how do you pick the right pair?
That's where we come in. We've taken countless gaiter types and brands out into the field, and gathered our favorites right here for you to explore. So read on to find our top recommendations for the best hiking gaiters.
QUICK LIST OF RECOMMENDATIONS
KEY CONSIDERATIONS for the best hiking Gaiters
Do You Need Gaiters?
Easily the most important question when you're thinking about taking gaiters on your adventure – do you need them? This is a very valid question since none of us want to pack extra gear and tote it miles into the backcountry if we don't even need it. Therefore, let's examine the thought process for gaiters and ask some specific questions to see if you need them.
First, consider your footwear. Non-waterproof hiking shoes and trail runners are becoming increasingly popular on the trail these days, and are built to drain water and dry quickly if you happen to get wet. In this case, gaiters are most likely not going to significantly help you (unless you're using them to keep physical debris out of your shoes) since your shoes will get wet regardless of whether the top is covered by a gaiter or not.
Second, think about the environment you're heading into. You are infinitely more likely to encounter wet conditions in most mountain environments with variable weather patterns, along with dewy foliage that you may brush against in the mornings. In these cases, gaiters can be beneficial. On the flip side, getting your feet wet is less of a concern in very dry environments, in which case you may not need gaiters.
Lastly, remember that gaiters can help with a lot more than just keeping water out. They also block any physical debris from sneaking into the tops of your shoes. This could include pebbles, twigs, and sand. So again think about where you're heading, and if gaiters have a significant benefit to offer you.
If you're joining us on a guided vacation with Wildland Trekking, remember to consult your packing list beforehand. If your guide believes gaiters are worth having, they'll be listed along with the rest of the gear we recommend you bring.
Length
Broadly speaking, hiking gaiters can be classified as long/full-length or short (although there are minor variations within these categories). Full-length hiking gaiters sit a little below the knee and cover everything from that point down to your footwear. These types of gaiters provide the maximum level of protection and are best suited for deep snow, river crossings, or other significant sources of moisture.
Short gaiters can sit anywhere from just above the ankle to slightly below mid-calf. This type of gaiter is more common on the majority of hiking trips and provides good protection against debris and moisture during your typical hiking adventures. Take note, however, that some short or ankle-length gaiters are not 100% waterproof, which we will discuss in more detail next.
Waterproofing
This is very important to remember during your hiking gaiter search, not all gaiters are waterproof. Many short and ankle-length gaiters sacrifice complete waterproofing in favor of lower weight and prices, along with the fact that they are more geared to stopping trail debris from getting into your shoes (especially for gaiters designed for trail running). These gaiters are still water-resistant, however, and can certainly repel the occasional rain or splash from a creek crossing. But just remember that they won't offer the same level of water protection and 100% waterproof gaiters.
Therefore, if waterproofing is important to you, remember to take a close look at your perspective gaiters to make sure that they live up to your expectations. We'll also identify each of our recommendations below to make it clear which gaiters are waterproof and which are not.
Adjustability and Fitting
The vast majority of gaiters follow a similar formula for fitting to your leg and footwear – but there are some minor variations to be aware of.
First, many gaiters have a full-length zipper or velcro closure that allows you to slip them on without needing to take your shoes off – a very handy feature for putting gaiters on quickly when you need to. They also often include a small hook that fastens to your shoelaces to help keep the gaiter in place along with either an adjustable strap at the top where it fastens to your leg or stretchy elastic (or both).
Some gaiters will also include an instep strap that fits under your footwear and also helps the gaiter stay where you want it. Not all models have this feature, but we've found it to be a handy addition, especially for full-length gaiters. In some cases, this strap may be adjustable, and in others, it may simply be a stretchy cord that you can't adjust.
We definitely recommend you familiarize yourself with all the adjustment options for your gaiters to make sure you get the most comfortable and secure fit. What's more, remember that gaiters come in a variety of sizes, and you should refer to the manufacturer's sizing chart to make sure you get the right size for you.
Price
Like all our hiking gear, there is a distinct price range when it comes to hiking gaiters. Most budget options will hover around $30 or $40 while high-end, full-length options with the most durability and protection will be closer to $90 0r $100.
So think about what you expect from your gaiters, how often you're going to use them, and your budget for this particular piece of gear. The premium-level options may definitely be worth it for hikers who regularly find themselves in very wet or snowy conditions. Meanwhile, folks who hike occasionally throughout the year and seldom tackle significant snow or water can find a much more budget-friendly option that will perfectly suit their needs.
REI Co-Op Backpacker Gaiter
Best Hiking Gaiters Overall
MSRP: $54.95
MATERIAL: 97% nylon – 3 % spandex
GAITER HEIGHT: 16 inches (knee height)
WATERPROOF?: Yes
PROS: Good price for 100% waterproofing – Secure fit
CONS: Feels a little heavy/clunky
LOOKING CLOSER: The REI Backpacker offers just about everything we need in a full-length gaiter. The material is 100% waterproof and does an excellent job keeping your boots dry no matter where your adventures take you. These gaiters are also very durable and hold up well to intense use. On the flip side, they do feel a little heavier and more cumbersome than premium-level options. But for the value these gaiters offer, the price tag is very reasonable, in our opinion, which makes the Backpacker one of the best hiking gaiters on the market in our book.
Outdoor Research Crocodile Gaiters
Best Premium Hiking Gaiters
MSRP: $89.00
MATERIAL: Cordura nylon – Packcloth nylon
GAITER HEIGHT: 17 inches (knee height)
WATERPROOF?: Yes (GoreTex)
PROS: Excellent waterproofing – Comfortable fit – Lightweight design
CONS: Expensive
LOOKING CLOSER: Outdoor Research has done a fantastic job trimming excess weight and fluff while still maintaining excellent waterproofing on the Crocodile Gaiters. These gaiters feel super lightweight and comfortable no matter how many miles you're logging, which makes them ideal for folks heading into the mountains. The lower weight means the crocodile gaiters feel noticeably thinner than more robust options, and that may affect their long-term durability. But the water protection they offer certainly can't be disputed. Of course, this premium-level protection comes for a steep price – but if you know you'll use them to their full potential, then the price may well be worth it.
View at REI.COM
View At Backcountry.com
Outdoor Research Rocky Mountain Gaiters
Best Budget Hiking Gaiters
MSRP:

Long: $49.00
Short: $39.00

MATERIAL: Nylon packcloth
GAITER HEIGHT:

Long: 15.75 inches (knee height)
Short: 9.5 inches (mid-calf)

WATERPROOF?: No – water-resistant
PROS: Approachable price – Lightweight – Good fit
CONS: Not 100% waterproof – Lower durability
LOOKING CLOSER: Sometimes, we may need a full-length gaiter but don't want to pay the full price of high-end options. Enter the Rocky Mountain High Gaiter from Outdoor Research. These gaiters are reliable, offer decent protection, and are a solid all-around performer for a very affordable price. However, be aware that the reason behind that approachable price is that the Rocky Mountain Gaiters aren't 100% waterproof. They'll still work well for creek crossings, occasional rain, and so on, but they may get fully saturated and start to leak with prolonged exposure to moisture (think hiking through deep snow all day long or continuous river crossings). That said, they're still an excellent investment for folks who are unsure if they'll need gaiters or if they know they won't be heading into extremely wet conditions. The Rocky Mountain gaiters come in both high and short versions, so pick whichever size works best for your needs.
View at REI.COM
View At Backcountry.com
Kahtoola INSTAGaITER Low
Best Lightweight Gaiters
MSRP: 39.95
MATERIAL: Stretch woven nylon
GAITER HEIGHT: 5 inches (lower calf)
WATERPROOF?: No – water-resistant
PROS: Super lightweight – Easy to put on – Decent price
CONS: Not 100% waterproof – Less protection than longer-length gaiters – Zipper may let water seep through
LOOKING CLOSER: For moving light and fast on the trail from hiking to trail running, the INSTAgaiter will be right there with you. The easy-to-use zipper makes throwing these gaiters on very easy, and they only weigh a mere 1.5 ounces. With such a low weight, you'll barely notice these gaiters as you continue your adventure. Now, these gaiters seem primarily designed to keep grit and debris out of your shoes (especially for trail running). They are water-resistant and will deflect the occasional puddle splash, but they're not going to be as effective as other options that we've discussed (the zipper in particular seems to be where water will seep through with prolonged exposure). So, if you need a super lightweight pair of gaiters that you can throw into your pack and forget about until a quick rainstorm pops up – these may be for you. But if you know you need more rugged protection for prolonged exposure to snow, water, or other wet conditions, the INSTRAgaiters probably aren't for you.
REI Co-Op Backpacker Low Gaiter
Best Low Gaiters
MSRP: 44.95
MATERIAL: Nylon
GAITER HEIGHT: 9.25 inches (mid-calf)
WATERPROOF?: Yes
PROS: 100% waterproof – Robust, durable material – Secure fit
CONS: Feel heavier than other short gaiter options
LOOKING CLOSER: The REI Backpacker Short Gaiter is a compelling option. With its completely waterproof build and burly material, these gaiters simply feel bombproof. Of course, they're noticeably heavier than similarly-sized gaiters because of that thick material, but we honestly can't argue with the excellent water protection they provide. The price is also solidly in the middle of the pack, not as budget-friendly as other (more lightweight and not waterproof) options, but not as expensive as more premium choices. Therefore, once we weigh all these considerations, we've found the REI Backpacker Low to be some of the best short hiking gaiters on the market with their solid performance and accessible price.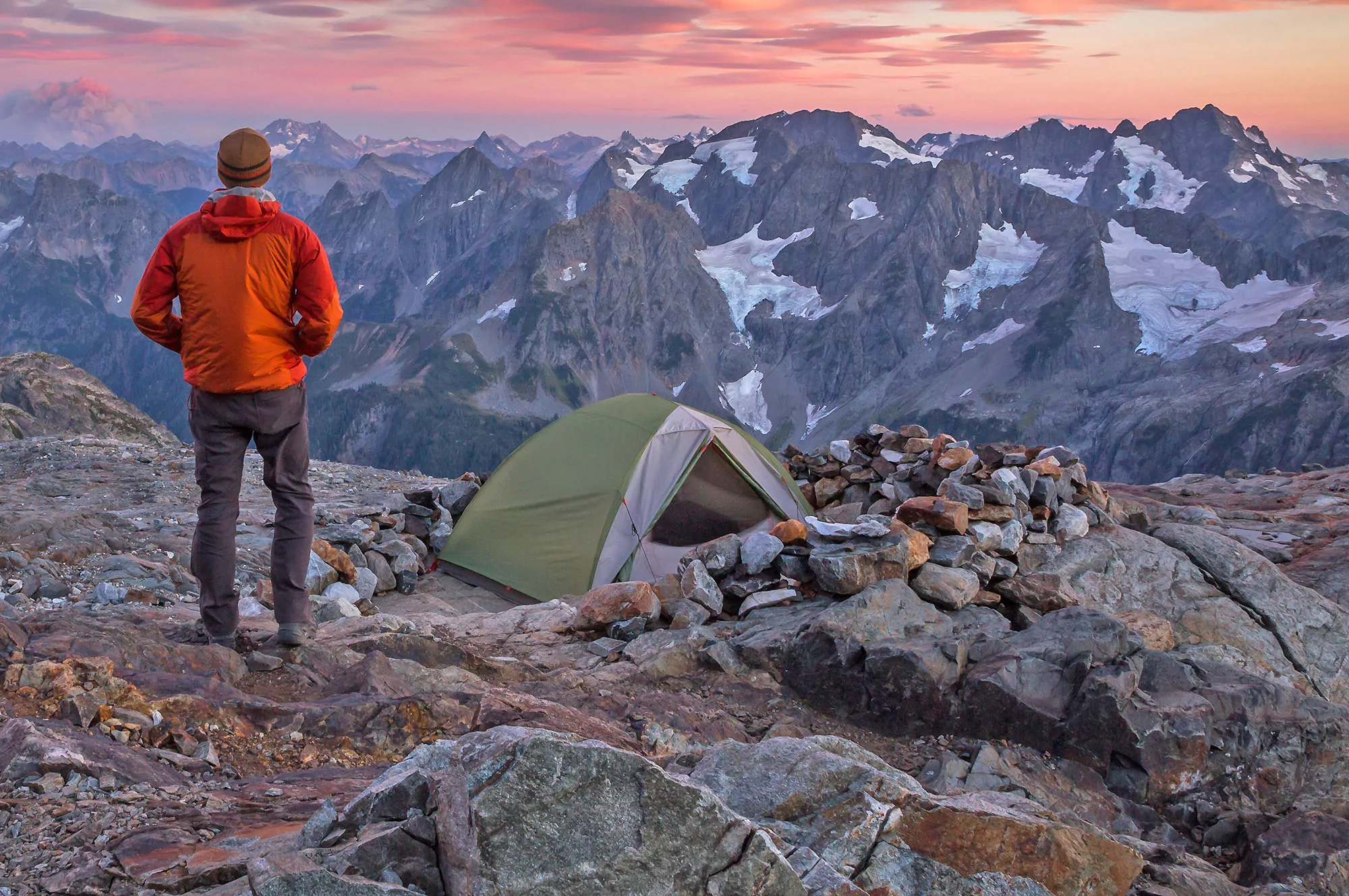 Why Trust Us?
Choosing the right outdoor gear and apparel can be difficult. But at Wildland Trekking, we live and work with hiking gear every single day. It's an integral part of what we do, and we understand better than anyone how important it is to have the right equipment. In addition to our vast knowledge of backpacking gear, we also offer:
Independence – our recommendations are not influenced by partnerships or sponsorships with outdoor gear and apparel manufacturers.
Experience – as one of America's top guide companies, we take 8,000-10,000 people on hiking and backpacking tours annually. Since our inception in 2005, we have guided more than 75,000 people into the wilderness.
Cutting Edge Knowledge – we regularly attend trade shows and pay close attention to the leading edge of new developments.
Up To Date Recommendations – we update our recommendations regularly as new products are developed and released.
Dedication to our Readers – we know that the gear we select as our top picks will end up in the field with our readers, and we take that responsibility very seriously. We view our readers as guests on our guided trips, just without the guides. We are committed to helping you be as well-outfitted and prepared as possible for your adventures.
*Disclosure: Some of the links above are affiliate links. At no cost to you, we earn a commission on any products purchased through these links. Any proceeds go to supporting our blog and operations. These affiliate links do not influence the products that we include in our gear round-ups. We only recommend products that we 100% support and that we have used in the field. 
More Gear Recommendations
Check out our Wildland Gear Guide for more recommendations about hiking, trekking, camping and outdoor gear. We are always adding new products to help our guests and readers make the best choices to outfit their adventures.