NORWAY HIKING TOURS
With spectacular waterfalls, forests, mountains and more, Norway is an awe-inspiring hiking destination!
Walk in the footsteps of Vikings and step into a wonderland of beauty and adventure as we hike and explore the "Land of the Midnight Sun." Allow yourself to be mesmerized by Norway's astonishing views, waterfalls, conifer forests, charming hamlets, high mountain lakes, wildlife and pristine valleys carpeted with wildflowers. Allow Mother Nature's raw and inspiring power to humble you as we gaze out over fjord views that you'll remember vividly forever. This is iconic Norway, land of the Vikings, where history, scenery and adventure set the stage for a life-changing trekking odyssey.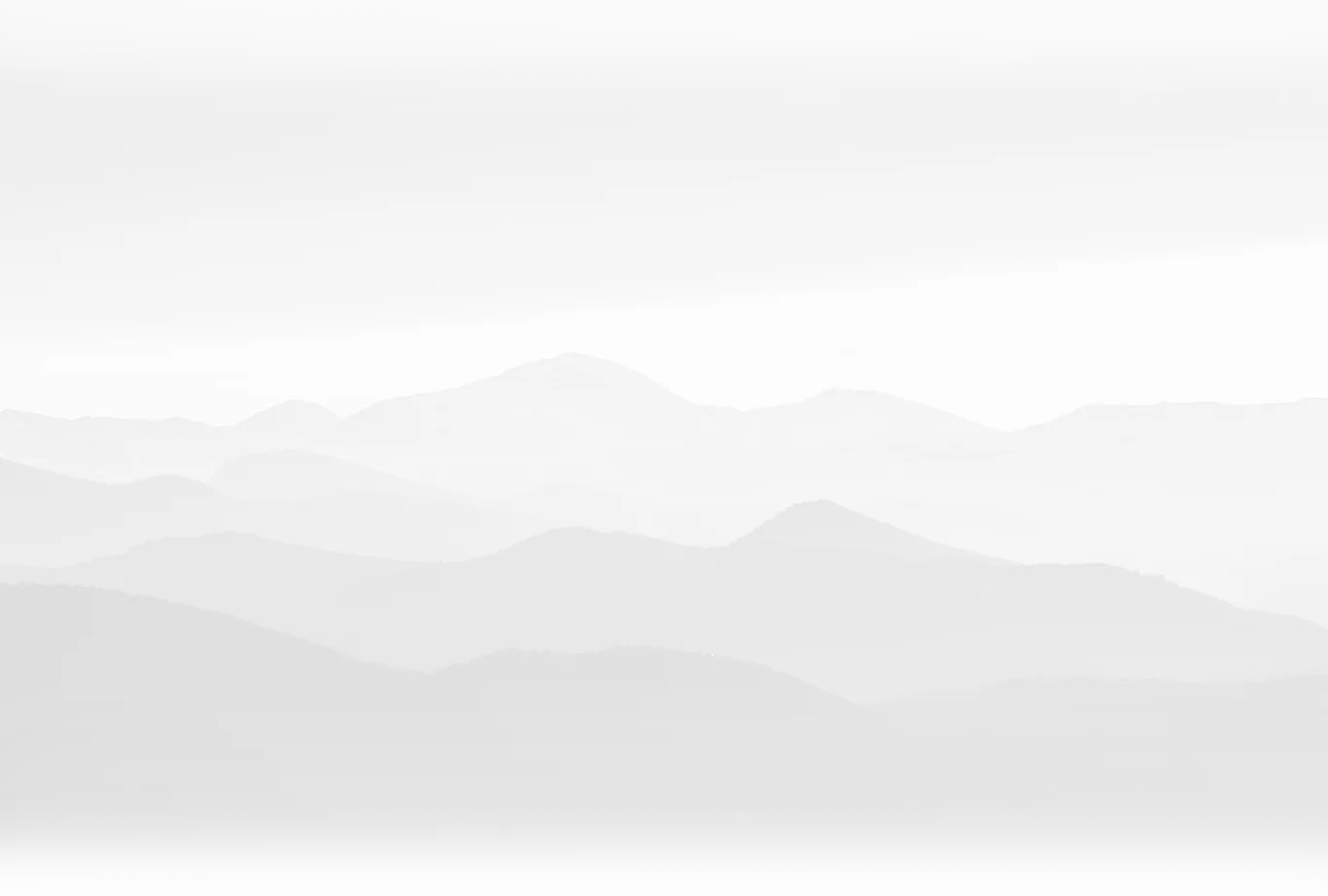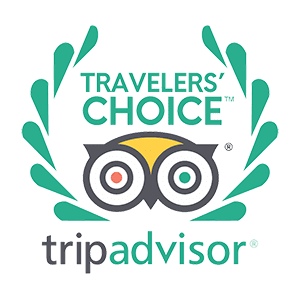 1. EXCELLENCE IN ADVENTURE TRAVEL SINCE 2005
Norway is a stunning country with absolutely phenomenal trekking. You will want to make the most of it, and going with a proven company is the best way to do that! Since 2005 Wildland has been providing award-winning guided treks that have earned many thousands of 5-star reviews and #1 spots on 6 Trip Advisor destination pages.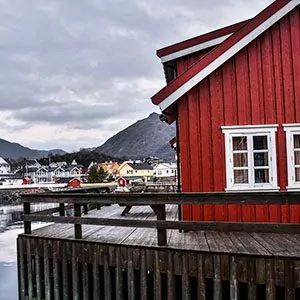 3. HAND-PICKED ITINERARIES & ACCOMMODATIONS
Knowing where to go and what to do in Norway is not a simple or straight forward process for non-Norwegians. There are many language and cultural barriers to making the best decisions for your trip. Going with an expert guide company who knows exactly how to make the most of your trip cuts through the complexity and ensures a fantastic trip. We very carefully select our itineraries and the accommodations on our itineraries so you can have a premier experience.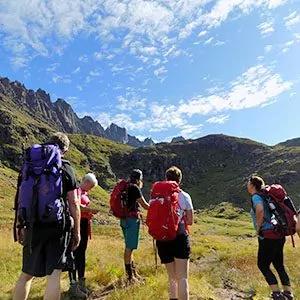 5. SMALL GROUP ADVENTURE TOURS
Exploring Norway in a small group is the way to go. The trails in Norway are unlike most places – they are organically developed trails that often go straight up mountains instead of switchbacking gently across slopes like many areas. The nature of the hiking and trails is such that hiking paces will vary significantly, and our small groups (maximum 12 guests) allow us to take care of our guests on and off the trail at the Wildland standard.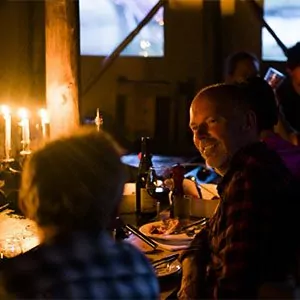 2. WORRY-FREE, ALL-INCLUSIVE HIKING VACATIONS
Travel to Norway and let us take care of the rest! You will meet up with your group with very simple instructions and from there we provide everything else. You can focus 100% on enjoying Norway's incredible fjords, ocean views, charming seaside villages and phenomenal hiking. We take care of local transportation, lodging, gear, meals, permits and more.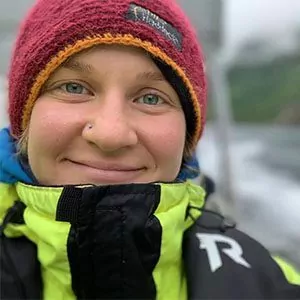 4. LOCAL, EXPERT WILDLAND GUIDES
Hike with local Norwegians and at the same time enjoy Wildland's award-winning professionalism and exceptional customer service. We vet and train local guides and bring them into the Wildland family to provide premier trips that meet our standard of quality and also have a very strong local feel. This is really the best of both worlds – award-winning customer service provided by homegrown guides. Read more about our team.
MORE ABOUT NORWAY HIKING VACATIONS
WHY A NORWAY HIKING VACATION?
Norway's star is on the rise as an adventure travel destination. Since 2015 the homeplace of the Vikings has rapidly increased in popularity, and for good reason. It is one of the safest countries in the world. Transportation is easy and reliable. English is a second language, and most Norwegians can speak it and understand it proficiently. The country literally has endless hiking opportunities, and culturally, Norway has a very strong connection with nature which helps inspire Norway hiking and trekking tours. The scenery is breathtaking with fjords, towering ocean side peaks, alpine lakes, unique wildlife, charming fishing villages and more. Sustainability is a huge focus for Norway, which makes it in many ways an environmentally friendly place to visit, and hiking around the mountains is a long tradition for these northern European dwellers. Really, the question should be "why not a Norway hiking vacation?"
LOFOTEN OR HUT TO HUT TREK?
We offer two trips in Norway – our Lofoten Islands Lodge-based Tour and our Mountains to Fjords Hut to Hut Trek. Many guests wonder which trip is the right one for them, so we will offer some advice about that here. The first differentiator between these trips is right in the names – the accommodations. On the Lofoten tour we stay in hotels, many in seaside towns. The Hut to Hut Trek on the other hand stays in national park mountain huts in Jotunheimen National Park, which are very nice for backcountry accommodations but still very rustic and communal compared to hotels. The second major differentiator is difficulty level. The Hut to Hut Trek is a Level 4, Lofoten is Level 3. Both trips have light day packs, so the difference is 100% the quality and difficulty of the trails. You can expect long days of hiking with significant elevation gains and losses on the Hut to Hut Trek, where as Lofoten has shorter hikes but still plenty of elevation gains and losses.
---
FOOD IN NORWAY
Norwegians have a very unique approach to their three daily meals, and it's important to understand these customs when traveling to Norway. Breakfasts and lunches are often very simple and normally consist of simple bread and cheese or bread and cold meat sandwiches. Dinners are much more elaborate and usually include meat or fish, vegetables, breads or potatoes and other side dishes. If you're a vegetarian, there will often be one option – it will be very tasty, but don't expect an abundance of choices. On our Norway tours we bring more of an American approach, but we still honor the Norwegian approach as part of the cultural experience. So you can expect a hybrid approach to the meals that incorporates American and Norwegian meal traditions.
HIKING IN NORWAY
The hiking trails in Norway are very unique and generally more difficult than other trails around the world. Our Lofoten Islands tour features short hikes with significant elevation gains and losses; the Hut to Hut Trek features longer hikes also with big elevation gains and losses. But the quality of the trails is the most notable characteristic of hiking in Norway. The trails are not carved out of the mountainsides by trail crews like they are in the USA, Canada and other places. They are formed organically by people using the same path for decades or even centuries. Because of this the trails tend to go straight up the mountainsides instead of switchbacking. So be prepared for steep, strenuous trails that will reward you with some of the most dramatic scenery in the world.
---
WHEN TO HIKE IN NORWAY
Norway is very much a summer destination if your main interest is hiking. Even in summer, you can expect the weather to be variable with rain, wind, sun and sudden and dramatic shifts from one to the other. Below is a table showing the average temperatures and rainfall in the summer months.
| | | | |
| --- | --- | --- | --- |
| Month | Hi | Low | Precip |
| July | 58° F | 50° F | 10 days |
| August | 57° F | 50° F | 11 days |