Best Camp Shoes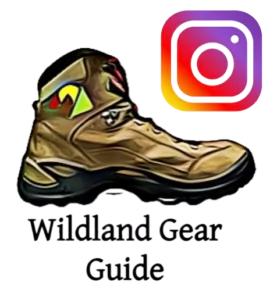 Don't forget to follow us on Instagram for the latest gear news!
Most of us picture hiking boots or trail runners when we think of a hiking trip. But there's one more pair of footwear that is equally important – camp shoes! These are your go-to shoes for everything not hiking-related. Most importantly, they function as your comfortable around-camp shoes after the end of a long day – no matter if you're on one of our USA Hiking Vacations or off on your own trip. However, the best camp shoes can also serve as your river-crossing shoes to avoid soaking your regular hiking footwear.
But which camp shoes are the best? There are so many options out there; how do we tell what's durable enough, comfortable enough, and lightweight enough to earn its spot in our hiking bag? Don't worry; we've done the testing for you and compiled our favorites right here. This is our list of the best camp shoes currently on the market, along with some buying advice to make sure you find the perfect pair for your next adventure.
QUICK LIST OF RECOMMENDATIONS
Honorable Mentions
KEY CONSIDERATIONS for the best Camp Shoes
Water Friendly
We often recommend having your camp shoes also function as water shoes for the occasional river crossing or swimming excursion. This is simply a method to add another role that hiking boots aren't cut out for (unless you like hiking in soggy boots) into your camp shoes so that can pull their weight and earn their place in your hiking pack.
To this end, almost all our recommendations below for the best camp shoes will be water-friendly so that they can be both your comfy after-hiking footwear and your river crossing shoes if the need arises.
Comfort
The main purpose of camp shoes is to give your feet a break after miles and miles of hiking – so make sure they're comfortable for you! What this comfort means varies from person to person. Perhaps you want something more akin to a sandal so that your feet can breathe as much as possible, or perhaps you want a more sturdy shoe with lots of cushioning.
So think about what will make your feet happiest when they're sore and tired, and use that to help frame your search for the best camp shoes.
Open Vs. Close-Toed
A classic question for the camp shoe is if you need closed-toed shoes or open-toed. By and large, this comes down to personal preferences, but there are still a few things to think about as you decide on your next camp shoe.
First, closed-toed shoes tend to offer a little bit more protection for rocky river crossings. A pinched or scraped toe is a terrible mood killer on a hike (especially since you'll have to keep hiking afterward). Additionally, open-toed shoes don't offer much warmth during chilly nights at camp – which can become especially important during cool shoulder season hikes.
But on the flip side, open-toed camp shoes allow your tired and sweaty feet to get some much-needed airflow at the end of a long day of hiking. Along these same lines, they can also help keep your feet cool and comfortable in hot weather.
So consider these points as you peruse the best camp shoes and think about what you'd prefer to have on your feet at camp.
Price
Your camp shoes can run from just a few dollars for a budget pair of flip-flops (more on these below) all the way up to $100 for a more premium, purpose-built pair of performance footwear. That's quite a large range, and once again boils down to what you want to get out of your camp shoes.
If you're just dipping a toe into the hiking world, or planning that one big trip of the summer, then perhaps a more budget-friendly pair of shoes would be the best avenue to take. This allows you to develop your hiking knowledge and preference about the exact type of camp shoes you'd like if you continue to regularly hike in the future.
But if you know that you'll be hiking regularly and already know the exact type of camp shoe that will work for you, paying a little extra to get exactly what you want may certainly be worth it.
TEVA Original Universal
Best Camp Shoes Overall
MSRP: $54.95
SHOE TYPE: Sandal
WATERPROOF: Yes
WEIGHT (Pair): 13 oz
VARIATIONS: 
PROS: Can work for non-technical hiking – Slim design is easy to pack – Decent cushion  – Very versatile
CONS: Not as durable as other options
LOOKING CLOSER: The TEVA Original Universal Sandals are a very common sight in the backcountry and were among the first hiking sandals on the market. They're incredibly functional and comfortable and are easily packable thanks to their very slim design. The nice open-toe design is great for giving your feet some air after hiking. Also, these sandals are versatile enough that they can even function as your primary hiking footwear for non-technical excursions. We've noticed that they're not quite a durable as other options, but their versatility and comfort easily make up for this shortcoming.
View on REI.com
View on Backcountry.com
Oboz Whakata Coast Slip On
Best Camp Shoes for Foot Cushion
MSRP: $60.00
SHOE TYPE: Clog
WATERPROOF: Yes
WEIGHT (Pair): 14 oz
PROS: Lightweight – Plush cushioning – Good Traction – Secure and comfortable fit
CONS: Bulky to pack – No tightening straps for water crossings
LOOKING CLOSER: Oboz is fairly well known for their OBOZ O FIT insole that offers remarkable underfoot cushioning and support in their heavy-duty hiking boots. Well, they've applied that same technology to the Whakata Coast Slip-On Clogs. This very comfortable and supportive fit combines well with improved traction to make these clogs an excellent camp shoe that can also perform well for water crossings. The downside with most clogs, including the Whakata, is that they tend to be a little bulky to pack since they don't collapse and have a noticeably thick design. But if you're able to justify allocating space to pack them, these shoes will keep your feet happy at camp.
View on REI.com
View on Backcountry.com
TEVA Reember Slip-On
Best Camp Shoes for Cold WEather
MSRP: $79.95
TYPE: Slipper
WATERPROOF: No
WEIGHT (Pair): 16 oz.
PROS: Very warm – Convenient collapsible heel – Comfortable – Durable sole
CONS: Heavy for a camp shoe – Not waterproof
LOOKING CLOSER: Hiking in the cooler shoulder seasons of Spring and Autumn (or heading up to chilly altitudes) can be absolutely beautiful, but it does make most clogs and sandals a tough sell as camp shoes since these options don't offer much warmth. Enter the ReEmber Slip Ons from TEVA. These comfortable slippers utilize recycled materials to create a cozy and warm camp shoe that features a durable rubber sole for good traction. They are fairly heavy, however, so it's worth considering if the warmth and comfort these camp shoes provide are worth the weight of packing them – but for car camping or lodge-based trips, these slippers are a wonderful choice. Lastly, these slippers aren't waterproof, so they won't be able to function as river-crossing shoes.
View at REI.COM
MEN'SWomen'sUNISEX (More Colors)
View At Backcountry.com
CHACO Z/Cloud 2
Best Versatile Camp Shoes for Hiking
MSRP: $100.00
TYPE: Sandal
WATERPROOF: Yes
WEIGHT (Pair): 1 lb 5 oz
PROS: Good performance for everything (hiking, camp, and water crossings) – Very durable – Great support – Comfortable
CONS: Expensive – Very heavy
LOOKING CLOSER: Sometimes, you just want some footwear for your entire trip that can do everything. One item that offers support for hiking, comfort for the campground, and waterproofing for river crossings. Well, the Chaco Z/Cloud 2 Sandals offer just that. They have a robust and comfortable food bed that includes excellent arch support for the trail, and they stay comfortable, so you don't feel like you need to change your shoes when you get to camp. Of course, hiking sandals have their own drawbacks to consider (less protection and support for your feet than boots), but having a single pair of sandals that work for everything may well be worth it. Keep in mind that the Chaco Z/Cloud 2 Sandals are noticeably heavy and may be hard to justify as solely a camp shoe that you'll need to carry into the backcountry.
View on REI.com
View At Backcountry.com
Merrell Hydro Moc
Best Water-FOcused Camp Shoe
MSRP: $75.00
TYPE: Clog

WATERPROOF: Yes
WEIGHT (Pair): 11 ounces
PROS: Good price – Snug fit for water crossings – Decent traction – Comfortable
CONS: Not as sleek looking as other options
LOOKING CLOSER: Merrell has put a lot of effort into making the Merrell Hydro Moc one of the highest-performing clogs on the market today. These shoes have a very athletic and secure fit (thanks to the heel strap) and stay in place while moving through water. The deep lug pattern also provides good traction during these crossings. The Hydro Moc is also very plushly padded and very comfortable for around camp at the end of the day when you need to give your feet a break from those boots. Additionally, for such comfort and performance, we're very pleased that these shoes are very affordably priced, easily pushing them onto our list of the best camp shoes.
View on REI.com
View At Backcountry.com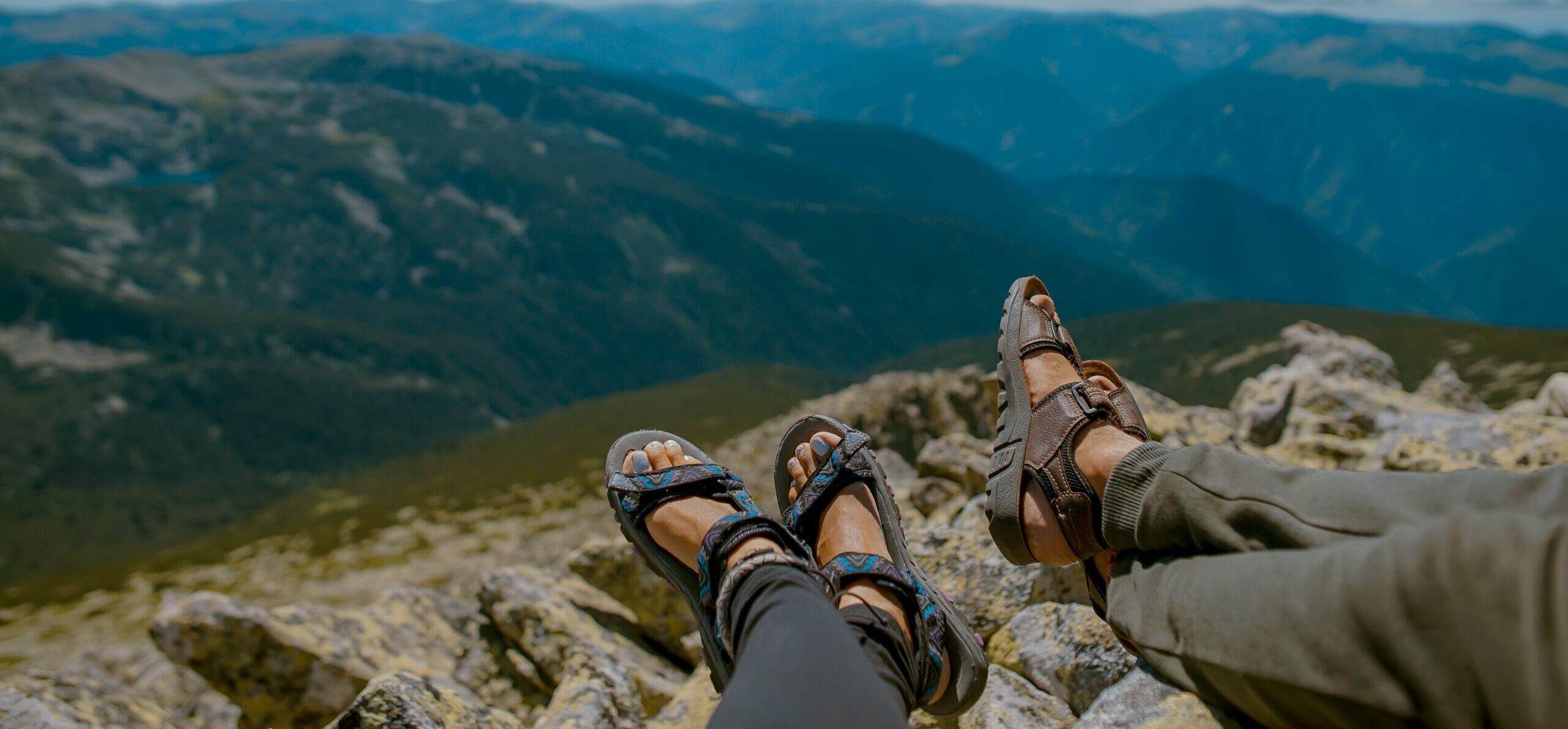 Classic Crocs
MSRP: $49.95
TYPE: Clog
Waterproof: Yes
WEIGHT (Pair): 13 oz.
PROS: Very comfortable – Good price – Many people already own a pair
CONS: Less secure fit (makes water crossings more difficult – Less traction
LOOKING CLOSER: The classic Crocs have become ubiquitous in any number of settings over the years, and they can also add the title of "camp shoe" to their list of uses. As the token Crocs wearer in your friend group has probably explained at least once, Crocs offer exceptional comfort thanks to their very plush foam padding. This makes them a solid camp shoe to slip on after a long day of wearing hiking boots, and they can also suffice for basic water crossings – be aware that Crocs don't have an overly secure fit, however, and may try to slip off your feet in swiftly moving water. This drawback, combined with their low traction sole, makes them less adventurous than other options on our list, but they can still function tolerably well as a camp shoe.
View on Backcountry.com
Budget-Friendly Flip Flops
MSRP: $10-$30
TYPE: Sandal
WATERPROOF: Yes
WEIGHT (Pair): 5 to 10 oz
PROS: Cheap – Lightweight – Easy to pack
CONS: Not very durable – Little support
STRAIGHT TALK: Flip-flops are a common sight in campgrounds around the world, and they certainly have something to offer the budget-conscience hiker. Your standard flip-flops are remarkably lightweight and cheap, making them an easy option to pack for a trip to the backcountry. However, it's worth being aware that flip-flops tend to be much less durable than purpose-built camp shoes and also have less traction and stability for river crossings. You can easily pick up flip-flops at any of your local clothing stores before you head into the backcountry, also making them very accessible if you're in a time crunch.
As an example, we've included a link to The North Face Basecamp II flip-flop below.
View on Backcountry.com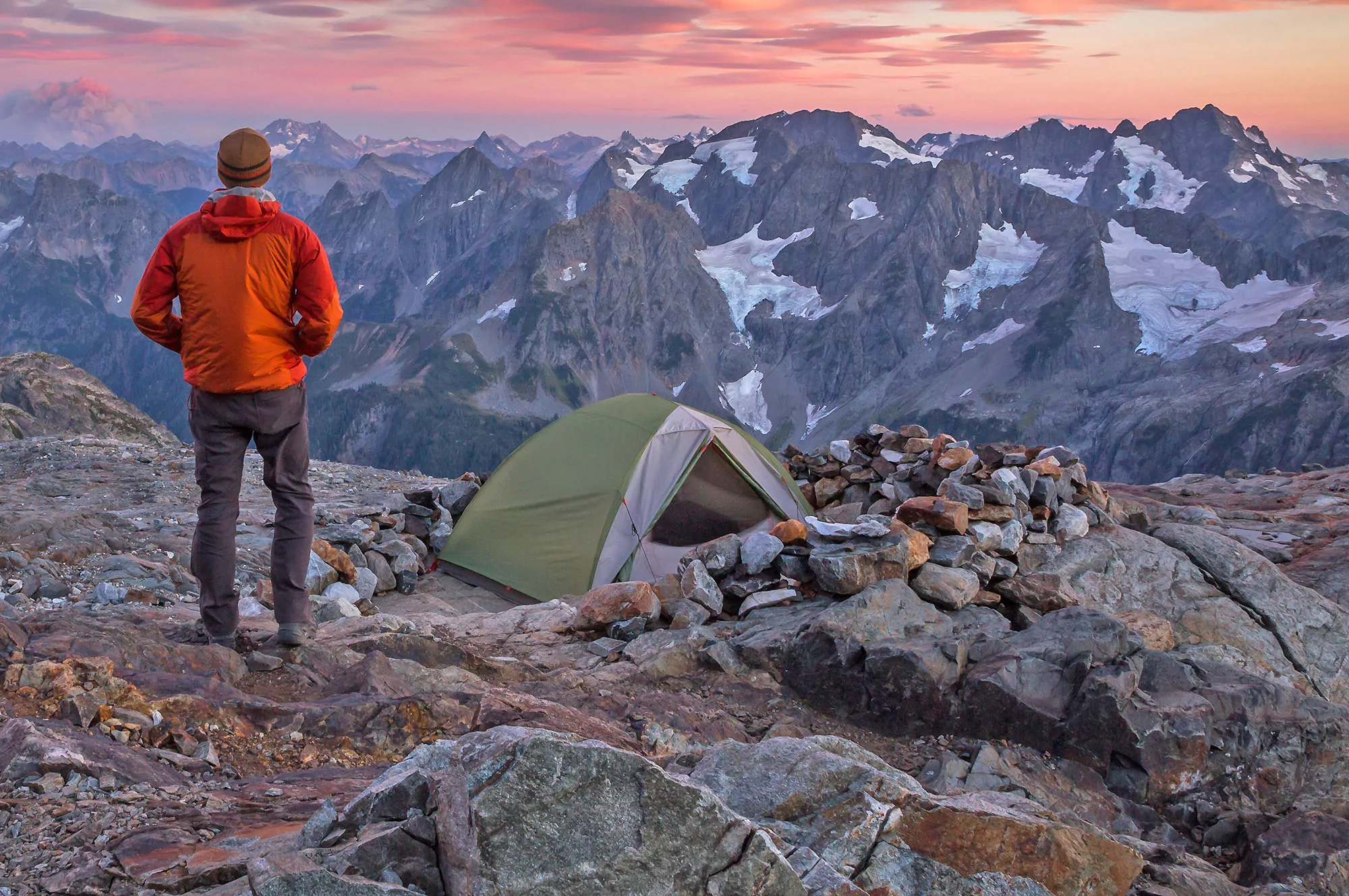 Why Trust Us?
Choosing the right outdoor gear and apparel can be difficult. But at Wildland Trekking, we live and work with hiking gear every single day. It's an integral part of what we do, and we understand better than anyone how important it is to have the right equipment. In addition to our vast knowledge of backpacking gear, we also offer:
Independence – our recommendations are not influenced by partnerships or sponsorships with outdoor gear and apparel manufacturers.
Experience – as one of America's top guide companies, we take 8,000-10,000 people on hiking and backpacking tours annually. Since our inception in 2005, we have guided more than 75,000 people into the wilderness.
Cutting Edge Knowledge – we regularly attend trade shows and pay close attention to the leading edge of new developments.
Up To Date Recommendations – we update our recommendations regularly as new products are developed and released.
Dedication to our Readers – we know that the gear we select as our top picks will end up in the field with our readers, and we take that responsibility very seriously. We view our readers as guests on our guided trips, just without the guides. We are committed to helping you be as well-outfitted and prepared as possible for your adventures.
*Disclosure: Some of the links above are affiliate links. At no cost to you, we earn a commission on any products purchased through these links. Any proceeds go to supporting our blog and operations. These affiliate links do not influence the products that we include in our gear round-ups. We only recommend products that we 100% support and that we have used in the field. 
More Gear Recommendations
Check out our Wildland Gear Guide for more recommendations about hiking, trekking, camping and outdoor gear. We are always adding new products to help our guests and readers make the best choices to outfit their adventures.