STOCK/PORTER SUPPORTED TRIPS
On our Stock and Porter Supported trips your gear is carried by mules, horses, llamas, porters or - in Iceland - 4x4 vehicles
Our Stock and Porter Supported trips allow you to hike with only a light day pack and enjoy a greater diversity of fresh foods than on a backpacking trip. These trips are still 100% hiking trips. On trips with mules, we hike separate from the animals; on trips with llamas, we hike with them as they are exceptionally great trail companions!
Please note: you can add porters to any backpacking trip, as long as there is space, for $400 per porter per day. Porters are permitted to carry up to 30 pounds of Wildland-provided guest gear (tent, sleeping bag, sleeping pad, group food…etc.) and do not necessarily hike with the group. Guests hike with their clothes and personal items.
We provide everything except clothing, footwear, rain gear, personal items, and a couple small gear items. All the gear we provide (daypacks, tents, sleeping pads, sleeping bags, trekking poles, cooking gear) is top-of-the-line. All you have to do is show up and be ready for a wonderful hiking experience in some of the most beautiful wilderness in the United States!
Read below for additional information about Stock/Porter Supported trips and feel free to call us at 877-597-4871 7 days a week with any questions!
All Portered Treks Trips (

10

results)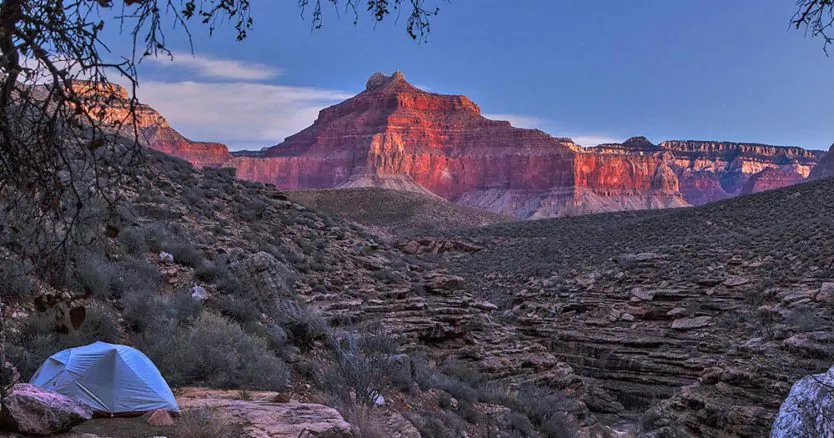 Backpacking Trips
Hike deep into the wilderness with everything you need in your backpack (provided by us). Experience breathtaking scenery, camp under the stars, enjoy fantastic backcountry cuisine prepared by your guide, watch for wildlife, learn about the fascinating natural and cultural history of the area you're in, and challenge yourself physically. Trips include nearly all the gear, meals, local transportation and a professional backpacking guide.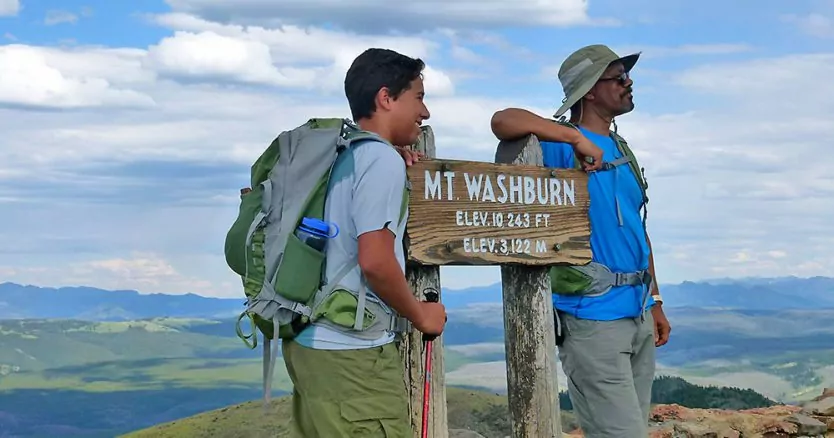 Basecamp Trips
Our basecamp tours are adventurous hiking trips that take you deep into the wilderness on challenging day hikes and return you to a comfortable, vehicle-accessible camp each afternoon for showers and exceptional meals around a campfire! These trips are excellent options for people who want a memorable outdoor experience with fantastic hiking and also access to showers, cold drinks, perishable foods…etc. Trips include local transportation, camping gear, meals, park entrance fees, and a professional hiking guide.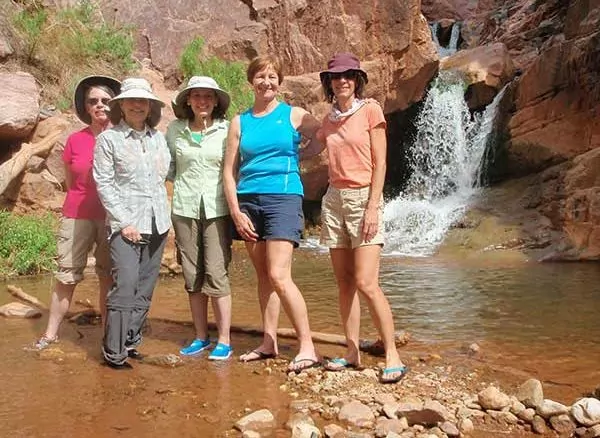 Inn-based Tours
Hike your national park(s) of choice in style! Join us for an unforgettable hiking vacation featuring a variety of adventurous forays into the wilderness each day with cozy lodging and charming restaurant meals each night. Learn about the amazing natural and cultural history of the area and challenge yourself on exceptional hikes. Trips include local transportation, lodging, meals, park entrance fees and a professional hiking guide.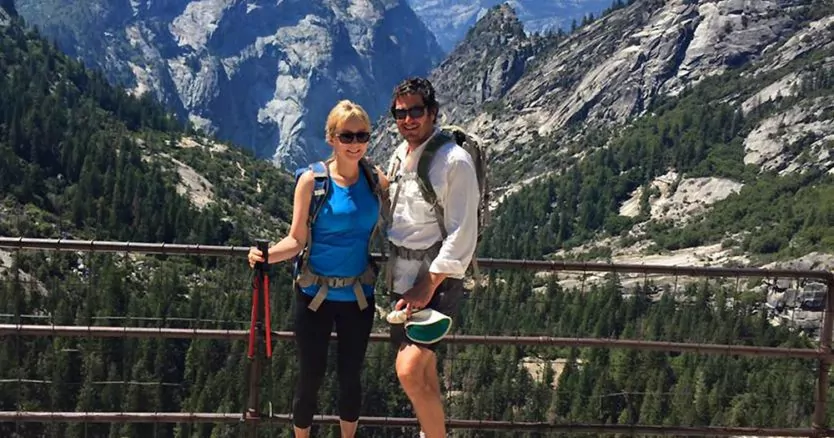 Day Hike Tours
Make the most of your day at the Grand Canyon, Yellowstone, Yosemite or Rocky Mountain National Park on a guided day hike! Learn about the amazing natural and cultural history of the area, enjoy the peace of mind that results from hiking with a local expert, let us take care of the gear and food, and hear amazing stories that have taken place in the Park. All hikes include use of a backpack, trekking poles and crampons (Grand Canyon in winter); snacks and lunch; and a professional hiking guide.