Best Rain Pants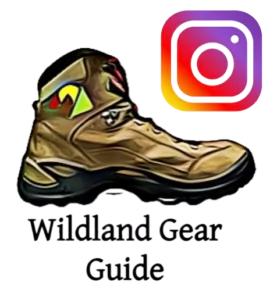 Don't forget to follow us on Instagram for the latest gear news!
Nothing can spell disaster for a hiking trip faster than a rainstorm rolling in. But that's why we have rain pants. This outer layer is specially designed to deflect rain to keep you dry during your adventure or block wind on chilly days so you can stay nice and warm. However, there are hundreds of options on the market, and how are you supposed to find the best rain pants?
That's where this guide comes in! We've selected the best rain pants for hiking and backpacking adventures and compiled them right here for you to consider. We've critiqued these pants based on their weight, bulk, rainproofing, breathability, and extra features. So let's start with the top considerations for choosing rain pants and then move into our recommendations.
If you're looking for complete rain protection, also take a look at our guide to the top rain jackets.
QUICK LIST OF RECOMMENDATIONS
KEY CONSIDERATIONS
Weight
Weight is a very important consideration for all clothing and equipment on trekking and backcountry hiking trips. None of our selections below are heavy by any standard. Nevertheless, there are still a variety of weights to consider. In the world of rain pants, we often see the durability and performance decrease with lower weight options and vice versa. As a result, determining the right balance between weight, price, durability, and performance will help decide which is the best option for your needs.
Packability
Rain pants are critical for almost any successful hiking trip, yet we want them to take up as little space in our packs as possible. Therefore, packability is a critical factor to consider when looking for the best rain pants. We've given each of our selections below a packability rating to help you find the right option for you. But remember that very packable – i.e., lightweight and thin material – options may sacrifice durability in order to achieve that rating.
Comfort
Rain pants, like any other outer layer, are designed for function over comfort. Their primary purpose is to keep you dry, not to substitute for your ultra-comfy fleece layer. Therefore, keep in mind that a high comfort rating is scaled to this particular type of garment and doesn't mean that these rainpants can double as cozy sleepwear. In this regard, the comfort rating refers to the rain pants' feel for hiking. Are they restrictive or offer an excellent range of motion? Does the waistband pinch or the ankle zipper rub uncomfortably? So if you find the best rain pants with an excellent comfort rating, just keep in mind that these rain pants will function very well for hiking over long periods and not be immediately uncomfortable.
Breathability
Like comfort, the breathability rating is also on a scale for rain pants. A highly breathable pair of rain pants is nothing like a very breathable mesh t-shirt. Remember, rain pants are designed to lock out bad weather, and they naturally start at the absolute bottom in terms of breathability – think a straight plastic layer. With that in mind, rain pants with good or excellent breathability ratings have improved upon zero breathability for a little airflow. However, they will probably still feel very stifling compared to your normal activewear. But when we're working hard on a hiking trip, a slight improvement in breathability can have significant results!
Do I Need Rain Pants?
Some hikers often conclude that the added weight and bulk of rain pants are too much trouble for the protection the garment offers. There're a number of factors that play into this decision-making, a few of the most common reasons to not wear rain pants are:
It's hot, and I'll overheat in rain paints.
My shoes aren't waterproof, so why bother with rain pants if my feet are getting soaked anyway?
I wear thin and quick-drying shorts/pants when hiking, and I don't mind if they get wet.
On the flip side, there is still a multitude of reasons why rain pants can be a crucial item to bring. To this end, some key reasons to bring rain pants are:
There are cool to cold temperatures in the forecast, and rain pants also act as a wind barrier to retain heat.
I have waterproof hiking boots, and rain pants will help keep them from getting wet.
I'm hiking in cooler weather where the rain is cold, and I don't want to get soaked and chilled.
rei co-op rainier rain pants
best rain pants for hiking
MSRP: $99.95
WEIGHT

Men's: 12.6 oz
Women's 11.9 oz

PACKABILITY: Excellent
BREATHABILITY: Excellent
PROS: Comfort – Warmth – Durability – Ease of use (full zips) – Adjustable cuffs
CONS: Noisy – Run large – A little bulky
STRAIGHT TALK: We love REI's Rainier Full-Zip Rain Pants! They provide solid protection from rain, wind, and snow with great breathability. What makes them even better are their full-length side zippers, which can be used for venting or pulling them on or off over muddy boots or crampons. These pants are also reasonably durable and should last years if you take care of them. On top of all of that, they're also affordable. Put all these points together, and we have some of the best rain pants for hiking and backpacking on the market.
The only downsides we see in REI's Rainier pants are that they are a bit noisy when walking and are not as light as some other options – but they are certainly not heavy. Finally, they tend to run large, so keep this in mind when picking out a size. REI has a "1-year return for any reason" policy, so if they don't fit, you can always exchange them for the next size up or down.
VIEW ON REI.COM
Marmot Minimalist Rain Pants
runner up: best rain pants for hiking
MSRP: $164.95
WEIGHT

Men's: 10.5 oz
Women's: 9.5 oz

PACKABILITY: Average
BREATHABILITY: Excellent
PROS: Great mobility – Durable – Lightweight – Breathable
CONS: Minimal features – Bulky to pack – No waist-cinching
STRAIGHT TALK: Marmot has delivered a basic yet incredibly solid rain pant with their Minimalist line. These rain pants are durable yet reasonably lightweight, along with excellent mobility. Put all these points together, and we have one of the best rain pants for hiking. However, keep in mind that the Minimalist holds true to its name with limited features. This means no tightening options and only ankle-length zips for putting them on. Nevertheless, these rain pants are very well put together and will last you season after season if you take care of them.
VIEW ON backcountry.COM
outdoor research helium rain pants
best lightweight rain pants
MSRP: $118.95
WEIGHT

Men's: 6.7 oz
Women's: 6.1 oz

PACKABILITY: Excellent
BREATHABILITY: Good
PROS: Incredibly lightweight – Packable – Great mobility for hiking – Comfortable
CONS: Less durable than other options – Short ankle zipper makes it hard to pull over boots
STRAIGHT TALK: When it comes to finding the best rain pants that won't weigh you down, nothing beats the Outdoor Research Helium. These pants are half the weight of other contenders yet offer excellent rain protection and unhindered mobility on the trail. This option can truly disappear into your pack by taking up almost no space but be handy and easy to deploy if you get caught in bad weather. However, keep in mind that the Helium Rain Pants sacrifice durability for low weight, and you'll need to treat these pants carefully, so they don't rip or tear on the trail. But if you have your eye on lightweight hiking, these rain pants are for you!
VIEW At Outdoor Research
VIEW ON BACKCOUNTRY.COM
Black Diamond Stormline Stretch
Best Rain Pants for Movement and Comfort
MSRP: $130.00
WEIGHT

Men's: 8.3 oz
Women's: 7.6 oz

PACKABILITY: Excellent
BREATHABILITY: Good
PROS: Stretchy material doesn't hold you back – Drawcord-adjustable waist – Very comfortable – Gusseted seat and articulated knees for improved movement
CONS:  Only one pocket
STRAIGHT TALK: Black Diamond has put a great deal of time into creating a waterproof material that will protect you on the trail but not restrict your movement at the same time. So many rain layers offer zero stretch and will quickly impede your range of motion (especially on technical terrain), but not so with the Black Diamond Stormline Rain Pants. The ultra-stretchy fabric utilizes Black Diamond's BD.dry technology to offer excellent protection from both rain and wind while still matching your movement no matter where you go. The adjustable waist and articulated knees also add to the Stormline's overall comfort, making them some of the best rain pants for ease of movement on the market. So for freedom of movement, the Stormline is easily one of the best rain pants for hiking and backpacking.
Note that Black Diamond offers a full-length zipper version of the Stormline Stretch if you prefer this feature.
VIEW ON REI.COM
VIEW At Black Diamond
REI Co-op Essential Rain Pants
Best Rain Pants For the Budget-Minded Hiker
MSRP: $59.95
WEIGHT: Not Available
PACKABILITY: Excellent
BREATHABILITY: Average
PROS: Very affordable – Waterproof/breathable – Windproof
CONS: Low durability – Limited ventilation (short side zips)
STRAIGHT TALK: REI's Essential Rain Pants are functional, very lightweight, and packable. They will protect you from rain, snow, and wind for a very accessible price, but they do lag behind the higher-quality competition in a few significant ways. The biggest downsides are their 2.5-layer design – which reduces durability – and a difficult on/off process due to the short side zips. These rain pants also tend to get more clammy on the inside because of reduced breathability. Overall, these rain pants are a solid choice for folks who value budget over nice-but-not-necessary perks or for people who don't plan on using them often.
VIEW ON REI.COM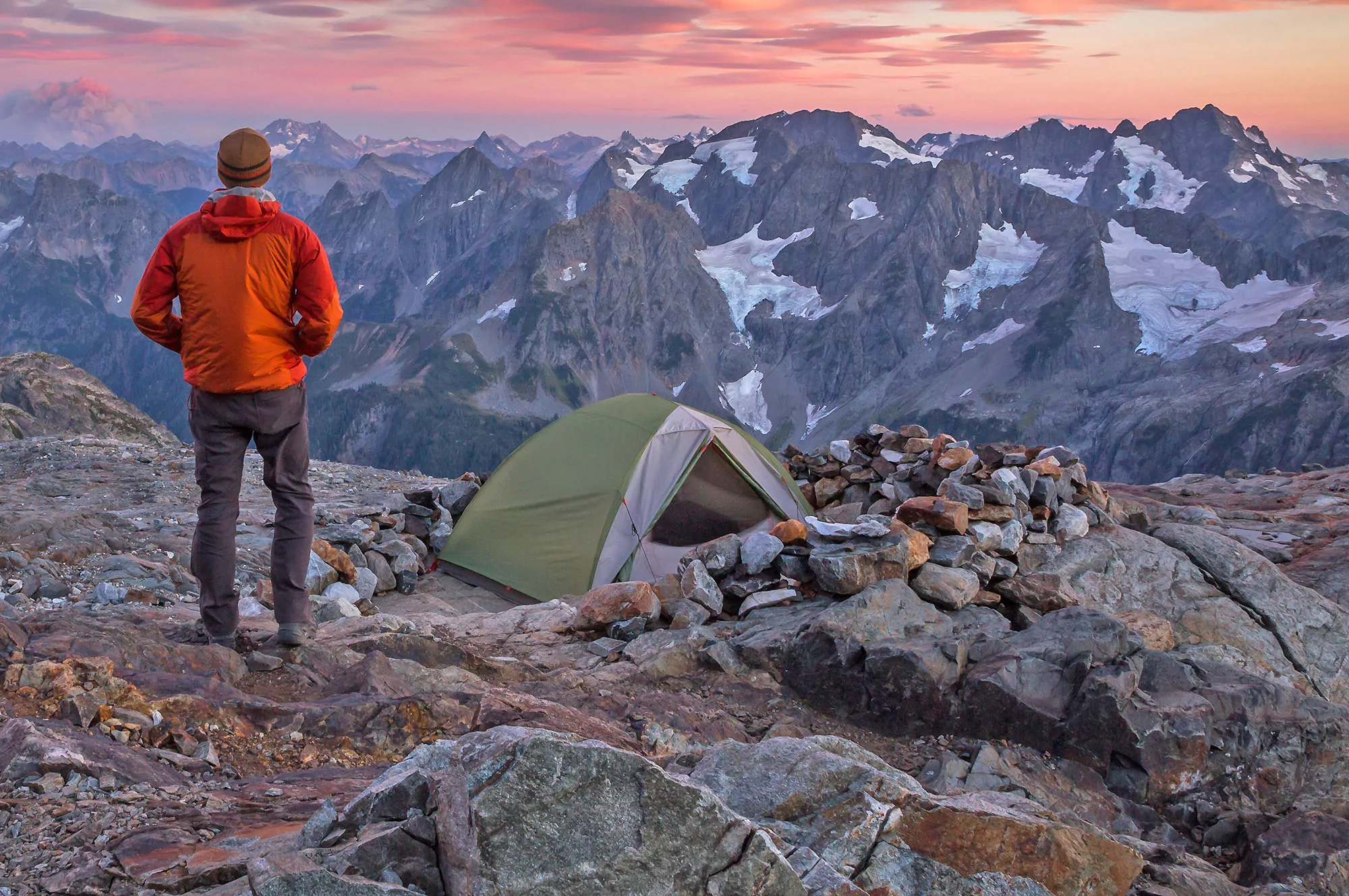 WHY TRUST US?
Choosing the right outdoor gear and apparel can be difficult. But at Wildland Trekking, we live and work with hiking gear every single day. It's an integral part of what we do, and we understand better than anyone how important it is to have the right equipment. In addition to our vast knowledge of backpacking gear, we also offer:
Independence – our recommendations are not influenced by partnerships or sponsorships with outdoor gear and apparel manufacturers.
Experience – as one of America's top guide companies, we take 8,000-10,000 people on hiking and backpacking tours annually. Since our inception in 2005, we have guided more than 75,000 people into the wilderness.
Cutting Edge Knowledge – we regularly attend trade shows and pay close attention to the leading edge of new developments.
Up To Date Recommendations – we update our recommendations regularly as new products are developed and released.
Dedication to our Readers – we know that the gear we select as our top picks will end up in the field with our readers, and we take that responsibility very seriously. We view our readers as guests on our guided trips, just without the guides. We are committed to helping you be as well-outfitted and prepared as possible for your adventures.
*Disclosure: Some of the links above are affiliate links. At no cost to you, we earn a commission on any products purchased through these links. Any proceeds go to supporting our blog and operations. These affiliate links do not influence the products that we include in our gear round-ups. We only recommend products that we 100% support and that we have used in the field. 
More Gear Recommendations
Check out our Wildland Gear Guide for more recommendations about hiking, trekking, camping and outdoor gear. We are always adding new products to help our guests and readers make the best choices to outfit their adventures.