Best Hiking Pants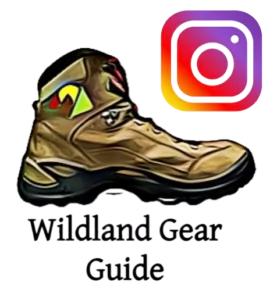 Don't forget to follow us on Instagram for the latest gear news!
Don't forget your pants when you go hiking (unless you want to give the bears something to gossip about)! Finding the best hiking pants is essential to a successful and enjoyable trip to the backcountry. They provide rugged protection from everything from sharp rocks to mosquitos and offer warmth on those chillier evenings. So no matter where your USA hiking vacations take you, it's worth finding a good pair of hiking pants before heading out – and that's why we're here!
We've tested the best hiking pants on some of the burliest trails from the Himalayas to the Cascade Mountains, and now we're going to lay out our favorites, their strengths and weaknesses, and some essential buying advice as your search for the best hiking pants for your adventure.
QUICK LIST OF RECOMMENDATIONS
Honorable Mentions
KEY CONSIDERATIONS for the best hiking Pants
Material
There are plenty of pant options on the market, but many of them draw from the same pool of synthetic fabrics. Although the exact blends will vary from product to product, most of the best hiking pants will utilize at least some of the following materials: nylon, polyester, elastane, and spandex.
Nylon and polyester, both synthetic fibers, tend to provide strength and durability for most pants. Indeed, most hiking pants will use 90% or more of one of these materials or a combination of the two. Nylon tends to be ever so slightly more durable, whereas polyester often dries a little more quickly. However, these distinctions are very slight, and either material can offer a robust and reliable hiking pant. Elastane and/or spandex are then added to the mix to provide just enough stretchiness to optimize comfort and range of motion without sacrificing durability.
Fit
The overall fit you ultimately choose is, by and large, a personal decision for your own comfort and needs, but let's lay out some common options. For hiking pants, we'll most often see an athletic fit, which is designed to move with you and be comfortably close to your body without feeling constrictive. If you prefer more spacious pants, look for relaxed fit, which tends to offer more space and freedom of movement. On the other hand, if you're more slender or prefer a tighter fit, look for slim-fit pant designs.
Pockets
Pockets also boil down to every individual hiker's preference. In most cases, the question is whether you want hiking pants with additional pockets on the thighs or not. Some hikers love having a plethora of pockets to stash snacks, tools, gear, phones, and whatever else they want easily accessible while hiking. Meanwhile, other adventurers prefer a much more streamlined design without any additional pockets.
Your best avenue is to try on different options and see what you prefer. Our only guidance in this department is that if you want your pants to also function as casual day wear around town, then opting for a pair without excessive pockets will help them blend in for more casual settings.
Price
The best hiking pants have, by and large, settled into a fairly easily identified price range. Most of the highest quality options with excellent durability while still maintaining comfort and range of motion typically range from $85 to $100. Pants that have fewer features or a slightly lower-quality build are often seen for anything from $40 to $60. Therefore, think about what you want out of your hiking pants when setting a budget for yourself.
If you spend a lot of time on the trail throughout the year or have plenty of other outdoor pursuits that a burly pair of hiking pants will serve you well for, then opting for a more expensive but higher quality pair may well be worth it. On the other hand, if you're planning that one big hiking trip for the summer, or only go hiking intermittently throughout the year, then a less expensive option could serve you very well without breaking the bank.
Outdoor Research Ferrosi
Best Hiking Pants Overall
MSRP: $99.00
MATERIAL: 86% 90-denier ripstop nylon – 14% spandex
VARIATIONS: 
PROS: Very comfortable and stretchy – Good durability – Breathable – Great range of motion – Nice range of color options
CONS: Only one thigh pocket – No built-in belt or cinch – Pricey
LOOKING CLOSER: The Outdoor Research Ferrosi pants consistently hit our most important targets for the best hiking pants. First and foremost, they're incredibly comfortable day after day on the trail. The generous spandex use makes these pants very comfortable and ready to move with you through any terrain. But for such a high spandex content, the Ferrosi pants still manage to be tough and rugged on the trail. These are pure-bred hiking pants and certainly look the part (they'll be slightly overkill for around town), and we only wish they had a built-in cinch or belt to make them an all-in-one package. But nevertheless, they're the best hiking pants overall in our book.
View on REI.com
View on Backcountry.com
Prana Stretch Zion II (Men's) | Halle II (Women's)
Best Multi-Sport Hiking Pants 
MSRP: $95.00
MATERIAL: 95% recycled nylon – 5% elastane
VARIATIONS:
PROS: Relaxed fit for excellent mobility – Stretchy material – Good durability – Roll-up pant snaps
CONS: Relaxed fit not for everyone – Lower breathability
LOOKING CLOSER: PrAna has been cranking out some excellent clothing lately, and we're big fans of the Stretch Zion/Halle II due to its versatility. The casual/relaxed fit and roll-up pant snaps make these pants ideal for a wide range of activities in addition to hiking – including climbing. However, the relaxed fit might feel a little too "cargo pants" like for some, and PrAna does offer a slim fit to help with this.
View on REI.com
View on Backcountry.com
Patagonia Quandary Pants
Best Hiking Pants for Around Town
PROS: Casual design is great for social settings – Lightweight and breathable – Good durability – Hidden waist drawcord
CONS: Very lightweight design doesn't offer much warmth
LOOKING CLOSER: It's easy to feel conspicuous when wearing hiking pants around town. But the Patagonia Quandary helps with a very casual design offering the perfect crossover between the trail and town. The lightweight fabric is tough and comfortable, and the included drawcord is handy to find the right fit. But while the lightweight design is great for comfort on hot days, it offers very little warmth and may make these pants too light for chilly spring or autumn days. But for the do-everything pants that work just as well out on the town as on the trail, the Quandary are the best hiking pants in our opinion.
View at Patagonia
View At Backcountry.com
REI Trailmade
Best Budget Hiking Pants
PROS: Reasonable price – Good durability – Fun colors
CONS: Unusual sizing
LOOKING CLOSER: REI often does a good job of providing a wide range of budget-friendly gear options, and the Trailmade fits this bill perfectly. While these pants aren't quite as stretchy as other options, they offer excellent durability and reliable performance on the trail. We found the fit to be slightly unusual from other brands, with a slightly trimmer waist sizing while noticeably more room in the thigh and rear bordering on baggy. But overall, the Trailmade pants are solid performers at a more approachable price than other premium options.
View on REI.com
Columbia Silver Ridge
Best Convertable Hiking Pants
PROS: Convenient zip-off pant legs – Very durable – Good price
CONS: Not stretchy – Less comfortable than other options
LOOKING CLOSER: Convertible hiking pants are a bit of an acquired taste these days. But if they're something you're looking for, then you can't go wrong with the Silver Ridge Pants from Columbia. These hiking pants are very rugged and can last years and years of abuse on the trail (our testing pair stood up very well to harsh volcanic rock in Nicaragua). The zip-off function is also smooth and easy to use for taking off and reattaching the pant legs. The only downside is that these pants don't include a stretchy material in their design, making them feel slightly more stiff/constrictive than other options on the market that include spandex or elastane.
View on BACKcountry.com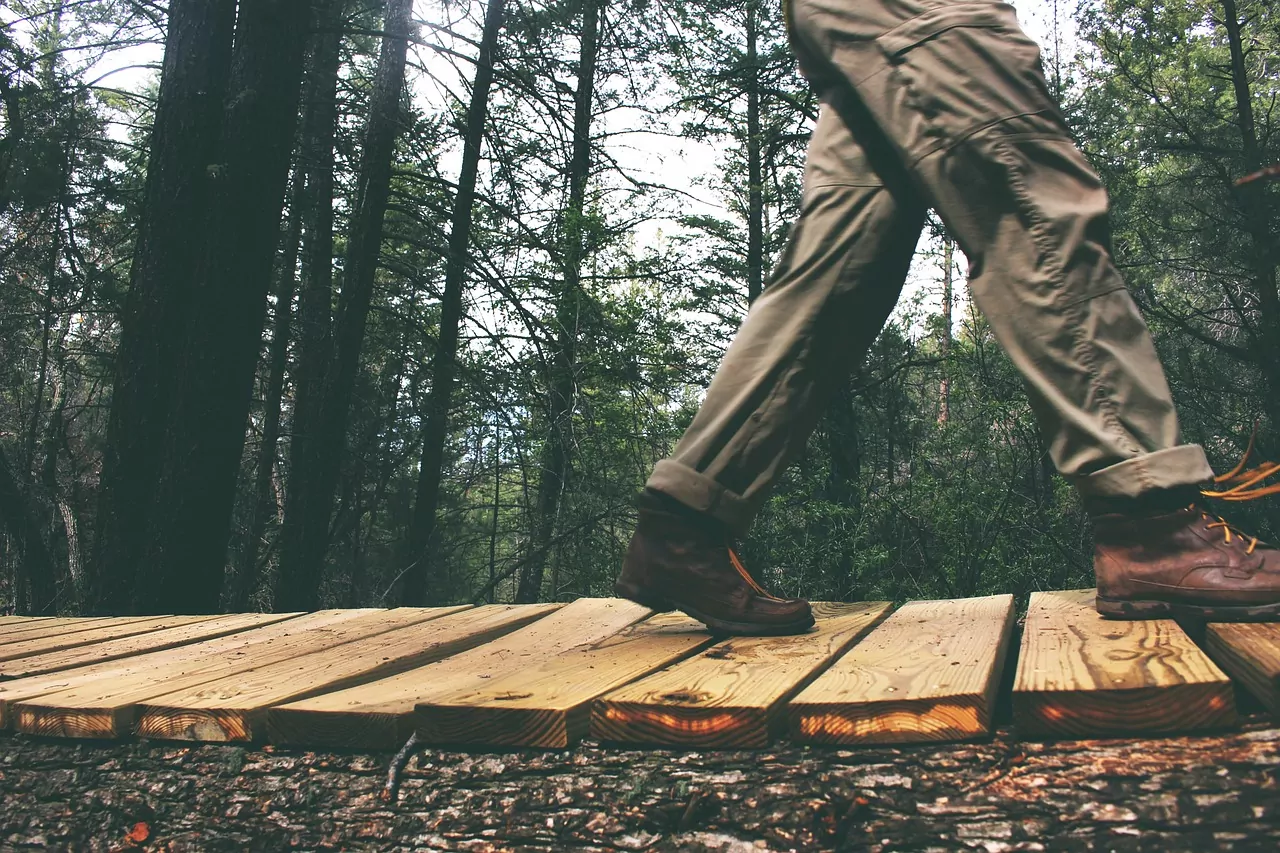 Prana KoEn Pant
MSRP: $95.00
MATERIAL: 81% nylon – 10% polyester – 9% elastane
VARIATIONS: 
PROS: Very lightweight – Incredibly comfortable – Casual and versatile design
CONS: Very lightweight material isn't as durable as other options
LOOKING CLOSER: We tested the Prana Koen hiking pants from Nepal to Norway and arrived at one very important conclusion. These pants are ridiculously comfortable. They're perfectly designed to be stretchy, lightweight, and fit perfectly so as to not hold you back on any of your outdoor adventures (or just a travel day). The main drawback to these pants, however, is that they're not as durable as some of the other options on our best hiking pants list, and we noticed them suffering terribly after we had to scooch down some rocks during a steep descent. Therefore, as lightweight trail pants for low-key hiking or adventuring, we wholeheartedly recommend the Koen. But if you already know you're extra hard on your hiking pants, maybe opt for something beefier.
View on REI.com
View on Backcountry.com
Black Diamond Stormline Stretch
MSRP: $119.00
MATERIAL: 88% nylon – 12% elastane
VARIATIONS:
PROS: Excellent waterproof pants that don't constrict movement – Effective rain barrier – Stretchy
CONS: Expensive – Runs warm
STRAIGHT TALK: Sometimes, hiking in the rain is sadly unavoidable. But thankfully, Black Diamond has come up with an extra pair of hiking rain pants that still manage to feel comfortable and stretchy so that they don't hold you back on the trail. Of course, the waterproof BD.dry laminate significantly reduces breathability from other non-waterproof options, so these pants do tend to get hot during intense hiking. Nevertheless, a flexible pair of rain pants with excellent range of motion is just what hikers need on those wet days, making the Stormline Stretch one of the best hiking pants for bad weather.
View At REI.COm
View on Backcountry.com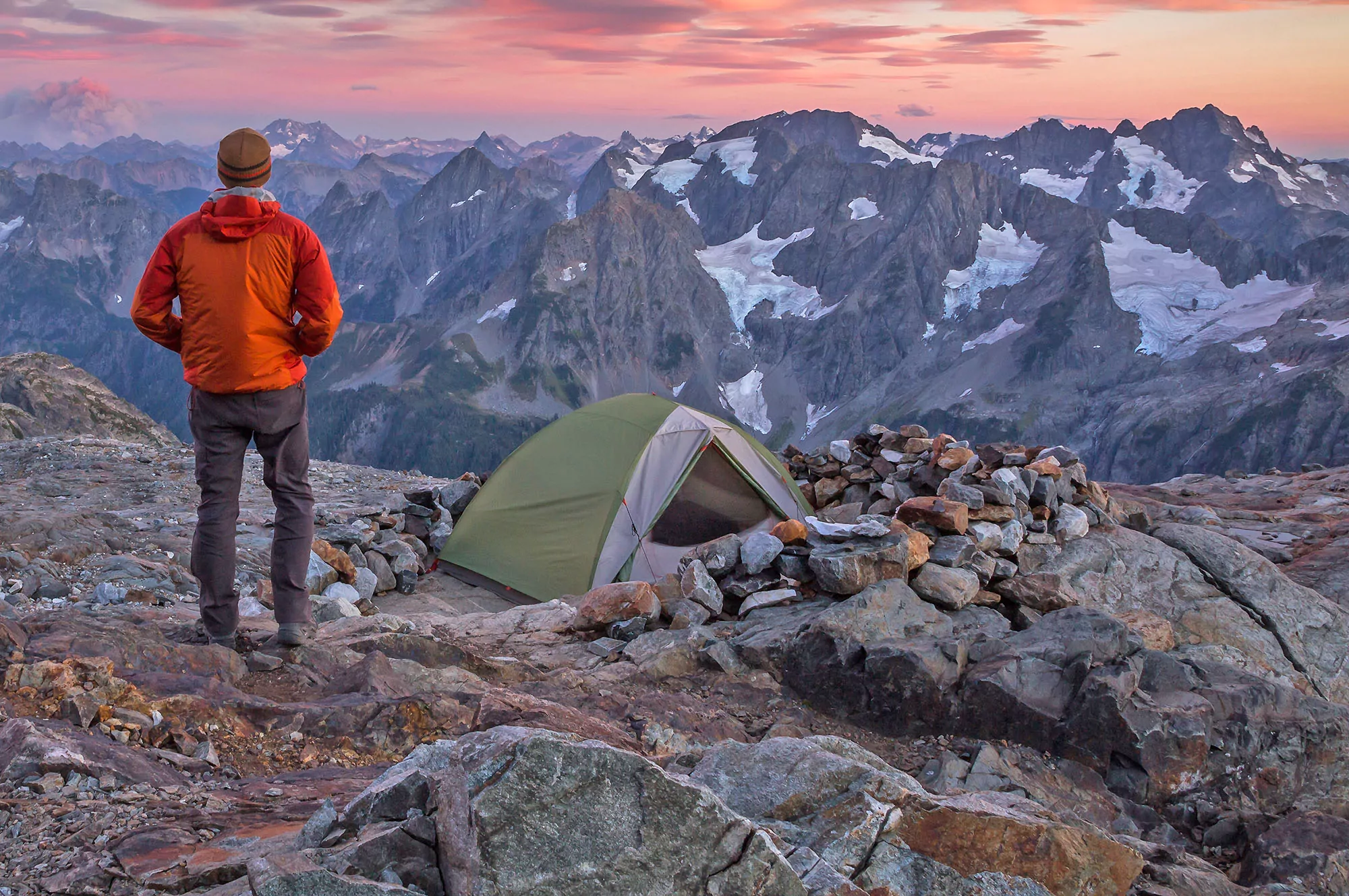 More Information About Hiking Pants
Weather Resistance
Most of the best hiking pants on the market will come with a standard DWR (Durable Water Repellent) coating to help add a little buffer against the rain. Now, this coating does not make the pants waterproof but rather helps the pants shed water without it soaking in. But given enough time in the rain, or anything more than a light rain, the water will eventually seep through. But nevertheless, the DWR coating is very handy for improving your pants' utility in the outdoors – so let's discuss how to protect it.
Regular washing will quickly begin to erode the DWR coating's ability to protect your pants. Now we're not suggesting that you never wash your pants (your hiking buddies will never forgive us)! Instead, consider a weather-proofing clothing treatment that you can apply to your pants (and other hiking clothing) regularly to help keep their DWR coatings effective. The Nikwax Spray Treatment is a tried and true favorite. However, head to your local gear store, and it's very likely they'll have a spray-on or wash-in treatment that will work wonders for keeping your new hiking pants sharp in the backcountry.
Why Trust Us?
Choosing the right outdoor gear and apparel can be difficult. But at Wildland Trekking, we live and work with hiking gear every single day. It's an integral part of what we do, and we understand better than anyone how important it is to have the right equipment. In addition to our vast knowledge of backpacking gear, we also offer:
Independence – our recommendations are not influenced by partnerships or sponsorships with outdoor gear and apparel manufacturers.
Experience – as one of America's top guide companies, we take 8,000-10,000 people on hiking and backpacking tours annually. Since our inception in 2005, we have guided more than 75,000 people into the wilderness.
Cutting Edge Knowledge – we regularly attend trade shows and pay close attention to the leading edge of new developments.
Up To Date Recommendations – we update our recommendations regularly as new products are developed and released.
Dedication to our Readers – we know that the gear we select as our top picks will end up in the field with our readers, and we take that responsibility very seriously. We view our readers as guests on our guided trips, just without the guides. We are committed to helping you be as well-outfitted and prepared as possible for your adventures.
*Disclosure: Some of the links above are affiliate links. At no cost to you, we earn a commission on any products purchased through these links. Any proceeds go to supporting our blog and operations. These affiliate links do not influence the products that we include in our gear round-ups. We only recommend products that we 100% support and that we have used in the field. 
More Gear Recommendations
Check out our Wildland Gear Guide for more recommendations about hiking, trekking, camping and outdoor gear. We are always adding new products to help our guests and readers make the best choices to outfit their adventures.