BASECAMP TOURS
Give us a call at 800-715-HIKE (4453) to learn more about any of our Basecamp hiking tours!
A Wildland Trekking Camping Tour is an incredible way to have an adventurous outdoor experience of world renowned national parks and wilderness destinations while hiking with only a light daypack and sleeping soundly in comfortable, vehicle-accessible camps. Led by expert hiking guides, we set up camp in established campgrounds (with showers) and embark on a series of unforgettable hikes! We provide all the gear, meals, transportation, permits, fees and reservations so you can focus 100% on hiking and and enjoying your national park camping vacation.
Your only "job" on these trips is absorbing and enjoying everything the national park, or parks, of your choice have to offer – their breathtaking views, challenging and fulfilling hikes, awe-inspiring natural and cultural history, wildlife, and unique natural wonders.
All Camping Hiking Tours Trips (

21

results)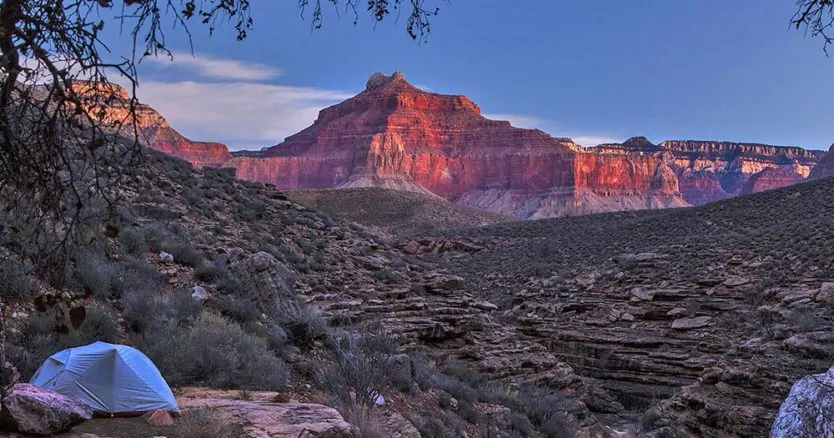 Backpacking Trips
Hike deep into the wilderness with everything you need in your backpack (provided by us). Experience breathtaking scenery, camp under the stars, enjoy fantastic backcountry cuisine prepared by your guide, watch for wildlife, learn about the fascinating natural and cultural history of the area you're in, and challenge yourself physically. Trips include nearly all the gear, meals, local transportation and a professional backpacking guide.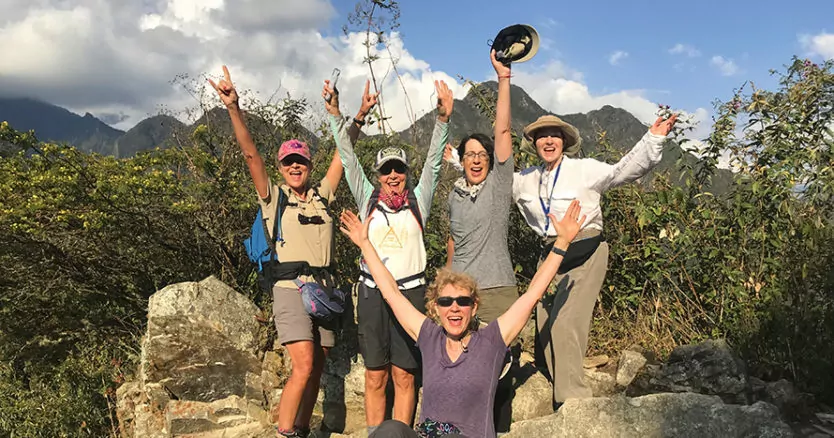 Stock/Porter Trips
Experience the adventurous backcountry of America's national parks and wilderness areas with the added joy of hiking with only a light day pack! Let porters, llamas or pack mules carry the gear so you can maximize your enjoyment while hiking and enjoy more elaborate backcountry meals! Trips include all camping gear, meals, a professional hiking guide, and porters, llamas or mules to carry the supplies.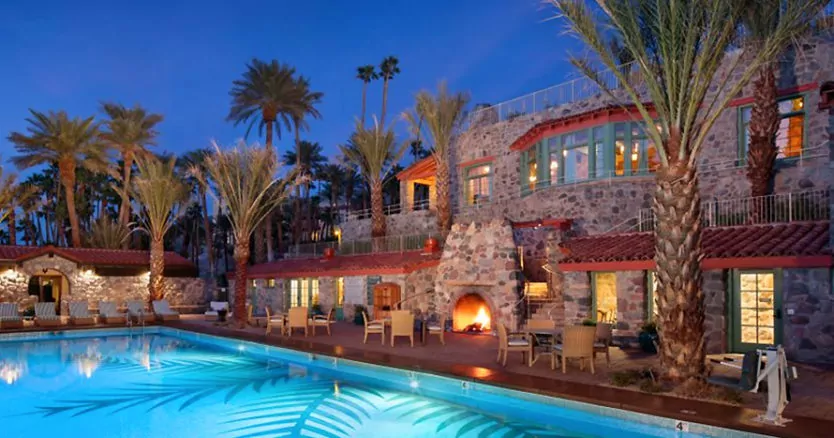 Inn-based Tours
Hike your national park(s) of choice in style! Join us for an unforgettable hiking vacation featuring a variety of adventurous forays into the wilderness each day with cozy lodging and charming restaurant meals each night. Learn about the amazing natural and cultural history of the area and challenge yourself on exceptional hikes. Trips include local transportation, lodging, meals, park entrance fees and a professional hiking guide.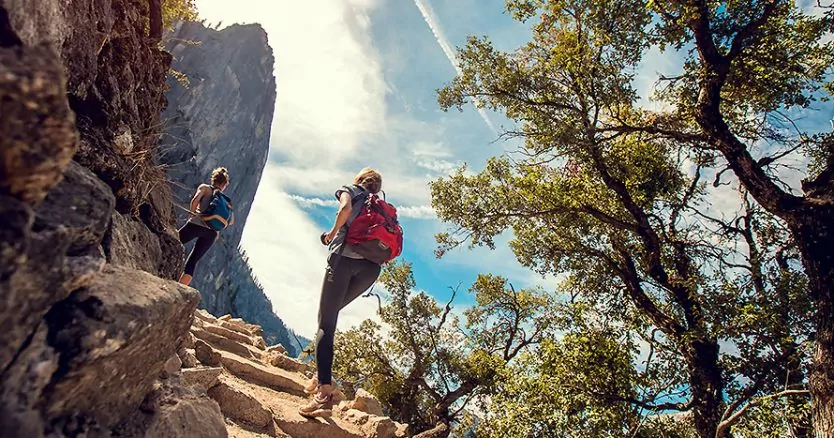 Day Hike Tours
Make the most of your day at the Grand Canyon, Yellowstone, Yosemite or Rocky Mountain National Park on a guided day hike! Learn about the amazing natural and cultural history of the area, enjoy the peace of mind that results from hiking with a local expert, let us take care of the gear and food, and hear amazing stories that have taken place in the Park. All hikes include use of a backpack, trekking poles and crampons (Grand Canyon in winter); snacks and lunch; and a professional hiking guide.
MORE ABOUT GUIDED CAMPING VACATIONS
WHAT'S INCLUDED ON A WILDLAND TREKKING Camping TOUR?
Our signature basecamp tours are all-inclusive camping vacation tours to premier national parks and wilderness destinations. We provide local transportation, camping gear, wonderful meals, permits and fees, safety equipment including extensive first-aid kits and emergency communication devices, expert guides and more! One differentiating inclusion on our camping vacations is the natural and cultural intepretation the guides provide that help bring the national park(s) to life in a way that's different from camping and hiking on your own.
WHY JOIN A WILDLAND Camping Trip?
There are many reasons our guests join our camping trips. Here are some common ones:
Many guests prefer hiking and camping with local, professional guides to increase the safety and enjoyment of their national park adventure.
Some guests are new to camping and don't own the gear, so joining a tour makes practical and financial sense.
For many of our guests, a specific camping and hiking vacation (such as Yellowstone, Yosemite, or Utah's national parks) has been something they've wanted to do for a long time, and they want to make the very most of it.
Some folks are most interested in the educational aspect of learning about the area they're hiking through, which is a huge perk of joining a professionally guided tour provided by a reputable company.
Some guests join our camping tours for the ease and convenience of letting us handle the logistics so they can focus 100% on enjoying the hiking and camping experience.
For most of our guests it's a combination of some or all of these points that they join our camping trips.
CHOOSING THE BEST NATIONAL PARK(S) FOR YOUR CAMPING VACATION
We offer basecamp tours in many mountain and canyon destinations in the USA, and internationally in Iceland. Mountain camping destinations include Yellowstone, Yosemite, Rocky Mountain National Park, and the Pacific Northwest (Olympic and Mount Rainier National Parks). Canyon destinations include Grand Canyon, Utah's amazing national parks (Zion, Bryce and Grand Staircase-Escalante National Monument), Sedona's Red Rock Country, Death Valley, and Joshua Tree. If you're looking for a summer trip, we recommend the mountain national parks and the Grand Canyon, where we camp at high elevation. If you're interested in a trip in the spring and fall, the best options are high desert destinations like Sedona and Utah. And winter trips are best in lower destinations like Joshua Tree and Death Valley. For more help choosing the right trip, feel free to call us 800-715-HIKE (4453)
When to Join a Camping Tour
One of the wonderful aspects of Wildland Trekking basecamp tours is that you can find an excellent option for any time of year. In the spring we have prime options in Utah, Arizona and California. In the summer months we offer amazing camping trips with incredible daily hiking adventures in Montana/Wyoming, Colorado, California, Washington, Utah, Arizona. In the fall you'll find the same shoulder season destinations that we have in the spring again in their peak seasons. And, finally, in the winter we have desert hiking and camping trips in California (Death Valley and Joshua Tree) and in Patagonia, Chile that help Wildland guests make the most of the winter months.
The bottom line is that if you want to get out and explore the world's amazing national parks and wild areas on foot, i.e. hiking and trekking, and would like an outdoor experience with some of the creature comforts of modern life (showers, cold drinks, cell service, great meals), then a Wildland Trekking basecamp tour is an excellent option year round. Deserts, canyons, mountains and seashores all have unique ecosystems that make year round, outdoor hiking vacations not just possible, but excellent!