Best Long Underwear for Hiking and Backpacking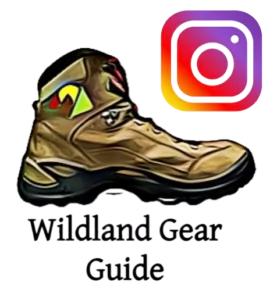 Don't forget to follow us on Instagram for the latest gear news!
Long underwear is one of the most important layers to get right on guided backpacking trips – particularly in the mountains any time of year or in the desert in the late fall, winter, or early spring. Otherwise known as the "base layer," long underwear provides multiple important functions, including wicking moisture away from your skin, providing the first layer of insulation, and serving as dry camp clothes or sleepwear. Below you'll find our top recommendations for the best long underwear for hiking and backpacking adventures. So let's take a look at the important characteristics of base layers and then review our top picks!
Remember, your baselayer is just the first step of a proper layering system. Take a look at our top mid layer recommendations along with our rain shell suggestions to make sure you have a bombproof system for your adventure.
QUICK LIST OF RECOMMENDATIONS
Honorable Mentions
KEY CONSIDERATIONS
Wicking Capability
One of the most important attributes of the best base layers is moisture-wicking – or moving moisture away from your skin. Wicking is a safety function that will help keep you warm and dry while hiking hard in the wilderness.
Merino wool will naturally wick moisture away from your skin, making it an excellent material for long underwear. Additionally, many manufacturers feature custom synthetic material blends optimized for maximum moisture-wicking, such as the Arc'teryx Torrent 190 material.
Quick Drying
Wicking and quick drying are closely related because the faster a material moves moisture away from the skin, the quicker it dries. However, some wicking materials dry slower or faster than others, so let's look at the differences.
When you're picking out the best long underwear for hiking, keep in mind that synthetic materials tend to dry faster than merino wool. However, wool redeems itself by still providing decent insulation even when it's slightly wet, bringing us to our next consideration.
Insulation
The best long underwear should provide insulation as well as next-to-skin wicking. Different products come in different thicknesses and varying fabrics, all of which affect their level of insulation. Additionally, you'll find that some options feature breathable mesh in high-heat areas, such as the underarms and behind the knees, to help control temperature and keep you comfortable when hiking.
Every product page will detail the base layer's best use. For example, if a pair of long underwear bottoms are best suited for frigid mid-winter adventures or cool spring camping trips.
Weight
As with all items and clothing on a hiking or backpacking trip, weight is an important consideration. The lighter your backpack is, the more comfortable your hiking will be and the less likely you will be to sustain an injury. However, balancing weight and warmth deserves thought and research to find the right clothing.
Pay special attention to a baselayer's overall weight along with any additional features such as pockets, zippers, and hoods, as every additional feature will often add weight and bulk.
Durability
We all want the best base layers to last. Therefore, durability is a crucial part of the selection process. In general, synthetic (or manufactured) materials tend to be the most durable and long-lasting, while merino wool is less durable. However, synthetics pay the price for their high rankings in this category in terms of feel and odor control, which we'll discuss next.
Feel
Base layers sit next to your skin, so it's no wonder that we want them to feel smooth and comfortable. In this category, merino wool tends to come out on top as the most comfortable-feeling long underwear fabric on the market. Silk is also very comfortable but lacks wool's other beneficial properties, such as natural odor protection.
Odor Retention
Long underwear is worn against your skin for long periods, sometimes days, without being cleaned. So for the sake of your own comfort – and your hiking friends' noses – the best materials will provide a barrier against unpleasant smells.
Remember, bad smells are the result of bacteria. So we want long underwear fabrics to discourage bacterial growth. In this regard, merino wool tends to be the gold standard as this material naturally fights bacteria, keeping your long underwear fresh for much longer than synthetic materials. However, clothing manufacturers have been developing effective odor barriers for synthetic garments, but these barriers tend to wear down over time with repeated washings.
Cost
As with most of our hiking gear, cost is an important consideration when picking out the best long underwear. We've included the best budget option in our list of recommendations, and you'll notice that each product includes the Manufacturer Suggested Retail Price (MSRP). Balance the price with the features you want, and you'll find the perfect match for your next hiking trip.
Smartwool Classic Thermal Merino Baselayer
Best Long Underwear for Hiking
SHIRT MSRP: $110.00
PANTS MSRP: $110.00
FABRIC: 100% Merino Wool
PROS: Comfortable feel – Excellent moisture-wicking – Great odor resistance – Excellent warmth
CONS: Expensive – Lower durability
LOOKING CLOSER: Merino wool is at the top of our list for best base layers for hiking, and no one has been doing Merino longer than Smartwool. These layers are 100% wool which we love because of the insulating and wicking qualities, as well as odor resistance. Merino is much smoother and softer than standard wool, making these layers feel great on the skin. They are also reasonably lightweight with a solid mid-range warmth rating. Smartwool also maintains high ethical standards for the treatment of the sheep used in their wool production. However, the Smartwool Classic Thermal Baselayer tops and bottoms have a higher price tag than other options and are less durable than synthetic long underwear.
View At REI.COM
View At Backcountry.COM
Patagonia Capilene Midweight Base Layer Top & Bottom
Runner Up: Best Long Underwear Combo
SHIRT MSRP: $79.00
PANTS MSRP: $79.00
FABRIC: Recycled Polyester
PROS: Lightweight – Comfortable feel – Excellent wicking – Quick drying – Durable – Environmentally ethical product
CONS: Poor odor protection
LOOKING CLOSER: Patagonia's Capilene line of long underwear is one of the USA's most popular brands and an excellent choice. In terms of performance, it excels in almost every area. It features excellent moisture-wicking and quick-drying capabilities while still maintaining great insulation and durability.  The price tag is also reasonable and noticeably less than Merino wool layers. But our single favorite aspect of Capilene base layers is that much of the polyester is derived from recycled plastic. The only downside is less odor control, which is common with synthetic base layers. Patagonia treats their fabric with an antimicrobial treatment that inhibits the growth of odor-causing bacteria, but its effectiveness may wain after several washings, and odor will inevitably become a negative factor.
View At REI.COM
View At Backcountry.COM
REI Co-op Lightweight Base Layer
Top Budget Long Underwear Combo
SHIRT MSRP: $39.95
PANTS MSRP: $39.95
FABRIC: 92% polyester/8% spandex
PROS: Lightweight – Comfortable feel – Inexpensive – Excellent wicking – Quick-drying
CONS: Poor odor protection – Low warmth
LOOKING CLOSER: REI's Lightweight Base Layer tops and bottoms are an excellent choice for the budget-minded hiker. These baselayers excel at wicking moisture away from your skin but come in for less than 50% of the cost of their Merino wool or similar name-brand synthetic counterparts. Made entirely of synthetic materials (polyester and spandex), they are lightweight with excellent quick-drying benefits and offer sun protection with a UPF rating of 50. However, these base layers aren't as warm as other options and are also susceptible to odor buildup. But if you're looking for a solid budget option that won't break the bank, this is undoubtedly the best long underwear for hiking that will still perform very well for multi-day trips.
View At REI.COM
Smartwool Merino 150 Base Layer T-Shirt
Best Lightweight, Short Sleeve Baselayer
SHIRT MSRP: $75.00
FABRIC: 87% merino wool/13% nylon
PROS: Lightweight – Comfortable feel – Great odor resistance – Excellent wicking – Versatile
CONS: Expensive – Lower Durability
LOOKING CLOSER: Some hikers and backpackers prefer a short sleeve base layer for versatility, 3-season use, comfort, and front-country use (like jogging). Smartwool's Merino 150 short-sleeved base layer top still provides all of the wicking and quick-drying properties of a long sleeve top but is more comfortable for warm-weather hiking. Merino wool is incredibly soft against the skin, and the thinner Merino 150 material solidifies this layer's lightweight comfort. As we mentioned above with Smartwool's Classic Thermal Base Layer, the main benefit of Merino wool is its resistance to odor-causing bacteria. This shirt is almost mysterious in its ability to not smell, which is a wonderful attribute on longer trips (especially if you're sharing a tent with someone else). So if you're looking for the comfort and odor-resistance of wool without getting too warm, the Smartwool 150 Short Sleeve is the best base layer for you.
Update: We recently took the Merino 150 T-Shirt on a 25-day hiking trip to Nepal, where it saw everything from desert to alpine, and it performed fantastically. Its quick-drying ability and moisture-wicking quality both shined during this test.
VIEW AT REI.COM
VIEW AT Backcountry.COM
Arc'teryx Rho Heavyweight base layer
Best Synthetic Long Underwear
TOP MSRP: $145.00
PANTS MSRP: $125.00
FABRIC: Polartec Power Stretch Pro 53% polyester/38% nylon/9% elastane
PROS: Very warm – Thigh pocket in bottoms – Versatile use – Very durable
CONS: Very expensive – Slightly less odor control – Few color options
LOOKING CLOSER: If you want a synthetic base layer with the comfort and softness of merino wool, then the Arc'teryx Rho Heavyweight is for you. Arc'teryx has done a phenomenal job developing a material that rivals wool in terms of plush insulation and coziness. In the heavyweight's case – as you may expect – Arc'teryx generously applied this plush insulation to make one of the warmest base layer sets on the market. From mountain ascents to frigid winter hikes, the Heavyweight does a fantastic job retaining heat and wicking moisture to keep you comfortable. Additionally, the material is blissfully stretchy, so it won't hold you back when you're working hard. But the tradeoff for all these benefits is a very hefty price tag and slightly less odor control than pure merino layers. However, if you know you'll have cold adventures in your future, then the Arc'teryx heavyweight may well be worth the investment for reliable comfort when the temperature drops.
View At REI.COM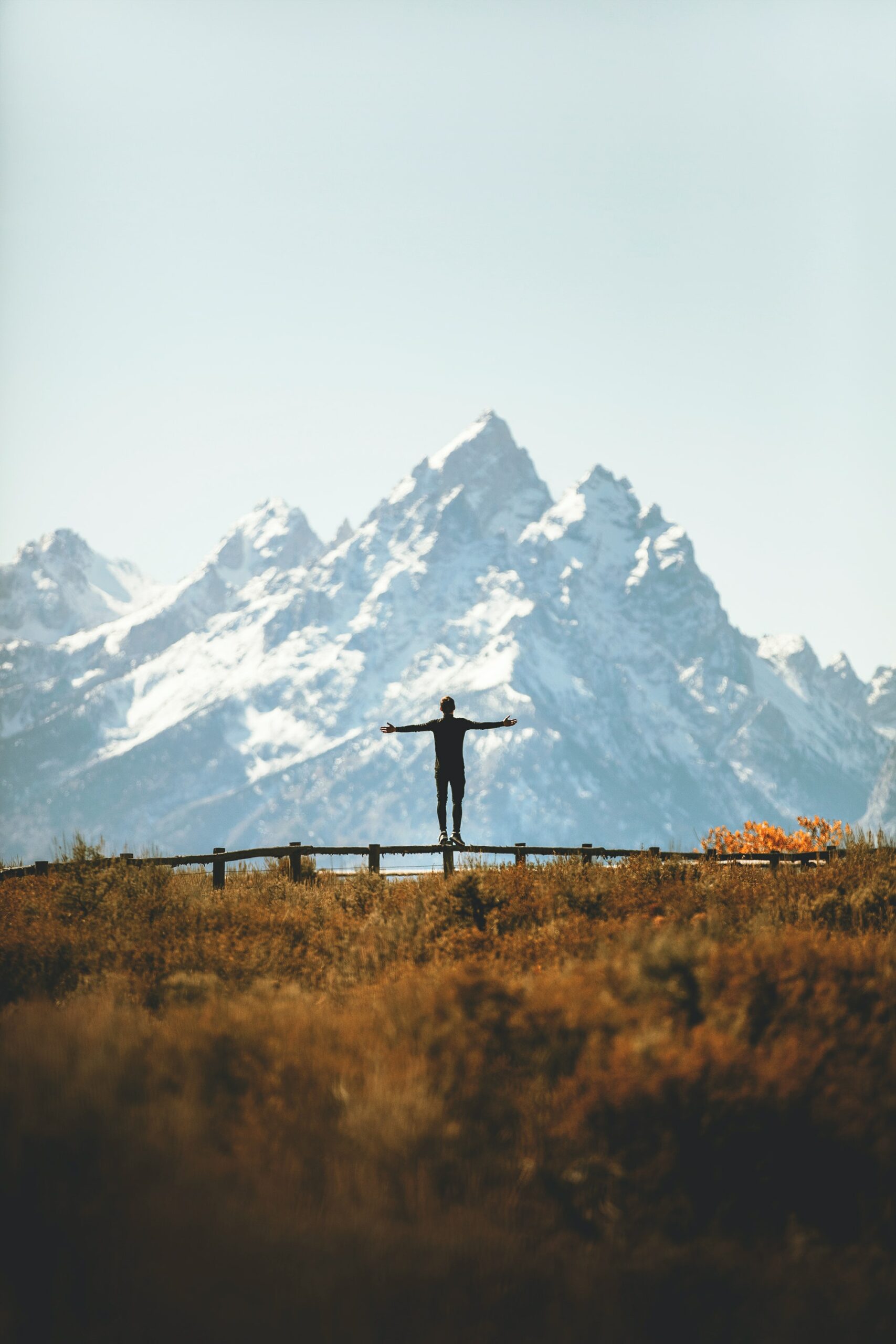 Outdoor Research Alpine Onset
MSRP: $89.00
FABRIC: 47% Merino Wool, 47% Recycled Polyester (Repreve), 6% Elastane Jersey
PROS: Good moisture wicking – Recycled polyester – Breathable – Durable
CONS: Not warm enough for extreme, mid-winter cold
LOOKING CLOSER: Outdoor Research offers an impressive and high-quality lineup of products, and their Alpine Onset base layers are no exception. The lightweight merino wool maintains excellent airflow and moisture-wicking capability, even when you're working hard. But for the relatively thin material, these base layers are still exceptionally durable for intense backcountry adventures. However, the lightweight approach does mean that the Alpine Onset isn't quite as warm as other base layers on the market, and is best deployed for 3-season trips. If you're heading out in mid-winter or to blustery alpine environs, then a heavier base layer is likely a better choice.
View At Outdoor Research
View At Backcountry.com
Icebreaker Oasis 200
MSRP: $105.00
FABRIC: 100% Merino Wool
PROS: Good all-round performance – Reliable
CONS: Expensive – Slightly heavy for the warmth
LOOKING CLOSER: The Oasis 200 base layer presents good performance in almost all categories without any major drawbacks. The warmth, thickness, and durability all sit squarely in the middle of the pack to make the Oasis 200 a solid choice for a wide range of outdoor adventure activities in cool to cold weather. The price, however, is noticeably higher than many other competitors, making this baselayer a significant investment in your backcountry comfort and warmth.
View At REI.Com
View At Backcountry.com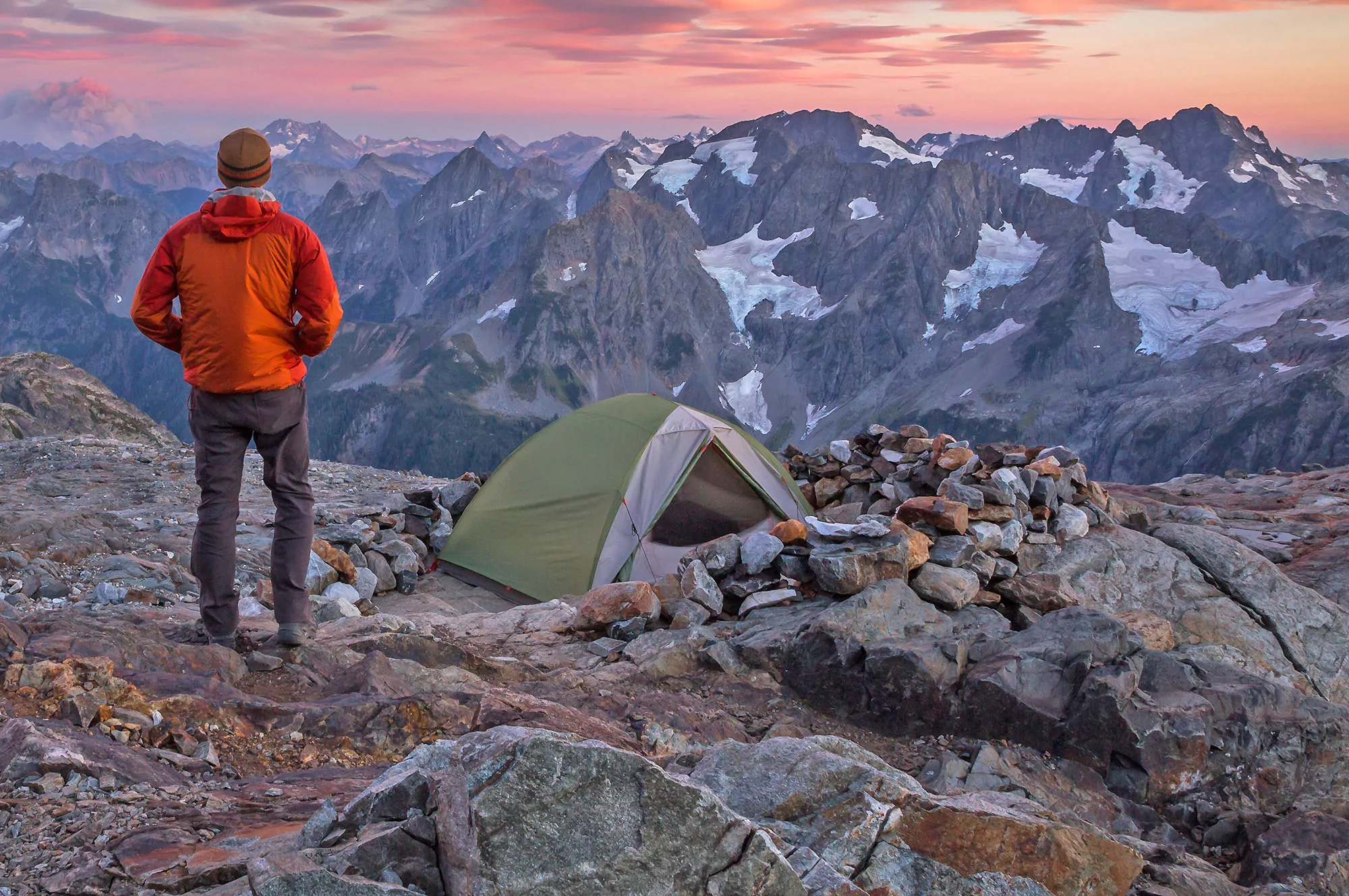 More Information About Base Layers
Why Your base Layer is Important
Your long underwear, or base layer, will often be next to your skin while hiking or camping, which makes this layer vitally important. The bottom line is that base layers are critical in cold (or potentially cold) conditions to keep your skin warm and dry. If the fabric next to your skin is wet, you will be susceptible to rapid cooling if the ambient temperature drops. If your skin is wet, wind alone can lower your body temperature in an amazingly short amount of time through evaporative cooling. Therefore, the best long underwear for hiking will dry quickly and keep you warm in any weather conditions.
Fabric Options for Long Underwear
Long underwear is available in various fabrics, including wool, silk, cotton, and synthetic blends of polyester, nylon, lycra, and spandex. Each of these fabrics has its benefits and drawbacks, which we expand upon below.
1. Merino Wool (Recommended)
Wool, a natural fiber, is the warmest fabric for long underwear and makes excellent base layers. It is moisture-wicking (i.e., moves moisture away from your skin), insulating, lightweight, and odor-resistant. Its biggest downsides are high cost and lower durability, and many manufacturers combine merino wool with synthetic fibers to negate these drawbacks.
2. Synthetic (Recommended)
There are many combinations of synthetic fabrics used in base layers. The most common materials are polyester, spandex, nylon, and lycra. The more spandex there is, the more stretchy the fabric will be. Conversely, higher lycra content leads to improved insulation. Synthetic long underwear is highly moisture-wicking (moves moisture away from the skin), quick-drying, insulating, and lightweight. It is also the most durable option. The main drawback of synthetic fabrics is poor odor protection, which can be a considerable downside for hiking.
3. Silk (not recommended)
Silk, a natural fiber, was one of the original fibers used by early European mountaineers in combination with wool and cotton layers. Ultimately, today it is not a good choice for strenuous hiking and backpacking compared to other options, but it can still be used for moderate outdoor activities. It is slightly wicking, not very durable, and has medium odor protection.
4. Cotton  (Avoid)
Often the most affordable options for long underwear are made from cotton or cotton-synthetic blends. We strongly advise against having any cotton in your base layer. Cotton absorbs moisture and dries slowly, making it a potentially very dangerous fabric to have next to your skin. The one caveat to our advice to avoid cotton is if you're hiking in the desert in hotter months, it can be a smart choice. But in those cases, you won't need long underwear, just a cotton t-shirt.
Why Trust Us?
Choosing the right outdoor gear and apparel can be difficult. But at Wildland Trekking, we live and work with hiking gear every single day. It's an integral part of what we do, and we understand better than anyone how important it is to have the right equipment. In addition to our vast knowledge of backpacking gear, we also offer:
Independence – our recommendations are not influenced by partnerships or sponsorships with outdoor gear and apparel manufacturers.
Experience – as one of America's top guide companies, we take 8,000-10,000 people on hiking and backpacking tours annually. Since our inception in 2005, we have guided more than 75,000 people into the wilderness.
Cutting Edge Knowledge – we regularly attend trade shows and pay close attention to the leading edge of new developments.
Up To Date Recommendations – we update our recommendations regularly as new products are developed and released.
Dedication to our Readers – we know that the gear we select as our top picks will end up in the field with our readers, and we take that responsibility very seriously. We view our readers as guests on our guided trips, just without the guides. We are committed to helping you be as well-outfitted and prepared as possible for your adventures.
*Disclosure: Some of the links above are affiliate links. At no cost to you, we earn a commission on any products purchased through these links. Any proceeds go to supporting our blog and operations. These affiliate links do not influence the products that we include in our gear round-ups. We only recommend products that we 100% support and that we have used in the field. 
MORE GEAR RECOMMENDATIONS
Check out our Wildland Gear Guide for more recommendations about hiking, trekking, camping and outdoor gear. We are always adding new products to help our guests and readers make the best choices to outfit their adventures.