ALPS HIKING TOURS
Towering peaks, ancient glaciers, alpine meadows and more combine to make our Alps hiking tours unforgettable!
The Alps are at once an adventurer's playground, a traveler's paradise, and a wonderland for eager hikers. Towering peaks, ancient glaciers, alpine meadows, pristine lakes and rivers, unique wildlife, charming towns, luxurious mountain lodging, and gourmet cafes combine to make our Alps hiking tours truly unforgettable!
Our Alps trips will take you to the best mountain treks in Italy, Switzerland, and France. They will take you high into Italy's limestone Dolomites and around the towering Mont Blanc mastiff. Enjoy the Alps' amazing mountain huts and quaint village inns, hotels and lodges.
Check out our Alps Treks below, and feel free to call us at 1-800-715-HIKE (4453) with questions or to start planning your trip today!
All Alps Guided Treks Trips (

5

results)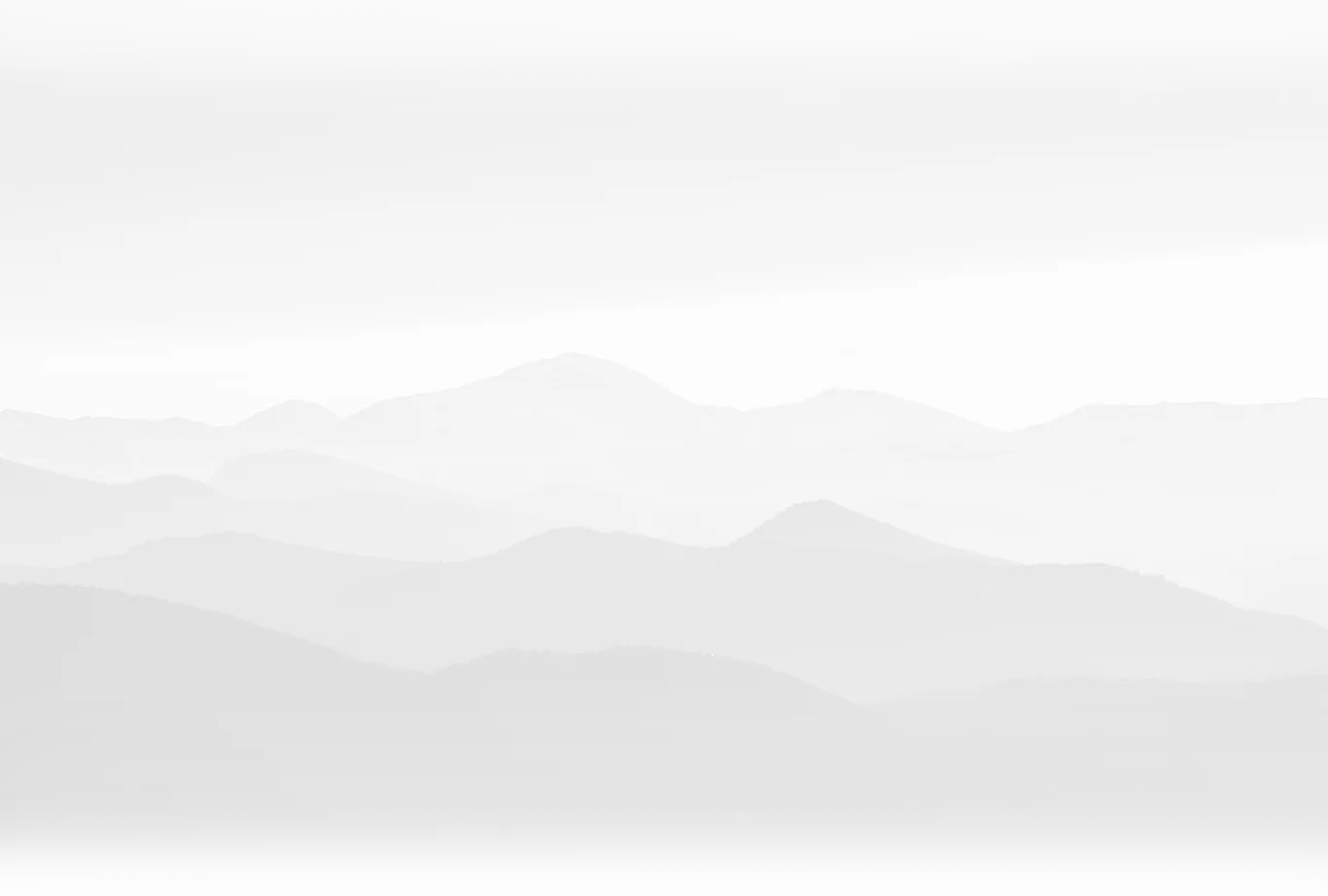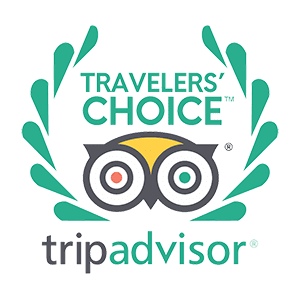 1. TOP RATED ADVENTURE TOURS
Wildland began offering trips in 2005 and quickly became one of the top-rated trekking companies in the world. Over the last decade and a half, we have accrued more than 4,000 5-star reviews online and earned #1 spots on multiple Trip Advisor pages. Beyond Trip Advisor, other review sites where Wildland has 5 stars include Trust Pilot, Google and Yelp.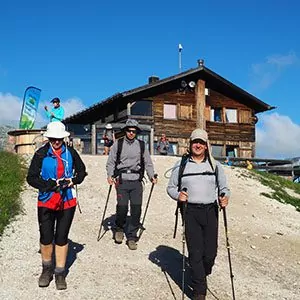 3. ALL-INCLUSIVE TRIPS
Another crucial factor in the quality of a hiking tour is what's included. A huge benefit of joining a guided trip is the ability to travel light and let other people handle all the complicated logistics. On Wildland trips your local transportation, gear, meals, reservations and permits, supports staff, emergency communication devices, first-aid kits, risk management systems and more are fully handled by us. You get to focus 100% on fun and hiking through the Alps' stunning landscapes!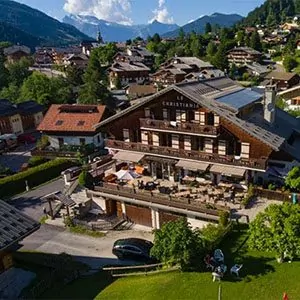 5. HAND-PICKED ACCOMMODATIONS & RESTAURANTS
The Alps are renowned for their amazing hotels and incredible cuisine. On Wildland trips the lodging and restaurants we visit are carefully selected for their location, character and exceptional quality. We strive to take guests on unforgettable trekking journeys through the Alps, and the lodging and food are major components of these once-in-a-lifetime trips!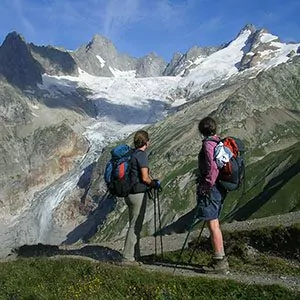 2. ALWAYS SMALL GROUP TRIPS
Many adventure tour companies try to book up to 18 or 24 guests per trip. At Wildland we cap our trips at 12 guests, and many trips run at 6-10 guests. This intimate group size allows participants the ability to truly interact with the trip leaders and each other in meaningful, memorable ways. It also allows things like hiking pace and dietary preferences to be much more customized to each person. Bottom line, smaller groups equal higher quality experiences.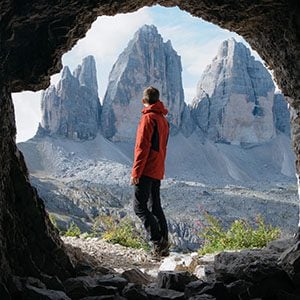 4. LOCAL, EXPERT WILDLAND GUIDES
Ultimately the Wildland product consists of three main elements: the setting, the logistics (food, gear, transportation…etc.) and the guide(s). Of these three components, we believe the guides are the most important in terms of guest experience. That's because the other two can change and how the guide handles it determines the outcome. We bring local guides who know the Alps inside and out onto our team, and we train them to meet the high Wildland standards. This combination gives guests the best of both worlds: local guides and a top-tier guided experience.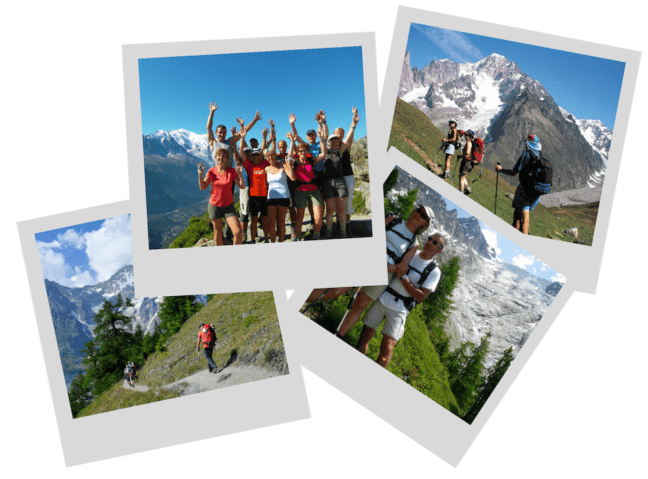 "I cannot think of a single thing that could improve my Mont Blanc experience. The area is breathtaking, accommodation outstanding (especially liked the Courmayer inn and owners), guides were exceptional. Thank you Wildland, will be a return guest!"
– Leta Babb
MORE ABOUT ALPS TREKKING TOURS
WHY AN ALPS HIKING VACATION?
The Swiss Alps, Italian Alps, and French Alps together comprise one of the world's most beautiful and adventure-rich mountain regions. With soaring, glaciated peaks; lush alpine valleys; unique wildlife; and stunning panoramas, the Alps offer a wealth of trekking opportunities. But that's only the beginning. The Swiss Alps, Italian Alps, and French Alps also offer wonderful backcountry huts, charming mountain hamlets, amazing European cuisine, and fascinating history. The Alps truly offer trekking and traveling experiences that are unique and difficult to match anywhere else!
SHOULD I HIKE THE ALPS WITH A GUIDE?
Many people hike the Alps with a trekking guide, and many do it on their own. The advantages of going with an Alps trekking company are many. At Wildland, we take care of all logistics including permits, accommodations, transportation, meals, gear, and more. Additionally, hiking the Alps does contain inherent risk, and going with a guide company adds an increased level of safety. The mountains are high with potential for extreme weather year round, and they are home to mandatory river crossings, snowfields, and glaciers. Additionally, the distances and elevations required between mountain villages is often significant, and so the hiking can be demanding and remote. Our guides also offer expert interpretation of the natural and cultural history of the region, which is a highlight for many guests.
MAKE THE MOST OF AN ALPS HIKING HOLIDAY
If you join an Alps hiking tour, we recommend adding time on the front and back to make the most of your holiday. The Swiss Alps, French Alps, and Italian Alps, are of course surrounded by amazing natural and cultural travel destinations. We heartily recommend adding a visit to the French or Italian Rivieras, where coastal towns offer history, beauty, and culinary delights. Or adding a visit to Europe's wine country is a worthwhile addition – Italy's famous Tuscany region or France's Bordeaux region are both fantastic. Finally, some of Europe's big cities offer tremendous history, architecture and, again, amazing cuisine: Rome, Milan, and Paris are of course some of the best cities to add to your visit.
The Mt. Rainier Inn trip with Wildland was perfect. The Inn was comfortable; the guide was an expert in his field; the pacing was just right to accommodate all those on the trip; the scenery was ideal. If you can go please do.