Best Hiking Shorts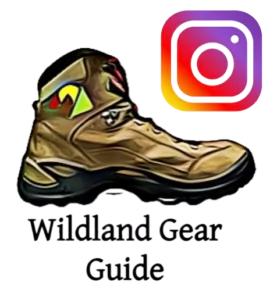 Don't forget to follow us on Instagram for the latest gear news!
Your hiking shorts are a crucial piece of gear to staying comfortable on your next adventure. From keeping cool as you work hard during that tough ascent to providing essential ventilation on those hot days, the best hiking shorts will be comfortable, durable, and seamlessly move with you through every step, scramble, and potential end-of-day swim that your adventure entails. In fact, nearly all Wildland hiking vacations include a good pair of shorts on the packing list for all these reasons, no matter if you're heading out to the desert on our Utah hiking tours or conquering mountains on our Olympic National Park hiking tours.
But how are you supposed to find the best hiking shorts for your adventure? Not to fret! We've done all the research and testing for you already. Simply read on for our top hiking shorts recommendations, along with buying advice as you begin to expand your hiking wardrobe.
If you're more interested in full-length hiking pants, take a look at our roundup of the best hiking pants on the market.
QUICK LIST OF RECOMMENDATIONS
Honorable Mentions
KEY CONSIDERATIONS for the best hiking Shorts
Material and Thickness
As with most hiking legwear, the primary materials we'll see in the best hiking shorts are synthetic nylon and/or polyester. These materials offer a good balance of durability, quick drying, and moisture-wicking capability. We'll see some shorts that opt for a thicker design with a tough, burly feel that is designed to take a beating on the trail – this option tends to be heavier and feel a little more "stiff" than other options, but they're very durable and tend to include a plethora of pockets.
Meanwhile, thinner hiking short options will feel more flowy and often include a smattering of elastane or spandex thrown in for a little stretch. We've found the extra stretch to be very helpful on the trail to not limit your range of motion and allow you to scramble with ease when the need arises. Additionally, hiking shorts with thinner material are more quick drying, making them ideal if you get caught in a surprise rain shower or decide on an impromptu river or lake swim.
Warmth/Climate
Hiking shorts are fantastic for the trail during warm or hot days as they keep you cool and comfortable even when working hard. However, it's important to think about your legwear for cooler days or in the evenings when the temperatures start to drop. It's for these reasons that we don't recommend your hiking shorts to be your only legwear for your hiking trip.
In addition to your shorts, consider bringing along long underwear/wool bottoms to stay nice and warm while sleeping (especially in the backcountry), or a pair of full-length hiking pants that you can throw on if the temperature drops.
Fit
The industry has been moving away from the bulky and baggy cargo style of hiking shorts and has instead been focusing on a more athletic fit with gussets and elastic materials to ensure top performance and range of motion. Within this criteria, however, we'll still see some variation in fit and style, and we highly recommend trying on a few pairs to get a feel for the type of shorts that will work best for you.
The most variation in the type of fit for hiking shorts can often be found in the waist. Here, we see everything from a simple elastic band (like running shorts), to a string cinch, to a built-in belt. Think about your preference in this category and try on every type if you're unsure of what you want.
Inseam Length
The best hiking shorts come with a range of inseam options – where the inseam refers to the length of the seam that runs from the crotch to the bottom of the leg. In other words, the inseam is the length of the shorts. In this category, we often see options from 12 inches. (which sit at about knee-length) and working upward to 10, 7, and 5 inches that incrementally sit higher and higher on the thigh.
Everyone has their own preference for inseam, so once again, try on a few options to get a feel for what works for you if you're unsure of what length to opt for. Additionally, it's worth remembering that longer inseams tend to provide more protection from the sun, bugs, and branches/rocks, while shorter inseams allow for improved freedom of movement and ventilation.
Pockets
Some hikers love a lot of pockets to store snacks, maps, and other items in, while others prefer to move light and fast with minimal pockets. Luckily, the outdoor industry caters to both tastes, and you'll see plenty of options with cavernous pockets and others with a much more streamlined approach. The main differentiator that we'll see is shorts that include large thigh pockets and those that don't. Additionally, back pockets can range from two to just one or none for the more lightweight options.
So think about how you like to hike and if you like to have a lot of items accessible, and decide on what type of hiking shorts will work best for you.
UPF Ratings
We'll occasionally see hiking shorts with their own UPF protection – which measures the material's ability to block UV sun rays. Having UPF-resistant shorts increases their longevity since the material will resist sun damage and also protect your leg from harmful sun rays.
However, the sun protection offered by hiking shorts only runs as far as its coverage. This means that your lower legs are still exposed to the sun, and you'll need to consider applying sunscreen to this area if your shorts have a good UPF rating.
Price
The best hiking shorts will typically range from about $40 to $100, depending on features and brand. Therefore, there's plenty of opportunity to opt for a more budget-friendly pair of hiking shorts that will still perform well in the backcountry if you're concerned about cost. Conversely, if you know you'll use your hiking shorts often and also know exactly what you need, then it may be worth spending a little extra to get the precise pair of hiking shorts that you want.
Outdoor Research Ferrosi
Best Hiking Shorts Overall
MSRP: $85.00
MATERIAL: 86% 90-denier ripstop nylon – 14% spandex
WAIST: Women's 5″ and Men's 7″ include built-in belt – Other models are standard button w/ belt loops
VARIATIONS: 
PROS: Light and stretchy design – Excellent range of motion – Durable – Built-in belt on some models
CONS: Pricey – Less pocket storage space than other options
LOOKING CLOSER: The Ferrosi shorts from Outdoor Research embody several of our most valued features as we look for the best hiking shorts on the market. Most importantly, they include a generous amount of spandex to provide an ultra-comfortable and flexible feel that won't hold you back on the trail yet manage to stay remarkably durable and hardwearing at the same time. What's more, the belt-in belt on some of the models is reliable and low profile, eliminating the need for bringing a more bulky belt of your own. We're also particularly fond of the fact that the Ferrosi is available in a number of inseam lengths with both men's and women's specific models. These shorts boast a streamlined and casual fit that makes them well-suited for around town in addition to tough backcountry adventures, and if you're willing to pay a premium-level price, these shorts are likely to be a fantastic addition to your hiking wardrobe.
View on REI.com
7″ Inseam – MEN'S10″ Inseam – Men's
5″ Inseam – Women's7″ Inseam – Women's
View on Backcountry.com
7″ Inseam – MEN'S10″ Inseam – Men's
Patagonia Baggies
Best Quick Drying Hiking SHorts For Water Activities  
MSRP: $65.00
MATERIAL: Recycled nylon faille
WAIST: Elastic band plus internal drawcord
VARIATIONS:
PROS: Loose, relaxed fit for good range of motion – Very quick drying – Made from 100% recycled fishing nets – Mesh-lined pockets for good drainage – Fun color options
CONS: Baggy fit may not be for everyone – No thigh pockets
LOOKING CLOSER: The Patagonia Baggies are a reliable and versatile short option that will perform well for any number of outdoor activities (not just hiking). Most notably, the 100% nylon design is very quick drying, making these shorts ideal if you plan on hiking in wet conditions or if you're hiking near water and anticipate plenty of refreshing swims. Indeed, the Baggies are designed with swimming in mind and include mesh pocket liners for easy drainage and faster drying. Since they're 100% nylon, the Baggies don't have any inherent stretchiness; instead, these shorts have a relaxed and – as the name implies – baggy fit that allows for plenty of leg movement without feeling constricting. Some hikers may find this loose fit somewhat off-putting, however, so it's worth being aware of before purchasing. But the Patagonia Baggies' versatile and durable build, combined with plenty of fun color options and the fact that they're crafted from recycled fishing nets, makes them some of the best hiking shorts in our book.
View on REI.com
5″ Inseam – MEN'S7″ Inseam – Men's
5″ Inseam – Women's2.5″ Inseam – Women's
View on Backcountry.com
5″ Inseam – MEN'S7″ Inseam – Men's
Kuhl Renegade
Best Hiking Shorts for Pockets and Storage
MSRP: $79.00
MATERIAL: 95% nylon – 5% spandex
WAIST: Snap and Fly (no belt)
VARIATIONS:
PROS: Tons of storage and pockets – Very durable – High quality – UPF 50 rating
CONS: Busy design with so many pockets may not be for everyone – No women's version
LOOKING CLOSER: When hikers want a plethora of storage options for their phone, map, snacks, camera, and any other items, they need plenty of pockets, and the Kuhl Renegade delivers. These shorts feature a whopping eight pockets with plenty of storage for everything but the kitchen sink. Kuhl has also opted for a comfortable spandex-nylon blend that preserves a good amount of stretchiness while maintaining a noticeably burly and durable build. These shorts are truly built for tough outdoor adventures, and we greatly appreciate that Kuhl was able to accomplish all these features yet still present the Renegade shorts with an athletic and streamlined cut as opposed to a more baggy cargo short approach that we'd expect with so many pockets. That said, some hikers may find all these pockets distracting or gratuitous. So overall, the Renegades are definitely the best hiking shorts on the market for folks looking for ample storage on the trail.
View at REI.COM
8″ Inseam – MEN'S10″ Inseam – Men's
View At Backcountry.com
REI Sahara Shorts
Best Classic Cargo Shorts
MSRP: $59.95
MATERIAL: 96% recycled nylon – 4% spandex
WAIST: Button closure
VARIATIONS:
PROS: Excellent storage – Durable build – Decent price
CONS: Baggy fit may not be for everyone
LOOKING CLOSER: If you're a fan of the classic cargo short style, then the REI Sahara hiking shorts may be for you. The cavernous thigh pockets provide plenty of room to stash anything you may need, and the baggy fit helps provide a decent amount of ventilation on those warmer hikes. Of course, the baggy fit isn't for everyone, and folks who want a more athletic cut may be more interested in our other recommendations. But if cargo shorts are for you, then the recycled material, accessible price, and solid build of the REI Sahara make them some of the best hiking shorts out there.
View on REI.com
REI Sahara Convertible
Best Convertable Hiking Shorts
PROS: Versatile zip-off pant legs – Good price – Durable
CONS: Zip-off design is an acquired taste
LOOKING CLOSER: While less popular these days, convertible hiking pants still provide extreme versatility on the trail. Being able to quickly transition from pants to shorts and back again can be very helpful for staying comfortable during changing temperatures or different types of hiking. The REI Sahara convertibles offer this excellent versatility at an approachable price point with causal, loose-fitting pants for cooler weather and classic cargo shorts for warmer conditions. Now, we know that some hikers may scoff at the idea of zip-offs these days, but the convenience is truly fantastic on the trail – as we learned during our testing among the Nicaraguan volcanos.
View on REI.com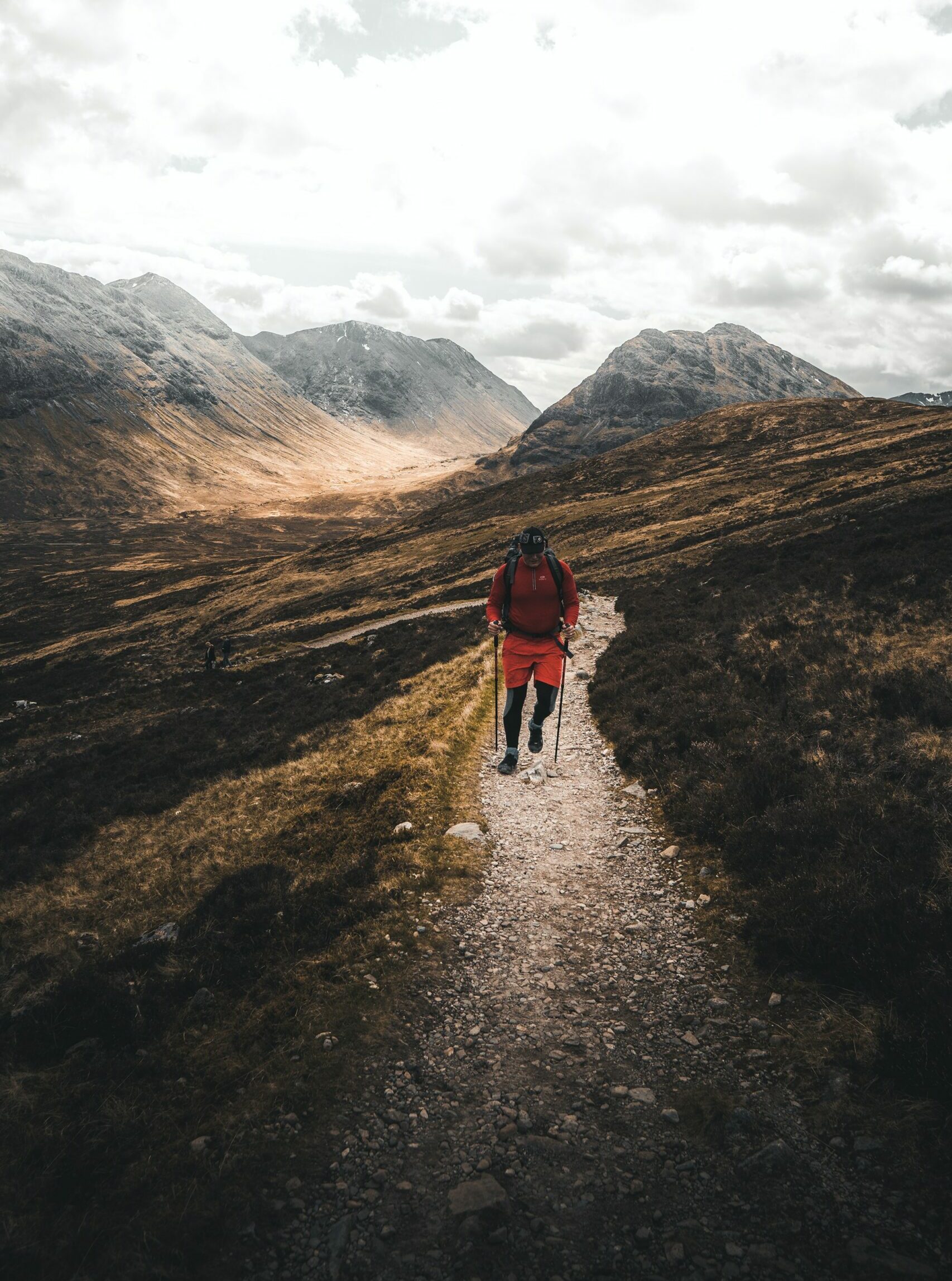 Prana Stretch Zion II
MSRP: $75.00
MATERIAL: 95% recycled nylon – 5% elastane
WAIST: Built-In Belt
VARIATIONS: 
PROS: Integrated belt – Thick, sturdy design – Nice features
CONS: No women's options – Cargo pocket design may feel clunky to some
LOOKING CLOSER: The Stretch Zion II shorts offer a thicker and more burly approach than other options on our list. The recycled nylon and elastane blend includes good stretch for movement but also feels bombproof with its thick design that is sure to hold up on the trail. But despite the extra material, these shorts still feel comfortable and breathable, while the built-in belt cinches its place among the best hiking shorts. Be aware that Prana adopted a unique dual-access cargo pocket design here, and this approach may be convenient for some and a nuisance for others, so keep that feature in mind.
View on REI.com
8″ Inseam – MEN'S10″ Inseam – Men's12″ Inseam – Men's
View on Backcountry.com
The North Face Wander
MSRP: $50.00
MATERIAL: 86% recycled polyester – 14% elastane
WAIST: Elastic waistband w/ drawcord
VARIATIONS:
PROS: Simple design – Comfortable waistband – Good price
CONS: Minimal pockets – Material isn't as soft as other options
STRAIGHT TALK: Walking the line between lightweight running shorts and hiking shorts is the Wander from The North Face. The streamlined design has only two hip pockets, which may be a benefit for folks looking for a simple/no-fuss approach to their hiking shorts. The elastic waistband is also very comfortable, while the generous elastane in the material allows these shorts to feel very stretchy and comfortable. The comparatively low price is also a noticeable pro.
View At REI.COm
7″ Inseam – MEN'S3″ Inseam – Women's
View on Backcountry.com
Patagonia Quandary
MSRP: $69.00
MATERIAL: 95% Nylon – 5% Spandex
WAIST: Metal button w/ zip fly
VARIATIONS:
PROS: Comfortable – Gusseted crotch for improved movement – Casual design
CONS: Fewer inseam length options – Lacks the "premium" feel of other options
STRAIGHT TALK: We like almost everything about the Quandary shorts from Patagonia. They're very comfortable and have a superb range of motion thanks to the 5% spandex and gusseted crotch. The pocket design is also spacious without being overwhelming, which also helps the Quandary Shorts' overall casual look (making them great for travel or around town). Our only complaint is that we wish these shorts came in more inseam length to provide a greater range of options.
View At Patagonia
8″ Inseam – MEN'S10″ Inseam – Men's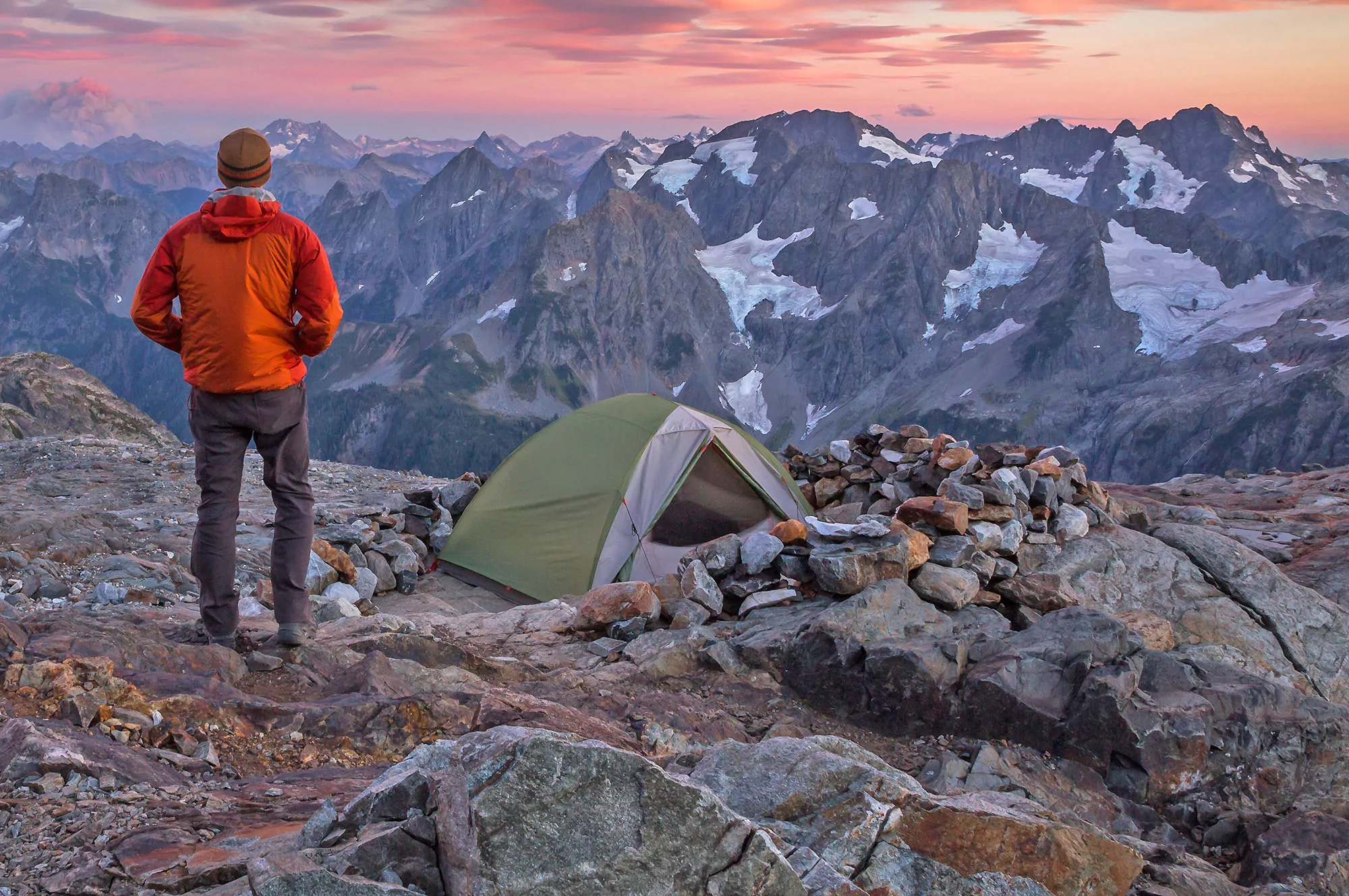 More Information About Hiking Shorts
What About Running Shorts? 
Many folks on the trail prefer the minimalist approach of running shorts for their hiking adventure, but what are the pros and cons of this choice?
Well, running shorts – by necessity – are extremely lightweight and breathable. Therefore, they're an excellent choice for staying cool and working hard during tough hikes. What's more, thanks to their lightweight design, running shorts also tend to dry very quickly. In fact, many hikers opt for lightweight running shorts for hiking in the rain instead of putting on rain pants since it eliminates overheating in those heavy pants since the shorts dry so quickly after the rain has stopped.
For downsides, we have two that are worth noting. First, running shorts have very limited pocket space. So folks who like to have items or snacks within reach during a hike may find running shorts lacking in this regard. Second, their extremely lightweight design lessens running shorts' durability. This makes them susceptible to tears and abrasions – especially when scrambling over rough rocks.
So with these points in mind, it's clear that running shorts can certainly be a solid choice for hiking in some circumstances. Therefore, think about the adventures you have ahead, along with your personal preferences, to see if they may be a good fit for you.
Why Trust Us?
Choosing the right outdoor gear and apparel can be difficult. But at Wildland Trekking, we live and work with hiking gear every single day. It's an integral part of what we do, and we understand better than anyone how important it is to have the right equipment. In addition to our vast knowledge of backpacking gear, we also offer:
Independence – our recommendations are not influenced by partnerships or sponsorships with outdoor gear and apparel manufacturers.
Experience – as one of America's top guide companies, we take 8,000-10,000 people on hiking and backpacking tours annually. Since our inception in 2005, we have guided more than 75,000 people into the wilderness.
Cutting Edge Knowledge – we regularly attend trade shows and pay close attention to the leading edge of new developments.
Up To Date Recommendations – we update our recommendations regularly as new products are developed and released.
Dedication to our Readers – we know that the gear we select as our top picks will end up in the field with our readers, and we take that responsibility very seriously. We view our readers as guests on our guided trips, just without the guides. We are committed to helping you be as well-outfitted and prepared as possible for your adventures.
*Disclosure: Some of the links above are affiliate links. At no cost to you, we earn a commission on any products purchased through these links. Any proceeds go to supporting our blog and operations. These affiliate links do not influence the products that we include in our gear round-ups. We only recommend products that we 100% support and that we have used in the field. 
More Gear Recommendations
Check out our Wildland Gear Guide for more recommendations about hiking, trekking, camping and outdoor gear. We are always adding new products to help our guests and readers make the best choices to outfit their adventures.