Why to Hike with a Guide
Explore the reasons people hire guides and see if they apply to you!
Every year hundreds of thousands of people across the globe join guided hiking and backpacking trips. Ultimately of course, whether to tackle a trip on your own or join a guided tour is a very personal choice. On this page we explore the benefits of a guided trip, and provide you with things we've learned over the last 17+ years to inform your decision. Peace of Mind with Trained Professionals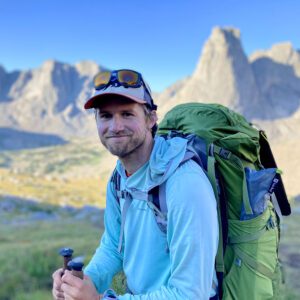 Hiking with professional trekking or wilderness guides helps to maximize the safety, minimize the risk and enhance the enjoyment of your hiking adventure.
Joining a guided tour will increase the safety, and decrease the risk, of your adventure. Many of our trips are in areas with inherent, objective dangers like desert heat, sudden mountain weather changes, lightning, flash floods, elevation sickness, river crossings, grizzly bears, snow fields, off-trail route finding and more. Many guests appreciate the extra margin of safety our guides provide, but it doesn't stop there. Increased enjoyment is another significant benefit, and is the result of many factors on guided trips. Those factors include less stress, more convenience, the trust required to push yourself to greater fulfillment, better food and the ability to relax while the guide does most of the work (particularly on camping based tours.)
relax on all-inclusive adventures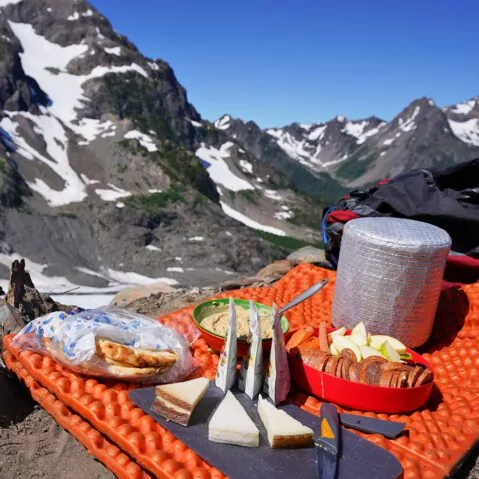 By going with a tour company that is all-inclusive, you can relax and trust that everything is taken care of for you.
We can't speak for all hiking companies, but at Wildland everything you'll need for your trip (other than personal items) is included in the trip cost. Personal items (that guests provide) include clothing, footwear, rain gear and a couple small gear items (like a headlamp and water bottles.) What is included? All your meals from breakfast the first day through lunch the last day, fees and permits, local transportation, lodging on inn-based tours, backpacks, trekking poles, tents, sleeping bags, sleeping pads, first-aid equipment, emergency communication devices, wildlife safety gear, season specific gear and more.
Maximize your time on Premier Itineraries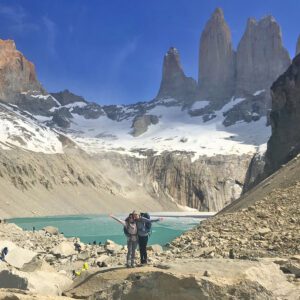 The number of options that travelers are presented with can be overwhelming. By going with a premier trekking company, you can cut through the noise and quickly find the best trips, either classics or lesser known gems.
Wildland's guided trips are focused on world-class itineraries, so by going with us you are maximizing your time by focusing on the best possible trips. With destinations like Patagonia, Iceland, Peru, the Grand Canyon, Yosemite, Yellowstone, Zion, Bryce, Mount Rainier, Olympic National Park, the Great Smoky Mountains and many more, we are dedicated to providing the most premier trekking options in the world.
Enjoy exceptional CONVENIENCE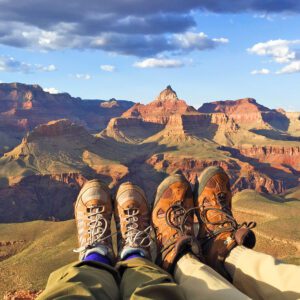 Let us handle the cumbersome details before, during and after the trip so you can focus on what's most important: enjoying your experience.
At Wildland we take care of route planning, permits, reservations, local transportation, gear, menu planning, food buying, cooking, cleaning, first-aid and much more. This level of service gives you the space to focus on the remaining details like booking flights, making hotel reservations and generally tending to the details of your life and work. During the trip, it also gives you time to soak up your experience vs. tending to the daily chores that the guide is there to handle.
Deepen your Experience with fascinating knowledge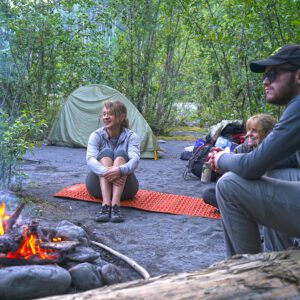 Local guides provide interpretation (historical, cultural, geological and ecological) that deepens your understanding of the area as you hike through it, vastly increasing your sense of place and – for many guests – level of enjoyment.
Our mission is to enrich people's lives by facilitating connections with wild, beautiful places. A meaningful part of that connection for many guests is learning about the area. That's not to say our guides provide academic lectures on trips! They are trained to sprinkle in nuggets of interp throughout the trip, to pay close attention to their groups' levels of interest, and to adjust their interp as necessary.
Improve your outdoor skills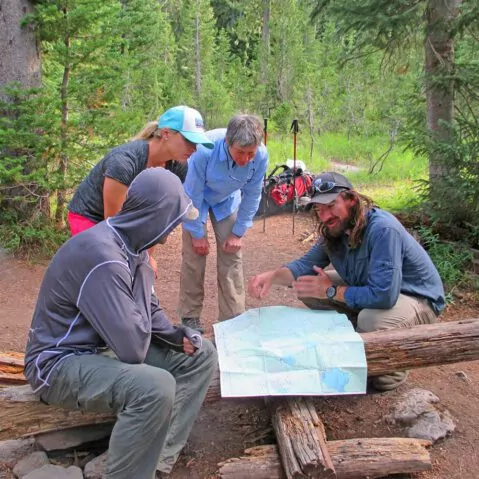 Whether you're brand new to hiking and backpacking, or you're a seasoned veteran, by going with expert guides who lead trips as their profession, you will pick up tips and tricks to improve your own outdoor skills.
When guides start with us, they already have years of wilderness experience. Then we train them, and they subsequently spend as many as 150 days a year leading trips, often learning from and sharing ideas with co-guides. They end up with a wealth of information, skills, tips and tricks that have been time-tested through trial and error for years. On a Wildland trip you may increase your understanding in areas such as route-finding, orienteering, cooking, dealing with inclement weather, managing wildlife risks, crossing rivers, reading and navigating tides, first-aid, handling gear, new types of gear and much, much more.
A Perfect Combination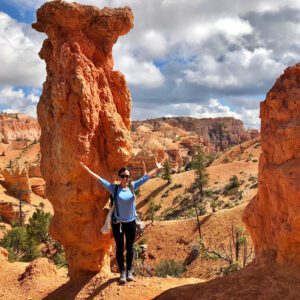 For many Wildland guests it's a combination of some or all of these points that create value for them.
Some guests have interest in interp but not developing outdoor skills. Others own their own gear but enjoy the convenience of letting us plan the trip, secure permits, line up logistics, do the cooking on the trip…etc. Some people appreciate all of the above-listed benefits. Whatever your reasons are, we're ready to help you create the experience of a lifetime!