Best Sun Hats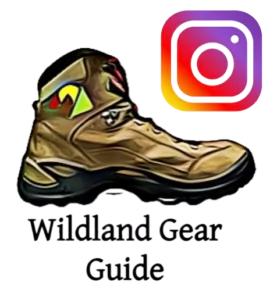 Don't forget to follow us on Instagram for the latest gear news!
Few people want to go hiking with nothing on their heads. From sun and heat to rain to bugs, there's an entire gamut of reasons to cover your noggin, but what's the best option? Well, some hikers may like the classic bandana or buff and others may prefer the easy ballcap, but in our opinion, you're going to get the most coverage and protection out of a dedicated sun hat. Here, we'll discuss the best sun hats for hiking on the market, some important factors to consider when purchasing a sun hat, along with tips to make sure you get the right one for your upcoming adventures.
It doesn't matter where your USA hiking vacations take you. From the sunny Utah desert on a guided Zion hiking tour to higher elevation on a Colorado backpacking trip, a good sun hat will always come in handy. So let's jump straight into defining the sun hat and what features set the best hiking hats apart from the rest.
QUICK LIST OF RECOMMENDATIONS
Honorable Mentions
KEY CONSIDERATIONS for the best Sun Hats
What Is a Sun Hat?
As the name implies, a sun hat is, first and foremost, designed to provide the maximum amount of sun protection. This goal is accomplished through the classic wide-brimmed design that reminds us of safari hats to distant lands. Therefore, sun hats provide significantly more shade for your dome and ears than a regular ballcap or bandana cover.
As technology and demand have changed over the years, hiking sun hats have also seen some noticeable upgrades over that classic heavy canvas safari hat that we referenced above. Most notably, the best sun hats for hiking include very lightweight and breathable material, 100% waterproofing on some models, and extreme moisture-wicking to keep you cool and comfortable during your adventures. Let's take a look at these features in more detail…
Brim Size
The brim size refers to the width of the flap (or brim) that provides the sun-protection part of a sun hat. The wider the brim, the more shade your head, face, ears, and neck get. But we can't go crazy with super-wide brims because we'd quickly get to a point where they just look ridiculous! Therefore, most sun hat brims range between two and four inches.
Shorter brim sun hats tend to be slightly less conspicuous and can be suitable for more activities than just adventuring (like a walk around town on a sunny day). They're also less cumbersome to wear and easier to pack, but the downside is that you have less material to shade you from the sun.
Conversely, wider-brimmed sun hats are unmistakably adventure-focused and tend to stand out in other scenarios. But in exchange, they offer noticeably more protection from the sun's rays or rain while out on your hike. It's also worth mentioning that wider-brimmed hats may occasionally rub against your hiking pack if you're wearing a larger, fully packed, bag, and this may be annoying for some folks.
Waterproofing
Some sun hats also come with waterproofing. This means that in addition to keeping the sun off your face, the hat and brim will repel water and prevent inconvenient rain storms from pelting your face or running down your neck and under your coat. This added feature becomes very beneficial if you know you'll be hiking into unpredictable or traditionally rainy environments.
Keep in mind, however, that waterproofing tends to decrease the hat's overall breathability. Granted, venting and waterproofing technology have come a long way and you're certainly not sacrificing all breathability, but you will notice a decrease from non-waterproof options. This can factor into your decision-making if your head tends to get extra hot or sweaty while you're hiking.
UPF RAtings
Like many outdoor-focused clothing items, most sun hats will come with a UPF rating. This rating indicates how much UV radiation the hat will block. UPF ratings typically range from 15 to 50+, where a rating of 15 means that the garment allows 1/15th of the UV radiation to pass through (or about 6.5%) and a rating of 30 equates to 1/30th of the radiation getting through (about 3.3%) and so on.
Therefore, the higher the UPF rating, the better UV protection the hat offers you.
Comfort
Of course, we want your awesome sun hat to also be comfortable! After all, you could get the most effective sun hat in the world but it wouldn't be at all worth bringing on a hike if it's not comfortable to wear for hours on end. In this regard, there are a few items to keep an eye open for.
First, consider if you want a stiffer or more floppy-brimmed hat. This largely comes down to personal preference and comfort, so consider trying on a few different options to see what works best for you – also, remember to wear a hiking pack while trying them on so you can identify if there will be any rubbing between your hat and pack.
Second, think about adjustability. This question is two-fold. One-size-fits-all hats are great for many hikers, but there's still a significant percentage of people who may find this type of sizing uncomfortable (but it does eliminate the extra baggage of adjustable straps, cinches, or buttons). If this sounds like you, then an adjustable sun hat may be better so that you can adjust the tightness and fit. However, the added straps or cinches may be cumbersome to some folks and affect your overall comfort. So once again, try on different options to see what you're the most comfortable with.
Packability
If you plan on throwing your hat into your hiking pack until you need it, then packability will play a part in your thought process. In this regard, consider the hat's overall material (is it stiff or more flexible) along with the brim stiffness. For optimal packing, you'll want a hat with a soft/floppy brim and flexible material.
Price
The best sun hats come in a wide range of prices. Your basic ballcap can start as low as $15 or so, while more high-end, purpose-built hiking sun hats can be around $75 or even more. With this in mind, think about your priorities, what you're looking for, and if you'll even use your sun hat in the field.
Unfortunately, some hikers like the "idea" of a sun hat but decide they don't like it in practice and, sadly, waste their purchase. This isn't meant to turn you off the idea of sun hats altogether, but rather encourage you to try on some options beforehand to get an idea of how they feel and the different options out there. With this information, you'll be much better placed to pick the perfect sun hat for your adventures!
The North Face Horizon Breeze Brimmer
Best Sun Hat for Hiking Overall
MSRP: $44.95
WATERPROOF?: No
BRIM WIDTH: ~3.1 inches
UPF RATING: 40
PROS: Solid performance – Good coverage – Comfortable fit – Good moisture-wicking
CONS: Not waterproof
LOOKING CLOSER: The Horizon Breeze Brimmer hat from The North Face offers great performance for an approachable price that checks all the boxes we look for in the best sun hat. First, we love the unencumbered design with just a simple chin strap for fitting – no additional straps or buttons that could distract the wearer or add extra weight to the hat. Additionally, the moisture wicking and breathability are impressive, keeping you cool and comfortable no matter how hard you push while the high UPF rating adds extra protection from those sun rays. Be aware that this hat isn't 100% waterproof, but for reliable sun protection in an uncomplicated yet comfortable design, you can't go wrong with the Breeze Brimmer!
View at REI.COM
View At Backcountry.com
Outdoor Research Seattle Rain Hat
Best Waterproof Sun Hat
MSRP: $65.00
WATERPROOF?: Yes (GORE-TEX)
BRIM WIDTH: 3-3.75 inches
UPF RATING: 50+
PROS: 100% Waterproof w/ good coverage – Durable design – Chin cord is removable – High UPF Rating
CONS: Expensive – Less breathability/ventilation than other options
LOOKING CLOSER: If there's a very good chance you'll be encountering rain during your adventures, then the 100% waterproof Outdoor Research Seattle hat may be the ideal option for you. This hat uses durable and reliable GORE-TEX material to achieve complete waterproofing (while still providing a decent amount of breathability) and is specially designed to direct the water it catches away from your face. We're also pleased that the chin strap is removable, adding just that much more versatility if you find that the strap often gets in the way. The GORE-TEX waterproofing also bumps this hat's UPF protection to 50+ (the highest rating), making it just as effective at blocking the sun as rain. However, it's worth noting that the waterproofing does cut down on ventilation, and this hat will tend to run warmer than other more breathable options. Add to this a comparatively high price tag, and the Outdoor Research Seattle hat is definitely a niche item for folks expecting to use it to its full potential.
Sunday Afternoons Ultra Adventure Hat
Best Sun Hat for Full Coverage
MSRP:

Regular: $46.00
Storm: $56.00

WATERPROOF?:
BRIM WIDTH: 3.25 inches
UPF RATING: 50+
PROS: Complete neck coverage – Waterproof version – Good ventilation
CONS: Not overly stylish
LOOKING CLOSER: Getting the back of your neck roasted during a long day in the sun is no fun! That's why Sunday Afternoons has their Ultra Adventure sun hat with a built-in neck cape. This provides a physical (UPF 50+) barrier to prevent the sun from cooking your neck all day long. While the cape is certainly effective, it does make the Ultra Adventure Hat stand out as not an overly stylish choice. But in the backcountry, its utility far outweighs its looks. In addition to the neck cape, we also have the regular version with plenty of ventilation and the Storm version with 100% waterproofing. With excellent performance, the neck coverage, and options between waterproof and non-waterproof, the Sunday Afternoons Ultra Adventure hat easily earns its place among our choices for the best sun hats for hiking.
View at REI.COM
Columbia Bora Bora Booney II
Best Budget Sun HAt 
MSRP: $30.00
WATERPROOF?: No
BRIM WIDTH: 3.0 inches
UPF RATING: 50+
PROS: Good price – Lightweight – Quckdrying
CONS: Not waterproof – Brim is a little too floppy – Lower quality materials
LOOKING CLOSER: Functional and economical, the Bora Bora Booney II from Columbia makes an excellent sun hat for hikers who aren't sure if they're ready to invest in a higher-end product yet, or if they even need a sun hat at all. This entry-level choice offers good sun protection with UPF 50 materials that are comfortable and quick-drying with decent ventilation. The materials are definitely lower quality than more premium options and tend to stretch over time – giving the hat an oversized feel that is compounded by the extra floppy brim. But still, we've found this hat to be a solid budget-minded choice for hikers on the fence about investing in a new sun hat for the trail.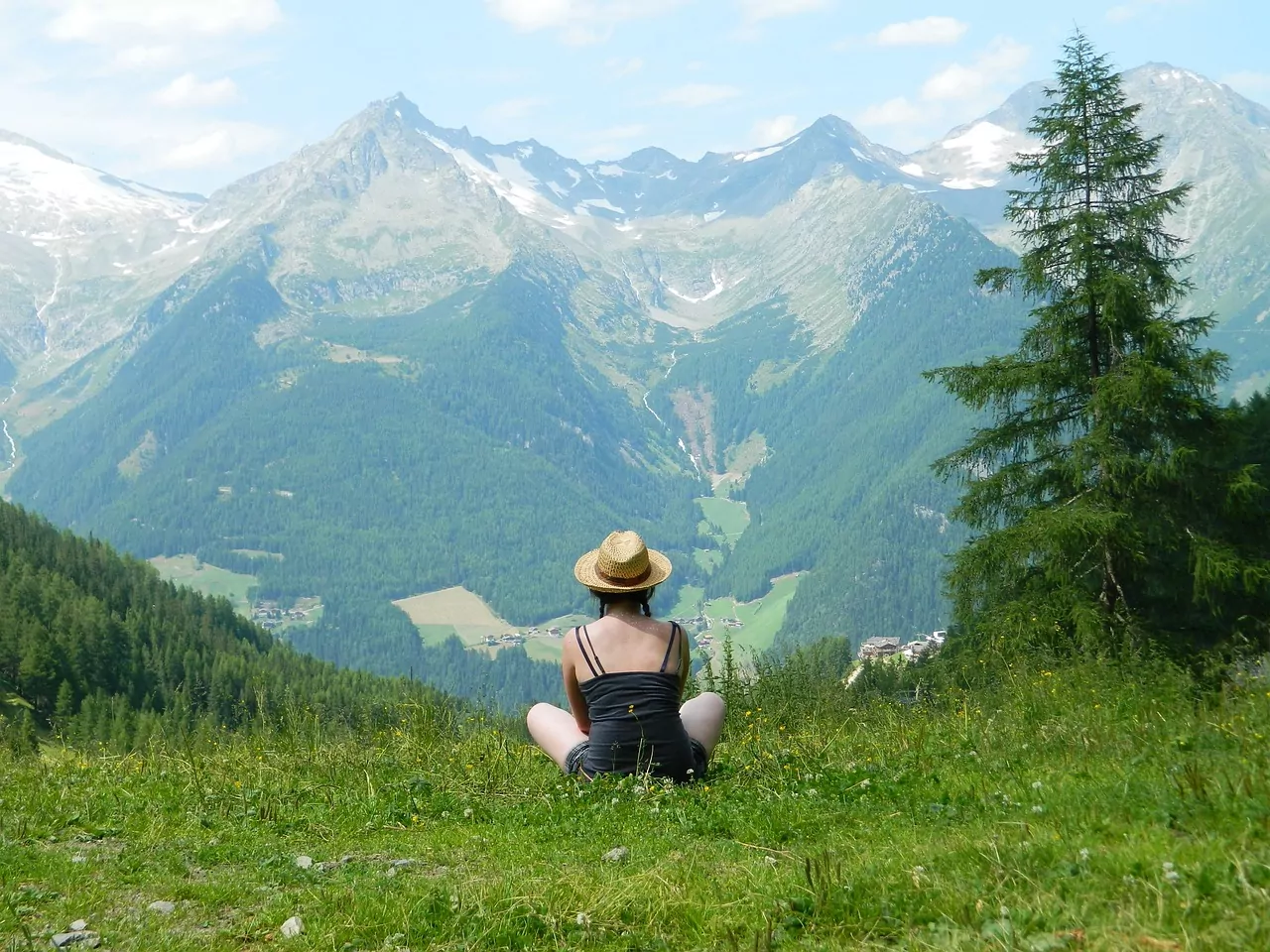 Classic Baseball Cap
Black Diamond Cap As Example
MSRP: $0 to $30
WATERPROOF?: No
BRIM WIDTH: N/A
UPF RATING: 0-50+
PROS: Cheap – Comfortable – Not just for hiking – stylish
CONS: Doesn't shade ears or neck – Not waterproof – Less effective at wicking moisture
LOOKING CLOSER: Your classic ball cap is a compelling choice when considering if you need to purchase a purpose-built sun hat. After all, you probably already have at least one at home that you like and that's comfortable. These hats are much more versatile than technical sun hats and can be worn for almost any type of event or gathering beyond the hiking trail, and they do keep the sun out of your eyes. Therefore, if this fits your priorities, then a classic ball cap may be a good avenue for you. However, be aware that constant exposure to the sun tends to rapidly fade the color from ball caps, and they won't offer any protection for your ears or neck. Additionally, many ball caps won't wick moisture away if you start sweating and very very few are waterproof. So, if these other points are important to you for your hiking adventures, consider upgrading to a sun hat.
Looking for a solid ball cap? We've included a link to the pictured Black Diamond cap to get you started.
Outdoor Research Sunbriolet
MSRP: $45.00
WATERPROOF?: No
BRIM WIDTH: 3.0 inches
UPF RATING: 0-50+
PROS: Solid performance – Lightweight
CONS: Not waterproof – Ventilation is less effective than other options
LOOKING CLOSER: The Sunbriolet hat from Outdoor Research is a solid sun hat option. It follows Outdoor Research's track record of quality products and offers reliable protection from the sun in a comfortable and durable build. We found the ventilation to be slightly less than other types of hats on the market, but apart from that one point, the Sunbriolet is effective and a solid choice for your next hiking adventure.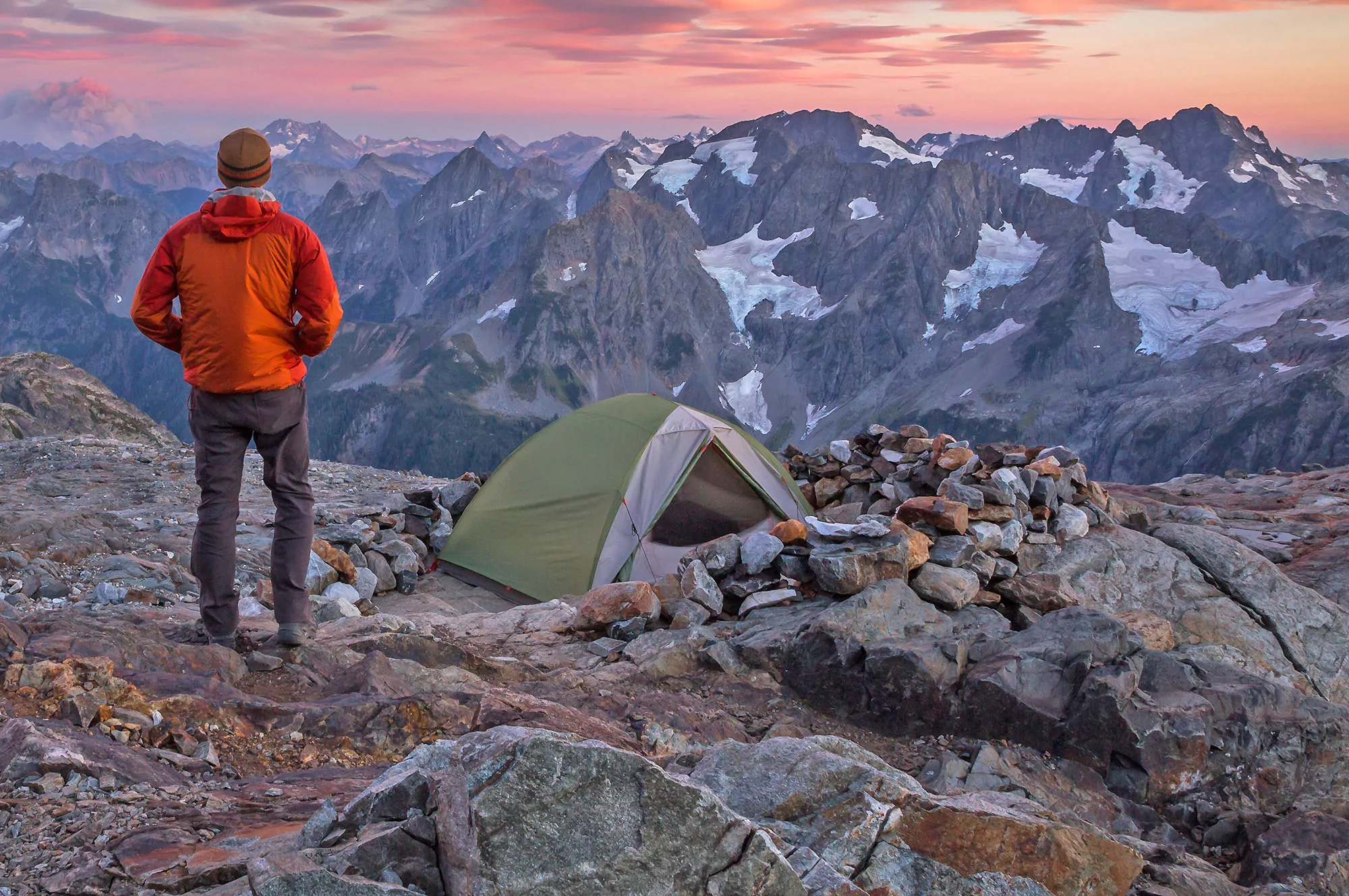 Why Trust Us?
Choosing the right outdoor gear and apparel can be difficult. But at Wildland Trekking, we live and work with hiking gear every single day. It's an integral part of what we do, and we understand better than anyone how important it is to have the right equipment. In addition to our vast knowledge of backpacking gear, we also offer:
Independence – our recommendations are not influenced by partnerships or sponsorships with outdoor gear and apparel manufacturers.
Experience – as one of America's top guide companies, we take 8,000-10,000 people on hiking and backpacking tours annually. Since our inception in 2005, we have guided more than 75,000 people into the wilderness.
Cutting Edge Knowledge – we regularly attend trade shows and pay close attention to the leading edge of new developments.
Up To Date Recommendations – we update our recommendations regularly as new products are developed and released.
Dedication to our Readers – we know that the gear we select as our top picks will end up in the field with our readers, and we take that responsibility very seriously. We view our readers as guests on our guided trips, just without the guides. We are committed to helping you be as well-outfitted and prepared as possible for your adventures.
*Disclosure: Some of the links above are affiliate links. At no cost to you, we earn a commission on any products purchased through these links. Any proceeds go to supporting our blog and operations. These affiliate links do not influence the products that we include in our gear round-ups. We only recommend products that we 100% support and that we have used in the field. 
More Gear Recommendations
Check out our Wildland Gear Guide for more recommendations about hiking, trekking, camping and outdoor gear. We are always adding new products to help our guests and readers make the best choices to outfit their adventures.