Best Hiking Shirts
Learn about our top picks for hiking shirts and tops for your next hiking or backpacking adventure!
When it comes to finding the best hiking shirts on the market, there seem to be near-infinite choices to wade through. So how are you supposed to make a decision? Since essentially all USA hiking vacations need at least one good shirt, it's not the sort of decision you want to overlook. We all want a top that's durable enough for rugged hiking yet light enough for good ventilation. Or maybe you prefer a button-up, or perhaps a hoodie? Don't worry! We've done the research, completed the field testing, and now it's time to share our top recommendations for the best hiking shirts and tops for your next adventure.
QUICK LIST OF RECOMMENDATIONS
Honorable Mentions
KEY CONSIDERATIONS for the best hiking shirts
Material
There are so many shirt options to choose from that it may seem a little daunting. Let's narrow down the best hiking shirts by first separating them by material. In this regard, we'll most often see 100% merino wool, a wool blend, or fully synthetic shirts.
Wool hiking shirts offer an excellent balance between comfort and performance. Merino wool is naturally odor-fighting and moisture-wicking, two crucial characteristics that we love to see on the trail. However, wool tends to be less durable than synthetic materials and has a tendency to feel baggy when very wet – which can certainly happen on burly ascents or while hiking in tropical and humid environments. It's for these reasons that you'll often find wool blended with synthetic materials to try and negate these drawbacks.
Wool Pros: 
Odor Control
Moisture Wicking
Very comfortable
Great temperature regulation
Wool Cons: 
Lower durability
Can stretch and feel saggy/clingy when wet
Expensive
As expected, synthetic hiking shirts tend to offer the inverse of wool blend options. We most often see polyester and nylon (or a blend of the two) in this category, and they offer a tough garment that can take a beating on the trail as you rack up those miles. They also tend to dry exceptionally fast and are better at holding their shape when wet. However, synthetic shirts aren't as effective as combating foul smells and can develop a perma-funk as time goes by. Of course, specialized detergents and targeted washing can counter this drawback, but it's certainly worth noting while making your decision.
Synthetic Pros: 
Budget-friendly
Very durable
Quick-drying
Holds its shape
Synthetic Cons: 
Not naturally odor resistant
May have a slightly rougher feel than wool blends
It's worth noting that we are intentionally avoiding cotton materials while searching for the best hiking shirt. This is due to the fact that cotton is a traditionally poor choice for hiking as it retains moisture, dries slowly, and can lower your body temperature dangerously fast. In fact, the National Park Service's Safety Tips specifically call out cotton as a poor material choice. Now, we appreciate that cotton shirts can be incredibly soft and comfortable, and they may be a good choice for a camp or sleep shirt, but avoid them for hiking.
Long or Short-Sleeves
Your choice in this category depends on a number of factors, and it's important to lay them out before making your decision. First and foremost, think about the climate where you'll be hiking. If you're hiking in chilly temperatures or facing long, exposed days in full sun (especially at higher altitudes), then it may well be worth exploring long-sleeved options for their improved warmth and sun protection. Now add to this question your own personal preferences for hiking. If you're the type that runs hot on the trail and the thought of hiking with long sleeves fills you with dread, then you may want to opt for a t-shirt or tank top!
Additionally, keep in mind that it's best practice to hike with a layering system. Meaning that you'll have your base hiking shirt, a sun hoodie or mid-layer to put on if it's chilly, and a rain jacket or shell to complete the system for weather protection.
Price
When it comes to the best hiking shirts and tops, we'll often see prices range from $40 to around $100. We typically see basic synthetic layers at the lower end of the spectrum, and wool or highly technical shirts on the upper end. As with most hiking gear purchases, think of what you want your investment to yield. If you're expecting to hike regularly and want reliable and bombproof shirts that will stick with you for multiple seasons, then a higher-end shirt may well be worth the price. Conversely, if you're an infrequent hiker or only have one big trip on the books, then a more budget-friendly option may be worth exploring.
Smartwool Classic All-Season
Best Wool Hiking Shirt 
MSRP: Short Sleeve: $80.00 – Long Sleeve: $90.00
MATERIAL: 88% Merino Wool – 12% Nylon
VARIATIONS: 
PROS: Good odor protection – Incredibly comfortable – Durable
CONS: Gets a little baggy when wet – High Price
LOOKING CLOSER: We just returned from testing the Smartwool Classic shirt on a 25-day hike along the Annapurna Circuit in Nepal, and it performed beautifully. Zero snags or pilling, comfortable all day long from humid forests to cool alpine, and impressive odor protection. We were often hiking for many days on end before getting a chance to wash clothes, and the Smartwool Classic held its own against funky smells. The slightly heavier design also adds to this shirt's appeal for both hiking or as a camp/sleeping layer. As with many wool blends, this shirt becomes a little baggy when the sweat adds up, or a rain storm catches you in the open. But overall, its performance in the field is outstanding, and the Smartwool Classic All-Season is easily one of the best hiking shirts on the market.
View on REI.com
MEN'S Long SleeveWOMEN'S Long Sleeve
View on Backcountry.com
Patagonia Capilene Cool
Best Synthetic Hiking Shirt
MSRP: T-Shirt: $49.00 – Long Sleeve: $55.00 – Tank: $39.00
MATERIAL: 100% Polyester – Partly Recycled Material
VARIATIONS:
PROS: Exceptional breathability – Quick-drying – Lower cost than wool – Lower rear hem to stay in place under backpack
CONS: HeiQ® odor control isn't as effective as wool
LOOKING CLOSER: Patagonia commands a rock-solid reputation in the outdoor space for producing quality gear, and their Capilene line of adventure shirts maintains that high-performance prestige. These shirts are rugged and should easily last season after season. What's more, Patagonia incorporated several subtle but thoughtful hiking features, including chaff-free shoulder seams and a lower rear hem that will help the shirt stay in place under a pack waist strap. We do trade merino wool's plush comfort and odor control for the Capilene's bombproof build, but if you're looking for a shirt that can keep up with you and take everything the outdoors has to offer, then the Patagonia Capilene may be the best hiking shirt for you.
View At REI.com
MEN'S T-SHIRT WOMEN'S T-SHIRTWOMEN"S TANK TOP 
MEN'S Long Sleeve WOMEN'S Long SLeeve 
Outdoor Research Astroman
Best Button-Up Hiking Shirt
MSRP: Short Sleeve: $99.00 – Long Sleeve: $110.00
MATERIAL: 85% Nylon –15% Spandex
VARIATIONS:
PROS: Stretchy material moves with you – UPF 30+ sun protection – Very soft material
CONS: Buttons may feel restrictive for some – Expensive
LOOKING CLOSER: Button-up shirts for hiking may not be for everyone, but for the adventurers who like cutting a dash in the backcountry, the Outdoor Research Astroman is for you. The nylon-spandex blend is delightfully stretchy, matching your movements for everything from backpacking to rock climbing, and also very soft to the touch. This shirt also offers UPF 30+ sun protection, making it an ideal layer for exposed sunny days on the trail. Apart from a button design being an acquired taste, the Astroman also comes with a noticeably high price tag. However, an impeccable design that's constantly getting updated along with tried-and-true field performance may well be worth it for hikers looking for the best button-up hiking shirts.
View on REI.com
MEN'S Short Sleeve WOMEN'S Short Sleeve 
View At Outdoor Research
MEN'S Short Sleeve WOMEN'S Short Sleeve 
MEN'S Long Sleeve WOMEN'S Long Sleeve 
COTOPAXI SOMBRA HOODIE
Best HOODIE FOR HIKING
MSRP: $70.00
MATERIAL: 85% Nylon – 15% Spandex
VARIATIONS:
PROS: Very comfy – UPF 50+ sun protection – Handy stash pocket – Good Price
CONS: Runs warm – Prone to pilling
LOOKING CLOSER: Cotopaxi has been refining and dialing in their outdoor apparel over the years, and the latest iteration of the Sombra hoodie reflects that continuing effort. At an approachable $70 for a rugged sun hoodie, the Sombra offers extreme comfort and sun protection on the trail. The hood stays put, and the seams are strategically placed to minimize chafing (especially under a backpacking pack). However, the Sombra may be a little overkill for exceptionally hot destinations – such as desert hiking – as the material tends to run a little warm. But for keeping you comfortable, warm, and protected on temperate trips or cooler shoulder season excursions, the Sombra is one of the best hiking hoodies out there.
View on REI.com
View on Backcountry.com
ICEBREAKER Tech Lite II
Best All Merino Hiking Shirt
MSRP: $80.00
MATERIAL: 100% Merino Whole
VARIATIONS:
PROS: Excellent odor protection – Very comfortable for multiple days of hiking – Good temperature regulation
CONS: Slower to dry than other options – Expensive
LOOKING CLOSER: Icebreaker has made a name for itself in the world of wool garments, and its 100% merino wool Tech Lite II shirt easily makes our list of the best hiking shirts on the market. The merino wool design does an exceptional job keeping the shirt fresh. Even on day four of a sweaty hike, this shirt still feels relatively fresh and scent-free in the morning for yet another day on the trail. However, the wool tends to hang on to moisture longer than the synthetic competition and may take longer to air out than other options. But overall, the Tech Lite II is a solid performer for those concerned about nasty smells building up over time.
View on REI.com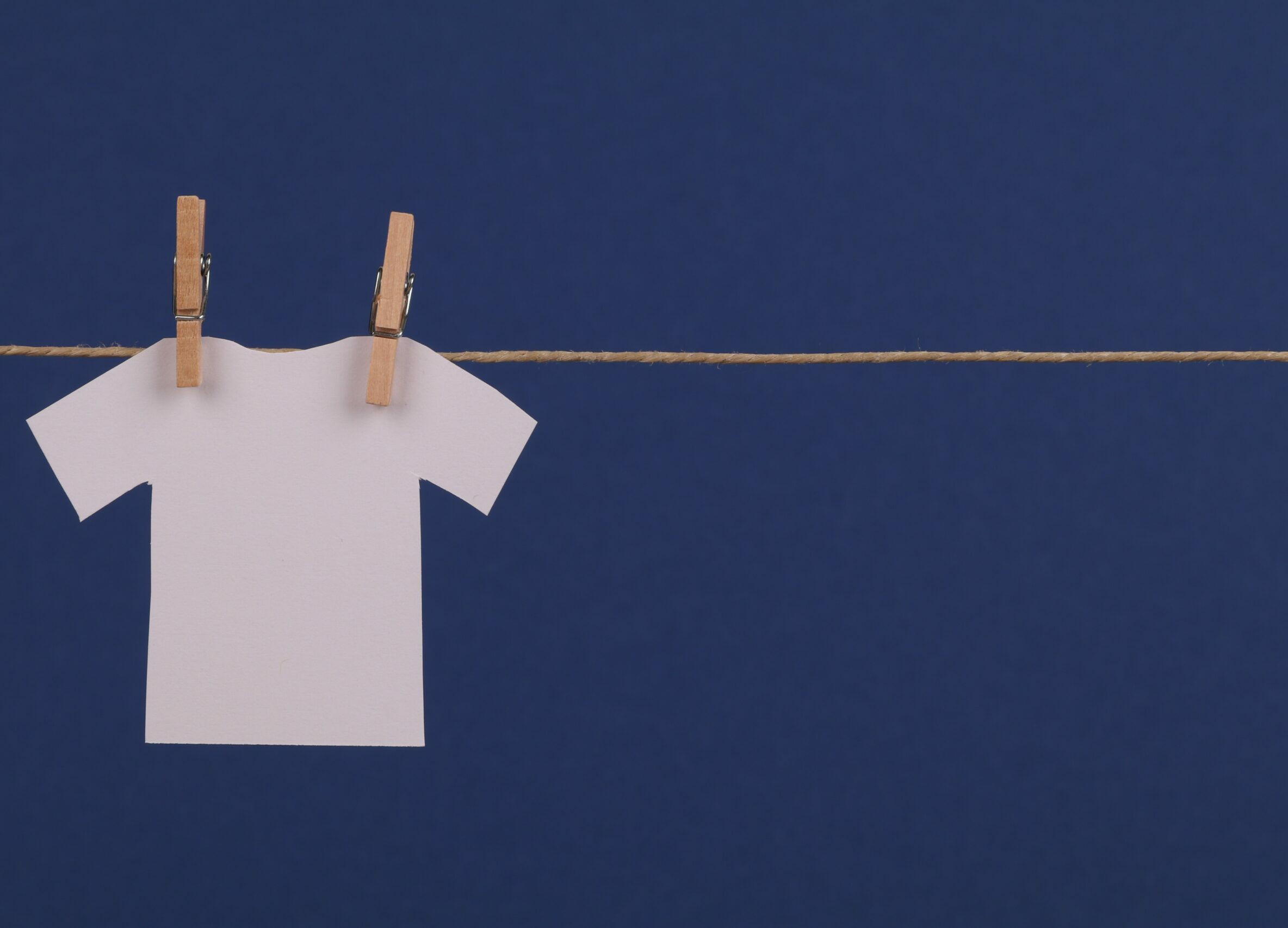 Smartwool Sport 120
MSRP: $50.00
MATERIAL: 53% merino wool – 47% TENCEL lyocell
VARIATIONS: 
PROS: Very lightweight – Highly breathable – Odor protection
CONS: Fewer purchasing options (no long sleeve)
LOOKING CLOSER: We also tested Smartwool's Sport 120 shirt along the Annapurna Circuit in Nepal, and we were very impressed. The 120 is noticeably lightweight and breathable, making it ideal for when you're working hard. The added breathability also allows the Sport 120 to dry fairly quickly, another important feature for the trail. With a 47% synthetic fiber blend, the Sport 120 also strikes a great balance between robust durability (thanks to the synthetics) and odor protection (thanks to the wool), and we definitely noticed both of these positives on the trail. Truly, our only critique is that we wish Smartwool produced a long sleeve option in addition to the t-shirts and tanks.
View on REI.com
View on Backcountry.com
IBex Journey TEE
MSRP: $88.00
MATERIAL: 89% Merino Wool – 11% Nylon
VARIATIONS:
PROS: Very soft material – Odor protection – Fast drying for wool
CONS: Very expensive
STRAIGHT TALK: We've been enjoying Ibex's hiking clothing lately, and the Journey Tee is another addition to that successful lineup. Here, we have merino wool's classic odor protection and temperature regulation blended into a surprisingly quick-drying garment for a wool shirt. However, the Ibex Journey Tee comes with a steep price tag, but if you're looking for a high-quality t-shirt that carries that premium feel into the backcountry, then this may be one of the best hiking shirts for you.
View At IBEX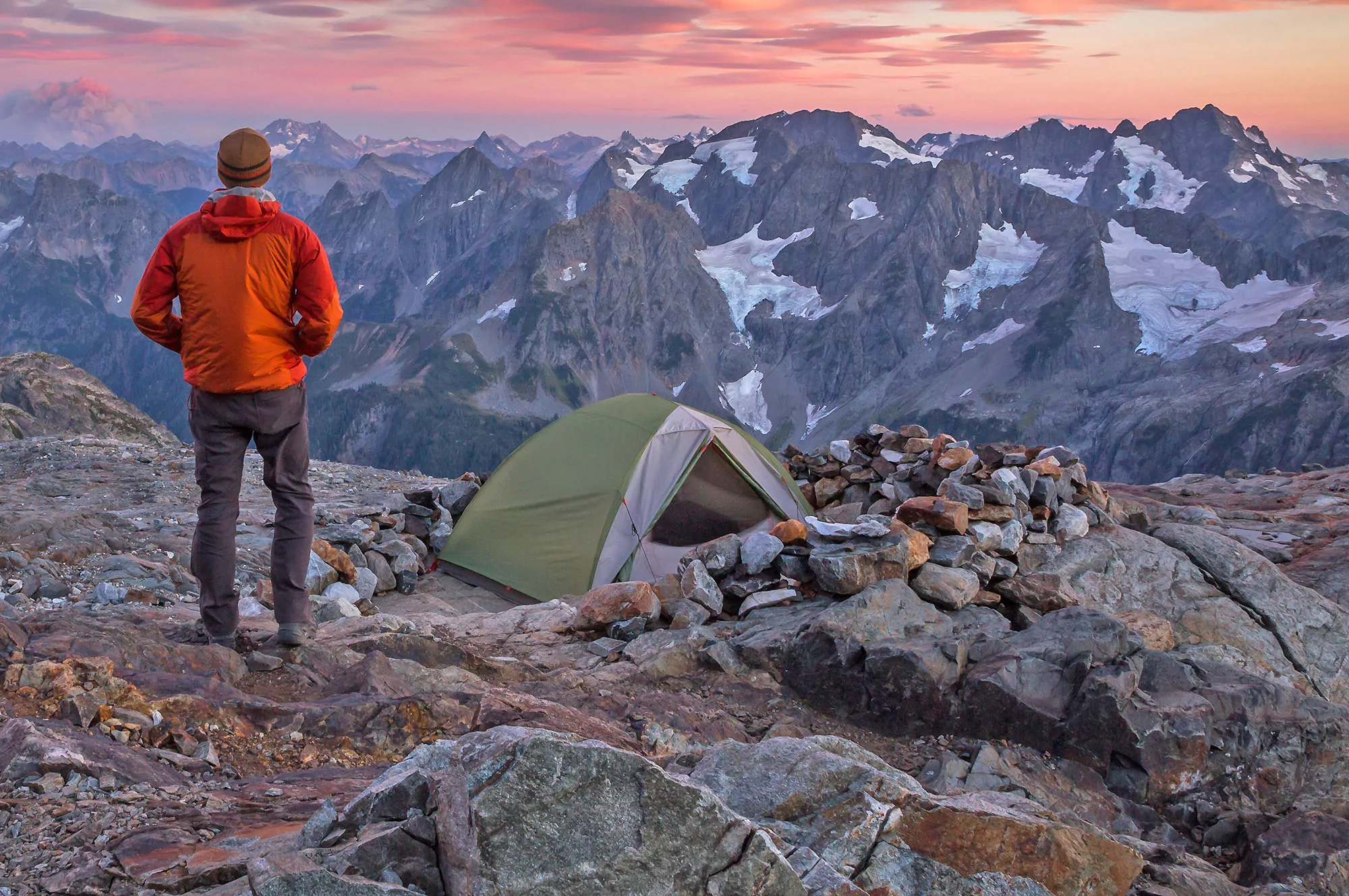 More Information About Hiking Shirts
Keeping Your Shirt Fresh While Hiking
Multiple days of hiking can truly endow even the best hiking shirts with some serious funk. Therefore, it's worth talking about some tips and tricks for making your shirts last in the backcountry.
Firstly, we recommend having a dedicated non-hiking sleep shirt. Going to bed in a scuzzy hiking shirt that you sweated in all day isn't going to be relaxing or comfortable at all, so establish a "sacred shirt" that's just for sleeping or around camp. Changing shirts for sleeping will also give you a chance to hang up your hiking shirt at night to allow it to dry and air out. Letting your hiking shirt dry completely will help prevent odor-causing bacteria from taking hold.
Additionally, if the opportunity arises at camp or at the end of the day, give your shirt a rinse in some fresh water and hang it up to dry all night. This will revitalize the shirt and help you eke out several more hiking days before the shirt needs a proper wash.
Why Trust Us?
Choosing the right outdoor gear and apparel can be difficult. But at Wildland Trekking, we live and work with hiking gear every single day. It's an integral part of what we do, and we understand better than anyone how important it is to have the right equipment. In addition to our vast knowledge of backpacking gear, we also offer:
Independence – our recommendations are not influenced by partnerships or sponsorships with outdoor gear and apparel manufacturers.
Experience – as one of America's top guide companies, we take 8,000-10,000 people on hiking and backpacking tours annually. Since our inception in 2005, we have guided more than 75,000 people into the wilderness.
Cutting Edge Knowledge – we regularly attend trade shows and pay close attention to the leading edge of new developments.
Up To Date Recommendations – we update our recommendations regularly as new products are developed and released.
Dedication to our Readers – we know that the gear we select as our top picks will end up in the field with our readers, and we take that responsibility very seriously. We view our readers as guests on our guided trips, just without the guides. We are committed to helping you be as well-outfitted and prepared as possible for your adventures.
*Disclosure: Some of the links above are affiliate links. At no cost to you, we earn a commission on any products purchased through these links. Any proceeds go to supporting our blog and operations. These affiliate links do not influence the products that we include in our gear round-ups. We only recommend products that we 100% support and that we have used in the field. 
More Gear Recommendations
Check out our Wildland Gear Guide for more recommendations about hiking, trekking, camping and outdoor gear. We are always adding new products to help our guests and readers make the best choices to outfit their adventures.