Visiting Zion in January
Learn all about what to expect visiting Zion National Park in January
Zion National Park sees just under 4.5 million visitors each year, and it may be hard to imagine peace and serenity in the park. But then winter comes along, and visitors get to experience the solitude and majesty of the park without the hustle and bustle of the summer crowds. Visiting Zion National Park in January gives you the opportunity to breathe in the fresh and crisp winter air, see incredible landscapes dusted with snow, and have space to fully enjoy it. If you are able to make it to Zion in January, you will have an amazing experience, and leave with an appreciation for the beauty and solitude of winter in the park. Benefits of Visiting Zion in January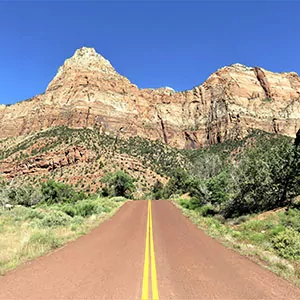 The biggest benefit of visiting Zion in January is the lack of crowds. With so many less people in the park, you are able to experience the magnitude of the walls without thousands of other people around. Winter is a season of peace and quiet in Zion.
Another benefit of visiting in January is that you can drive through the canyon with your own car. Personal cars are allowed through Zion Canyon November to March. Being able to drive yourself gives you freedom to see what you want to see, on your own watch.
Lastly, the scenery is absolutely breathtaking in January. The walls and formations at higher elevations are often dusted with snow; and although it could melt as the day progresses, there is nothing like sunrise photography in Zion during the winter months.
Drawbacks of Visiting in January
One of the drawbacks of visiting Zion National Park in January is that while the roads are plowed after a winter storm, trails may be closed due to snow or ice. Check out the trail conditions when planning what to do for the day. Traction devices are recommended for trails at higher elevations, as well as trails with shaded sections where snow and ice are less likely to melt.
Things To Do In January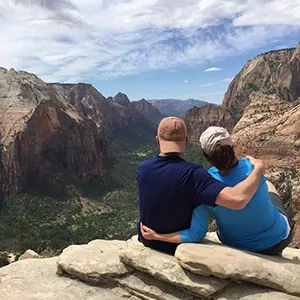 January is a great time to explore Zion without the crowds. The glistening snow in the canyon and on top of the towering cliffs makes the park very photography-friendly. Make sure to catch sunrise or sunset from Canyon Overlook Trail or Watchman Overlook Trail. Winter in Zion is wonderful for sightseeing, especially since you are able to drive through the canyon in your own car.
Another great activity in January is hiking. Most trails are open throughout the winter, and give you the space to enjoy the scenery without the crowds that you'll experience other times of the year. You can read our list of Zion's best trails for recommendations. Snowshoeing is a great option for hiking on trails at higher elevation; there are many companies in Springdale that rent snowshoes.
Lastly, wildlife viewing is a great activity to do in Zion during the winter months. You may have a chance to see large mammals such as bighorn sheep or deer concentrated in the valley of the canyon. The contrast of the animals against a snowy background is great for viewing and photography.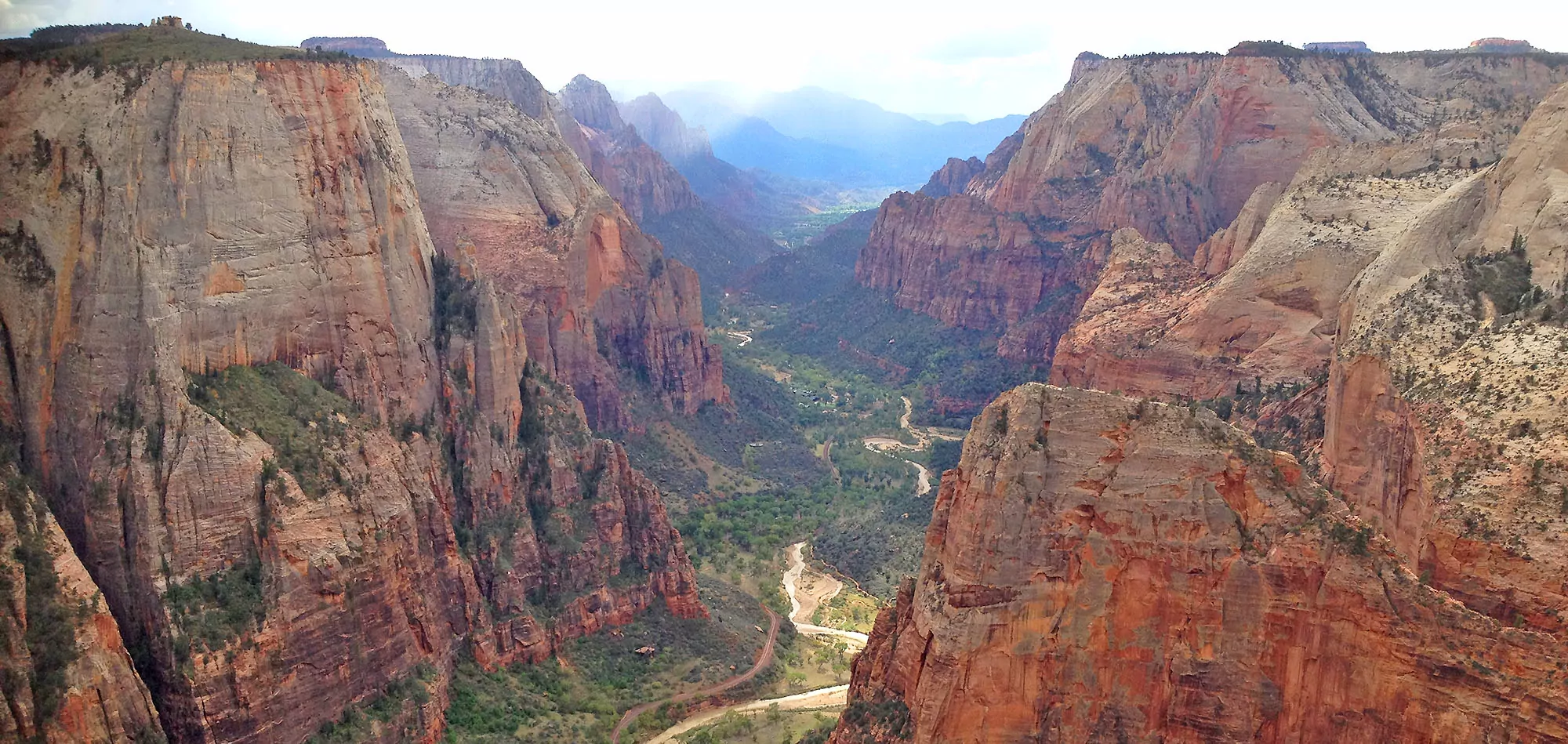 Hiking in January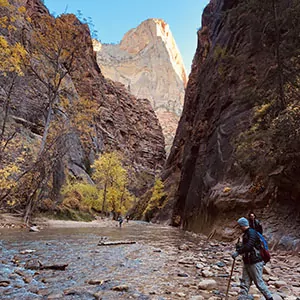 While roads are plowed during the winter months, some hiking trails may be closed due to snow or ice. Make sure you read the current conditions for up-to-date information. Hiking is a great winter activity because the crowds have thinned so immensely, and you could even have the trail to yourself.
Early mornings will be chilly in Zion. Make sure you start off with many layers, including hats and gloves. Even though it's cold outside, be sure to drink plenty of water throughout the day; it is recommended to take at least three liters with you. Remember that the sun sets early during the winter, so make sure you set out with enough time to finish you hike before the sun goes down.
A great option for hiking in January is an inn-based tour, where you will experience the best of Zion, and Bryce Canyon on day hikes with a local and knowledgeable guide, then go back to a exceptional lodge. This trip takes care of all the planning, accommodations and meals, so you can enjoy your trip without any of the stress that comes with planning a National Park vacation.
Weather in January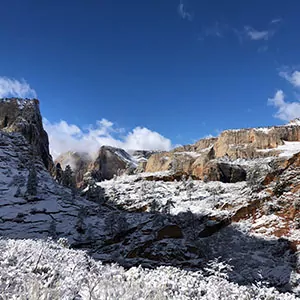 Weather in Zion during the month of January is typically cold and wet. The average temperature for Zion Canyon is a high of 52, and a low of 29 degrees Fahrenheit (11/-1 degrees Celsius). In Kolob Canyons, the average temperature is a high of 52, and a low of 27 degrees Fahrenheit (11/-2 degrees Celsius). On average, it rains or snows 7 days in January.
Join a Guided Hiking Adventure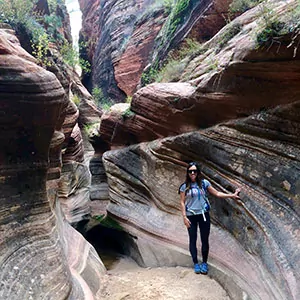 Zion National Park is home to some of the most epic and amazing hiking vacations in the world. Wildland Trekking offers trips with the best of Zion: canyons, views, wildlife, solitude, adventure and fascinating natural and cultural interpretation.
Guided Zion treks are all-inclusive which covers permits; local transportation (excluded on certain tours); meals; equipment; safety systems and professional hiking/wilderness guides; all of which allows visitors to maximize their time in Zion and focus entirely on enjoying the Park.