Zion Day Hiking Tours
Make the Most of Your Day in Zion National Park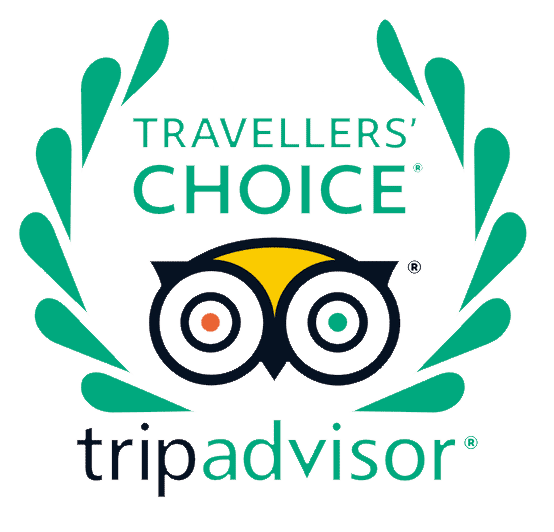 Spend the day absorbing the immensity of Zion National Park on one of our all-inclusive day hikes. Experience Zion's towering cliffs, diverse geology and stunning desert views. You'll also learn about the park's rich history from a professional Zion hiking guide. Our four distinct Zion day hikes range from moderate hikes to more challenging treks. Each day tour includes a tasty picnic lunch, trail snacks and the use of a top-notch backpack and trekking poles.
On a Zion National Park day tour, leave the trip planning to us. Just bring your hiking shoes, water, a sunhat and an appetite for Zion adventure.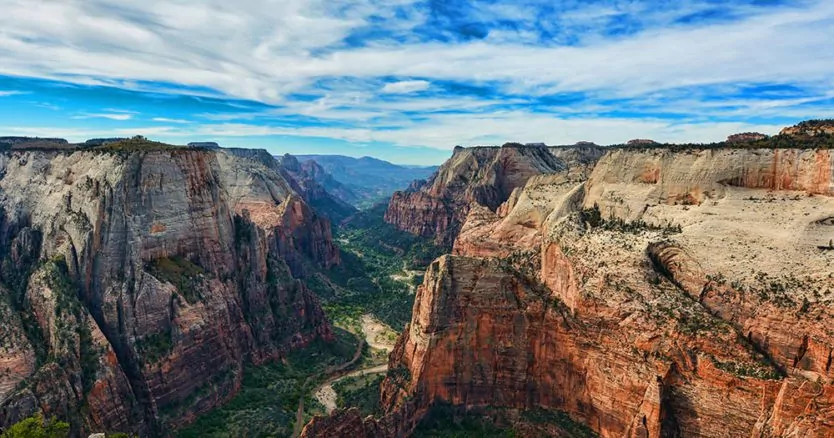 Zion Basecamp Tours
Discover the magic of Zion and Utah's Canyon Country on one of our Zion Basecamp Hiking Tours. Setting up camp in established campgrounds (with showers), we provide all the gear and meals and take you on a series of unforgettable hikes throughout Utah's truly extraordinary Canyon Country! Hike to arches, spires, sandstone walls, waterfalls, oases, slot canyons, spring-fed creeks, and learn about the incredible natural history of this region along the way. You can focus on hiking and having fun while we take care of everything.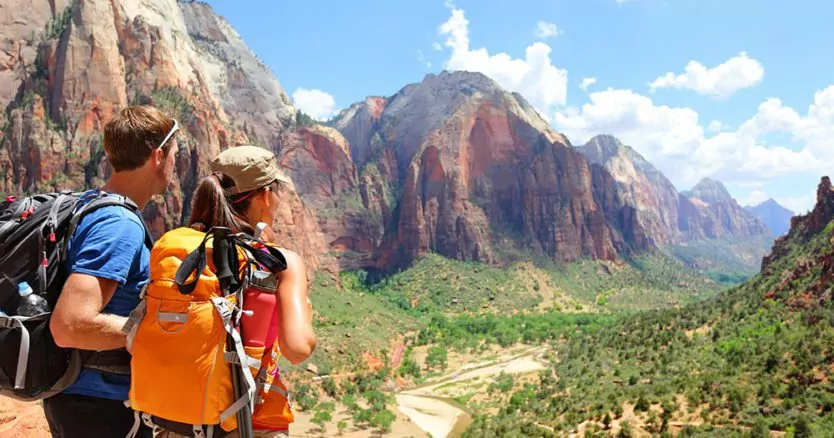 Zion Inn-based Tours
Discover the magic of Zion National Park on one of our Inn-based Zion hiking tours. We offer all-around Utah experiences including Zion and Bryce; Zion, Bryce and Grand Staircase-Escalante; and Zion, Bryce and the North Rim of the Grand Canyon. Regardless your choice you'll experience Utah in a way few people do! Hike through land rich with arches, spires, sandstone walls, waterfalls, oases, slot canyons, spring-fed creeks, and incredible natural history.
MORE ABOUT ZION DAY HIKING TOURS
CHOOSING A ZION NATIONAL PARK DAY HIKE
Step into a desert wonderland on any of our day hikes through Zion National Park. Whether you're dying to see specific sites or want a more all-around experience of the park, we have the hiking tour for you.
Looking for an exciting, daring adventure? Our trek up to Angels Landing offers breathtaking views with dizzying drop-offs. Follow a narrow, exposed fin of rock to the top, where you'll enjoy lunch and panoramic views of the surrounding desert landscape. This precarious yet fulfilling hike is not for the faint of heart!
For some of the most jaw-dropping views in Zion, consider our Observation Point Day Hike. The trail weaves through red Navajo sandstone into Echo Canyon, an awe-inspiring gorge. Beyond Echo Canyon, take in fantastic drop-offs and breathtaking views of Zion Canyon that seem to go on for days.
Experience everything that has made Zion National Park so special across many generations and cultures. On our Zion in a Day Tour, you'll marvel at the canyon's diverse splendor on multiple short hikes. The day starts at The Temple of Sinawava before we hike along the Virgin River. You'll have the opportunity to dip your toes into the famous Zion Narrows and touch the park's iconic Navajo sandstone. As you continue the journey, learn about Zion's geological and historical wonders from your expert guide.
BENEFITS OF A ZION DAY HIKE
On a Wildland Trekking day hike, you can experience the best of Zion National Park in just one day. Our experienced guides will maximize the value of your time with in-depth knowledge about the park's natural and cultural history.
At Wildland Trekking, we'll coordinate all logistics and provide gear, trail snacks and a gourmet lunch. Enjoy hiking as a small group with a maximum of 12 guests for a personalized Zion experience.
Why do more than 10,000 people join our tours every year? Here are a few reasons:
No experience necessary: Come as you are. No knowledge or special gear is needed to have an unforgettable day on the trails.
High safety standards: You're in safe hands with a medically trained guide — either a certified Wilderness First Responder or an EMT.
The best gear: Each guest receives a top-shelf backpack and use of trekking poles.
Check out our Zion hiking tours and Zion National Park day hikes by contacting our team seven days a week to book your hike!
Consider a Multi-day Tour
Another option for exploring and discovering Zion National Park is a guided multi-day tour. Advantages of these options include multiple days to enjoy the national parks of your choice, learning about the intricate details and amazing history of Utah's canyon country, letting us take care of all the pesky details like transportation and reservations, traveling light as all gear is supplied for you, and seeing the best there is to see with the help of a top-rated tour company. You can focus entirely on Zion, or you can choose a trip that includes other national parks and destinations as well. Examples include Zion and Bryce hiking tours; our Zion, Bryce and Grand Canyon Tour; or our Best of Utah tours which can be inn-based or camping-based. One of the most popular options is our inn-based Zion and Bryce 4-day Tour, which spends two days in Zion and two days in Bryce, providing a wonderful amount of adventure and exploration into just four days.
We also offer backpacking trips in Utah, which are focused on the Grand Staircase-Escalante National Monument (amazing!), Capitol Reef National Park, and Canyonlands National Park. If you'd like some backcountry adventure and true Canyon Country solitude, these trips are excellent choice. You will be carrying a 30-40 pound backpack (each trip specifies the pack weights) with all you need for the trip. We supply nearly all the gear, meals, permits, professional backpacking guides and local transportation.
ZION VISITOR INFORMATION
TIPS FOR VISITING ZION NATIONAL PARK