Utah Backpacking Tours
Make the most of a visit to Utah on an all-inclusive backpacking adventure!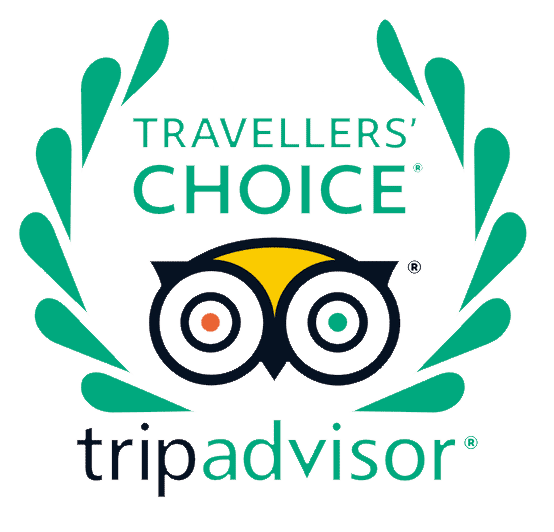 The best way to explore Utah's incredible diversity of landscapes is by hiking and backpacking through them. Utah features many extremely scenic, remote areas that are accessible only on foot and by being "out" for days at a time, camping beneath the stars in Utah's serene backcountry. Our guests find that once they are off the beaten path, Utah's deserts and canyons open up for them in amazing and unexpected ways. Our exceptional Utah backpacking guides take it a step further by enhancing our guests' experiences with expert leadership, cultural and natural history interpretation, wonderful meals, and other tricks of the trade. Join us for a premier backpacking experience in Utah's canyons, deserts or mountains!
Check out our list of Utah backpacking tour options and give us a call at 1-800-715-HIKE (4453) to request more information or reserve a spot!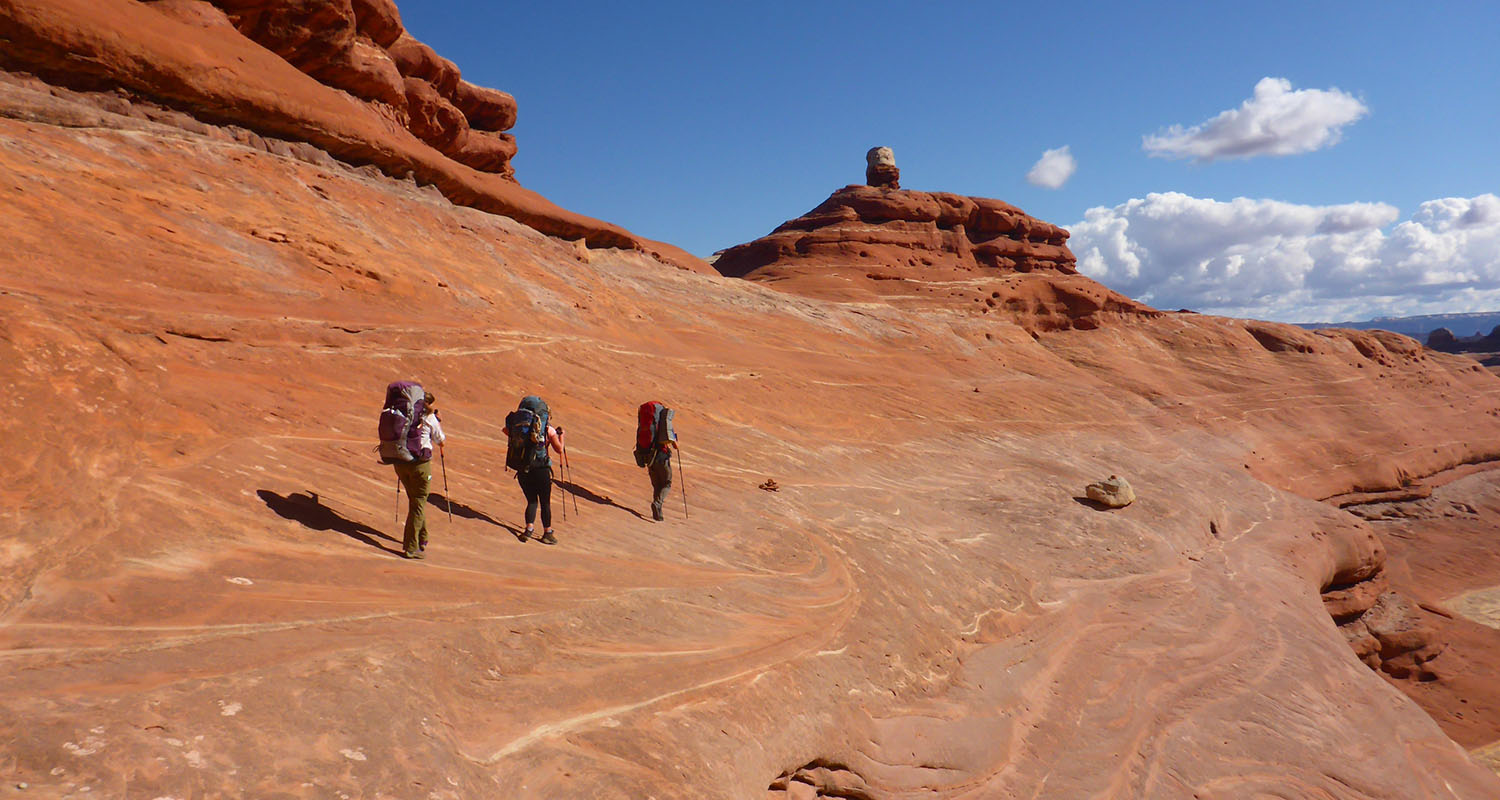 More About Utah Backpacking Trips
THE MAGIC OF BACKPACKING IN SOUTHERN UTAH
Southern Utah is a backpacking paradise. It's a dramatic landscape rich with natural phenomena, wide open spaces, vast wilderness, hidden canyons, desert oases, wildlife, and fascinating history. To leave the busy roads and walkways and head into the backcountry of Utah is to step into a new, spacious world rich with experiential treasures. The night skies on a Utah backpacking trip are mind-blowing, with the Milky Way clearer and more vibrant than many people have ever seen. There's something magical about hiking for days to reach a landmark like an arch, or a waterfall, or a natural bridge that, if in the front country, would have a parking lot and hundreds of people stopping to see it. But in the backcountry we have it all to ourselves – it doesn't get any better than that!
WHICH NATIONAL PARK OR AREA IS BEST FOR MY BACKPACKING TRIP?
Zion National Park and Bryce Canyon National Park don't allow guided backpacking, so that's easy enough to make a decision on those areas. That leaves us with Grand Staircase-Escalante, Canyonlands, Capitol Reef, and Paria Slot Canyons. Grand Staircase-Escalante is great for people who want to do shorter trips (3-5 days) with stunning scenery. Capitol Reef is a longer journey (6 days) into a wild, remote wilderness that's great for guests looking to really get out and explore on a longer adventure. Canyonlands backpacking trips are 4-5 days in length, are moderate in difficulty, and feature classic Utah highlights like arches, springs, Native American history and more. And Paria Canyon is home to the longest slot canyon in the world, so if slot canyons are your thing, then that's the place to go.
THE WILDLAND TREKKING BACKPACKING EXPERIENCE
To begin with, our Utah backpacking guides are some of the best out there! Ultimately it's the guide that makes or breaks a guided backpacking trip, and for this reason we take incredible care to make sure we hire the right people, train them well, and treat them well so they stay with us for years. On top of that our guided Utah backpacking trips are all-inclusive, so guests don't have to worry about traveling with supplies, renting gear, worrying about permits…etc. We take care of nearly everything! You can expect to learn a lot about the area you're hiking into – natural and cultural interpretation is a major focus of our guide preference and training.
What If I Want to Camp But Not Backpack?
If you're interested in an outdoor experience of Utah, and possibly even sleeping in the backcountry but you don't want to do a backpacking trip, we have some great solutions for you! First and foremost, we recommend looking at our llama treks. These trips are backcountry hiking and camping experiences, but with lighter backpacks than on backpacking trips, and there is the added novelty of getting to hike with llamas!
Another option is our Utah basecamp tours. These trips are based in established campgrounds and feature hikes each day to amazing national park and wilderness destinations. All gear, meals and transportation is provided so you can relax and focus 100% on the hiking and camping experience.