When to Visit
There are many things to think about when determining what time of year you should visit Rocky Mountain National Park.
First, you should take into consideration which roads you want to drive, and where you want to go in the park. Trail Ridge Road is typically closed from late-October to late-May, depending on the yearly snowfall—although it is open to Many Parks Curve. Another thing to consider is the crowds; summer is by far the busiest season of the year, followed closely by fall weekends. Lastly, you will want to determine which activities you plan on doing while in the park.
We have broken down the most common "when to go" questions in categories below, so you can see which time of year is best for you to visit Rocky Mountain National Park!
weather and temperature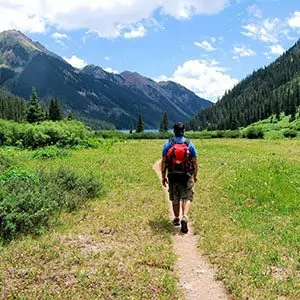 Rocky Mountain is a fairly large park, and the weather can change drastically between each area. Even within those areas, the weather changes as you go on any uphill hike. The elevation ranges from 7,860 to 14,259 feet; often you can experience many "seasons" within just one day.
Taking weather and climate into consideration is very important when planning a trip to Rocky Mountain National Park. Below are the average temperatures and days of precipitation for Estes Park on the east side of the park, and Kawuneeche Valley, on the west side. Make sure you check the weather throughout your time in the park for up-to-date information.
Month
Estes Park
Kawuneeche Valley
Days of Precip
Avg Hi
Avg Lo
Avg Hi
Avg Lo
January
36°F (2°C)
18°F (-7°C)
32°F (0°C)
-2°F (-18°C)
8 Days
February
36°F (2°C)
18°F (-8°C)
34°F (1°C)
2°F (-16°C)
7 Days
March
44°F (6°C)
23°F (-5°C)
43°F (6°C)
9°F (-12°C)
7 Days
April
51°F (10°C)
28°F (-16°C)
49°F (9°C)
20°F (-6°C)
7 Days
May
60°F (15°C)
35°F (1°C)
58°F (14°C)
27°F (-2°C)
7 Days
June
74°F (23°C)
45°F (7°C)
71°F (21°C)
32°F (0°C)
5 Days
July
80°F (26°C)
50°F (10°C)
76°F (24°C)
38°F (3°C)
9 Days
August
76°F (24°C)
48°F (8°C)
73°F (22°C)
35°F (1°C)
9 Days
September
69°F (20°C)
41°F (5°C)
66°F (18°C)
28°F (-2°C)
7 Days
October
56°F (13°C)
33°F (0°C)
53°F (11°C)
21°F (-6°C)
5 Days
November
44°F (6°C)
25°F (-3°C)
41°F (5°C)
9°F (-12°C)
7 Days
December
35°F (1°C)
18°F (-7°C)
30°F (-1°C)
0°F (-17°C)
8 Days
Best Time of the year for hiking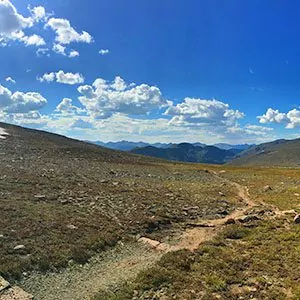 Spring, summer and fall are the best times of the year to hike in Rocky Mountain. Depending on which trails you want to hike, and how high you want to climb will determine which season is best for you. Snow is still prevalent at higher elevations until mid-June, and Trail Ridge Road is closed typically until mid- to late-May. Snowshoeing, cross-country skiing and hiking with traction devices are great alternatives to hiking in the winter. Take a look at the trail conditions to see how much snow is impacting the trail.
There are over 355 miles of trails in the park, and they range from easy, riverside walks, to bagging peaks of over 12,000 feet. Hiking is fantastic in the park, because there is something for everyone, no matter what your level of experience or ability is. We recommend going on a guided day hike, where you will gain insight about the geology and history of the Rockies from an expert guide.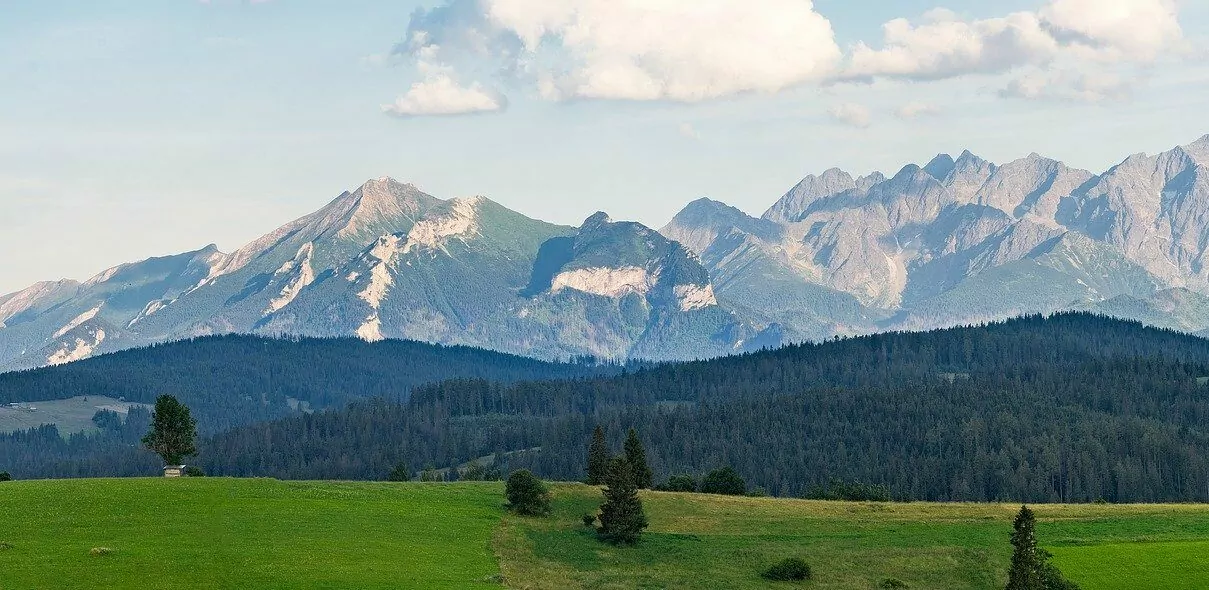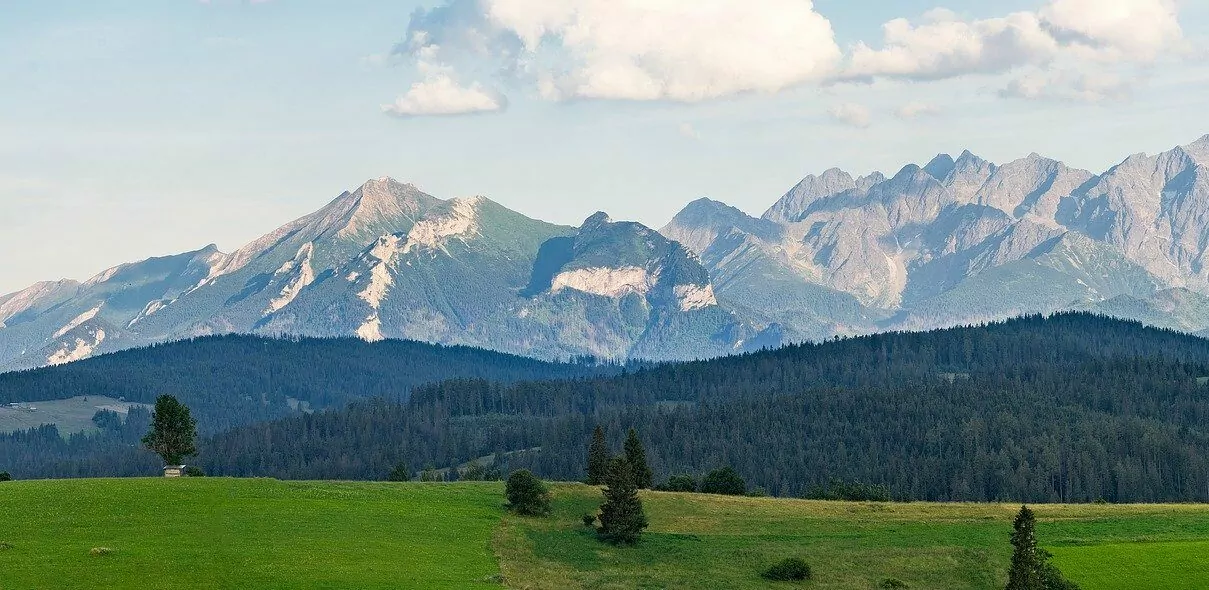 best time of the year for backpacking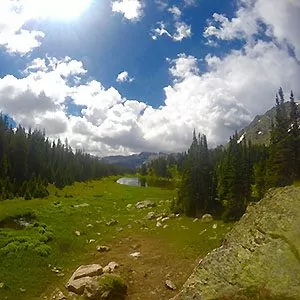 Summer is the best time of the year for backpacking, as most of the snow has melted at higher elevations. With most of the trails open mid-June and beyond, you can go on longer trips to the high country without being impacted by winter weather. It is also great during the summer because, at elevation, it is warm during the day and chilly in the evening—perfect weather for sleeping outdoors.
Because this is the most common time of year for backpacking, it could make obtaining permits for popular trails more difficult. It is recommended to be flexible with your itinerary, plan in advance so you can make reservations, or book a trip with Wildland Trekking— who takes care of all the permits and logistics, and provides you with high-level gear and outstanding backcountry meals.
Best time of the year for wildlife viewing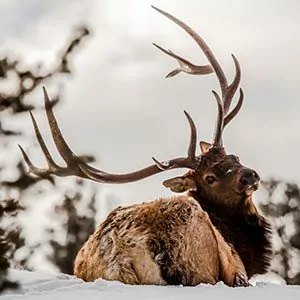 Spring, summer and fall are the best times for viewing wildlife in Rocky Mountain National Park. Spring is birthing season for many large mammals in the park; elk, mule deer and moose are seen in many areas with their newborn calves.
It is very likely to see wildlife in the summer—they like to soak up the sun as much as we do. Elk are seen frequently throughout the summer in meadows and at or above the treeline. Big horn sheep are seen from May to mid-September, mule deer are commonly seen in open meadows just about anytime of the year, and moose are often spotted in the willows on the west side of the park, in Kawuneeche Valley.
And lastly, fall is mating season for many large mammals, commonly called the rut. It is typically from mid-September to mid-October, and consists of large groups of elk in one area, the bull elk occasionally fighting to win a harem, and the sound of elk bugles echoing against the granite mountains.
best time of the year for rock climbing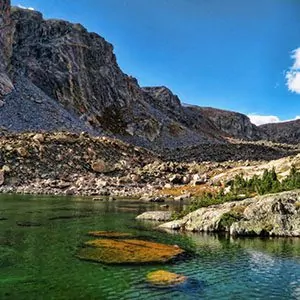 The best time for rock climbing in the park is in late-spring and summer. Many routes are closed in March and April for the nesting season of raptors, who are also drawn to the craggy outcroppings. Routes typically reopen in May, although there may still be a lot of snow at higher elevations. As the season progresses into summer, and the weather turns warmer, snow melts at high elevations, creating a perfect climbing environment.
Note that the weather changes drastically in the mountains, and winter weather can occur at any time of the year—even in the summer. Be prepared with gloves and a hat, rain gear and a warm jacket. Stay up to date on the weather, and check with a Ranger Station for current conditions.
best time of the year for fishing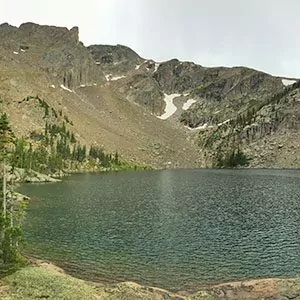 Summer and fall are the best times to fish in Rocky Mountain National Park, as the trout are bountiful and bite frequently mid-June to mid-October. Even so, according to some, fall is the best time to get out there, as the crowds begin to dissipate. In fall, you get near-perfect temperatures and warm, autumn-colored foliage, as well as more chance to encounter wildlife since it is the elk rut. Some of the best places for fishing in summer and fall include: Glacier Creek, Dream Lake and Roaring River.
A Colorado fishing license is required for anyone over the age of 16. You can purchase them from the Colorado Division of Parks and Wildlife.
best time of the year to avoid crowds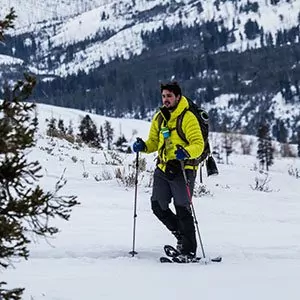 November through April is the best time to avoid crowds in Rocky Mountain National Park. Summer and fall weekends are the busiest in the park, and yearly visitation grows each year. In 2018, the park was visited by 4.5 million people, but just over .6 million people visited during the months of November through April. With lots of snow and less people, the park truly becomes a winter wonderland; and a lot of the time you will have it all to yourself.
If summer is the only time of the year that fits into your schedule, here are some tips to avoid the crowds:
Take a hike: the further you go from the main roads, the more the crowds thin out.
Experience the wild west: 80% of visitors stick to the east side of the park, leaving the west side much less crowded. The west side has stunning scenery and impressive vistas as well.
Wake up early: the earlier you rise, the more likely you are to find a parking spot, and the less crowded the trails will be.
Check out the park's webcam: this will help you know what to expect when trying to enter the park.
Use the Hiker's Shuttle: you can park in Estes Park, and take the free park shuttle bus that picks up at the Visitor Center in Estes Park and drops you off at Park and Ride. From the Park and Ride, you can transfer to another shuttle that will take you to popular trailheads along Bear Lake Road or Moraine Park.
JOIN A GUIDED COLORADO HIKING ADVENTURE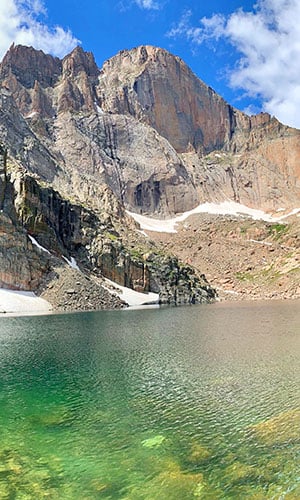 Rocky Mountain National Park is home to some of the most epic and amazing hiking vacations in the world. Wildland Trekking offers trips with the best of Rocky Mountain: waterfalls, mountains, views, wildlife, solitude, adventure and fascinating natural and cultural interpretation.
Guided Rocky Mountain treks are all-inclusive which covers permits; local transportation (excluded on certain tours); meals; equipment; safety systems and professional hiking/wilderness guides; all of which allows visitors to maximize their time in Rocky Mountain and focus entirely on enjoying the Park.
ROCKY MOUNTAIN ADVENTURE TOURS