Why Visit Rocky Mountain National Park
Rocky Mountain National Park is the third busiest park for a reason.
It contains over 60 mountain peaks that are over 12,000 feet in elevation, giving hikers and backpackers seemingly endless mountains to explore. The park has a way of drawing people in; making them feel small and humbled by the giant and towering mountains, and rejuvenating them with it's crisp and clear air. No matter what you are looking for in a Rocky Mountain adventure, you are sure to find it in this majestic park.
What makes rocky mountain unique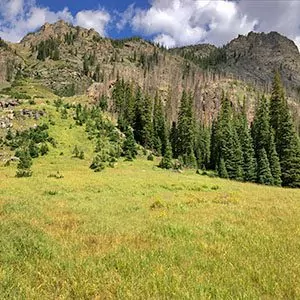 Rocky Mountain National Park is considered by many to be the gateway to the west. It boasts over 350 miles of hiking trails that take visitors to rushing waterfalls, clear alpine lakes and towering granite mountains. It is one of the highest parks in the country, with elevation ranging from 7,860 to 14,259 feet. And, there are 60 peaks over 12,000 feet in the park, giving you world-class scenery and a truly unique perspective of the mountains surrounding you. The highest road in the country—Trail Ridge Road—is located inside the park, at an elevation of 12,000 feet, bringing you to incredible alpine and subalpine overlooks. Approximately one-third of Rocky Mountain National Park is above the tree line, so you are able to experience the magnitude of the granite mountains without anything restricting your view.
Because there are so many different ecological zones within the park, there are many different species of animals and plants that reside in each ecosystem; the park is home to 60 species of mammals, 280 species of birds, and hundreds of species of wildflowers alone.
Rocky Mountain National Park has something for everyone—for those who want to see all the sights from the comfort of their car, to those who seek solitude and serenity on a multiday backpacking trip, everyone can enjoy the beauty of the Rockies.
how to get there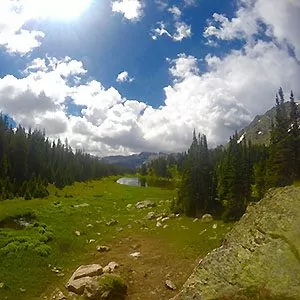 Rocky Mountain National Park is comprised of 415 square miles, in north central Colorado. There are two towns, Estes Park to the east, and Grand Lake to the west, that you can enter through. The closest airport is in Denver, which is approximately 1.5 hours from the park. A commercial shuttle service is available daily from the Denver Airport to Estes Park, and a free park shuttle bus runs from Estes Park into the east side of the park.
There is no public transportation from the east side of the park to the west side. If you want to see the wild west of Rocky Mountain National Park (and you should!), it is recommended that you rent a car, or go with a guiding company from one of the gateway communities.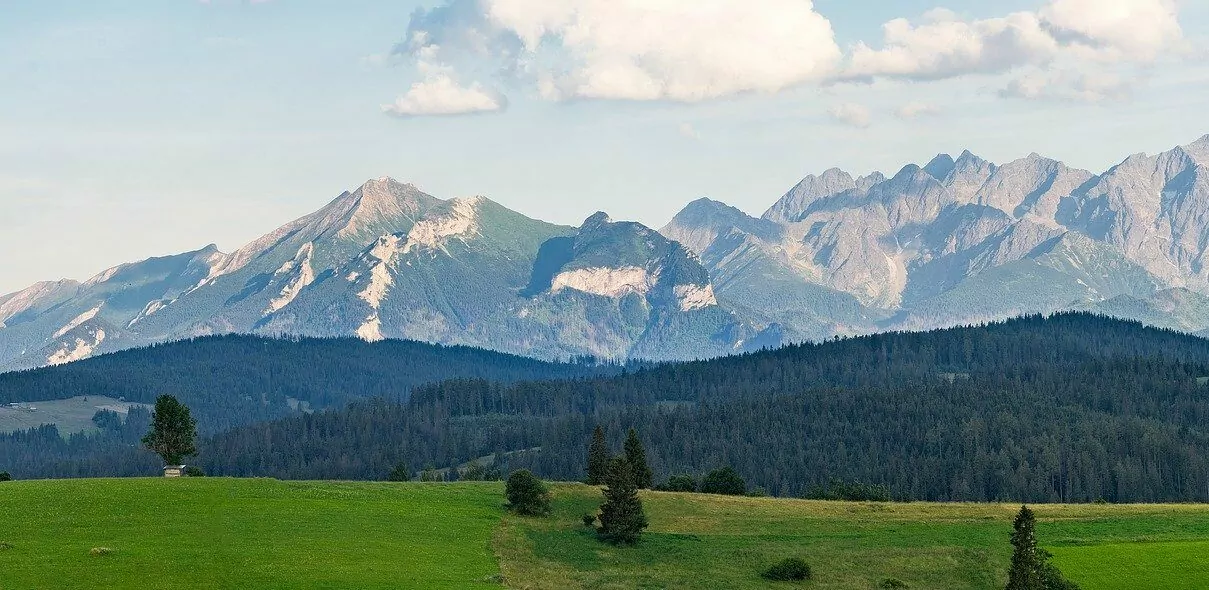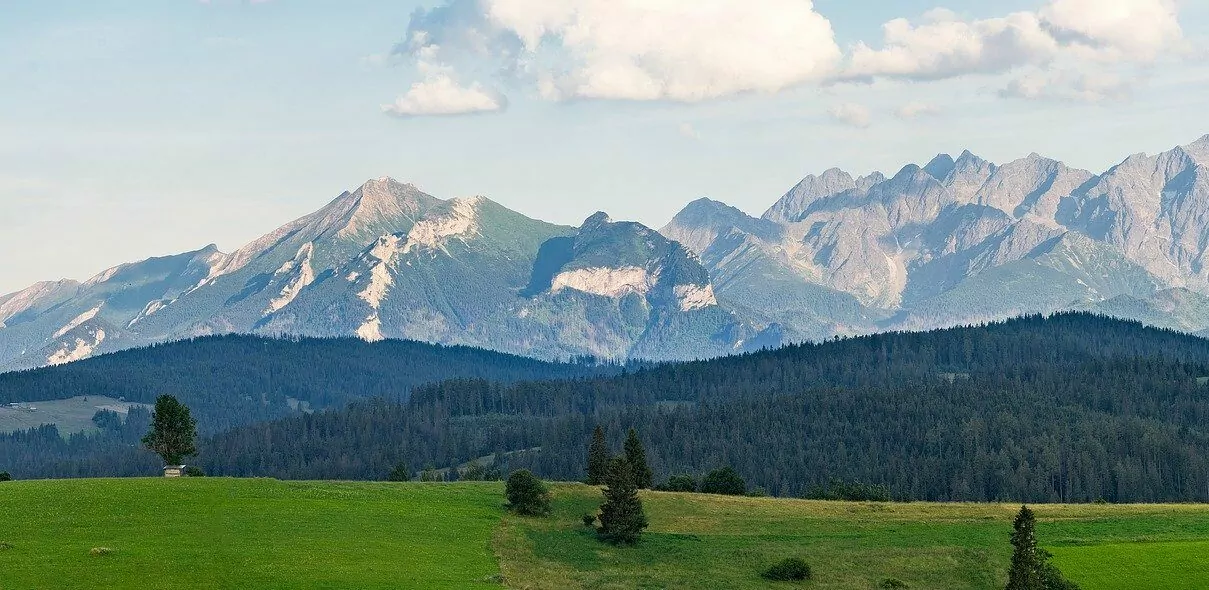 what to do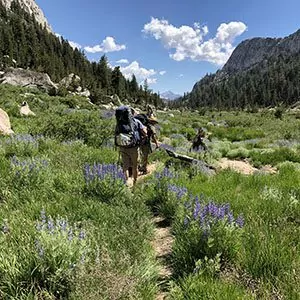 There is something for everyone in Rocky Mountain National Park! Popular activities in the park include hiking, backpacking, sightseeing, wildlife viewing, fishing and more.
Hiking in Rocky Mountain is ideal in spring, summer and fall. There are plenty of day hikes that will take you to incredible, awe-inspiring vistas, where you can see mountains as far as the eye can see. Trails vary in distance and difficulty; from flat, lakeshore walks to steep and strenuous summits. You can check out our list of favorite Rocky Mountain hikes for recommendations and information.
Backpacking is a fantastic way to experience the wilderness of Rocky Mountain. With over 350 miles of hiking trails, and 120 wilderness campsites, there are so many ways to enjoy the backcountry. Campsites vary in distance, ranging from one mile from the trailhead, to one mile from the summit of Longs Peak. Backpacking in Rocky Mountain National Park is great for those who are just getting started, as well as those who have been backpacking for decades.
Additionally, sightseeing and wildlife viewing is a very popular activity in the park. With how extensive the Rockies range, it is no surprise that they are home to 60 species of mammals, 280 species of birds, and 11 species of fish. Check out the National Park Service's tips for wildlife viewing to get the best and most up-to-date information about where to see certain wildlife.
Lastly, fishing is a very exciting and popular thing to do in Rocky Mountain National Park. There are over 50 lakes in the park that you can fish in, and 60 species of fish, giving you plenty of opportunity to catch something good. A Colorado fishing permit is required for anyone over the age of 16.
when to go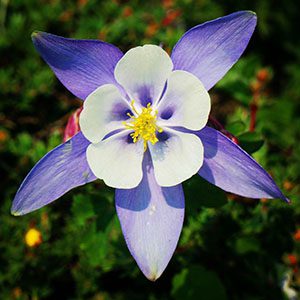 When determining when to visit Rocky Mountain National Park, you should take the following into consideration:
The crowds: Rocky Mountain is the third busiest National Park in the country, and summer is by far the busiest time of the year.
The location within the park that you visit: 80% of all visitors enter through the east entrances. But, the west side of the park has just as impressive and expansive views, without much of the crowd, so it is worth checking out.
The roads you want to drive: many roads close due to bad weather; you can stay up to date on road closures here.
The weather: below is the weather for Estes Park and Kawuneeche Valley by month.
Month
Estes Park
Kawuneeche Valley
Days of Precip
Avg Hi
Avg Lo
Avg Hi
Avg Lo
January
36°F (2°C)
18°F (-7°C)
32°F (0°C)
-2°F (-18°C)
8 Days
February
36°F (2°C)
18°F (-8°C)
34°F (1°C)
2°F (-16°C)
7 Days
March
44°F (6°C)
23°F (-5°C)
43°F (6°C)
9°F (-12°C)
7 Days
April
51°F (10°C)
28°F (-16°C)
49°F (9°C)
20°F (-6°C)
7 Days
May
60°F (15°C)
35°F (1°C)
58°F (14°C)
27°F (-2°C)
7 Days
June
74°F (23°C)
45°F (7°C)
71°F (21°C)
32°F (0°C)
5 Days
July
80°F (26°C)
50°F (10°C)
76°F (24°C)
38°F (3°C)
9 Days
August
76°F (24°C)
48°F (8°C)
73°F (22°C)
35°F (1°C)
9 Days
September
69°F (20°C)
41°F (5°C)
66°F (18°C)
28°F (-2°C)
7 Days
October
56°F (13°C)
33°F (0°C)
53°F (11°C)
21°F (-6°C)
5 Days
November
44°F (6°C)
25°F (-3°C)
41°F (5°C)
9°F (-12°C)
7 Days
December
35°F (1°C)
18°F (-7°C)
30°F (-1°C)
0°F (-17°C)
8 Days
visit on your own or with a guiding company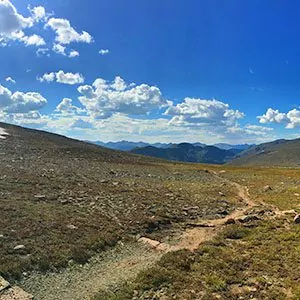 Many people decide to visit on their own, and others decide to go with a guiding company; both are fantastic options. If you want to avoid the stress of planning a National Park vacation—the hassle of getting permits, figuring out accommodation or campgrounds, planning meals and navigating the busy park—then a guided trip might be the best choice for you! A Rocky Mountain guiding company can enhance your park experience by providing insight about the geology, wildlife and history of the area.
But, if planning and researching is a thrill to you, and you want to see the park on your own terms, then visiting on your own may be the best option.
join a guided colorado hiking adventure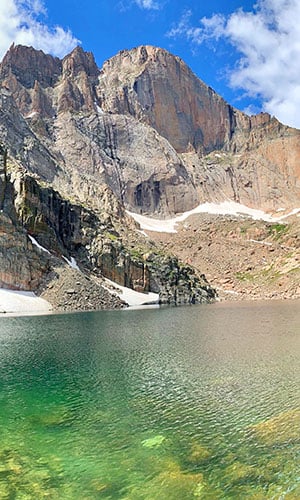 Rocky Mountain National Park is home to some of the most epic and amazing hiking vacations in the world. Wildland Trekking offers trips with the best of Rocky Mountain: waterfalls, mountains, views, wildlife, solitude, adventure and fascinating natural and cultural interpretation.
Guided Rocky Mountain treks are all-inclusive which covers permits; local transportation (excluded on certain tours); meals; equipment; safety systems and professional hiking/wilderness guides; all of which allows visitors to maximize their time in Rocky Mountain and focus entirely on enjoying the Park.
rocky mountain adventure tours