Visiting Yosemite in December
Learn what to expect when visiting Yosemite National Park in December
Winter is a magical time in Yosemite National Park. There is nothing like watching snow blanket the granite domes and lodgepole pines. Visiting the park in December has wonderful benefits, as well as some drawbacks. If you can make it to Yosemite in December, you will have an amazing trip, and leave with an appreciation for the snow and solitude of winter in the park.
benefits of visiting in december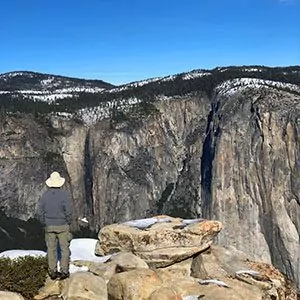 The biggest benefit to visiting Yosemite in December is the lack of crowds. Summer is the busiest time of the year, and spring and fall are also bustling—although not nearly as busy as summer. Winter is a season of peace and quiet. The other main benefit to visiting in December is the beauty of the snow falling covering the domes of the Valley or the giant sequoias of Mariposa Grove. It is truly a winter wonderland. And, the low lighting in winter makes for great photography.
drawbacks of visiting in december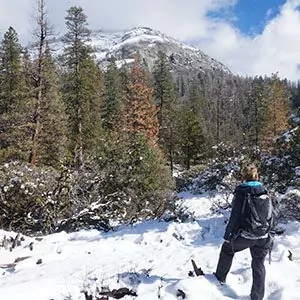 The snow in Yosemite is a double-edged sword, making it beautiful, but also closing many of the roads. The biggest drawback to visiting in December is the closures of Tioga Road and Glacier Point Road typically closing in November, and opening in late-May. Highway 140 that runs through the Valley is open year-round, but may have snow chain restrictions. Mariposa Grove Road is also closed in December, although you can park your car at the Mariposa Grove Welcome Plaza and walk the two-mile Washburn Trail to the grove.
things to do in december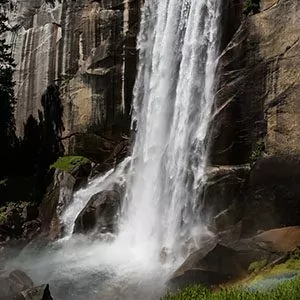 December is a great time to explore Yosemite without the crowds. The beauty and majesty of snow in the Valley makes the park very photography-friendly. Make sure you catch sunrise or sunset from Tunnel View, just outside the Valley. Also, there are great hiking options in the Valley, Hetch Hetchy, Wawona and Mariposa Grove. Visiting the Ansel Adams Gallery or the Yosemite Museum, both by the Yosemite Valley Visitor Center, are great options if the weather prevents you from spending time outside.
A unique experience in Yosemite at the end of December is cross-country skiing, downhill skiing and snowboarding or snowshoeing at Yosemite Ski and Snowboard Area. This is a great way to see areas of the park that are closed to cars and only accessible by cross country skis or snowshoes. Yosemite Ski and Snowboard Area opens for the season on December 20th, and closes March 31st.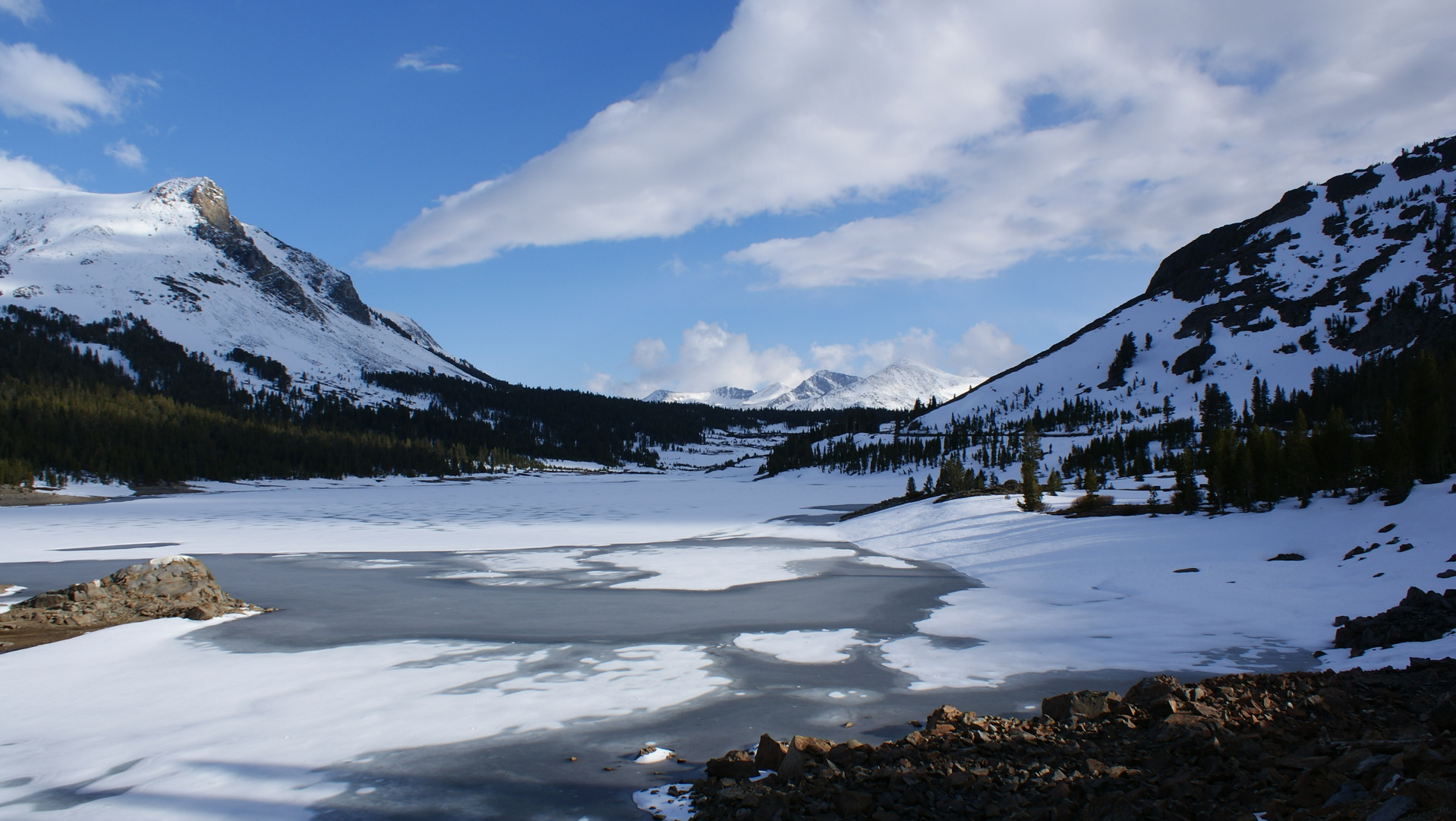 hiking in december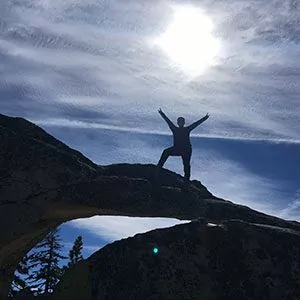 While there are many trails that are closed for the winter, there are plenty that are still accessible. Many of the lower trails in the Valley, such as Bridalveil Fall, Mirror Lake, Lower Yosemite Falls and the Vernal Falls footbridge on the Mist Trail stay open through the winter. But, trails that take you higher in elevation, like Upper Yosemite Falls and 4-mile Trail are closed. The cables for Half Dome are taken off at the end of October. However, Hetch Hetchy and Wawona remain open all year, and their trails will be snow-covered, but they will be open. You can read NPS' current conditions before heading out for the day.
Early mornings will be chilly, so be prepared with hats, gloves and warm layers. It will get warmer throughout the day, so bring a daypack where you can put your layers as you take them off. Even though it is cold out, make sure you are still drinking plenty of water throughout the day. Plan on starting your hike around 7 or 8, and make sure you can finish it within 6-8 hours due to the shorter days of winter.
weather in december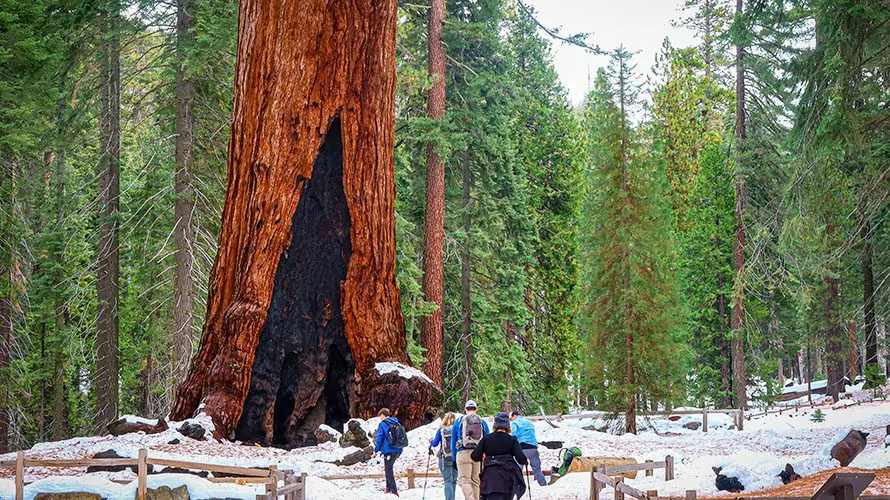 Winter in Yosemite it typically cold and snowy, although sunny and warm days are not too uncommon. The average temperature in Yosemite Valley and Wawona in December is a high of 47, and a low of 28 degrees Fahrenheit (8/-2 degrees Celsius). On average, it snows 7 days in December.
JOIN A GUIDED HIKING ADVENTURE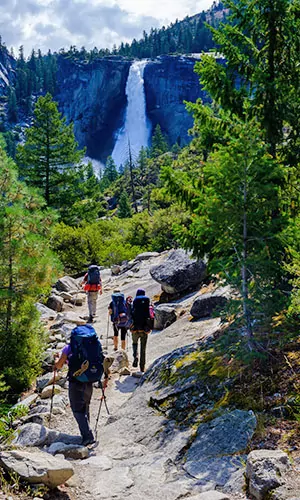 Yosemite National Park is home to some of the most epic and amazing hiking vacations in the world. Wildland Trekking offers trips with the best of Yosemite: waterfalls, views, wildlife, solitude, adventure and fascinating natural and cultural interpretation.
Guided Yosemite treks are all-inclusive which covers permits; local transportation (excluded on certain tours); meals; equipment; safety systems and professional hiking/wilderness guides; all of which allows visitors to maximize their time in Yosemite and focus entirely on enjoying the Park.
YOSEMITE ADVENTURE TOURS
GUIDED BACKPACKING ADVENTURES: these are for people interested in an authentic Yosemite hiking adventure away from the roads and crowds.
PORTERED TRIPS: on these innovative trips, guests hike with light day packs and camp near in stunning backcountry locations.
INN-BASED PACKAGES: these tours are all-inclusive packages with lodging, amazing daily hikes, expert guides, meals, transportation and more!
CAMPING-BASED HIKING PACKAGES: camping-based hiking packages provide all-around hiking experiences of Yosemite on wonderful outdoor vacations.
DAY HIKE TOURS: maximize your day in Yosemite on a fully guided, award-winning hiking tour on one of the Park's best trails.