Visiting Yosemite in September
Learn what to expect when visiting Yosemite National Park in September
September in Yosemite is warm and dry, and is the close of the beautiful, but busy summer season. There are many benefits to visiting in September, as well as some drawbacks. Below, we have categorized the most common "when to go" questions to help you determine if September is the best time for you to visit Yosemite National Park.
benefits of visiting in september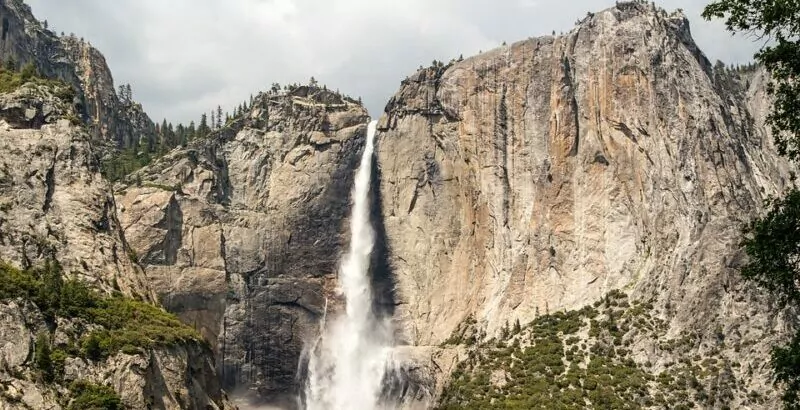 September in Yosemite a wonderful time of year to visit the park. Wildlife is out and about, enjoying the last of the warm weather, and park is alive with flora and fauna. Another perk to visiting this time of year is all of the trails are open, giving you hundreds and hundreds of miles of trail to choose from. Also, backpacking in September is ideal since the snow has melted from high country, and you can experience the best of the backcountry on multi-night trips.
drawbacks of visiting in september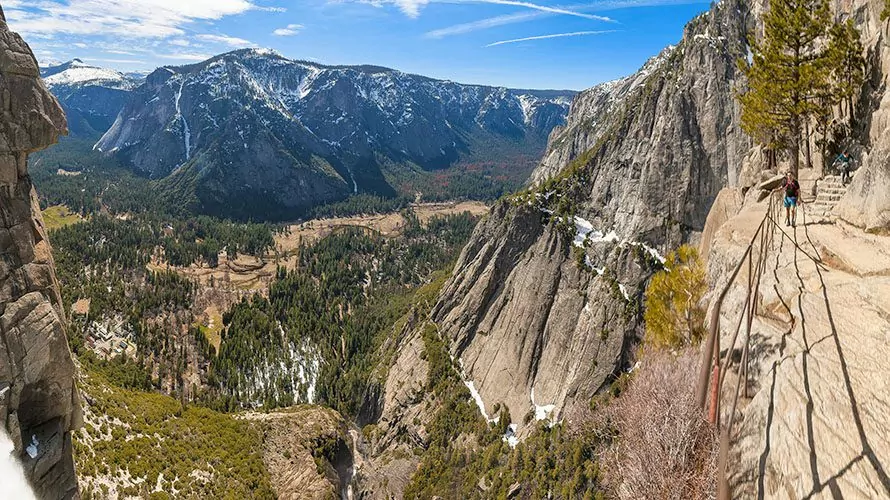 Although not as busy as the earlier summer months, there is still a crowd in September. This means long lines for shuttle buses, difficulty obtaining permits and expensive peak season accommodation rates. Even though it is really crowded and obtain permits is harder, it is not impossible— plan your trip well in advance, and be flexible. To avoid the stress of getting permits and to get off the beaten path, we recommend going with a guiding company.
If you have a low tolerance for crowds, but the only time you can visit the park is in the summer, there are ways to still enjoy your time in the park. Listed below are the best ways for escaping the crowds in the summer:
Get an early start: the earlier you rise, the more of the park you have to yourself before the crowds arrive.
Go on a hike: the further you go on a trail, the more the crowds thin out.
Plan ahead: the earlier you make reservations, the more likely you are to get the permits that you want.
Go on a picnic: try to avoid the crowded eateries at lunchtime, instead gather supplies from the general store and enjoy a picnic at one of the many overlooks in the park.
things to do in september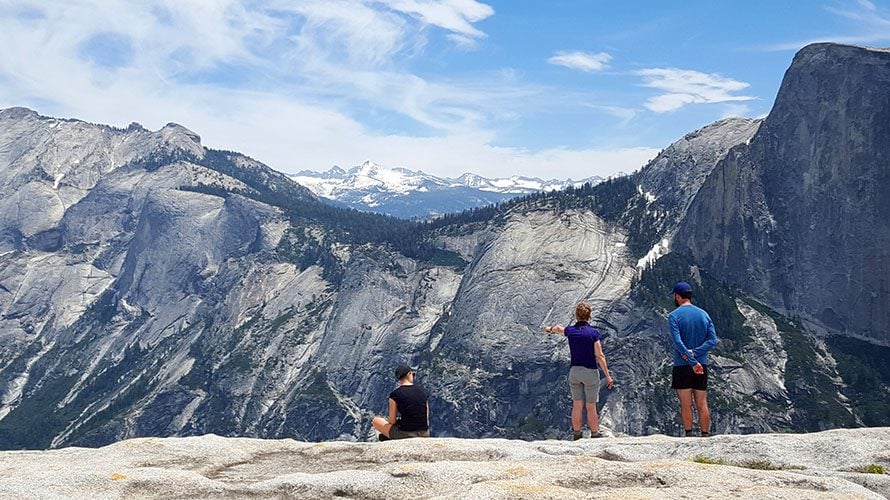 There is a ton to do in Yosemite in September. All of the trails have opened, so you are able to climb to higher elevations for a incredible and panoramic vantage point of the Valley and high country. Day hiking is a great option if you want to experience Yosemite's backcountry in a day. And, backpacking is an extraordinary option if you have multiple days in the park and want to sleep in the backcountry among the granite, pines and stars. You can also enjoy a Yosemite camping trip or tour in September and soak up the magic of the outdoors with many conveniences of not being in the backcountry. There is also biking in the Valley, with 12 miles of paved and flat bike trail. Bus tours of the Valley and Glacier Point Road offer many different road tours in the park through September.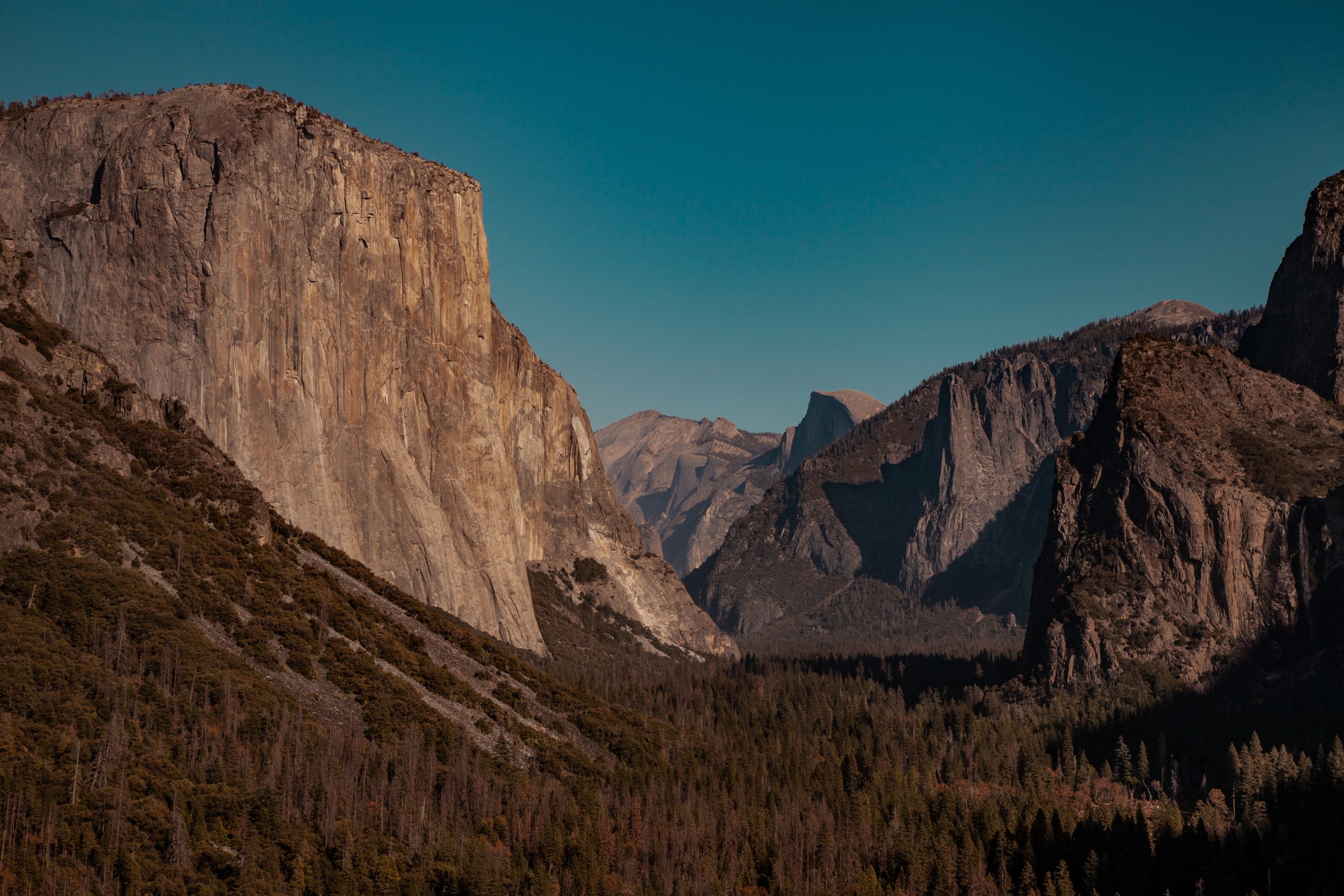 hiking in september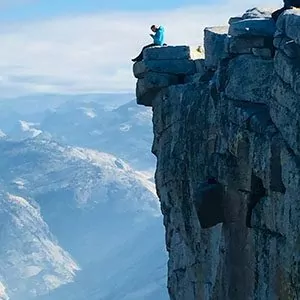 The hiking in Yosemite is world-class, and it is ideal in September since most of the trails have opened and the weather is near-perfect. The park has over 800 miles of hiking trails, and many lead to waterfalls, alpine lakes or granite peaks. Trails vary in distance and difficulty, so there is something for all ages and levels of experience. Each area of the park has easy to strenuous trails, so you are guaranteed to find a trail that will spark your interest. You can read about the best hiking trails in Yosemite, and NPS' list of trails here.
Backpacking is spectacular in September, but does require a wilderness permit. With the weather being warm during the day and chilly at night, it is ideal for camping out among the granite and the stars. Read the best trails for backpacking to decide with trip is best for you.
weather in september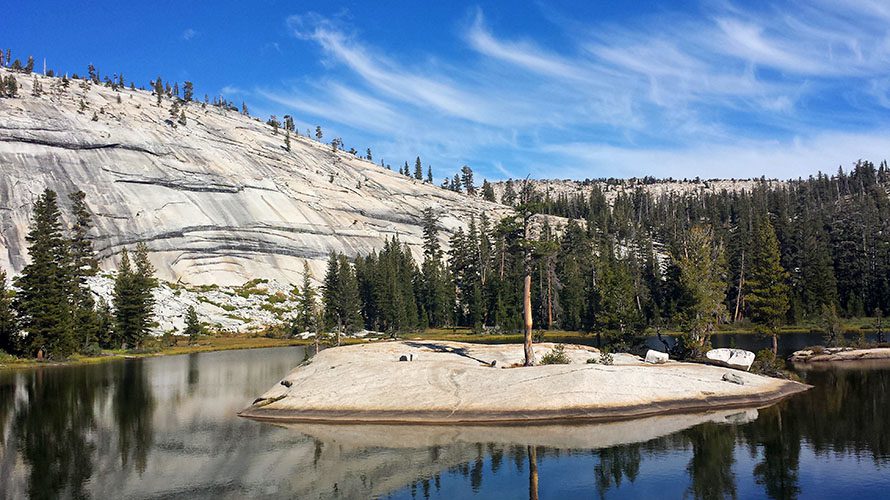 Weather in Yosemite in September is usually warm and sunny, and all around beautiful. The average temperature in Yosemite Valley is a high of 82 and a low of 51 degrees Fahrenheit (28/ 11 degrees Celsius). At 8,000 feet, the average temperature in Tuolumne Meadows is a high of 65 and a low of 31 degrees Fahrenheit (18/ -1 degrees Celsius). On average, there are two days of rain in September.
JOIN A GUIDED HIKING ADVENTURE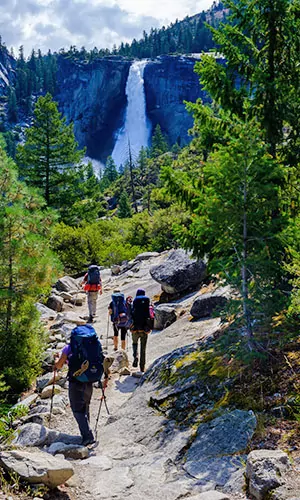 Yosemite National Park is home to some of the most epic and amazing hiking vacations in the world. Wildland Trekking offers trips with the best of Yosemite: waterfalls, views, wildlife, solitude, adventure and fascinating natural and cultural interpretation.
Guided Yosemite treks are all-inclusive which covers permits; local transportation (excluded on certain tours); meals; equipment; safety systems and professional hiking/wilderness guides; all of which allows visitors to maximize their time in Yosemite and focus entirely on enjoying the Park.
YOSEMITE ADVENTURE TOURS
GUIDED BACKPACKING ADVENTURES: these are for people interested in an authentic Yosemite hiking adventure away from the roads and crowds.
PORTERED TRIPS: on these innovative trips, guests hike with light day packs and camp near in stunning backcountry locations.
INN-BASED PACKAGES: these tours are all-inclusive packages with lodging, amazing daily hikes, expert guides, meals, transportation and more!
CAMPING-BASED HIKING PACKAGES: camping-based hiking packages provide all-around hiking experiences of Yosemite on wonderful outdoor vacations.
DAY HIKE TOURS: maximize your day in Yosemite on a fully guided, award-winning hiking tour on one of the Park's best trails.