Updated: 08/10/2022
April is the start of spring in Yosemite National Park, making it the most lovely time to visit. The park comes to life with wildflowers, waterfalls and wildlife. There are definite benefits to visiting Yosemite in spring, but there are some drawbacks also. Below, we've broken up your most common "when to go" questions into categories to make it easy to see if April is the best time for you.
benefits of visiting in april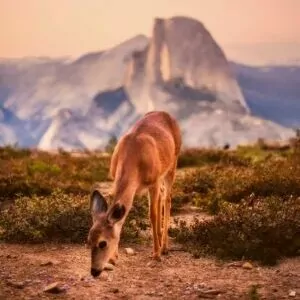 The biggest benefit of visiting in spring it is the awakening of the park after a long winter. In late April, wildflowers are blooming in west Merced River canyon. As the first buds of tufted poppies and spider lupines spring up throughout fields, it is obvious that spring has arrived and there is more beauty and life to come. While winter is ethereal with its white shawl over the valley and summer is a mix of green and brown, spring brings a burst of color as the wildflowers explode throughout the park. Waterfalls are also rushing this time of year, as snow melts at higher elevation, and wildlife is out and about, excited about warmer weather and and the abundance of food that is no longer covered in snow.
Another benefit of visiting Yosemite in spring is the lack of the crowds that summer brings. There are definitely more visitors than in the winter months, but it is much more manageable than the summer. Also, while many trails remain snow-covered in April, some trails in Yosemite Valley, Hetch Hetchy and Wawona may be snow-free in April and not require snowshoes or microspikes, making them more accessible to visitors without specialized gear. Most of the time chains are not required for entry in April, further making the park more accessible to those without winter gear.
You will also find that while some roads remain closed, other locations in the valley that were inaccessible during winter are now open. Mariposa Grove Road typically opens in April. While it is closed, you are still able to park your car at the Masiposa Grove Welcome Center, and take the 2 mile Washburn Trail to the grove. But once the road opens, you can park your car the Welcome Center, and take a shuttle bus to the grove; the bus leaves from the parking area every 15 minutes. This way you still have energy and time to take one of the longer treks at the grove instead of spending your time hiking to get there.
The weather is usually a benefit while visiting Yosemite in April (although sometimes it can be drawback). With typically milder temperatures and warmers days, this brings a happy medium between the snow-gear-required winters and the very hot and dry summers.
drawbacks of visiting in april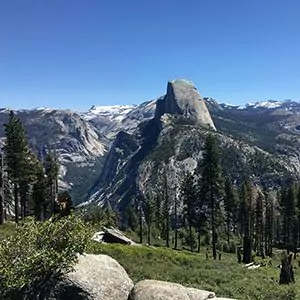 The biggest drawback to visiting Yosemite in April is that Tioga Road and Glacier Point Road are still closed; they don't typically open until late May or June as well as some of the other hiking areas. This leaves visitors with access to pretty much only the valley and with more crowds arriving for the warmer months, this can cause congestion on the roads as there are limited options. In addition, the weather in April can sometimes be unpredictable. For the most part, the weather is warmer, but it will occasionally snow. Snow chains are sometimes required in the early spring and this can spell disaster on a trip if visitors don't have the gear.
Many trails in the park remain covered in snow through May, so your hiking options will still be limited. Four Mile Trail may be open to about half way up, but remains closed for the rest of the way and other iconic hikes like Yosemite Falls are open but may still have snow which can make navigation and traction treacherous.
An additional drawback of visiting in April is the decreased availability and sometimes increased price for accommodations. The winter days of taking your pick of lodges or campgrounds are gone with first-come, first-served campgrounds filling up in good weather and prices on the lodges increasing. Some of these campgrounds also switch to reservations sometime in April so make sure you know if you can walk up to the campground or if you need a reservation.
things to do in april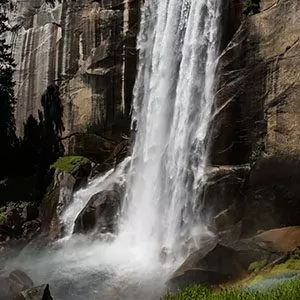 April in Yosemite in the perfect time to chase waterfalls. As the warmer weather begins to melt snow from higher elevations, even small creeks and streams are rushing with water. You will see many unnamed waterfalls cascading down the massive granite walls of the valley and the big waterfalls, like Yosemite Falls and Bridalveil Falls, will be thundering like firehoses. Hiking is a great activity despite the possibly still snowy and definitely muddy conditions. Many trails at lower elevation in the Valley are accessible and free from snow in late April. Mirror Lake Trail and Lower Yosemite Falls Loop give a great perspective to the giant granite domes looming over the Valley, sometimes flowing with waterfalls. The hiking around Mariposa Grove and Wawona are also great options. Check out the best Yosemite hikes for more ideas.
If the weather is unfavorable while you are visiting, you can visit The Ansel Adams Gallery, which offers photography workshops, free camera walks, and other activities. The Yosemite Museum is another great option if the weather restricts you from being outside; it features seasonal historical exhibits about Yosemite and the surrounding region. Both are located by the Visitor Center in Yosemite Valley.
If the weather permits, however, make sure to get outside and get those pictures. Photography is a huge activity in Yosemite in April. It's difficult to take a bad picture in this place with its plethora of waterfalls, bright and beautiful wildflowers, abundant wildlife, and stunning overall scenery. Try gathering collections of pictures of one type of thing such as waterfalls, rocks, clouds, or wildlife and then cherish the memories of your photo scavenger hunt. If you're really ambitious, try out some star photography in the clear springs nights. It will still be very cold at night though, so if you try this make sure to bring the proper gear.
There are multiple companies that offer horseback riding in Yosemite that are open in the spring and there is some remnant of snow sports such as snowshoeing if you want to travel above 6,000 ft where there is still likely to be snow. This means, however, that backpacking options are still severely limited and cannot be done without hiking in the snow. But the receding snow in the valley means that biking riding is again available and is a great option when it comes to getting around.
Things to see in april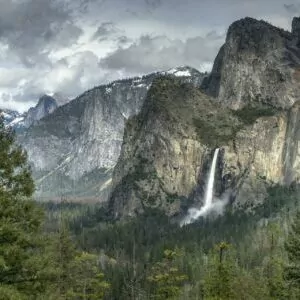 There are simply too many sights to see in Yosemite to be able to do them all justice in one trip, so here is a short list of sights you will want to put on your bucket list for your next April excursion.
Waterfalls: The waterfalls in Yosemite are spectacular any time of year, but in spring when the warmth of the sun and the longer days begin to melt the winter snow pack, the waterfalls burst forth like hundreds of firehoses and dump thousands of gallons of water over the valley's towering cliffs. Bridalveil, upper Yosemite, Vernal, Nevada, Horsetail: the list goes on of these natural wonders that every visitor should get the chance to behold.
Tunnel Overlook: By far the most famous of the overlooks along the road that leads into the valley, the tunnel overlook is worth a stop no matter how many times you've seen it. With the sheer massiveness of El Capitan to your left, the thundering Bridalveil Falls to your right, Half Dome rising in solitude in the distance, and the Merced river threading its way through the valley, this is a can't miss photo opportunity. (The left most section of this view is shown in the image left).
Mariposa Grove: The shuttle should be running to Mariposa Grove by this time of the year and visitors can take it instead of making the trek to the grove of towering sequoias. These beasts of nature were originally protected by President Lincoln in 1864 and have wowed visitors to this day. The areas offers many hiking trials as well.
Granite Monoliths: Perhaps the most recognizable cliffs in the world, El Capitan and Half Dome are truly wonders to behold. These must-see– or perhaps can't-miss– features of Yosemite are iconic to the park and need to be experienced up close to really get a grasp on how big they are. Pictures don't do them justice; take the time to get close to these massive rocks — El Cap is the largest single piece of granite in the world– and admire their sheer size.
Wildlife: Take some time to search out the wildlife in Yosemite; you won't regret it. Mule deer lounge in the meadows, coyotes stalk the campground in the evening, and some black bears will be out of hibernation and searching for food in the vegetation. Make sure to also look out for animals in the rivers like otters and minks and to the skies for eagles and owls.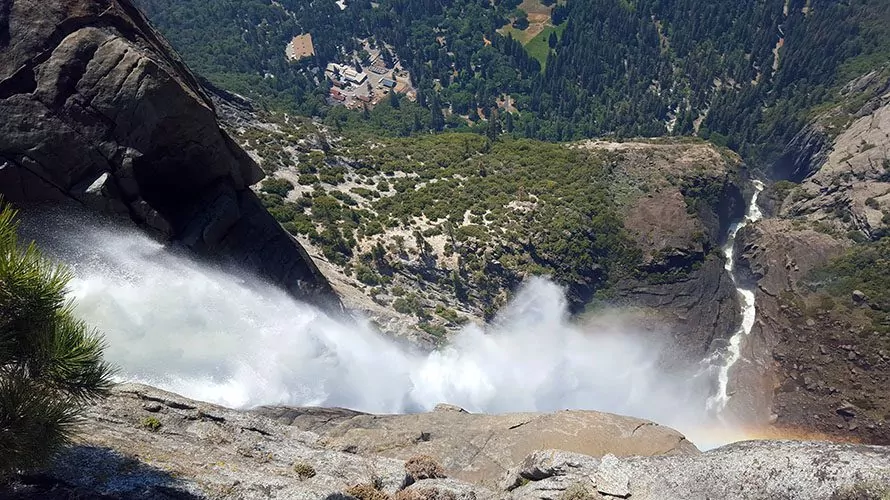 hiking in april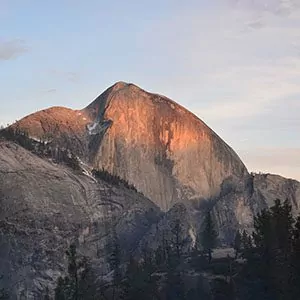 While many trails are still covered in snow in April, trails in lower elevations may be accessible. Mirror Lake Trail and Cook's Meadow Loop in the Valley, Lookout Point in Hetch Hetchy, and Wawona Meadow Loop in Wawona may be options for hiking trails. Early mornings will be very chilly in Yosemite, so be prepared with hats, gloves and warm layers. You can read NPS' current conditions to see what trails are open before heading out for the day.
The Mist Trail up to Vernal Falls is usually open in April up to at least Vernal Falls. This very famous and moderate hike gives visitors impressive views of Vernal Falls from a foot bridge before becoming strenuous and climbing along side the falls up large and steep stone steps. These step are nearly always slippery with the mist from the falls (hence the name) and can be treacherous for even experienced hikers. You can also reach the Nevada Falls farther up the trail by taking the longer route on the John Muir Trail. These trails should be open in April but exactly when and where they will open will depend on snowmelt.
The trails in and around lower Mariposa Grove should also be snow free by this time of the year though the upper grove may still have some snow. Hiking is much more feasible in April than it is in January, February, or even March, but some of your options may still be limited depending on snowmelt.
backpacking in april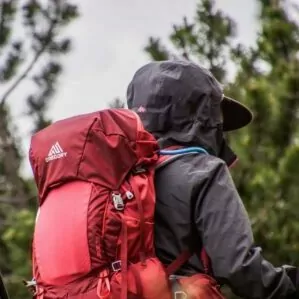 By April in Yosemite, backpacking is again an option even if you might encounter some snow on the way. Any trail that is long enough to camp on takes you up and out of the valley above the typical 6,000 foot snow line in April. Of course, many campgrounds are open in April and you can test out of camping gear backpacking style if you would like.
If you are set on doing some backpacking on the rims around the valley, there are a few options, although these should only be attempted by experienced backpackers who are confident in their skills and knowledge. A traverse along El Capitan or the North Rim of the valley are possible if the winter has been dry and the snow is low.
Unlike during the winter months, cross country skiing to one of the overnight ski huts throughout the park is not an option as they are only open for the winter. Backpacking experiences in April can be found if you book a guided tour or decide to gear up for snow camping adventure. Visitors should be aware, however, that snow camping is dangerous and that all campers need to adequately prepare for their treks
weather in april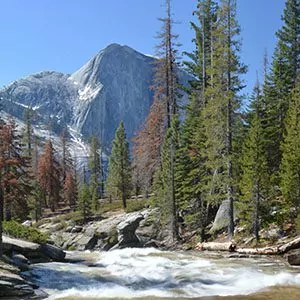 Yosemite is a massive park and thus the temperatures and snow levels will vary depending on elevation. But in April many of the locations with higher elevation such as Tuolomne Meadows are still closed due to snow. The average temperature in Yosemite Valley and Wawona in April is a high of 64 and low of 37 degrees Fahrenheit (18/3 degrees Celsius). On average, it rains or snows approximately 6 days in April. To put this average in perspective, this would mean that it snows or rains around once every five days.
While the weather in April is usually a benefit of visiting Yosemite compared to the icy months of winter, it can bring unexpected weather systems– especially cold fronts– that catch leave visitors who were expecting warm spring weather unprepared. The evening temperatures are also still nearly at freezing so campers should be advised to bring their cold weather gear. Don't let the warmer temperatures at home fool you into thinking that the mountains will be warm as well. April is spring in Yosemite but spring can still have cold weather and occasional snows.
The weather in Yosemite in April is often unpredictable due to the change in the season. Visitors should still bring warm layers and footwear for the evenings if not cold fronts that move in. Make sure to bring rain gear as well and that your clothes are made of a material that looses warmth if it gets wet. Layering is the best way to be prepared for Yosemite days in April in addition to carrying a day pack to stash your layers when it gets warmer.
Natural wildfires are not very likely to occur in spring because the earth is still so saturated with water and snow, but the National Parks Service does still occasionally have controlled burns that mimic natural fires for the health of the forest. While these can make the air hazy or smokey, they shouldn't cause a risk to health because of air quality.
wildlife in april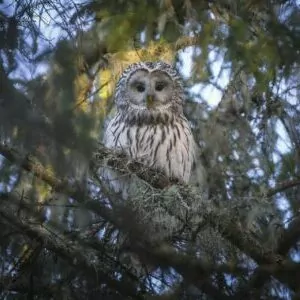 The wildlife in Yosemite in April is abundant and active. Coming out of the colder winter months, these animals are alive with the warmer weather. Visitors will see mule deer strolling through campgrounds or lounging in the meadows, marmots, chickmonks, and squirrels scurrying to and forth, and of course, the iconic Yosemite Black Bears making their way out of hibernation and into the view of visitors. For those who come to Yosemite for wildlife photography and want to do more than slow down and snap a picture of a bear out of the car window, April is a great time to visit because so many creatures are active. Coyotes slink around campgrounds at night and many of the birds in this region are stunning see, especially the owls, eagles and other birds of prey that roam the skies or fly low among the trees. The recently reintroduced Yosemite bighorn sheep is on shy side, but can be seen if you have the patience to look for the herds of gray sheep among the gray granite they live in. The Merced River also occasionally boasts otters and mink along with some of the park's amphibians and and fish that have come out for the warmer weather. Yosemite's more elusive residents such as bobcats, fishers, mountain lions, and even the Sierra Nevada red fox all live at higher elevation and visitors that venture into the still snowy areas are more likely to see the tracks of these creatures than the creatures themselves, although that is not out of the question.
Unfortunately, some of the biting insects will be out again with the warmth. It will still, however, be too cold at night for some of them and the swarms of mosquitos will be less than they are in the summer.
Recommended Wildland trips in april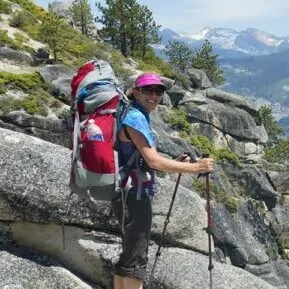 Visiting Yosemite in April is wonderful as some of the snow has started to melt and the weather has become a little warmer. But April can still be intimidating as it's difficult to keep up with which roads and trails are open or not. Our Wildland Trekking guides are at your service when it comes to keeping up with the logistics so that you can enjoy the season. We have many options for overnight camping trips and day hiking options, but here are a few tours we especially recommend for April.
El Capitan Traverse: If you're determined to do some backpacking in Yosemite in April, this is your trip. The only backpacking trip we run in April, this 4 or 5 day trek will take you along the north rim of the valley and over the largest single piece of granite in the world, El Capitan. Snow is not impossible for this trip, so bring your winter gear and your sense of adventure for this spectacular backpacking tour.
Yosemite Valley Basecamp Tour: This guided base camp tour takes all the hassle out of a visit to Yosemite in April and lets you truly enjoy the season with a comfortable base camp for the evenings and wondering hiking adventures during the day. With tents, sleeping bags, sleeping pads, day packs, trekking poles, and all meals included, this trip is a must for those looking for a base camp hiking adventure.
Best of Yosemite Inn Based Tour: Few things are better than relaxing in a cozy lodge after a long, exciting day of hiking in a national park. On this 5 day, inn based tour you'll get to do just that at your comfortable accommodations after hiking some of the most spectacular treks in Yosemite National Park. Visit waterfalls, summit peaks, see stunning overlooks, and marvel at giant sequoias all the while not having worry about any logistics of your trip. All inclusive with meals, accommodations, trekking poles, and a day pack, you won't want to miss this exciting Yosemite adventure.
JOIN A GUIDED HIKING ADVENTURE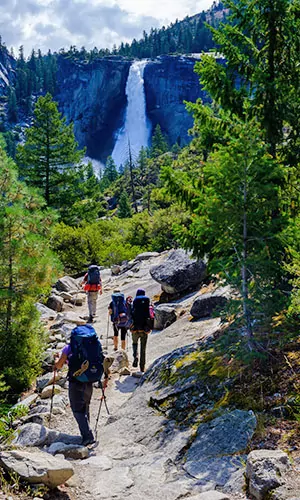 Yosemite National Park is home to some of the most epic and amazing hiking vacations in the world. Wildland Trekking offers trips with the best of Yosemite: waterfalls, views, wildlife, solitude, adventure and fascinating natural and cultural interpretation.
Guided Yosemite treks are all-inclusive which covers permits; local transportation (excluded on certain tours); meals; equipment; safety systems and professional hiking/wilderness guides; all of which allows visitors to maximize their time in Yosemite and focus entirely on enjoying the Park.
YOSEMITE ADVENTURE TOURS
GUIDED BACKPACKING ADVENTURES: these are for people interested in an authentic Yosemite hiking adventure away from the roads and crowds.
PORTERED TRIPS: on these innovative trips, guests hike with light day packs and camp near in stunning backcountry locations.
INN-BASED PACKAGES: these tours are all-inclusive packages with lodging, amazing daily hikes, expert guides, meals, transportation and more!
CAMPING-BASED HIKING PACKAGES: camping-based hiking packages provide all-around hiking experiences of Yosemite on wonderful outdoor vacations.
DAY HIKE TOURS: maximize your day in Yosemite on a fully guided, award-winning hiking tour on one of the Park's best trails.