Mariposa Snowshoe Private Tour
Trip Highlights
Giant Sequoias
Wonderful Solitude
Fun Snow Travel
Amazing Natural & Cultural History
Top-shelf Gear & Guide
Tasty Trail Snacks, Hot Drinks & Lunch
Description
This Yosemite winter trek begins off of Highway 41 near Yosemite Entrance station at the Mariposa Grove trailhead. In the wintertime the road to the grove is closed adding 2 miles to our summer trek. After a hot cup of tea, hot chocolate or coffee with your guide we will begin our ascent toward the Giant Sequoia Grove. We will begin at the road closure and hike/snowshoe up the unplowed road toward the grove. The trail begins on the south end of the grove and heads west passing the "Fallen Monarch" and the "Bachelor and Three Graces" within the first mile. Continuing on another ¼ mile and a 300ft gain in elevation we will arrive at the Grizzly Giant. This is the tallest, 209 ft, and oldest tree in Yosemite national park. Continuing on, the trail climbs steadily as we hike past many other massive Sequoia's namely the "Faithful couple" and the aptly named "Clothespin" tree. Continuing on past the "Mariposa" tree we climb into the Upper Grove at 6,800ft to have a trail lunch at the "Galen Clark" tree. After lunch we will take a small loop back toward the road past two more Giant Sequoia's the "Fallen Wawona Tunnel" tree and the "Telescope" tree. Descending back on our previous tracks we will make our way back where we came from, down the road and safely back to our cars.
(Important: We run hikes in almost all weather conditions and very rarely cancel. See our terms and conditions for information on cancellations and refunds.)
Read more …
6-8 Hours
$225-$620 Per Person
Season: Dec-Feb
DIFFICULTY LEVEL 2
Scale of 1-5. 1 is least difficult; 5 is most difficult
SUMMARY OF DIFFICULTY
This trip is along well maintained trails, but snow conditions can vary from deep, fresh snow to packed snow or ice.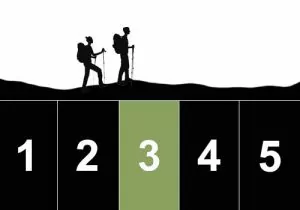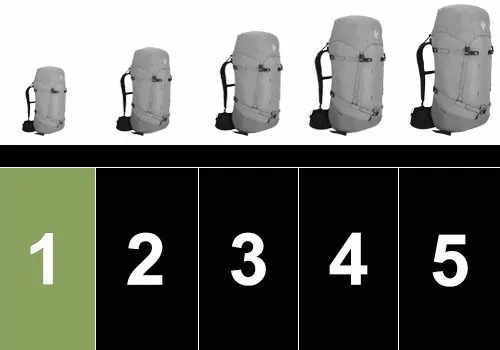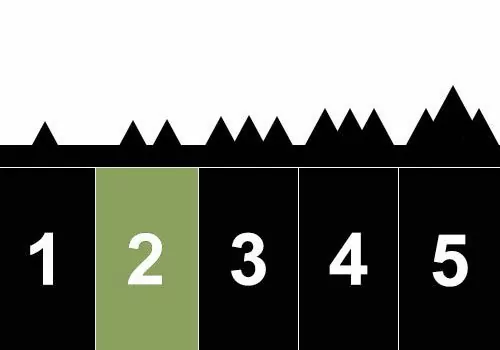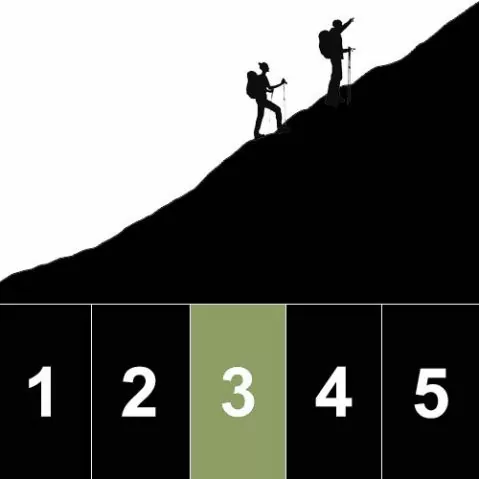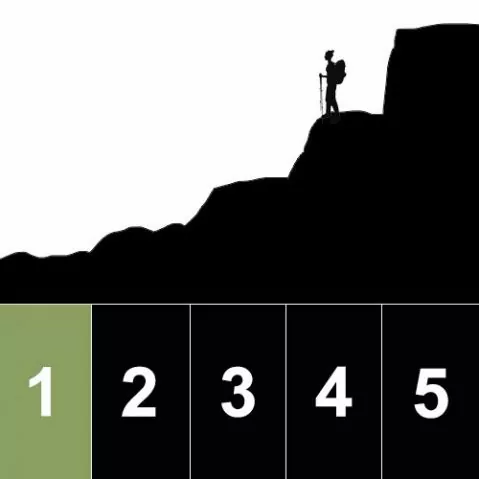 PHYSICAL DEMANDS OF THIS TRIP
Hiking uphill or downhill with a 8-12 lb backpack for 6-8 hours
Maintaining balance and footing in potentially deep snow, packed snow, or ice with snowshoes fastened to your boots
SOLITUDE LEVEL 4
Level 1: around other hikers the entire time
Level 2: around other hikers most of the time
Level 3: around other hikers some of the time
Level 4: see a couple other groups during the hike
Level 5: most likely to have the trail to ourselves