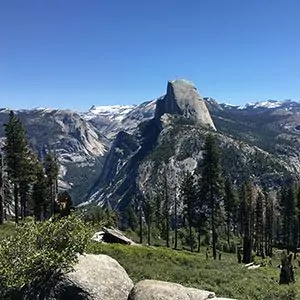 Updated: 8/22/2022
One of America's most famous national parks, Yosemite is a must-visit destination for everyone who loves nature, adventure, hiking, wildlife, natural history, and jaw-dropping scenery. The definining characteristics of Yosemite are its towering granite cliffs and plunging waterfalls. Yosemite Valley was carved out of the Sierra Nevada Mountains by the Merced River and advancing/receding glaciers 30,000 to 1,000,000 years ago. Today the park represents a natural playground for the world's nature lovers as well as an invaluable refuge for plants and animals that depend on intact ecosystems to thrive.
Add Yosemite to your travel list and you won't be disappointed. Whether you camp or stay in hotels, hike or sightsee, do it yourself or join a tour, this amazing national park will astonish you!
what makes yosemite so unique?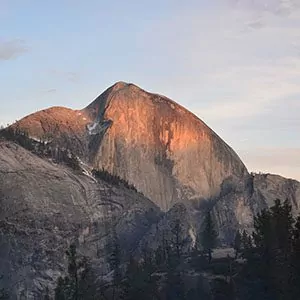 Yosemite National Park lies in the heart of of the Sierra Nevada Mountain range in central California. Encompassing 1,169 sq miles of land– most of which visitors never seen– the park is much more than its most famous section: Yosemite Valley. This glacially carved valley makes up a fascinating ecosystem as the elevation at the floor of the valley is just under 4,000 ft and the highest point in the park is just over 13,000 ft. This dramatic change in elevation brings many different organisms inhabiting these niches at varying elevations along with bringing many species of plants and animals that wouldn't otherwise live in the high elevations of the park. A valley of milder seasons and more accessible than other parts of the park, Yosemite Valley is a unique area where animals can thrive and people can visit by car. The central Sierras is also home to a few endemic species of plants and animals found no where else on earth. The subspecies of the Great Gray Owl, North America's largest owl with a five foot wingspan, has been isolated from others of its kind and adapted to live in the these mountains along with the Tuolumne Fawn Lily and the Yosemite Toad which are found no where else in the world.
Possibly the most famous features of Yosemite are Half Dome and El Capitan, some of the most famous cliffs in the world. Half Dome towers more than 2,000 feet in height, and El Capitan more than 3,000! El Capitan is more than twice the height of the Empire State Building. Both these cliffs are thought to have been formed by the movement of glaciers, giant masses of ice that advance and recede not only with the climate but also as they slide over the land sometimes without losing or gaining any ice. There are still two active glaciers in Yosemite in the high mountains that are the subject of much research. In addition to the soaring cliffs, the Valley also has tremendously unique waterfalls that spill over the high cliffs. Yosemite Falls, the tallest and most famous, drops nearly 2,500 feet in multiple sheer, dramatic plunges.
On top of the cliffs and waterfalls, Yosemite also offers a high country wonderland of peaks, alpine lakes, rivers, creeks, meadows, and more. The park offers an incredible diversity of possible experiences and scenery in one place.
how to get there?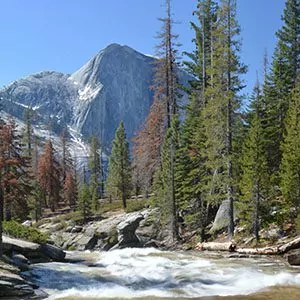 Yosemite Valley lies in the heart of the Sierra Nevada mountain range. Despite this, the park is not difficult to access. Lying in central California, you will eventually have to access the park via bus or car on somewhat narrow and winding roads that will take you into the mountains. Once inside the park, it is about an additional hour drive into the valley, with many sites to see on the way, such as Wawona and the turn off for Glacier Point Road.
By Car: Yosemite can be reached by car from the west or the east. It is most commonly approached from the west via major cities like Los Angeles, San Francisco and Sacramento. Smaller jumping off cities include Merced and Fresno, and the primary gateway communities are Oakhurst (via highway 41), Mariposa (via highway 140) and Groveland (via highway 120). Use 41 and 140 for the best access to Yosemite Valley. 120 offers the best access to the high country at Glacier Point and Tuolumne Meadows.
By Plane: If you will be flying into the area as the first leg of your journey to Yosemite, you have several options for airports. San Francisco and San Jose are the largest and have the most options, but are both around 6.5 hour drives to the park. You can also fly into Fresno or Sacramento airports which are around 5 and 5.5 hours from the park respectively. If you are not renting a car to drive into the park, you will need to look for a shuttle or bus service from the airport, a train service, or private transport such as Uber or Lyft.
By Train and Bus: You can also travel to and from Yosemite National Park using train and bus from much of California:
From Fresno: Yosemite Area Rapid Transit (YARTS) is offering 1 bus ride each direction from Fresno to Yosemite Valley. To reach the Yosemite Valley Backpackers Camp get off at Curry Village and either walk or take a national park shuttle to North Pines Campground. Walk to the back of the campground and across the footbridge to the camp.
From Other California Cities: By rail on the Amtrak San Joaquin Train to the city of Merced (serviced by most large cities in California) or by Amtrak "Thruway" Bus Service from Merced to Yosemite Valley. To book your trip, use Amtrak's Online Reservation Service to book round-trip Amtrak travel to "YOS" (Yosemite Valley).
If you are traveling in the winter, early spring, or late fall, please be advised that snow chains may be required if you are driving a personal vehicle due to the ice and snow on the roads. Exactly when these restrictions will be in place is dependent on the weather that season. Please check the current conditions to see if these requirements are in place.
What to expect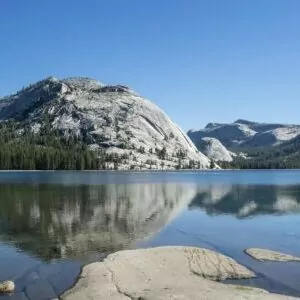 Even though it's one of the most visited national parks in the country, Yosemite is still in the wilderness and there are many things about it the visitors should be aware of when planning a trip. Below, we've list of just a few of the things that you might not know if you've never been to Yosemite before and that you should take into account when planning a trip there.
Elevation and Mountainous Terrain: Even though Yosemite has a relatively low elevation for being in the mountains, it is still higher than most people are accustomed to. Around 4,000 ft above sea level, Yosemite's elevation will make visitors feel out of breath sooner and perhaps feel as though trails and activities are more difficult than they would be at home. This is due to the lower amount of oxygen in the air compared to being sea level. If visitors plan on spending any time in Tuolumne Meadows, Glacier Point, or elsewhere in the high country, they should prepare for this effect to a greater extent as these locations have about double the elevation of the valley. Tuolumne Meadows, for example, is around 8,600 feet above sea level. Many visitors from coastal area or places where heat usually comes with humidity should also be prepared for Yosemite to be is very dry in comparison. Not only will this make the heat feel more intense, it can also cause dry and cracking skin for those accustomed to humidity.
Crowds: Yosemite receives millions of visitors a year, and this makes the park very crowded, especially in summer. While winter is quiet and peaceful and spring and fall can be on the busier side, summer is by far the most crowded time in the park and visitors should be prepared for long lines of traffic and crowded trails. Of course, there are ways of avoid the crowds by hiking less famous trails and getting farther into the wilderness, but all visitors should be prepared to deal with crowds and to have a flexible schedule in case of delays.
Weather: While being rather mild for a mountain range, the Sierra Nevada's still have mountainous weather which can be unpredictable and severe. Summers can be very hot and oppressive while winter is typically buried in snow. Spring and fall are the most unpredictable seasons as they might be warm and sunny one year and rainy/snowy and cold the next. It's always recommended to check the weather conditions before you embark on your trip to know what gear and clothing you need to pack. If you want to know more about the weather in the season you will be traveling in, you can check out our monthly pages that outline details for the park in each month of the year.
Driving: All the neat things can't be in the same place, right? While Yosemite has a lot of cool things to see and do, it is still a large park and visitors should expect to do quite a bit of driving. The Valley is relatively small and easy to drive around, but in the summer long lines of traffic can make even short trips take an hour or more. Tuoulmne Meadows, Glacier Point, Wawona, and Hetch Hetchy are all fair driving distances of an hour or more from the valley and those staying outside the valley in one of the nearby towns should expect about an hour to make it to the valley from the entrance if there's no traffic.
when to go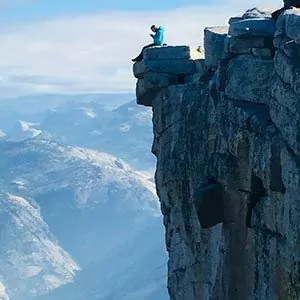 Yosemite is very much an all year national park destination. However, planning your trip should be centered around the types of activities you'd like to do, and where you would like to do them. If you want to experience the snow sports such as skiing and snowshoing, then winter would be your time to go. But if whitewater rafting and horseback riding are your thing, you'll want to go in the summer when it's warm enough to do those activities. Yosemite Valley is open all year and is at the relatively low elevation of 4500 feet, which makes it a great spring and fall destination, with chilly and snowy winters and hot, crowded summers.
The high country is wonderful in the summer but closed for much of the rest of the year. The access roads – Tioga Road and Glacier Point Road close in the fall (usually between late October and mid November) and open in May or June, depending on conditions.
Average temperatures are listed in the table below. You can also read more about the best time to visit Yosemite based on what you would like to do or what month you are going in if you want more detailed information about what activities are available in each month and what to expect when planning your trip.
Yosemite Valley, Tuolumne Meadows: AVERAGE HIGHS, LOWS AND PRECIPITATION
Month
Yosemite Valley
Tuolumne Meadows
Days of Precip
Avg Hi
Avg Lo
Avg Hi
Avg Lo
January
48°F (9°C)
28°F (-2°C)
43°F (6°C)
9°F (-13°C)
8-11 Days
February
53°F (12°C)
30°F (-1°C)
41°F (5°C)
8°F (-13°C)
7-10 Days
March
58°F (14°C)
33°F (.5°C)
46°F (8°C)
12°F (-11°C)
9-11 Days
April
64°F (18°C)
37°F (3°C)
48°F (9°C)
16°F (-9°C)
6-7 Days
May
73°F (23°C)
43°F (6°C)
55°F (13°C)
24°F (-4°C)
3-5 Days
June
82°F (28°C)
50°F (10°C)
64°F (18°C)
30°F (-1°C)
1-3 Day
July
90°F (32°C)
56°F (13°C)
72°F (22°C)
37°F (3°C)
1-3 Days
August
90°F (32°C)
55°F (13°C)
71°F (22°C)
35°F (2°C)
0-3 Days
September
84°F (29°C)
50°F (10°C)
66°F (19°C)
30°F (-1°C)
2-3 Days
October
72°F (22°C)
41°F (5°C)
57°F (14°C)
24°F (-4°C)
3-5 Days
November
57°F (14°C)
32°F (0°C)
47°F (8°C)
16°F (-9°C)
5-9 Days
December
47°F (8°C)
27°F (-3°C)
41°F (5°C)
9°F (-13°C)
7-10 Days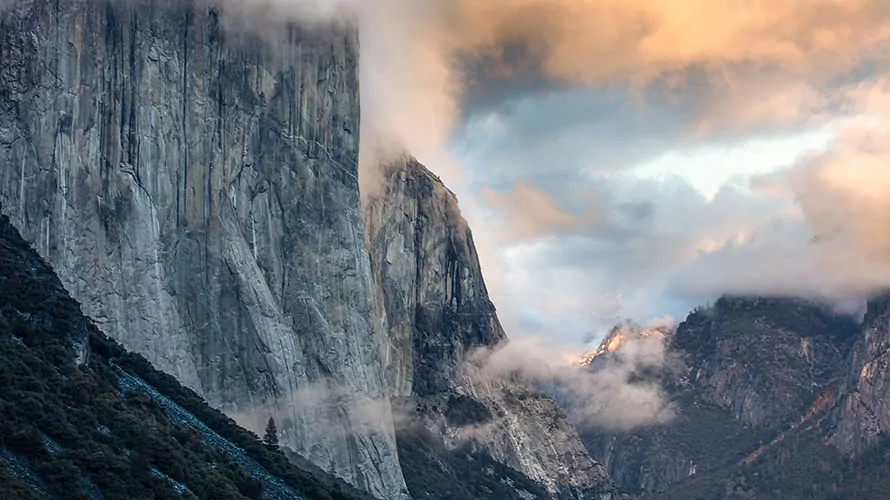 what to do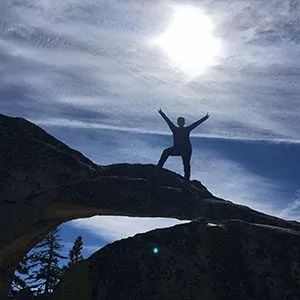 The primary activities in Yosemite are sightseeing, photography, hiking, backpacking, horseback riding, biking, rock climbing, and fishing. Although there are other things people like to do, these are the lion's share of your choices.
You can visit literally any part of the Park and enjoy world-class sightseeing and photography (for photography, try to get early starts or be staged for sunset shots). Night photography is also very popular for those who are daring enough to try out longer shutter speeds on the millions of stars you can see from the park. Any of the wildlife also makes a great subject for photography but try to go in the off-season to get shots of wildlife as they are more likely to be around without the crowds.
Yosemite Valley has many short walks and hikes to amazing views of waterfalls and glacial-cut granite cliffs as well as some more strenuous hikes that will push you to your limits. The walks to Bridalveil Falls and Mirror Lake are short, easy, and relatively flat while the trip to Vernal and Nevada Falls is on the moderate side with the Mist Trail section being strenuous. Of course, the iconic Half Dome hike is very strenuous, taking many visitors more than 12 hours to complete and requiring permits, but the views from the top are well worth the work. If you can't get permits and still want to do a strenuous climb for great views, you can try Cloud's Rest or North Dome which both afford fantastic views. Check out our Yosemite's best hikes page for more ideas on where to go. You can also drive Tioga Road and Glacier Point Road for stunning views of the high country and looking down into Yosemite Valley. Finally, any of the Giant Sequoia groves are well worth a stop.
Backpacking in Yosemite is fantastic in the spring, summer, and fall. The famous John Muir trail has its northern termination at Happy Isles in Yosemite Valley, and it is a very popular starting point for traveling south on the John Muir trail or meeting up with the Pacific Crest Trail. There are many options for backpacking in the park, from extended weekends to months-long trips that will give you a sense of the wilderness unlike anything you will find in the populated areas. If you'd like to do a Yosemite backpacking trip, you'll want to read up about the backpacking permit system.
Horseback riding in Yosemite must be done with a guide service. Rock climbing and fishing can be done on your own or with a guided excursion. During the summer, white water rafting and still water rafting are both available near or inside the park. You can rent floats at Curry Village and float down the Merced, getting a welcome respite from the heat in the chilly waters of the snowmelt river.
Yosemite in the winter affords a whole host of activities that are unavailable the rest of the year. Skiing, snowboarding, and snowshoeing are all popular activities as well as family snow play, and there is even an outdoor ice-skating rink at Curry Village. If the weather prevents you from being outside in the winter or if the more adventurous activities aren't your thing, you can visit the Ansel Adams Gallery or the Yosemite museum which are both located in Yosemite Village near the visitor center.
visit yosemite on your own or with a tour company?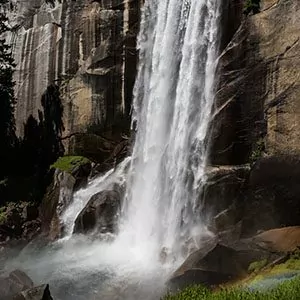 Many visitors choose to explore Yosemite on their own while others choose to join guided tours. Both have their advantages. If you're interested in maximizing your time in Yosemite, minimizing the impact of crowds, learning as much as you can, getting outside your comfort zone, and not having to worry about the pesky details that accompany a national park visit, then a guided tour is a great way to go. Being able to truly relax on your trip without worrying about logistics, itineraries, meals, or local transportation is a wonderful treat as the tour company will take care of all of it. Wildland Trekking offers a wide variety of tours that fit every comfort and experience level from backpacking treks and camping trips, to inn based tours and day hikes. All of our trips are all inclusive, so you don't have to worry about any of the details. Booking a tour is a great way to experience Yosemite without the headache and to gain from the knowledge of expert guides who known all the best spots and how to avoid the crowds.
If you'd rather strike out on your own, stay within a budget, handle the logistics yourself, figure out park transportation and permits, and research to find the hikes/activities you'd like to do, then doing it yourself is a fantastic way to go. Planning a trip to Yosemite on your own can be overwhelming with all the factors to take into account, but it can be rewarding for some who like to plan and take charge of their own trip. Having a flexible itinerary can be a mixed blessing as you get to have complete control over what you do, but may also lose time deciding on activities as well as miss out on some of the adventures you didn't come across in your research.
join a guided hiking adventure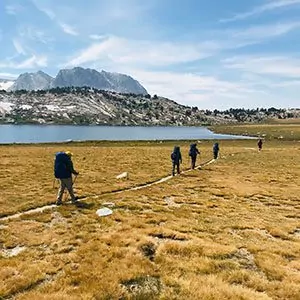 Yosemite National Park is home to some of the most epic and amazing hiking vacations in the world. Wildland Trekking offers trips with the best of Yosemite: waterfalls, views, wildlife, solitude, adventure and fascinating natural and cultural interpretation.
Guided Yosemite treks are all-inclusive which covers permits; local transportation (excluded on certain tours); meals; equipment; safety systems and professional hiking/wilderness guides; all of which allows visitors to maximize their time in Yosemite and focus entirely on enjoying the Park.
YOSEMITE ADVENTURE TOURS