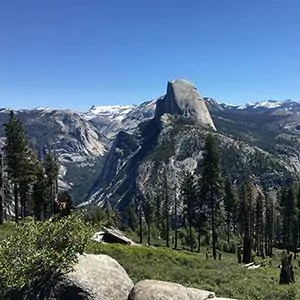 One of America's most famous national parks, Yosemite is a must-visit destination for everyone who loves nature, adventure, hiking, wildlife, natural history, and/or jaw-dropping scenery. The definining characteristics of Yosemite are its towering granite cliffs and plunging waterfalls. Yosemite Valley was carved out of the Sierra Nevada Mountains by the Merced River and advancing/receding glaciers 30,000 to 1,000,000 years ago. Today the park represents a virtual playground for the world's nature lovers as well as an invaluable refuge for plants and animals that depend on intact ecosystems to thrive.
Add Yosemite to your travel list and you won't be disappointed. Whether you camp or stay in hotels, hike or sightsee, do it yourself or join a tour, this amazing national park will astonish you!
what makes yosemite so unique?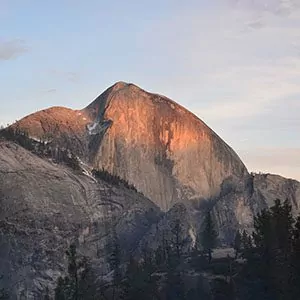 Possibly the most famous cliffs in the world, Half Dome and El Capitan are also the signature features of Yosemite Valley. Half Dome towers more than 2,000 feet in height, and El Capitan more than 3,000! El Capitan is more than twice the height of the Empire State Building. In addition to the soaring cliffs, the Valley also has tremendously unique waterfalls that spill over the high cliffs. Yosemite Falls, the tallest and most famous, drops nearly 2,500 feet in multiple sheer, dramatic plunges.
On top of the cliffs and waterfalls, Yosemite also offers a high country wonderland of peaks, alpine lakes, rivers, creeks, meadow and more. The Park offers an incredible diversity of possible experiences and scenery in one place.
how to get there?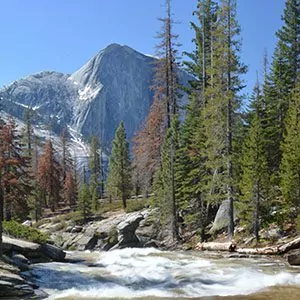 By Car: Yosemite can be reached by car from the west or the east. It is most commonly approached from the west via major cities like Los Angeles, San Francisco and Sacramento. Smaller jumping off cities include Merced and Fresno, and the primary gateway communities are Oakhurst (via highway 41), Mariposa (via highway 140) and Groveland (via highway 120). Use 41 and 140 for the best access to Yosemite Valley. 120 offers the best access to the high country at Glacier Point and Tuolumne Meadows.
By Train and Bus: You can also travel to and from Yosemite National Park using train and bus from much of California:
From Fresno: Yosemite Area Rapid Transit (YARTS) is offering 4 bus rides each direction from Fresno to Yosemite Valley. To reach the Yosemite Valley Backpackers Camp get off at Curry Village and either walk or take a national park shuttle to North Pines Campground. Walk to the back of the campground and across the footbridge to the camp.
From Other California Cities: by rail on the Amtrak San Joaquin Train to the city of Merced (serviced by most large cities in California) or by Amtrak "Thruway" Bus Service from Merced to Yosemite Valley. To book your trip, use Amtrak's Online Reservation Service to book round-trip Amtrak travel to "YOS" (Yosemite Valley).
when to go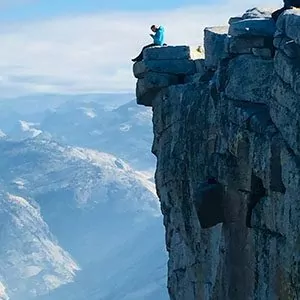 Yosemite is very much an all year national park destination. However, planning your trip should be centered around the types of activities you'd like to do, and where you would like to do them. Yosemite Valley is open all year and is at a relatively low elevation of 4500 feet, which makes it a great spring and fall destination, with chilly and possibly snowy winters and hot, crowded summers.
The high country is wonderful in the summer but closed for much of the rest of the year. The access roads – Tioga Road and Glacier Point Road closed in the fall (usually between late October and mid November) and opened in May or June, depending on conditions.
Average temperatures are listed in the table below. You can also read more about the best time to visit Yosemite.
Yosemite Valley, Tuolumne Meadows: AVERAGE HIGHS, LOWS AND PRECIP
Month
Yosemite Valley
Tuolumne Meadows
Days of Precip
Avg Hi
Avg Lo
Avg Hi
Avg Lo
January
48°F (9°C)
28°F (-2°C)
43°F (6°C)
9°F (-13°C)
8-11 Days
February
53°F (12°C)
30°F (-1°C)
41°F (5°C)
8°F (-13°C)
7-10 Days
March
58°F (14°C)
33°F (.5°C)
46°F (8°C)
12°F (-11°C)
9-11 Days
April
64°F (18°C)
37°F (3°C)
48°F (9°C)
16°F (-9°C)
6-7 Days
May
73°F (23°C)
43°F (6°C)
55°F (13°C)
24°F (-4°C)
3-5 Days
June
82°F (28°C)
50°F (10°C)
64°F (18°C)
30°F (-1°C)
1-3 Day
July
90°F (32°C)
56°F (13°C)
72°F (22°C)
37°F (3°C)
1-3 Days
August
90°F (32°C)
55°F (13°C)
71°F (22°C)
35°F (2°C)
0-3 Days
September
84°F (29°C)
50°F (10°C)
66°F (19°C)
30°F (-1°C)
2-3 Days
October
72°F (22°C)
41°F (5°C)
57°F (14°C)
24°F (-4°C)
3-5 Days
November
57°F (14°C)
32°F (0°C)
47°F (8°C)
16°F (-9°C)
5-9 Days
December
47°F (8°C)
27°F (-3°C)
41°F (5°C)
9°F (-13°C)
7-10 Days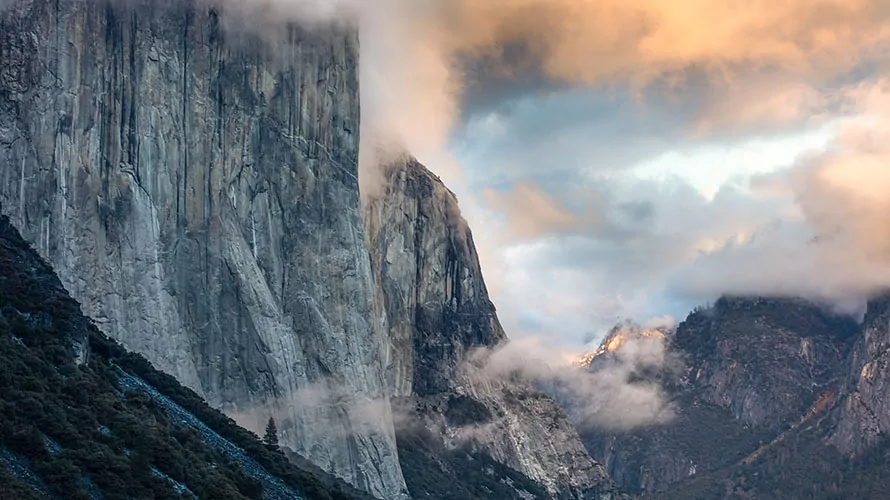 what to do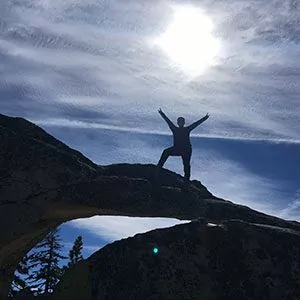 The primary activities in Yosemite are sightseeing, photography, hiking, backpacking, horseback riding, rock climbing and fishing. Although there are other things people like to do, these are the lion's share of your choices.
You can visit literally any part of the Park and enjoy world-class sightseeing and photography (for photography, try to get early starts or be staged for sunset shots). Yosemite Valley has many short walks and hikes to amazing views of waterfalls and glacial-cut granite cliffs. You can also drive Tioga Road and Glacier Point Road for stunning views of the high country and looking down into Yosemite Valley. Finally, any of the Giant Sequoia groves are well worth a stop.
Hiking and backpacking in Yosemite is fantastic in the spring, summer and fall. Yosemite Valley has many single day hikes that will blow your mind. (Check out our list of Yosemite's best hikes for great recommendations.) If you'd like to do a Yosemite backpacking trip, you'll want to read up about the backpacking permit system.
Horseback riding in Yosemite must be done with a guide service. Rock climbing and fishing can be done on your own or with a guided excursion.
visit yosemite on your own or with a tour company?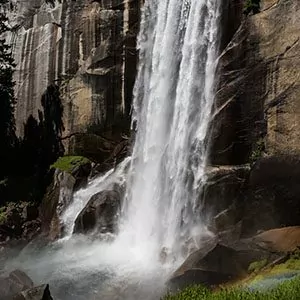 Many visitors choose to explore Yosemite on their own, and many choose to join guided tours. Both have their advantages. If you're interested in maximizing your time in Yosemite, minimizing the impact of crowds, learning as much as you can, pushing outside your comfort zone, and/or not having to worry about the pesky details that accompany a national park visit, then a guided tour is a great way to go. If you'd rather strike out on your own; stay within a budget; handle the logistics yourself; figure out park transportation, directions and permits; research and find the hikes/activities you'd like to do, then doing it yourself is a fantastic way to go.
join a guided hiking adventure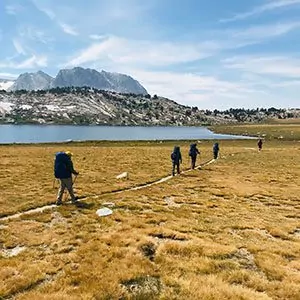 Yosemite National Park is home to some of the most epic and amazing hiking vacations in the world. Wildland Trekking offers trips with the best of Yosemite: waterfalls, views, wildlife, solitude, adventure and fascinating natural and cultural interpretation.
Guided Yosemite treks are all-inclusive which covers permits; local transportation (excluded on certain tours); meals; equipment; safety systems and professional hiking/wilderness guides; all of which allows visitors to maximize their time in Yosemite and focus entirely on enjoying the Park.
YOSEMITE ADVENTURE TOURS