Yosemite Inn-Based Hiking Tours
On our inn-based hiking tours you can sit back and relax while we take care of everything. Your only "job" is absorbing and enjoying all Yosemite National Park has to offer!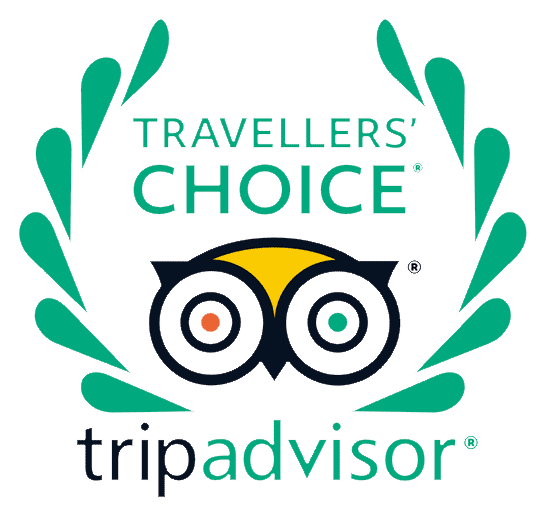 Explore the best of Yosemite on a guided hiking or backpacking adventure! Discover a mountain landscape defined by towering granite monoliths carved and polished by ancient glaciers; waterfalls plunging thousands of feet over sheer cliffs; rushing creeks and rivers; forests of giant trees; and vast above-treeline terrain with glacial morraine, alpine meadows, towering peaks and crystal clear lakes!
We offer a variety of ways to enjoy this amazing national park on foot. We offer Yosemite backpacking trips, portered trips, camping-based tours, inn-based tours, and day hikes. All of our trips are all-inclusive so you can focus 100% on enjoying all Yosemite has to offer!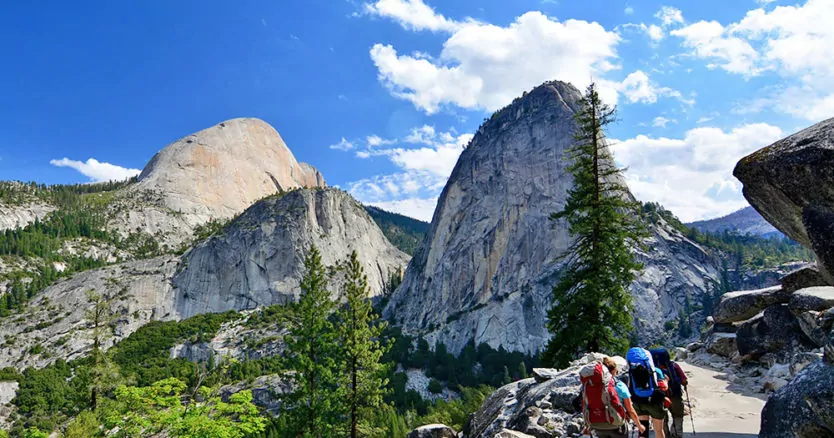 Yosemite Backpacking Trips
If you're interested in experiencing Yosemite National Park in a powerful, daring and unique way then a guided Yosemite backpacking adventure is for you! Our Yosemite backpacking offerings range from ultra-famous hikes like backpacking Half Dome, off-the-beaten-path trips like our High Sierra Loop. Regardless of which trip you choose, you'll spend several days in intimate contact with the waterfalls, views, glacial-carved valleys, massive domes, and peaceful backcountry of Yosemite!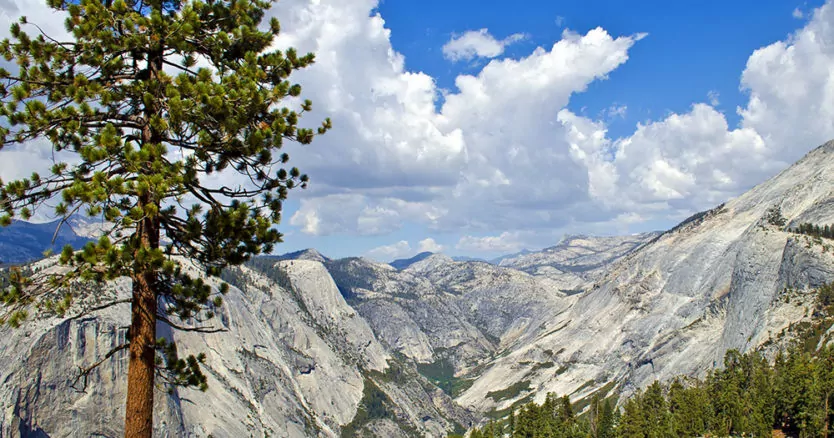 Yosemite Basecamp Tours
Our Yosemite Camping Tours are an opportunity explore the highlights of Yosemite on a variety of exciting, diverse tour options throughout the Park. We'll tackle what we consider to be the best hikes in Yosemite, which take us to thundering waterfalls, jaw-dropping views, towering granite monoliths, glacial-sculpted cliffs and valleys, remote mountains and more. Each evening we'll return to our comfortable camps where we'll enjoy showers, fantastic outdoor meals, campfires and relaxation.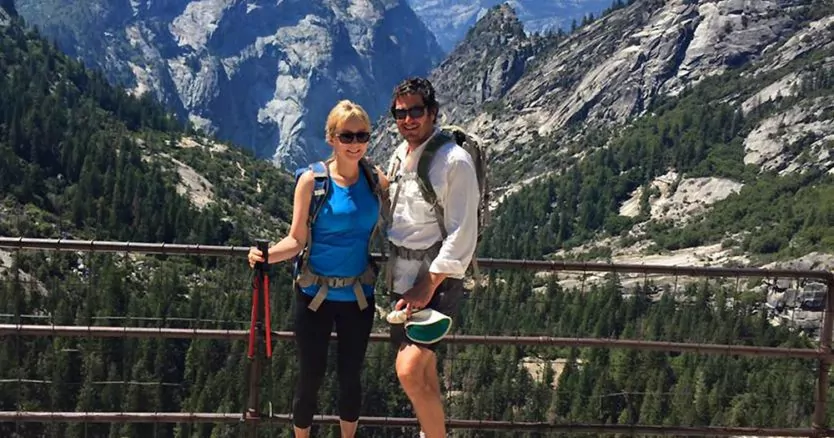 Yosemite Day Hike Tours
Yosemite is a big place, in fact a massive place with endless possibilities for sight-seeing, scenic drives, hikes and more. Maximize your visit by joining one of our guided Yosemite day hikes! Join one of our expert guides for a long, fulfulling hike through some of the best scenery in Yosemite. Enjoy the knowledge and stories your guide conveys as you hike and soak up the views. If you want to make the most of your time at Yosemite, join us for a day of hiking you'll never forget!
yosemite visitor information
tips for visiting yosemite