Yosemite Camping Tours
A Basecamp Hiking Tour is a great way to have an adventurous outdoor experience of Yosemite while hiking with only a light daypack and sleeping soundly in comfortable, developed campgrounds.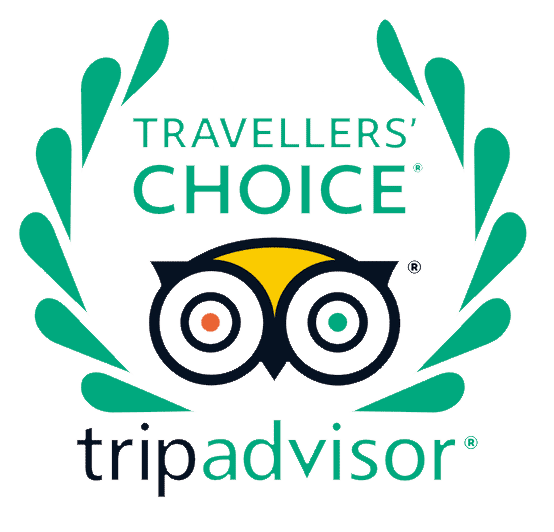 Discover the magic of Yosemite National Park on one of our Yosemite camping tours. Setting up camp in established campgrounds, we provide all the gear and meals and take you on a series of unforgettable hikes throughout Yosemite's truly extraordinary valleys, canyons, domes and mountains!
Whether you're interested in an all-around experience including Yosemite Valley and Yosemite's high country or a season-specific trip solely into just Yosemite Valley or just the high country, you'll experience "The Range of Light" in a way few people do! Hike to waterfalls, sparkling granite domes, high peaks, alpine lakes, breathtaking view points, and learn about the incredible natural and cultural history of this region along the way. You can focus on hiking and having fun while we take care of everything.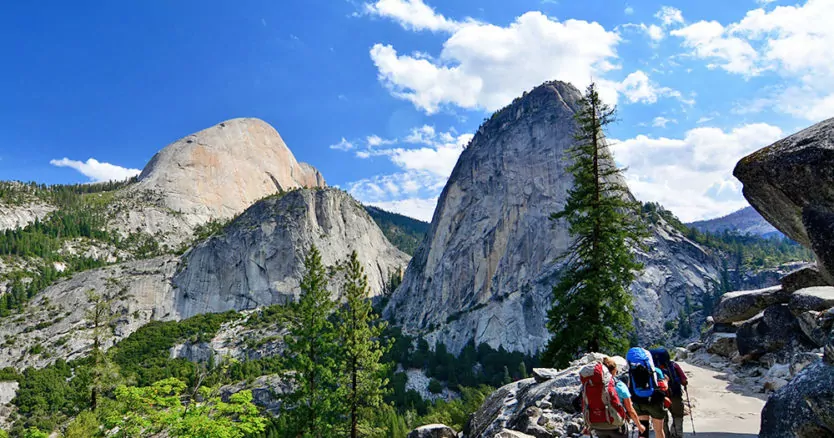 Yosemite Backpacking Trips
If you're interested in experiencing Yosemite National Park in a powerful, daring and unique way then a guided Yosemite backpacking adventure is for you! Our Yosemite backpacking offerings range from ultra-famous hikes like backpacking Half Dome, off-the-beaten-path trips like our High Sierra Loop. Regardless of which trip you choose, you'll spend several days in intimate contact with the waterfalls, views, glacial-carved valleys, massive domes, and peaceful backcountry of Yosemite!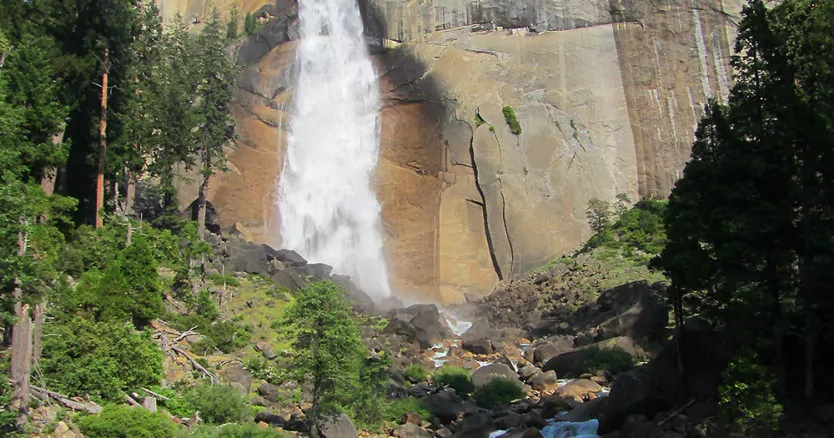 Yosemite Inn-based Tours
If you want to experience the best of Yosemite in style, these trips are for you! Our Yosemite Inn-based Hiking Tours combine the best of Yosemite with comfortable and cozy lodging in or just outside Yosemite Valley. One benefit of staying outside the Valley, or in the Valley in winter, is the peace and quite we'll have between our day hikes. The hikes, like on our basecamp tour, will take us to thundering waterfalls, jaw-dropping views, towering granite monoliths, glacial-sculpted cliffs and valleys, remote mountains and more!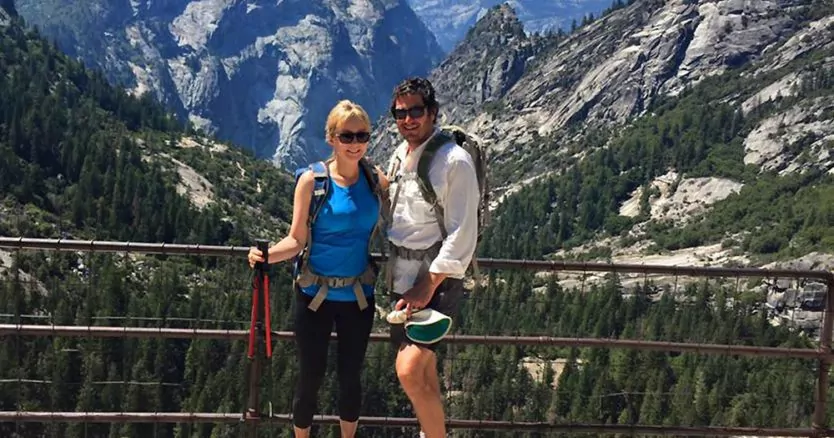 Yosemite Day Hike Tours
Yosemite is a big place, in fact a massive place with endless possibilities for sight-seeing, scenic drives, hikes and more. Maximize your visit by joining one of our guided Yosemite day hikes! Join one of our expert guides for a long, fulfulling hike through some of the best scenery in Yosemite. Enjoy the knowledge and stories your guide conveys as you hike and soak up the views. If you want to make the most of your time at Yosemite, join us for a day of hiking you'll never forget!
MORE INFORMATION ABOUT YOSEMITE CAMPING TOURS
WHAT IS A BASECAMP TOUR?
Our basecamp tours are all-inclusive Yosemite camping tours that showcase the best hikes of Yosemite National Park (or whichever area you're visiting with us) along with a fantastic, outdoor camping experience. We camp either in Yosemite Valley (on the Spring/Fall basecamp Tour), or on the eastern, quiet side of the Park on the summertime favorite, Yosemite Basecamp Tour. Your guide, or guides, do all the cooking, driving, and providing interpretation on the amazing natural and cultural history of the Sierra Nevada Mountains. All you have to do is relax and focus on enjoying all the Sierras have to offer!
INCREDIBLE VALUE OF YOSEMITE CAMPING TOURS
Our Yosemite camping tours provide tremendous value, but in Yosemite that value is at least two fold anywhere else. Here's why. The hotels around this phenomenally popular national park fill up for the summer months very quickly and far in advance. On top of that, even if you can get lodging, the peak rates are astronomical – a hotel in Mariposa or in the Park can easily be $350-$500 per night. Our basecamp tours are all-inclusive, so you don't have to worry about lodging, either getting it or paying for it. On top of that, all meals are included, along with transportation and professional trip leaders. All you have to do is get to the area, and we take care of everything else for a much more affordable price than doing it on your own in hotels!
WHAT'S INCLUDED?
Our Yosemite camping tours (i.e. basecamp tours) are all-inclusive. We worry about all the pesky details so you don't have to! We provide:
Transportation beginning and ending in Curry Village
Camping equipment, including tent, sleeping bag, sleeping pad, camp chairs and more
Hiking equipment including backpack and trekking poles
All meals from breakfast the first day through lunch the last day
Non-alcoholic beverages, including coffee, tea, hot chocolate, Gatorades…etc.
Trail snacks, electrolyte mix for the hikes
Professional Yosemite hiking guides and naturalists
In-depth natural and cultural interpretation
WILL WE SEE WILDLIFE?
There's no guarantee of seeing wildlife, but the odds are in our favor, particularly on the Spring/Fall Basecamp Tour. The summer version – Yosemite Basecamp Tour – also has good odds of seeing wildlife, but not as high as in the spring and fall. Common wildlife you might see are black bears, mule deer, marmots, bighorn sheep, bobcats, coyotes, a variety of raptors and reptiles, and more.
WHAT'S THE DIFFERENCE BETWEEN A BACKPACKING TRIP AND BASECAMP TOUR?
On backpacking trips we shoulder technical, multi-day backpacks – with all of our gear and supplies for the duration of the trip inside – and hike into the backcountry. We camp far from roads, and at times even trails. Pack weights are 25-45 pounds and our only connection to the outside world is our satellite phone or emergency communication device. Camping equipment is light, simple and small (but comfortable), to minimize pack weights.
On basecamp tours we explore the backcountry on day hikes from a frontcountry base. What that means is we camp in vehicle-accessible campsites and enjoy more elaborate amenities than on a backpacking trip, like cold drinks, spacious tents, comfortable camp chairs, daily campfires and more. You can also bring your own alcoholic beverages on a basecamp tour. Your guide does all the cooking and driving, while you enjoy your hiking experience.
WHEN TO DO A YOSEMITE BASECAMP TOUR?
Yosemite basecamp tours are best in the spring, summer and fall. Spring (April-May) can be rainy or even snowy, but Yosemite Valley is in its greenest and lushest state, and the waterfalls are raging. Spring is a fantastic time to join a camping tour. Summer is excellent as well, with great temperatures, access to the high country, and camping on the quiet, eastern side of the Park. And Fall is wonderful, with cooling temperatures, thinning crowds, peaceful evenings, and the opportunity to camp in Yosemite Valley.
yosemite visitor information
tips for visiting yosemite