All About Visiting Yellowstone in July
The benefits, drawbacks, activities and other features of visiting Yellowstone in July.
July is a great time to visit Yellowstone National Park. The weather is nice, the wildlife is plentiful, and all areas of the park are able to be explored. There are many benefits to visiting Yellowstone in July, as well as some drawbacks. Below, we've broken up the most common "when to go" questions into categories to make it easy to determine if July is the best time for you to visit.
Benefits of Visiting in July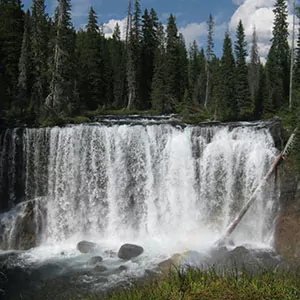 The biggest benefit of visiting Yellowstone in July is the accessibility of the trails. It is a perfect time to strap on your hiking boots and hit the trail, because you can get so many places in July. Most of the snow has melted, so you'll have over 1,000 miles of trail to choose from. You can get some ideas from our hand-picked list of best trails in Yellowstone.
Drawbacks of Visiting in July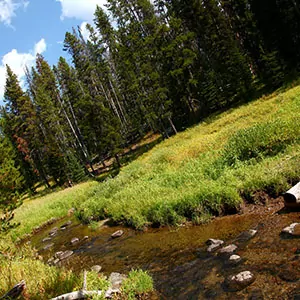 The only drawback to visiting in July is the crowds—on average, 4 million people visit Yellowstone in July alone. If you can only make it to Yellowstone in the summer, here are some tips to avoid the congestion:
1. Go on a hike: taking just one step on a trail eliminates a lot of the crowds, and Yellowstone has over 1,000 miles of trails to choose from.
2. Get an early start: the earlier you start, the more of the park you'll have to yourself.
3. Have a plan, but also be flexible: know where you want to go before you begin driving, but also enjoy the scenery if you get stuck in a bison jam.
4. Avoid the busy eateries at mealtimes: there are plenty of beautiful places in the park that make perfect picnic spots.
5. Find an off-the-beaten-path hike: read our list of favorite trails in Yellowstone National Park.
Things To Do In July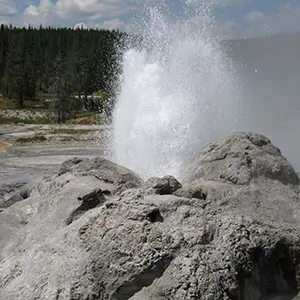 Hiking is one of the best things to do in July. Most of the snow has melted, and all of the trails are able to be hiked; giving you the opportunity to go on long hikes to the high country, or on multi-day backpacking trips. There are over 1,000 miles of trails in the park, so your options seem to be endless. You can read about how to get backcountry permits, or join a guided trip.
July is a great month to get on the water—whether it be fishing, or via boat or kayak. For fishing, the best locations are the Gardner River, Lamar River, Slough Creek and Soda Butte Creek. Permits are required for any fishing in the park and can be purchased at any visitor center, or fly store outside Yellowstone. Boats are available for rent at Bridge Bay, on Yellowstone Lake. And, guided kayak tours are available at Grant Village, on Yellowstone Lake. You can check out our list of best tours in Yellowstone to find the tour that fits your interests.
Llama Treks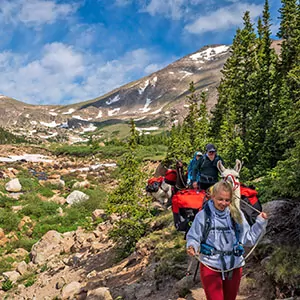 Llama treks are fantastic in July and offer the ability to explore the backcountry of Yellowstone with minimal impact and maximum comfort. Each llama can carry 70 pounds of gear and supplies, so guests get to hike with light day packs. Options range from 3-day trips to 6-day trips and feature waterfalls, wildlife, vast meadows and stunning scenery.
If you'd like to enjoy the benefits of a llama trek but aren't interested in a fully guided adventure, you can also rent llamas or hire Wildland Llamas to provide a drop camp for you. (Drop camps are a service where the outfitter carries in your supplies and helps set up your camp, but it is not a guided trip.)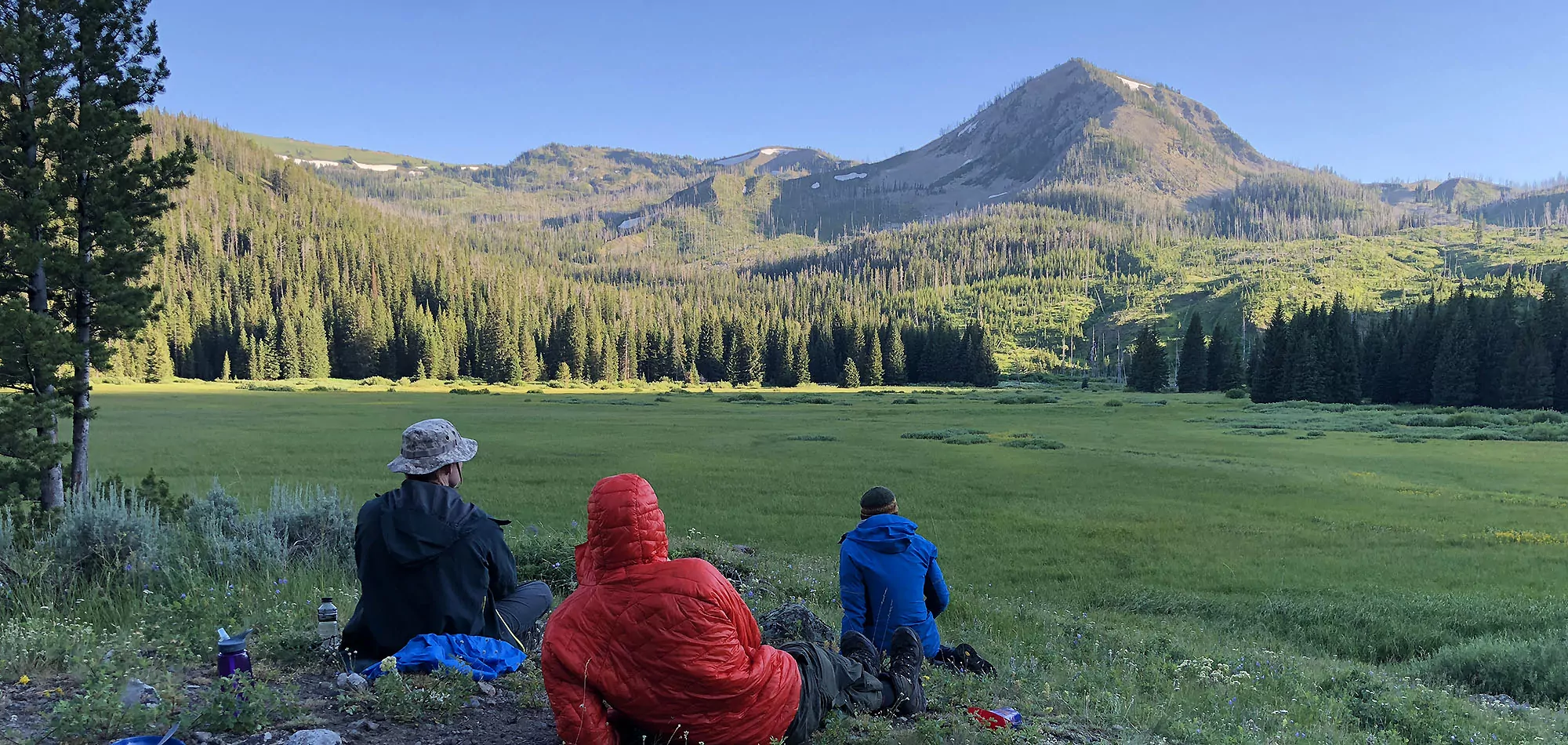 Hiking And Backpacking in July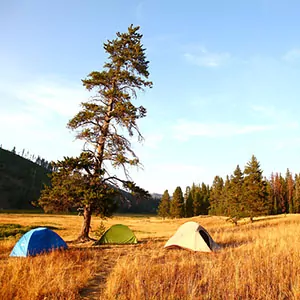 Hiking is wonderful in July, and there are so many trails to choose from. Before hitting the trail, you can look into the trail conditions, so you know how to prepare. Consider going with a guiding company—the company takes care of all the logistics and permits, so all you have to worry about is enjoying the scenery around you.
Backpacking is ideal in July, since the snow has melted, you can journey into the high country. Backcountry permits may be difficult to obtain because the crowds, but as long as you are flexible with your itinerary and plan in advance, you should be able to get the route you desire.
Weather in July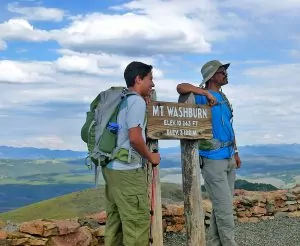 The weather in Yellowstone in July is typically hot during the day, and cooler in the evening. The average temperature for Mammoth Hot Springs is a high of 81, and a low of 49 degrees Fahrenheit (27/ 9 degrees Celsius). At Yellowstone Lake, the average temperature is a high of 72, and a low of 40 degrees Fahrenheit (22/ 4 degrees Celsius). On average, there are 5 days of rain in July.
Join a Guided Hiking Adventure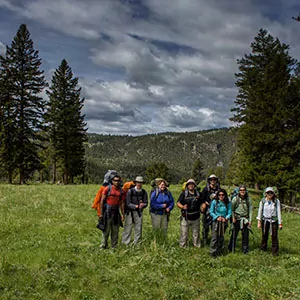 Yellowstone National Park is home to some of the most epic and amazing hiking vacations in the world. Wildland Trekking offers trips with the best of Yellowstone: geysers, waterfalls, views, wildlife, solitude, adventure and fascinating natural and cultural interpretation.
Guided Yellowstone treks are all-inclusive which covers permits; local transportation (excluded on certain tours); meals; equipment; safety systems and professional hiking/wilderness guides; all of which allows visitors to maximize their time in Yellowstone and focus entirely on enjoying the Park.
YELLOWSTONE ADVENTURE TOURS