Best Yellowstone National Park Tours
Read about our recommended tours in Yellowstone National Park.
Yellowstone offers an almost dizzying number of options for experiences, activities and sights. Many potential activities are also inherently dangerous such as hiking, backpacking, kayaking and fishing (many of these because of grizzly bear.) Additionally, the amount of fascinating information very worth absorbing while in America's first national park is astounding. For all of these reasons, we recommend considering a guided tour or multiple tours to make the most of your time in Yellowstone. Below we detail the various options and describe pros, cons and recommendations for each.
Hiking Tours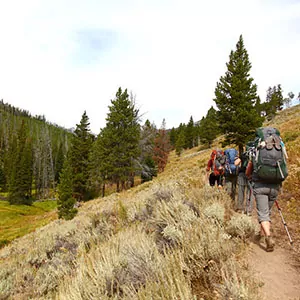 Hiking in Yellowstone National Park provides a chance to get way from the busy crowds, and offers exceptional landscape and wildlife encounters. With over 1,000 miles of trail in the park, it may be hard to choose which trail is best for you. A Yellowstone guiding company will take you on the best of the best, and take care of all the logistics for you. Lunch, snacks, appropriate gear and bear spray is provided by the guiding company, so you can focus 100% on enjoying the hike. Plus, you will learn about the history and ecosystem of the park from a professional guide and naturalist.
Llama Treks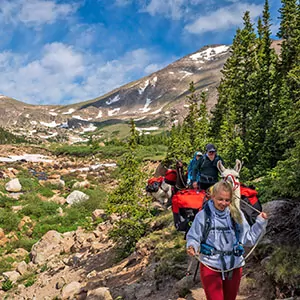 Llama treks offer the ability to explore the backcountry of Yellowstone with minimal impact and maximum comfort. Each llama can carry 70 pounds of gear and supplies, so guests get to hike with light day packs. Options range from 3-day trips to 6-day trips and feature waterfalls, wildlife, vast meadows and stunning scenery.
If you'd like to enjoy the benefits of a llama trek but aren't interested in a fully guided adventure, you can also rent llamas or hire Wildland Llamas to provide a drop camp for you. (Drop camps are a service where the outfitter carries in your supplies and helps set up your camp, but it is not a guided trip.)
Backpacking Tours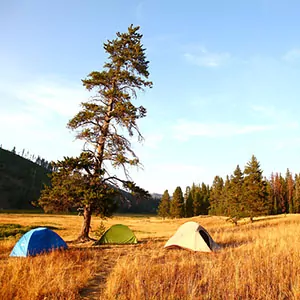 Wildland Trekking offers unforgettable backpacking tours into Yellowstone. At least 3 days in length, these trips will take you off the beaten path and help visitors experience Yellowstone in a way that most people only dream of. Appropriate gear (including tents, sleeping bags, backpacks, etc.), bear spray, food, and permits will all be provided by the guiding company. A professional guide will lead the way and ensure safety, and provide top-notch knowledge about the ecosystem and history of this incredible environment.
Kayaking Tours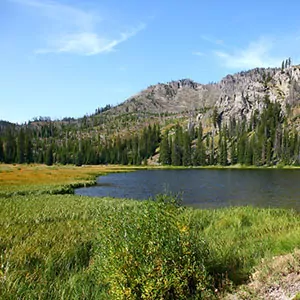 Yellowstone Lake consists of 141 miles of shoreline, and Geyser Kayaks provides guided tours of the lake, leading you to the West Thumb Geyser Basin. The day trip is 6 miles roundtrip and an experienced and certified guide will be leading the way, providing knowledge and safety. Appropriate gear (including kayaks, paddles, life jackets, spray skirts, and splash jackets) are provided, as well as lunch on the beach. They also offer 3 to 6 day overnight kayaking trips on Lewis and Shoshone Lake.
Guided Fishing Trips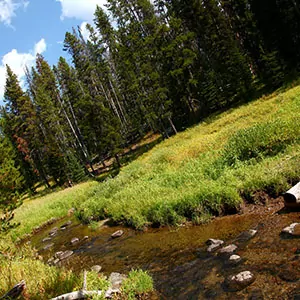 Fly fishing trips are offered on the Yellowstone, Madison, Firehole, Gardiner and Gallatin Rivers inside Yellowstone National Park. Montana Anglers provides full day fly fishing, with all tackle, rods (if needed) and lunch included. They also offer overnight trips, and horse-pack trips north of Yellowstone, in the Bob Marshall Wilderness and along Hellroaring Creek.
Wildland Llamas offers all-inclusive, expert-led llama-supported fly fishing trips into the backcountry of Yellowstone National Park.
Rafting Trips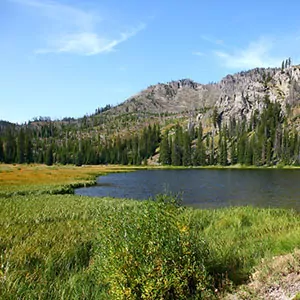 Rafting on the Yellowstone River is a popular activity, departing just north of the park in Gardiner, Montana. Montana Whitewater offers an 8-mile, 3 hour, half day trip; or an 18-mile, 7-8 hour, full day trip. They also run trips on the Gallatin River, located west of the park in Gallatin Gateway; or the Madison River through Beartrap Canyon, west of the park in Norris, Montana.
Conservation Trips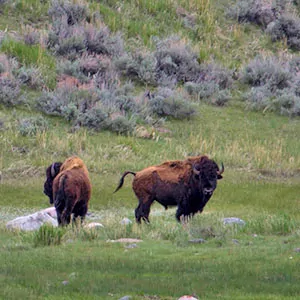 Yellowstone Forever is the non-profit that operates in the park. They offer programs that teach about the ecology, geology, biology and history of Yellowstone from a conservationist's perspective. Yellowstone Forever has day programs, field seminars, multiday masters series, and more. Depending on what subject you are interested in, and how far you want to dive in to it, they have the class for you.
Road Tours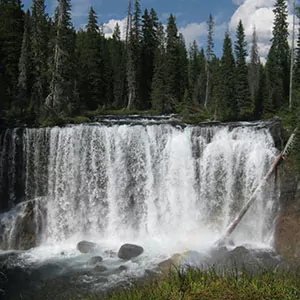 There are several companies within and just outside the park that offer bus tours. These tours are usually all day long, although some are specifically morning wildlife tours, or evening sunset tours. The bus is driven by an expert of Yellowstone and the surrounding area, and they provide insight about the park. Visitors are able to explore the set areas and are driven from one destination to another, giving you a glimpse of Yellowstone in a day.
Horseback Tours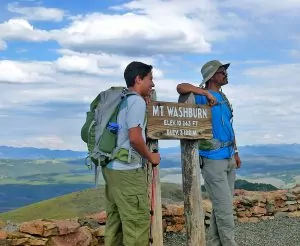 One great way to experience Yellowstone the way park pioneers did, is by horseback. Yellowstone National Park Lodges offers horseback riding trips that leave from either Roosevelt, or Canyon Village. The trips are either 1 or 2 hours, and are perfect for families, as anyone over the age of 8 is permitted to ride.
If you're interested in multi-day stock-supported trips, many other companies offer backcountry trips where either a horse or a llama carries your belongings, while you ride it. Wildland Llamas' Yellowstone llama trips are some of the highest rated options for stock-supported trips in the Park. To see a complete list of companies, click here.
Boat Tours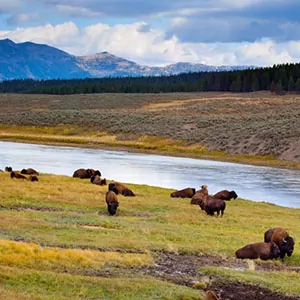 Yellowstone lodges operates scenic cruises on Yellowstone Lake. The boat leaves from Bridge Bay Marina and takes a leisurely cruise along the water, circling Stevenson Island before heading back to shore. Captained by a Yellowstone expert, visitors are sure to learn a thing or two about the park and Lake Yellowstone, specifically.
Visitors are also able to rent a boat at Bridge Bay Marina and enjoy the lake on their own time. Rentals are 1 to 8 hours and is a great way to explore Lake Yellowstone, catch some fish or simply sightsee from the lake.
Winter Tours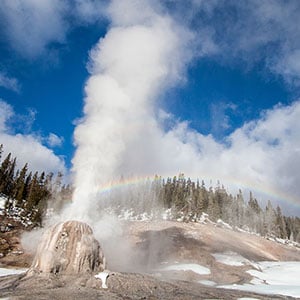 Winter is a fantastic time to see Yellowstone. The snow is magical, the animals are out and about, and there is a sense of true wonderland. A great way to get out into the park is on one of Yellowstone Lodges snowcoach trips. The snowcoach departs from Mammoth Hot Springs Lodge, drives to Norris, then to Canyon, and returns to Mammoth the same way. It is a wonderful way to experience the beauty of Yellowstone from inside a toasty vehicle.
Cross-country skiing is another great option for exploring Yellowstone in the winter. Visitors looking for a guided ski trip are able to choose between the Mammoth Hot Springs area, or the Grand Canyon of Yellowstone area. Wildland Trekking offers multi-day, lodge-based ski and snowshoe tours. You are also able to rent skis on your own and go on your own adventure.
Join a Guided Hiking Adventure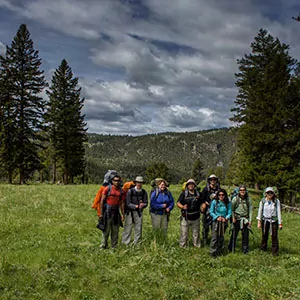 Yellowstone National Park is home to some of the most epic and amazing hiking vacations in the world. Wildland Trekking offers trips with the best of Yellowstone: geysers, waterfalls, views, wildlife, solitude, adventure and fascinating natural and cultural interpretation.
Guided Yellowstone treks are all-inclusive which covers permits; local transportation (excluded on certain tours); meals; equipment; safety systems and professional hiking/wilderness guides; all of which allows visitors to maximize their time in Yellowstone and focus entirely on enjoying the Park.
YELLOWSTONE ADVENTURE TOURS