All About Visiting Yellowstone in March
The benefits, drawbacks, activities and other features of visiting Yellowstone in March.
March in Yellowstone is typically still a snowy wonderland. Many species of wildlife are concentrated in lower elevations, where it's easy to spend hours observing them. There are many benefits to visiting in March, and some drawbacks as well. Below, we've broken up the most common "when to go" questions into categories to make it easy to determine if March is the best time for you to visit Yellowstone.
Benefits of Visiting in March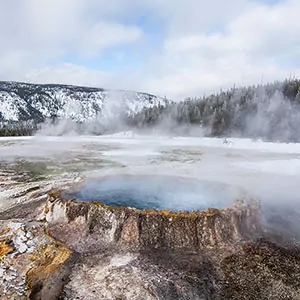 The biggest benefit of visiting in March is the wildlife viewing. Most animals make their way to the meadows and valleys because the high country is too cold in the winter. The high concentration of animals at lower elevation make it so much easier to view them—bison, bighorn sheep, pronghorn, wolves and elk are plentiful in Yellowstone's valleys.
Another benefit to visiting in March is the lack of crowds. Even though it is transitioning into spring, it is still quite chilly, so Yellowstone is not a big Spring Break destination. Because there are so many less people, you may be able to experience a sense of quiet in the park.
Drawbacks of Visiting in March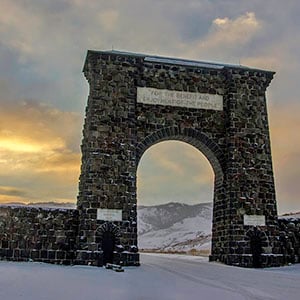 One of the biggest drawbacks to visiting the park in March is that most of the roads are closed to private vehicles. The only road that is open for visitors to drive themselves is the road from the north entrance, at Gardiner, to the northeast entrance, at Cooke City.
Another drawback is that March is the park's transition from winter to spring. So, the two accommodations within the park that are open during the winter, close at the beginning of March. However, lodging in Gardiner, West Yellowstone, and Cody is open year-round. The same is true for snowshoe and ski rentals—the operations in the park stop renting at the beginning of the month, but companies in West Yellowstone and Gardiner continue to rent gear through March.
Things To Do In March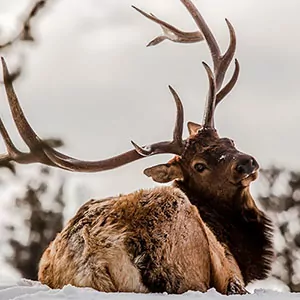 Many trails at lower elevation are open in the winter, giving you a great opportunity to snowshoe or cross country ski. You can read about all the trails that are open in the winter for snowshoeing or skiing to plan for your trip. And, if you want interpretive knowledge about the park, you can join one of the many guided skiing and snowshoeing tours that operate in the park.
Wildlife viewing is also exciting and abundant in the park in March. Check out the bison, pronghorn, wolves and bears in Lamar Valley, Tower area and Mammoth Hot Springs.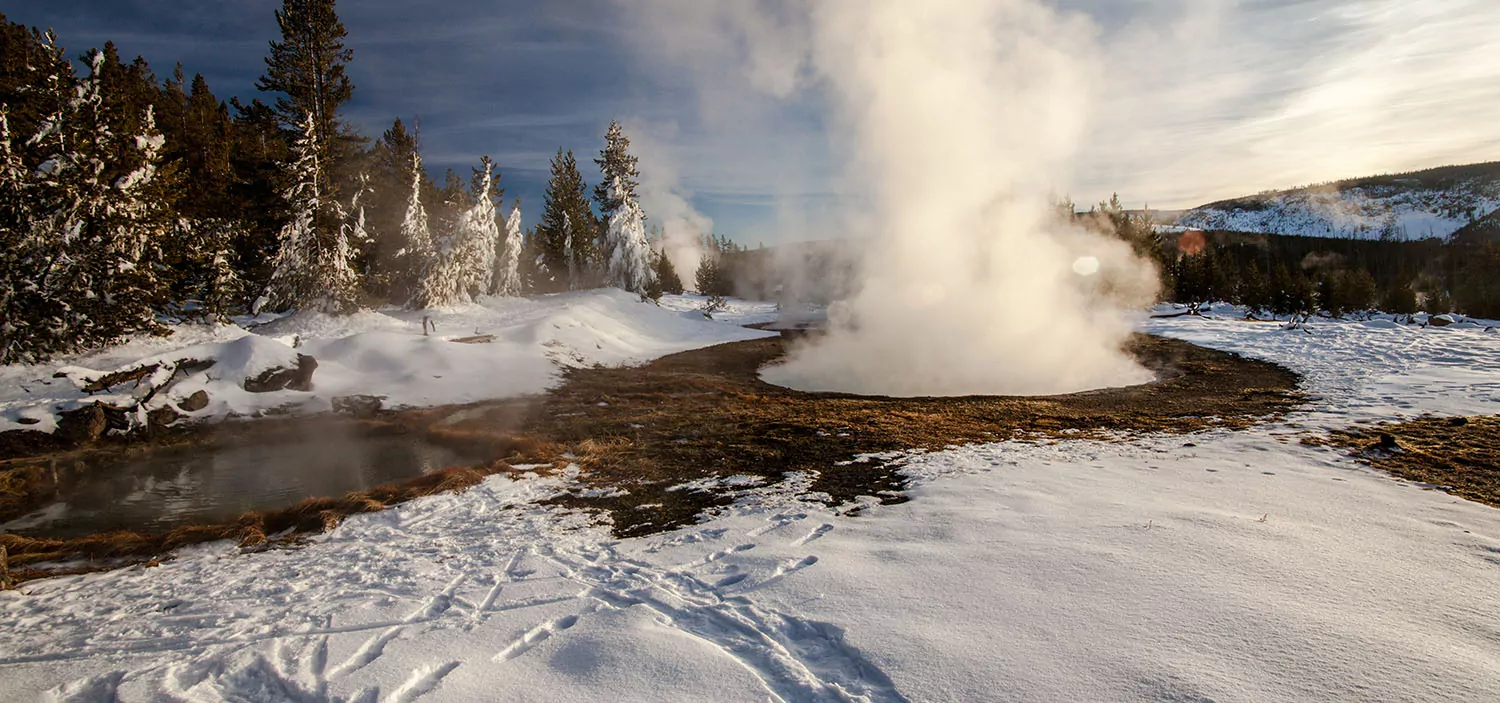 Hiking in March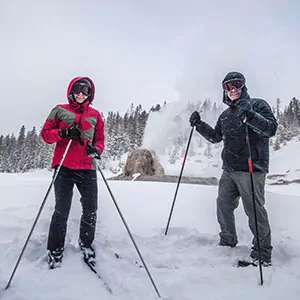 There is still a lot of snow in the park in March, meaning that you'll probably be hiking in more than just your hiking boots. Snowshoeing and cross country skiing are incredible ways to experience the backcountry of Yellowstone in the winter. Many trails are open for these activities in Mammoth Hot Springs, West Yellowstone, Lamar Valley and Tower. Hiking in Yellowstone in March is an excellent way to enjoy the park in a way that not many others get to.
Weather in March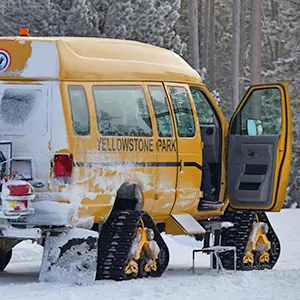 The weather in Yellowstone during the month of March is typically still cold and snowy. The average temperature for Mammoth Hot Springs is a high of 41, and a low of 19 degrees Fahrenheit (5/ -7 degrees Celsius). At Old Faithful, average temperature is a high of 31, and a low of 2 degrees Fahrenheit (0/ -16 degrees Celsius). On average there are 8 days of snow in Yellowstone in March.
Join a Guided Hiking Adventure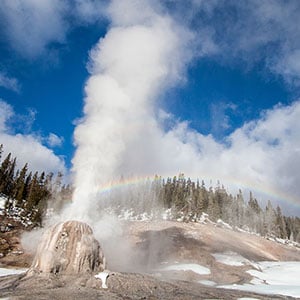 Yellowstone National Park is home to some of the most epic and amazing hiking vacations in the world. Wildland Trekking offers trips with the best of Yellowstone: geysers, waterfalls, views, wildlife, solitude, adventure and fascinating natural and cultural interpretation.
Guided Yellowstone treks are all-inclusive which covers permits; local transportation (excluded on certain tours); meals; equipment; safety systems and professional hiking/wilderness guides; all of which allows visitors to maximize their time in Yellowstone and focus entirely on enjoying the Park.
YELLOWSTONE ADVENTURE TOURS