Yellowstone Backpacking Trips
Our guided backpacking tours take you into the heart of world-renowned wilderness destinations. Enjoy solitude and adventure as you embark on a self-sufficient journey deep into Yellowstone!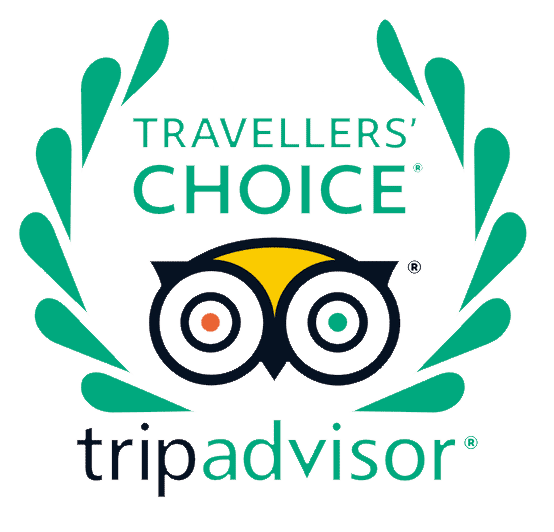 A Yellowstone backpacking tour is the best way to dive in and experience all Yellowstone has to offer. From the park's breathtaking meadow and river systems, to its backcountry geysers, waterfalls, and abundance of wildlife, there is an immense amount to take in. Our multi-day Yellowstone backpacking tours range from 3-day moderate hikes to more strenuous 7-day adventures and everything in between. Our guides will go out of their way to show you both the intimate details and big picture of America's first national park.
Our guided Yellowstone backpacking tours are all-inclusive journeys that combine fantastic guides, excellent meals, top-of-the-line gear, local transportation, and exhilarating hiking to create an unforgettable experience! Check out our list of trips below, and if you're not sure where to begin give us a call at 1-800-715-HIKE (4453) and one of our adventure consultants will be happy to help point you in the right direction.
Top Guided Backpacking Trips
Yellowstone Backpacking Trips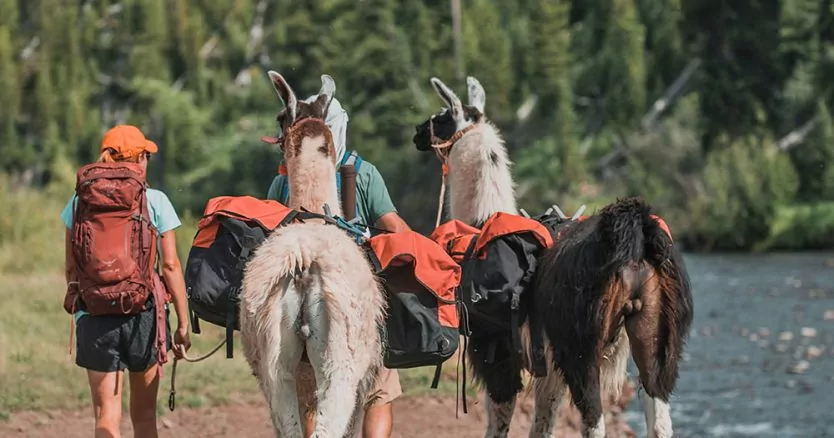 Yellowstone Llama Treks
Our Yellowstone llama treks are opportunities to explore Yellowstone National Park's magical backcountry without the heavy burden of a large backpack. They are all-inclusive journeys into a wonderland of wildlife, vast meadow systems, soaring peaks, deep blue lakes, waterfalls, geysers and hot springs. These trips are excellent family trips and can easily be added onto a longer trip or work as a stand alone Yellowstone experience.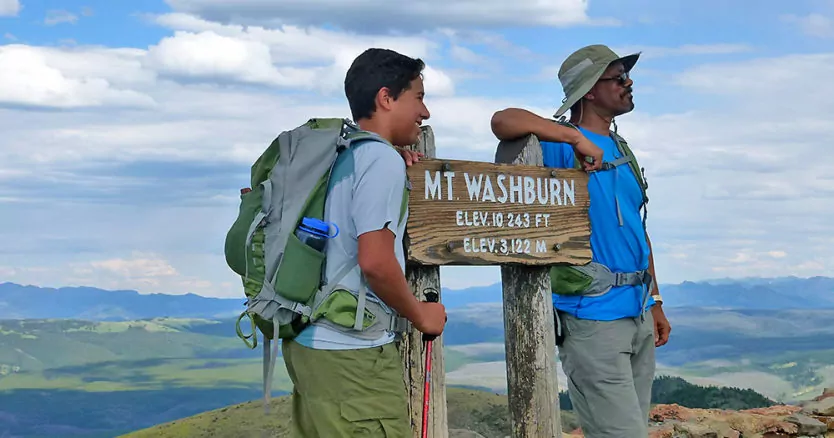 Yellowstone Basecamp Tours
Our Yellowstone Basecamp Tour is an opportunity to enjoy an outdoor experience camping under the stars and hiking in different areas of the park to hit a diversity of highlights. See what we consider the best of Yellowstone and enjoy amenities like showers, campfires, comfortable camping and fresh foods. All gear and meals are provided, as well as local transportation. Our expert guides are ready to show you all Yellowstone has to offer!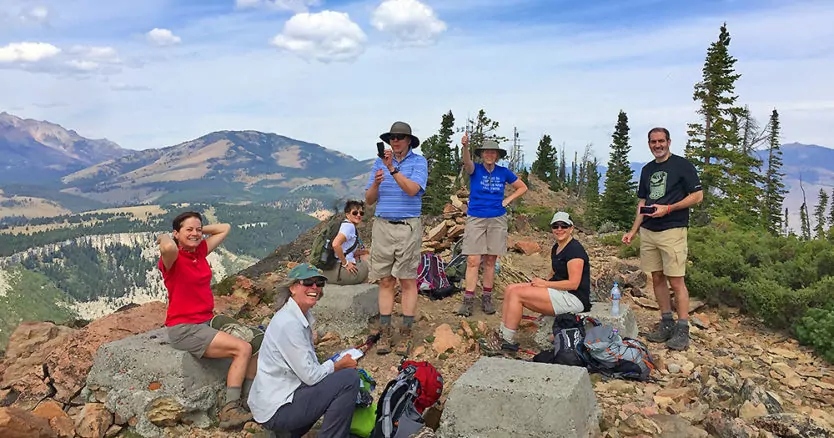 Yellowstone Inn-based Tours
Join us for an unforgettable and optimally comfortable inn-based hiking tour of Yellowstone National Park! Our inn-based Yellowstone hiking tours combine the best of Yellowstone's thermals, geysers, waterfalls, pristine landscapes, and wildlife on a series of day hikes. Each evening we stay in hotels, inns or lodges and enjoy well-earned meals at local lodges and restaurants. All meals, gear, accommodations and local transportation included.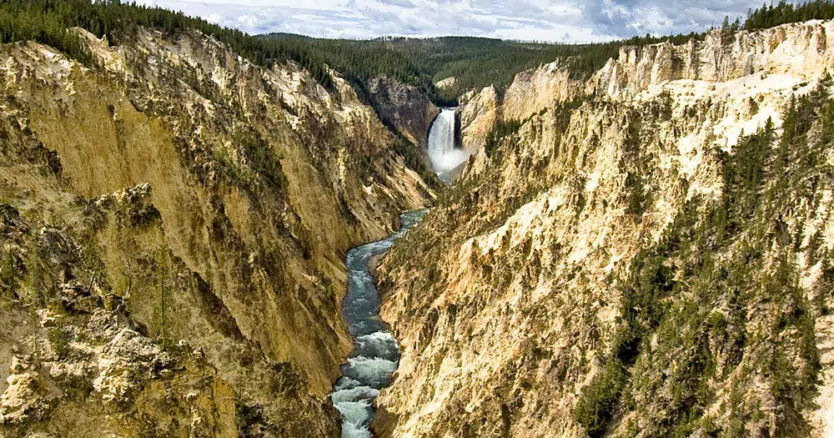 Yellowstone Day Hike Tours
Make the most of your time in Yellowstone on a guided day hike tour! Choose from several different options ranging from easier hikes to waterfalls like our Fairy Falls Hike to long, challenging hikes like Seven-mile Hole. All Yellowstone Day Hikes include use of a backpack, trekking poles and bear spray canisters. A picnic lunch and trail snacks are also included.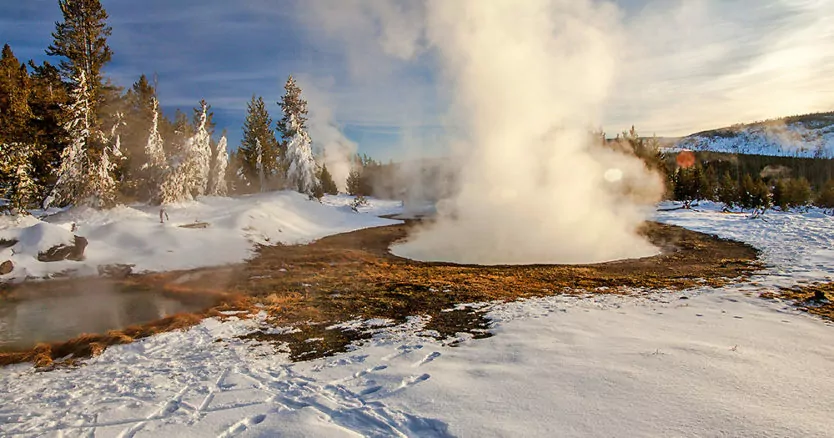 Yellowstone Snowshoe Tours
There's no winter destination more magical and pristine than Yellowstone National Park. Snow blankets the landscape, where thermals thaw vegetation for wildlife like elk and bison to graze. Wolves, mountain lions and other predators lay and wait for animals to become vulnerable in the deep snow. Geysers spray high over the winter scene and waterfalls freeze solid. Explore this amazing world on a Yellowstone snowshoe tour, led by our expert guides, and enjoy comfortable Yellowstone lodging each evening.
MORE ABOUT YELLOWSTONE BACKPACKING
WHY A YELLOWSTONE BACKPACKING TRIP?
America's first national park, Yellowstone is perhaps also its most famous. Roadside wildlife, spewing geysers, gurgling mud pots, thundering waterfalls, vast meadow systems…there's a lot to see! Which is why 4+ million people per year are also visiting this national park. Yellowstone backpacking trips allow guests to get away from the busy highways and tourist spots and explore the heart of Yellowstone, its amazing backcountry. Bacpacking allows adventurous visitors to see many of the same highlights as everyone else but in a wilderness setting, where we have it almost all to ourselves.
THE WILDLAND BACKPACKING EXPERIENCE
Our Yellowstone backpacking adventures are all-inclusive, small group hiking vacations that take guests deep into the wilderness. We provide nearly everything, so our guests can just show up and hike! Our award-winning guides are the best in the industry; our gear is top-of-the-line; and our backcountry cooking regularly blows people away. This quality is evidenced by the fact we hold #1 spots on 5 different national park Trip Advisor pages. When you join a Wildland backpacking tour, you can expect an unforgettable trip provided with excellence.
DO I NEED A GUIDE TO BACKPACK IN YELLOWSTONE?
The short answer is "no." Many people backpack Yellowstone on their own every year, and many people join guided Yellowstone backpacking trips. So what is the benefit of joining a guided tour? There are many. For one, guests are able to travel light and not worry about having to secure permits, plan meals, travel with gear, arrange transportation…etc. Second, our guests learn far more about Yellowstone than they would on their own, as the guides bring it to life through stories, knowledge and their personal passion. Third, Yellowstone is grizzly country, and going with an experienced guide who has spent plenty of time in grizzly country, and knows the best practices for maximum safety, can't be overestimated.
BEST TIME OF YEAR FOR A YELLOWSTONE BACKPACKING TRIP
The window to backpack Yellowstone is relatively short due to the Park's northern latitude and high elevations. Situated in the Rocky Mountains in Northwestern Wyoming – where winters are long, springs and autumns are unpredictable, and summers are short – Yellowstone is a place where timing matters. The short answer to this question is that June through September is the best timeframe for a backcountry hiking and camping trip in Yellowstone. However, a deeper dive does uncover more nuance that's worth exploring:
Lower elevation trips – like our Spring Trekking Adventure – are great starting in late May, and they remain excellent through June but get too hot by July.
Higher elevation trips – like our Gallatin Crest Traverse and Gallatin Skyline – will likely not be open until July due to lingering winter snow packs.
Trips that have big river crossings – examples are Bechler River Traverse and Heart Lake to Snake River Trek – are best starting in late July and sometimes not until early August due to high flows from snow melt.
Another consideration is mosquitoes. Yellowstone National Park can be quite buggy, but unfortunately the timing and location of these pesky critters is unpredictable. If you're ok with possibly dealing with some mosquitoes, which requires use of headnets, DEET insect repellent, and covering exposed skin with clothing, then don't worry about timing too much. If you're intolerant of mosquitoes, and they would ruin your trip, then plan to go after August 10.
In general, Yellowstone backpacking trips are best before October. September can start to get quite chilly at night (below freezing), but days are still very pleasant. September is also lovely because of the lack of bugs, tamer crowds, and peaceful feel of the backcountry. October is a different story, and a trip can easily be impacted by feet of snow or very cold temperatures, which is why we recommend doing your trip in late September at the very latest.
ARE GRIZZLY BEARS A CONCERN?
Yes, absolutely. Grizzly bears are nothing to take lightly. Yellowstone has a very healthy population of these furry, and at times ferocious, friends. If you're not trained in or experienced with the best practices for backpacking in grizzly country, then we strongly recommend joining a guided backpacking trip. Best practices include having every member of the group carry bear spray; appropriately hanging food, trash and toiletries (anything scented) at night; having nothing scented in your tent; keeping extremely tidy camps; not sleeping in clothes you cook in, making noise when hiking, and other important considerations. Yellowstone National Park provides a wonderful bear safety page if you'd like to learn more.
CHOOSING THE RIGHT TRIP
If you're going to enjoy backpacking in Yellowstone, then choosing the right trip is key! The first question to ask is how difficult of a hike you'd like to tackle. Many Yellowstone trips don't have extreme elevation gains and losses, so the more difficult trips are rated so because of hiking distances, rugged terrain, pack weights, and things like technical river crossings. Level 3 difficulty trips are generally the easiest backpacking trips. Levels 4 trips are going to be much more strenuous, and Level 5 trips are really designed for extremely fit and adventurous guests.
Another consideration is the length of trip you'd like to do. Most of our trips are 4-6 days, with some as short as 3 days and some as long as 7 days. The longer the trip, the heavier the backpack because of more food, so if you'd like to keep your pack on the lighter side, then going with a shorter trip is a good idea. If true immersion in the wilderness is your goal, then longer is better. If you want a great adventure, aren't worried about pack weight, and aren't too concerned about the length of the trip, then we have many fantastic 5-6 day trips.
YELLOWSTONE VISITOR INFORMATION
TIPS FOR VISITING YELLOWSTONE