All About Visiting Yellowstone in June
The benefits, drawbacks, activities and other features of visiting Yellowstone in June.
June is an incredible time of year to visit Yellowstone National Park. The park is full of life, with newborn bison and elk calves, and blooming wildflowers. There are many benefits to visiting Yellowstone in June, and some drawbacks as well. Below, we've broken up the most common "when to go" questions into categories to make it easy to determine if June is the best time for you to visit.
Benefits of Visiting in June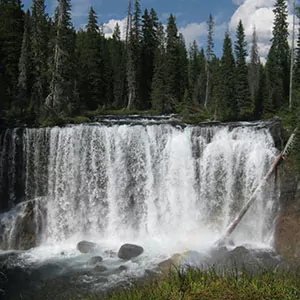 The biggest benefit of visiting Yellowstone in June is the abundance of wildlife. Bison are calving in Lamar Valley and elk are calving in Mammoth Hot Springs. It is a spectacular time of year to watch new life in meadows, surrounded by the new life of wildflowers.
Another benefit to visiting in June is that typically, most of the trails are accessible, as the snow begins to melt. This means it's a great time for hiking, and especially backpacking in Yellowstone. It is a wonderful experience to be walking through a meadow or up a mountain, and to see the snow-covered peaks of the high ranges. June is truly fantastic in Yellowstone.
Drawbacks of Visiting in June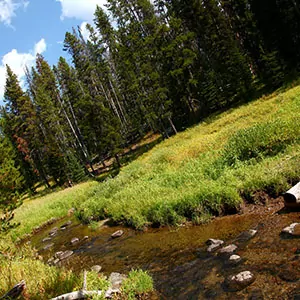 The only drawback to visiting in June is the arrival of the busy summer season. June marks the official start of summer tourism, and you will see crowds flocking to the park at the end of the month. If you can only make it to Yellowstone in the summer, here are some tips to avoid the crowds:
1. Go on a hike: taking just one step on a trail eliminates a lot of the crowds, and Yellowstone has over 1,000 miles of trails to choose from.
2. Get an early start: the earlier you start, the more of the park you'll have to yourself.
3. Have a plan, but also be flexible: know where you want to go before you begin driving, but also enjoy the scenery if you get stuck in a bison jam.
4. Avoid the busy eateries at mealtimes: there are plenty of beautiful places in the park that make perfect picnic spots.
5. Find an off-the-beaten-path hike: read our list of favorite trails in Yellowstone National Park.
Things To Do In June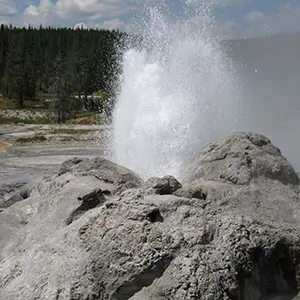 Hiking is one of the best things to do in June. Most of the trails are accessible throughout the month, and you can even go on long hikes or backpacking trips. There are over 1,000 miles of trails in the park, so your options seem to be endless. You can read about how to get backcountry permits, or join a guided trip.
Fishing season begins at the end of May, and the West side of the park is where you want to go until the end of June. The Madison, Gibbon and Firehole Rivers are flowing very well and are stocked with trout in late May through late June. Permits are required for any fishing in the park and can be purchased at any visitor center, or fly stores outside Yellowstone.
Bus tours of the park are offered in June, and provide a great way to see a lot of the park in a relatively short amount of time. You can check out our list of best tours in Yellowstone to find the tour that fits your interests.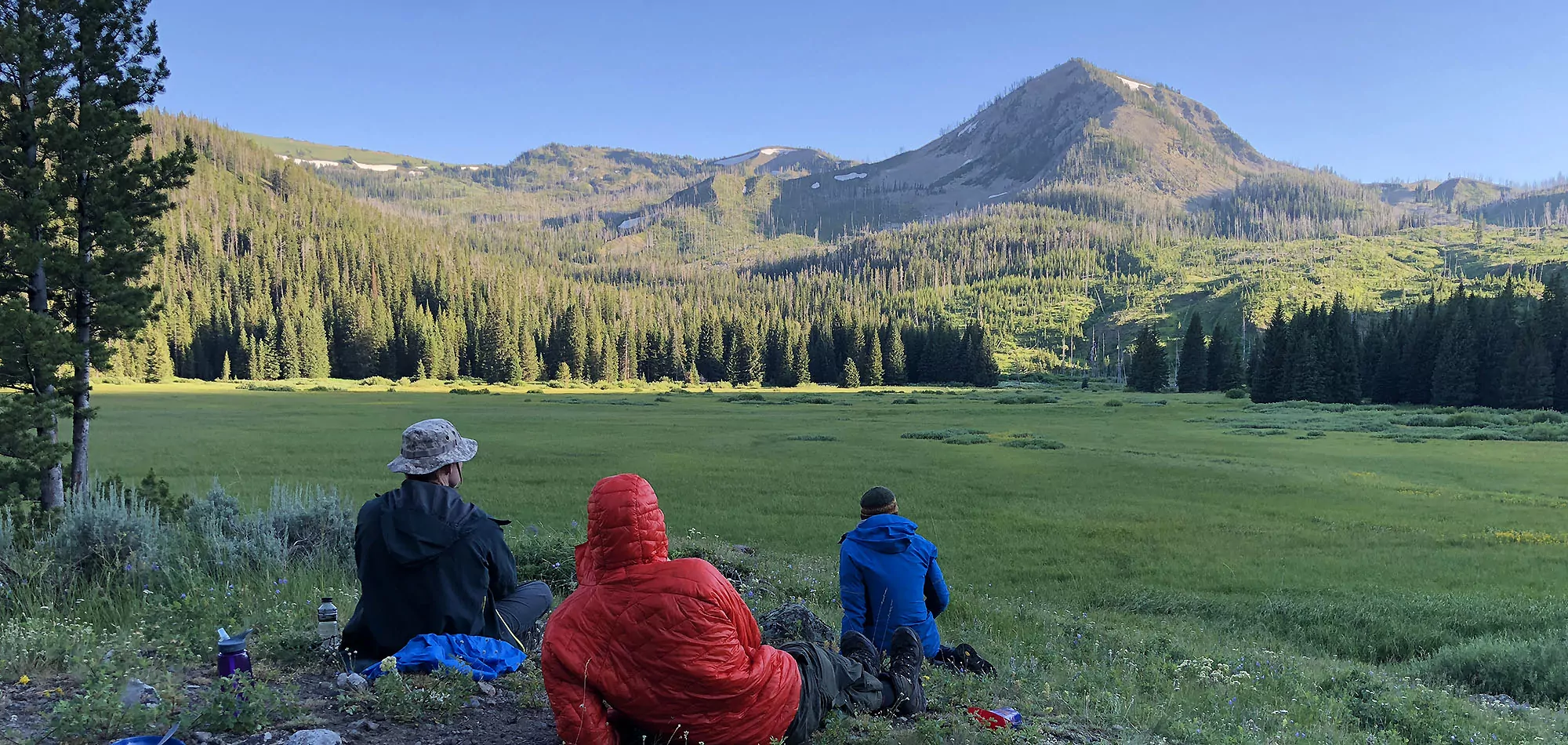 Hiking And Backpacking in June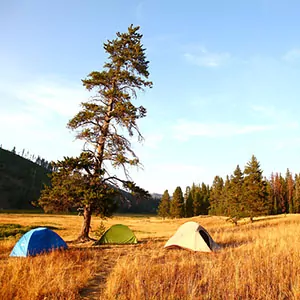 Hiking is wonderful in June, as all areas of the park have opened. There may still be snow at higher elevations at the beginning of the month, but trails at lower elevations provide many miles of hiking enjoyment. And as the snow begins to melt, trails at higher elevation become accessible. Before hitting the trail, you can look into the trail conditions, so you know how to prepare. Consider going with a guiding company—the company takes care of all the logistics and permits, so all you have to worry about is enjoying the scenery around you.
Backpacking is ideal in June, once the snow has melted and you can get into the high country. Backcountry permits may be a little harder to obtain as the month progresses because the summer crowds start to arrive. But, as long as you are flexible with your itinerary and plan in advance, you should be able to get the route you desire.
Weather in June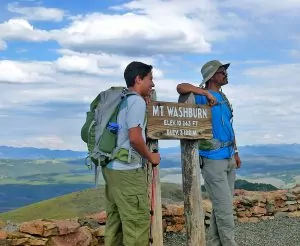 The weather in Yellowstone during the month of June is warm during the day, and gradually becomes very summer-like. The average temperature for Mammoth Hot Springs is a high of 70, and a low of 42 degrees Fahrenheit (21/ 5 degrees Celsius). At Yellowstone Lake, the average temperature is a high of 62, and a low of 34 degrees Fahrenheit (16/ 1 degrees Celsius). On average, there are 8 days of rain in June.
Join a Guided Hiking Adventure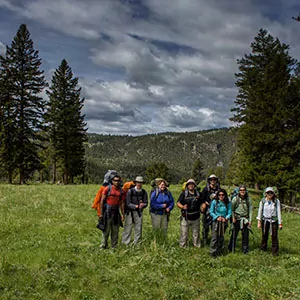 Yellowstone National Park is home to some of the most epic and amazing hiking vacations in the world. Wildland Trekking offers trips with the best of Yellowstone: geysers, waterfalls, views, wildlife, solitude, adventure and fascinating natural and cultural interpretation.
Guided Yellowstone treks are all-inclusive which covers permits; local transportation (excluded on certain tours); meals; equipment; safety systems and professional hiking/wilderness guides; all of which allows visitors to maximize their time in Yellowstone and focus entirely on enjoying the Park.
YELLOWSTONE ADVENTURE TOURS