Yellowstone Day Hike Tours
Maximize your time in Yellowstone by embarking on a day hike tour with one of our expert guides! Enjoy the assurance that comes with hiking with a guide who knows the area!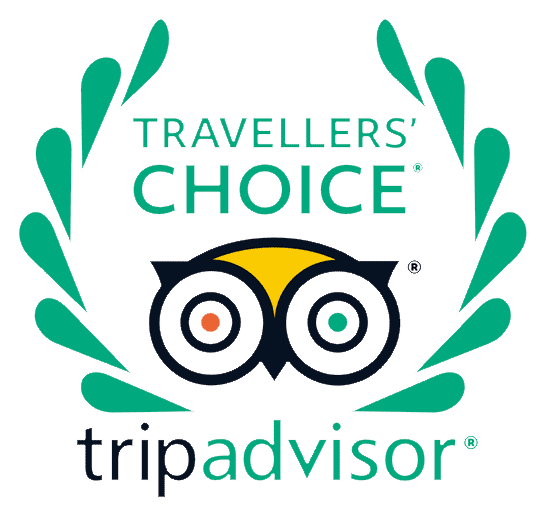 Geysers, lakes and mountain peaks. A diverse array of flora and fauna. It's easy to see why Yellowstone is one of the most popular national parks in the U.S! Enrich your experience of Yellowstone National Park by joining one of our day hikes. We'll trek away from the crowds and highways to absorb the magic of Yellowstone's backcountry. No need to bring any gear — we'll provide a top-shelf backpack, trekking poles, bear spray, a picnic lunch and trail snacks. Learn about the rich history of the park from your professional guide and naturalist.
Check out our six hand-selected day hikes or two snowshoe day tours in Yellowstone National Park to find your next once-in-a-lifetime adventure.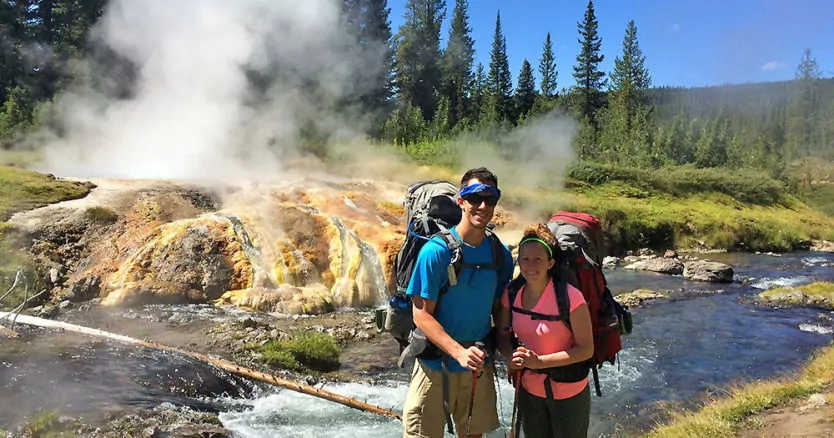 Yellowstone Backpacking Trips
There's no better way to experience Yellowstone National Park than on a Yellowstone backpacking trip! Escape the crowded highways and venture into a pristine and stunningly scenic landscape with geysers, waterfalls, vast meadows systems, picturesque rivers and lakes, and abundant wildlife! Join our expert guides for an unforgettable trip that includes all gear and meals, as well as local transportation.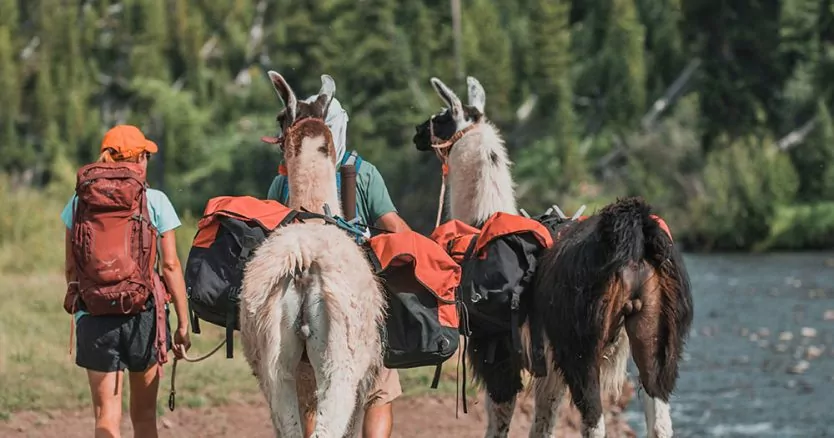 Yellowstone Llama Treks
Our Yellowstone llama treks are opportunities to explore Yellowstone National Park's magical backcountry without the heavy burden of a large backpack. They are all-inclusive journeys into a wonderland of wildlife, vast meadow systems, soaring peaks, deep blue lakes, waterfalls, geysers and hot springs. These trips are excellent family trips and can easily be added onto a longer trip or work as a stand alone Yellowstone experience.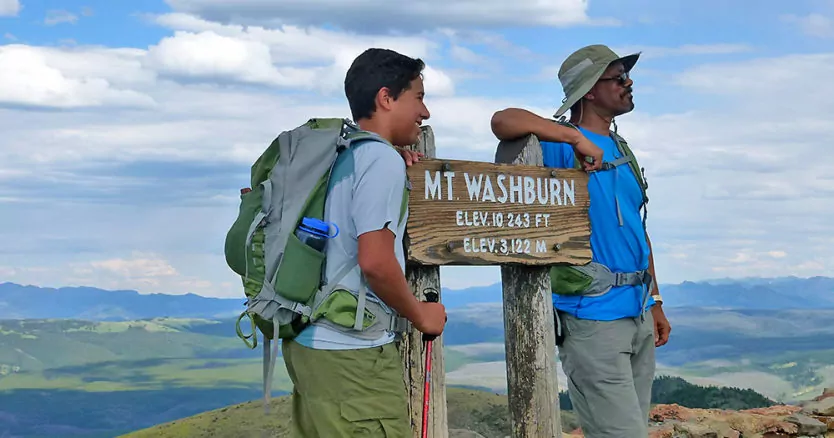 Yellowstone Basecamp Tours
Our Yellowstone Basecamp Tour is an opportunity to enjoy an outdoor experience camping under the stars and hiking in different areas of the park to hit a diversity of highlights. See what we consider the best of Yellowstone and enjoy amenities like showers, campfires, comfortable camping and fresh foods. All gear and meals are provided, as well as local transportation. Our expert guides are ready to show you all Yellowstone has to offer!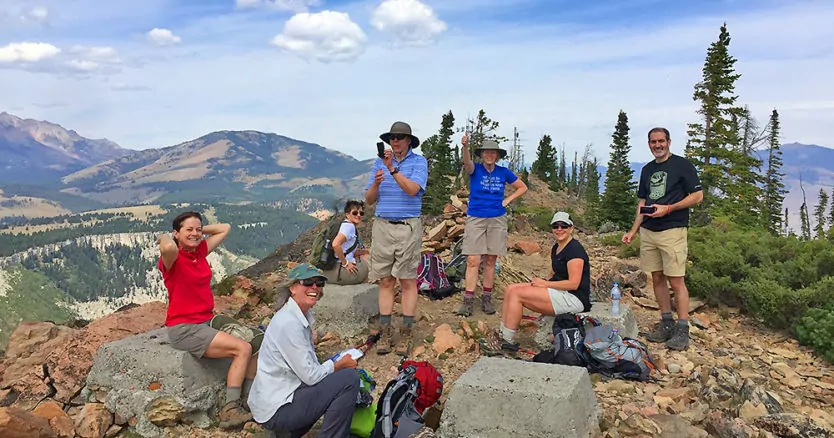 Yellowstone Inn-based Tours
Join us for an unforgettable and optimally comfortable inn-based hiking tour of Yellowstone National Park! Our inn-based Yellowstone hiking tours combine the best of Yellowstone's thermals, geysers, waterfalls, pristine landscapes, and wildlife on a series of day hikes. Each evening we stay in hotels, inns or lodges and enjoy well-earned meals at local lodges and restaurants. All meals, gear, accommodations and local transportation included.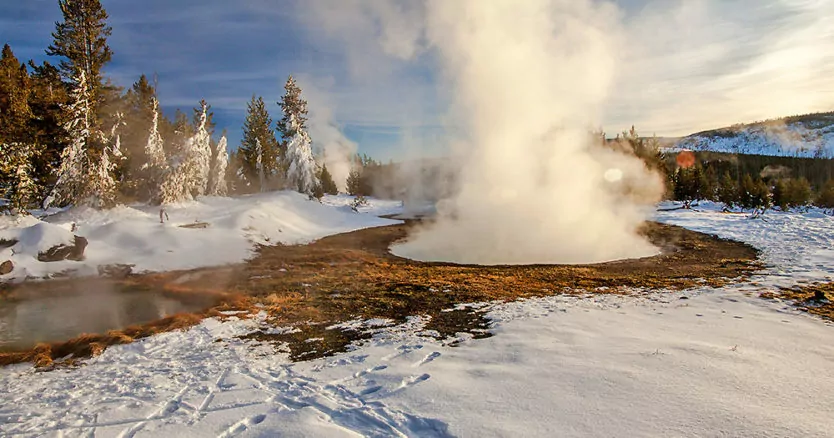 Yellowstone Snowshoe Tours
There's no winter destination more magical and pristine than Yellowstone National Park. Snow blankets the landscape, where thermals thaw vegetation for wildlife like elk and bison to graze. Wolves, mountain lions and other predators lay and wait for animals to become vulnerable in the deep snow. Geysers spray high over the winter scene and waterfalls freeze solid. Explore this amazing world on a Yellowstone snowshoe tour, led by our expert guides, and enjoy comfortable Yellowstone lodging each evening.
MORE ABOUT YELLOWSTONE DAY HIKE TOURS
CHOOSING A YELLOWSTONE DAY HIKE
On our Yellowstone guided day hikes, you'll encounter meadows, rivers, lakes, waterfalls and stunning views of mountain peaks and valleys. Join us off the beaten path and immerse yourself in Yellowstone's wilderness.
For a challenging peak ascent and breathtaking views, our guides' choice is the Bunsen Peak Day Hike. The trailhead is near historic Fort Yellowstone, a hallmark of the area's rich cultural history. As we scale the mountain, you'll learn about the park's geologic and botanical diversity from your knowledgeable guide. At the 8,527-foot summit, enjoy views of the Yellowstone River Valley.
Our Yellowstone day tours offer a range of difficulty and solitude levels. Want a shorter hike on good trails? Consider our Mystic Falls Loop Day Hike. You'll experience a stunning Yellowstone waterfall and walk a section of the historic Continental Divide Trail. Are you looking for a more rugged experience away from other hiking groups? Check out the Seven-mile Hole Day Hike which takes us to the bottom of the Grand Canyon of the Yellowstone.
BENEFITS OF A YELLOWSTONE NATIONAL PARK DAY HIKE
On a Wildland Trekking tour, spend the day exploring the majesty of Yellowstone with the best gear, a gourmet lunch and one of our exceptional guides. Our all-inclusive hiking trips mean you can spend less time planning and more time immersing yourself in the wilderness. We'll pack Yellowstone National Park's world-renowned sites into one unforgettable day on the trails.
Here are a few more reasons to embark on a Wildland Trekking experience:
Proven track record: Wildland Trekking is the top-rated company and activity on Yellowstone's TripAdvisor page.
Human bonding: Our intimate group tours bring solo hikers, couples and families together.
Medically trained guides: Your certified guide will carry a field-issued first aid kit, a list of medical protocols and a satellite phone.
Browse our Yellowstone National Park day hikes and other Yellowstone hiking tours, then reach out to our friendly team to book your hiking vacation. See you in Yellowstone!
YELLOWSTONE VISITOR INFORMATION
TIPS FOR VISITING YELLOWSTONE