Yellowstone Inn-Based Hiking Tours
On our inn-based hiking tours you can sit back and relax while we take care of everything. Your only "job" is absorbing and enjoying all Yellowstone National Park has to offer!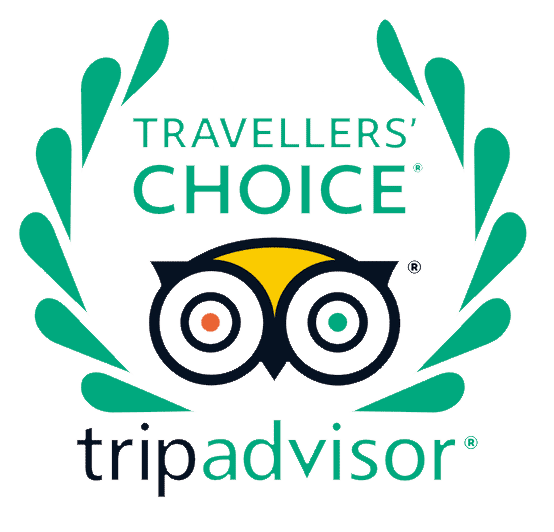 Discover the magic of Yellowstone on one of our Inn-based hiking or snowshoeing tours. We offer an all-around Yellowstone experience including geysers, wildlife, waterfalls, vast meadows, pristine rivers, and big views. You'll experience Yellowstone in a way few people do! Travel through land rich with natural and cultural history, geothermal activity, and wild beauty, and then spend the nights in cozy, historic lodges in Yellowstone National Park. You can relax knowing we've hand picked exceptional day trips, lodges, and meals to make your vacation an unforgettable one!
Please click on the options to read more about the tours, and don't hesitate to give us a call at 1-800-715-HIKE (4453) to request more information or reserve a spot on a trip!
Yellowstone Inn-Based Tours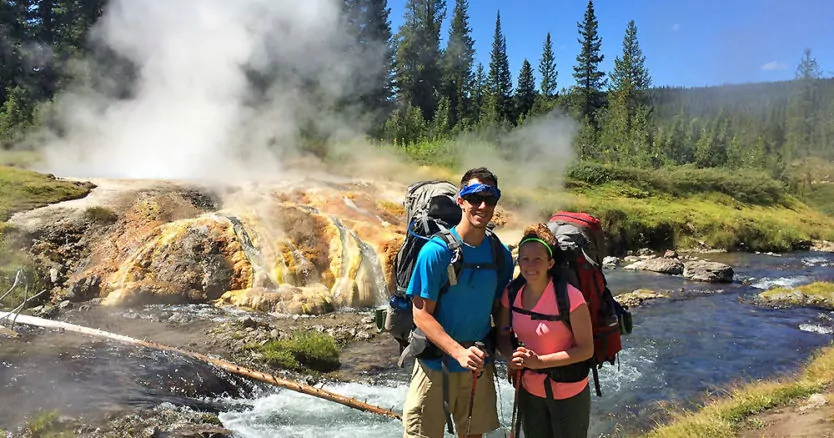 Yellowstone Backpacking Trips
There's no better way to experience Yellowstone National Park than on a Yellowstone backpacking trip! Escape the crowded highways and venture into a pristine and stunningly scenic landscape with geysers, waterfalls, vast meadows systems, picturesque rivers and lakes, and abundant wildlife! Join our expert guides for an unforgettable trip that includes all gear and meals, as well as local transportation.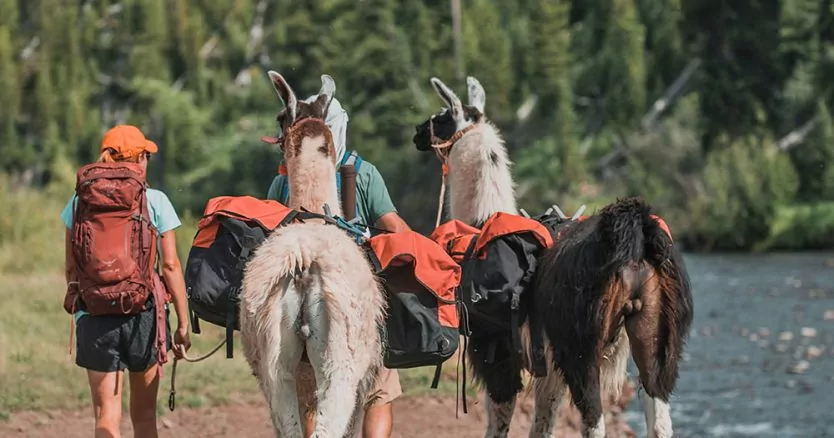 Yellowstone Llama Treks
Our Yellowstone llama treks are opportunities to explore Yellowstone National Park's magical backcountry without the heavy burden of a large backpack. They are all-inclusive journeys into a wonderland of wildlife, vast meadow systems, soaring peaks, deep blue lakes, waterfalls, geysers and hot springs. These trips are excellent family trips and can easily be added onto a longer trip or work as a stand alone Yellowstone experience.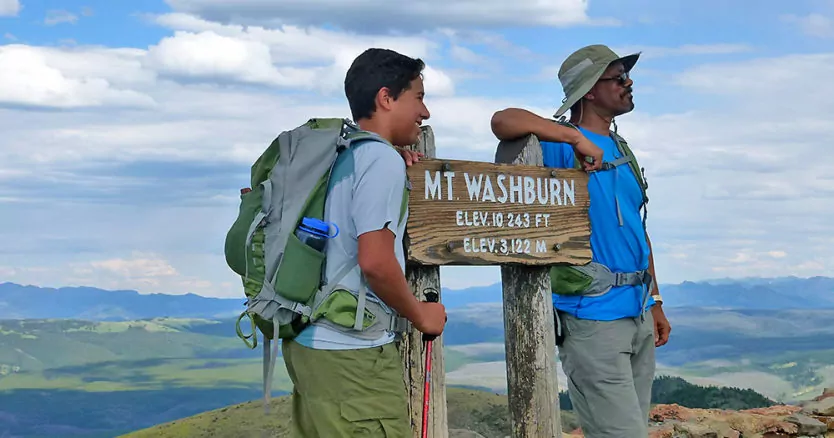 Yellowstone Basecamp Tours
Our Yellowstone Basecamp Tour is an opportunity to enjoy an outdoor experience camping under the stars and hiking in different areas of the park to hit a diversity of highlights. See what we consider the best of Yellowstone and enjoy amenities like showers, campfires, comfortable camping and fresh foods. All gear and meals are provided, as well as local transportation. Our expert guides are ready to show you all Yellowstone has to offer!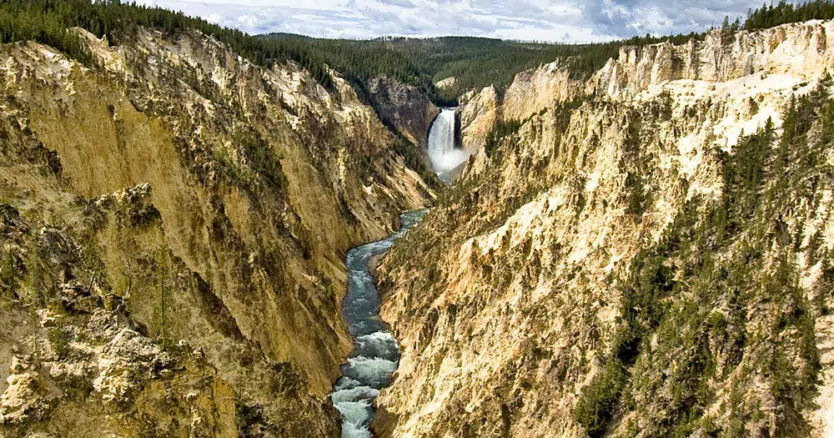 Yellowstone Day Hike Tours
Make the most of your time in Yellowstone on a guided Yellowstone day hike tour! Choose from several different options ranging from easier hikes to waterfalls like our Fairy Falls Hike to long, challenging hikes like Seven-mile Hole. All Yellowstone Day Hikes include use of a backpack, trekking poles and bear spray canisters. A picnic lunch and trail snacks are also included.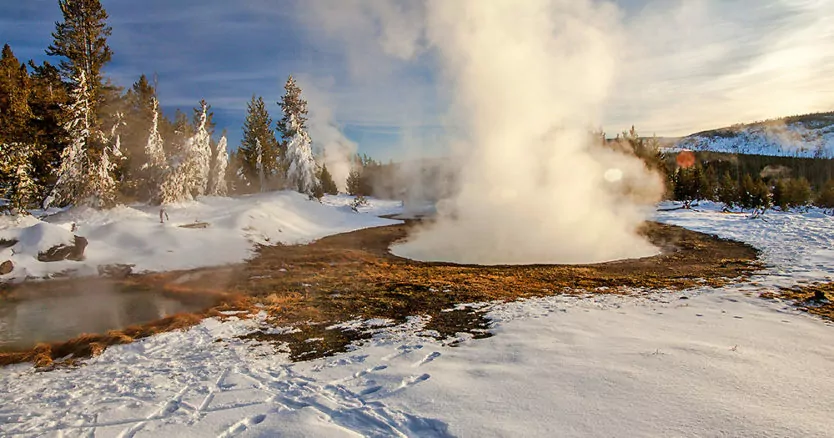 Yellowstone Snowshoe Tours
There's no winter destination more magical and pristine than Yellowstone National Park. Snow blankets the landscape, where thermals thaw vegetation for wildlife like elk and bison to graze. Wolves, mountain lions and other predators lay and wait for animals to become vulnerable in the deep snow. Geysers spray high over the winter scene and waterfalls freeze solid. Explore this amazing world on a Yellowstone snowshoe tour, led by our expert guides, and enjoy comfortable Yellowstone lodging each evening.
YELLOWSTONE VISITOR INFORMATION
TIPS FOR VISITING YELLOWSTONE