When to Visit Peru
Peru is a pretty large country, so the answer depends on where you're going and what you want to do.
The best time of year to visit Peru depends on your destination. The country is vast and diverse, so you can visit at any time of year if you plan accordingly. Weather and crowds change throughout the seasons, and across the country. Below, we'll break it down so you know what you're getting into in any month.
Peru Weather and Temperatures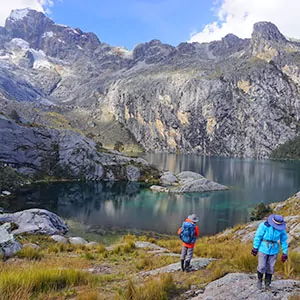 In Cusco and Huaraz, the dry season, from May through September is ideal for trekking. However, the beautiful weather brings crowds, so advance planning is crucial this time of year.
In the wet season—from November through March—crowds significantly lessen. Greenery is full swing, but trekking plans become complicated. January and February are the wettest months, and the Inca Trail is closed for all of February.
The shoulder months of October and April are notoriously unpredictable. Trekking opportunities range from miserable to ideal. These months may be a good option for travelers with flexible schedules and those looking for fewer crowds.
Cusco and Huaraz: Average Highs, Lows, and Precip
Month
CUSCO
HUARAZ
Days of Precip
Avg Hi
Avg Lo
Avg Hi
Avg Lo
January
63°F (17°C)
44°F (7°C)
67°F (19°C)
44°F (7°C)
18 Days
February
62°F (17°C)
44°F (7°C)
67°F (19°C)
44°F (7°C)
13 Days
March
63°F (17°C)
43°F (6°C)
67°F (19°C)
44°F (7°C)
11 Days
April
64°F (18°C)
39°F (4°C)
67°F (19°C)
44°F (7°C)
8 Days
May
65°F (18.5°C)
35°F (2°C)
68°F (20°C)
41°F (5°C)
3 Days
June
64°F (18°C)
32°F (0°C)
68°F (20°C)
40°F (4.5°C)
2 Days
July
64°F (18°C)
32°F (0°C)
68°F (20°C)
39°F (4°C)
2 Days
August
64°F (18°C)
37°F (3°C)
69°F (20.5°C)
42°F (5.5°C)
2 Days
September
65°F (18.5°C)
41°F (5°C)
69°F (20.5°C)
44°F (7°C)
7 Days
October
65°F (18.5°C)
43°F (6°C)
69°F (20.5°C)
44°F (7°C)
8 Days
November
65°F (18.5°C)
43°F (6°C)
68°F (20°C)
44°F (7°C)
12 Days
December
65°F (18.5°C)
44°F (7°C)
68°F (20°C)
44°F (7°C)
16 Days
Best Time for Trekking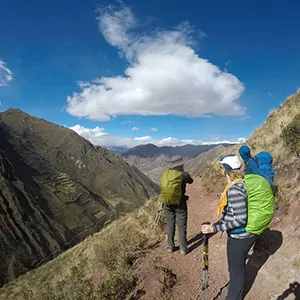 May through September is the best season for hiking and backpacking, when rainfall is low and daytime temperatures are slightly cooler. However, this coincides with the tourist season, so popular destinations, such as the Inca Trail will be at full capacity every day. If you plan to hike the Inca Trail, avoid February, as the trail is closed for repairs.
Peak season is a great time to check out alternative treks in the area, such as the Ancascocha Trek or the Cordillera Huayhuash Circuit.
Best Time to Avoid Crowds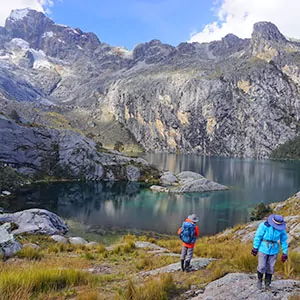 November through March. Rainfall levels are high, but greenery is in full bloom. This isn't the best season for high mountain trekking (and the Inca Trail is even closed in February!), but crowds will certainly be lower than in the dry season. Tours will be cheaper and easier to book, so you may be able to plan at the last minute if a good weather window appears.  If you find yourself at the tourist destinations in the height of peak season, your best bet is to wake up early to beat the crowds. Late-morning through mid-afternoon sees the highest number of people, as large tour groups are most active during that time.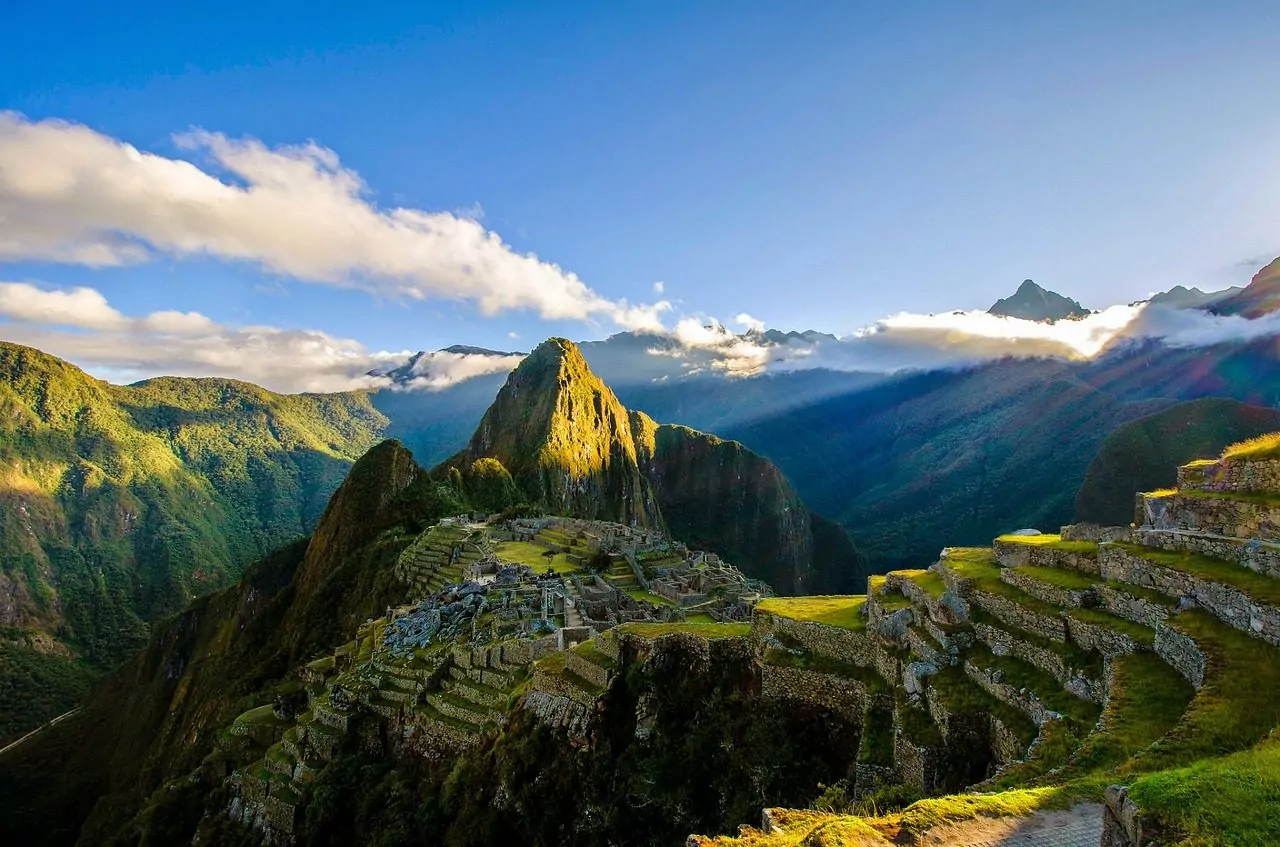 Join a Guided Hiking Adventure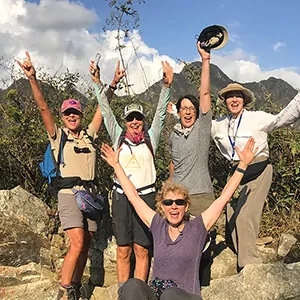 Peru is home to some of the most epic and amazing hiking vacations in the world. Wildland Trekking offers trips with the best that Peru has to offer: from classic Inca Trail lodge-based trekking to high-altitude Cordillera Huayhuash adventures. You'll see ancient ruins, turquoise lakes, glacier-covered peaks, and some of the tallest mountains in the world.
Guided Peru treks are all-inclusive: they cover permits, local transportation, meals, lodging, equipment, safety systems and professional hiking/wilderness guides. All of these trip features allow visitors to maximize their time in Peru and focus entirely on enjoying the country and parks.