Why Visit Peru
Towering, glaciated mountains; ancient Inca cities; unique wildlife; wonderful cultures and more!
If you're looking for stunning high mountain trekking paths, Incan ruins, flourishing jungles, colorful festivals, and cultures rich with history, Peru has it all. While the cities across Peru are bustling and lively, the countryside is relaxed and the trekking is sublime. The diversity of landscapes ensures the country is a hiker's dream: from ancient ruins along the Inca Trail, to the striated colors of Rainbow Mountain, to the glaciated peaks of the Cordillera Huayhuash.
What Makes Peru So Unique?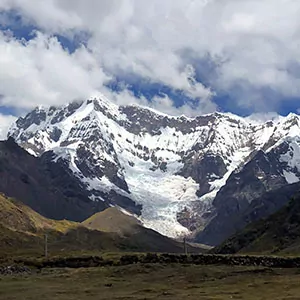 Peru is unique for the multitude of landscapes you can visit in a relatively short period of time. The country's position on the coast creates a coastal desert over 1500 miles long. Inland, the largest rainforest in the world, the Amazon, covers over half the country. Between these two unique ecosystems lies the Andes: a range of mountains so high and mighty that the Incan believed the peaks were gods.
In addition to the abundance of natural wonders, Peru has been home to human populations for over 15,000 years. Many ancient civilizations left behind ruins of once-thriving cities (the most famous being Machu Picchu of course). Dozens of annual festivals honor the traditions of indigenous cultures.  When you visit Peru, you'll dive into a world of ancient wonders, natural beauty, and the perfect blend of traditional and modern culture.
How To Get There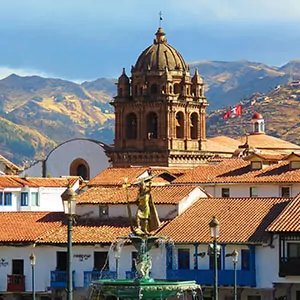 Flying into Peru is the simplest option, although some travelers arrive by boat or bus. Most travelers arrive in the city of Lima, which is a great base for exploring the Andes Mountains and the Sacred Valley. Once you arrive in Peru, buses are a great way to get around, especially within cities or between neighboring towns. If you choose to travel by road, bus tickets will be cheaper than airfare, but the journey will be much longer. If public transportation isn't your style, domestic flights depart major cities regularly to Cusco and other smaller villages.
When To Go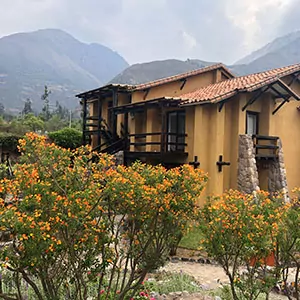 Peru has two distinct seasons: the wet and the dry seasons. The dry season runs from May through September, and most people will find it most enjoyable to visit during this time of year—especially if you plan on trekking. However, if you're looking to visit the beach or escape the crowds near Machu Picchu, the wet season from November through March may be just what you're looking for. Keep in mind that the famous Inca Trail closes annually in February for repairs.
If you want the low down on the best time to visit Peru, we've created a page dedicated to this topic.
Cusco and Huaraz: Average Highs, Lows, and Precip
Month
CUSCO
HUARAZ
Days of Precip
Avg Hi
Avg Lo
Avg Hi
Avg Lo
January
63°F (17°C)
44°F (7°C)
67°F (19°C)
44°F (7°C)
18 Days
February
62°F (17°C)
44°F (7°C)
67°F (19°C)
44°F (7°C)
13 Days
March
63°F (17°C)
43°F (6°C)
67°F (19°C)
44°F (7°C)
11 Days
April
64°F (18°C)
39°F (4°C)
67°F (19°C)
44°F (7°C)
8 Days
May
65°F (18.5°C)
35°F (2°C)
68°F (20°C)
41°F (5°C)
3 Days
June
64°F (18°C)
32°F (0°C)
68°F (20°C)
40°F (4.5°C)
2 Days
July
64°F (18°C)
32°F (0°C)
68°F (20°C)
39°F (4°C)
2 Days
August
64°F (18°C)
37°F (3°C)
69°F (20.5°C)
42°F (5.5°C)
2 Days
September
65°F (18.5°C)
41°F (5°C)
69°F (20.5°C)
44°F (7°C)
7 Days
October
65°F (18.5°C)
43°F (6°C)
69°F (20.5°C)
44°F (7°C)
8 Days
November
65°F (18.5°C)
43°F (6°C)
68°F (20°C)
44°F (7°C)
12 Days
December
65°F (18.5°C)
44°F (7°C)
68°F (20°C)
44°F (7°C)
16 Days
What To Do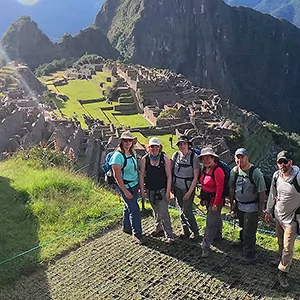 You could spend months in Peru without ever tiring of things to do. Peru is a classic trekking destination, with trails to ancient ruins and long-distance circuits through the Andes Mountains. The world-famous Inca Trail to the Sacred Valley is indisputably magical, while alternative options such as Ancascocha Trek wind through Quechua farming village en route to Machu Picchu.
But there is so much to see and do in Peru beyond trekking. A visit to one of Peru's dynamic cities (such as Cusco, Lima, or Arequipa) will be full of both historic sights and modern culture and art. Lima has garnered attention as a cuisine destination that merges tradition with creativity. Head to a restaurant in one of Lima's historic neighborhoods to try ceviche: a zesty seafood favorite that is the national dish of Peru. Markets (such as the San Pedro Market in Cusco) house fresh vegetables, meats, and cheeses, and a wide array of trinkets, textiles, and souvenirs.
The possibilities in Peru are endless: you could paddle around the Amazon jungle, partake in Spanish classes, or raft down class 5 whitewater. No matter what type of traveler you are, you'll find excitement and beauty in every corner of the country.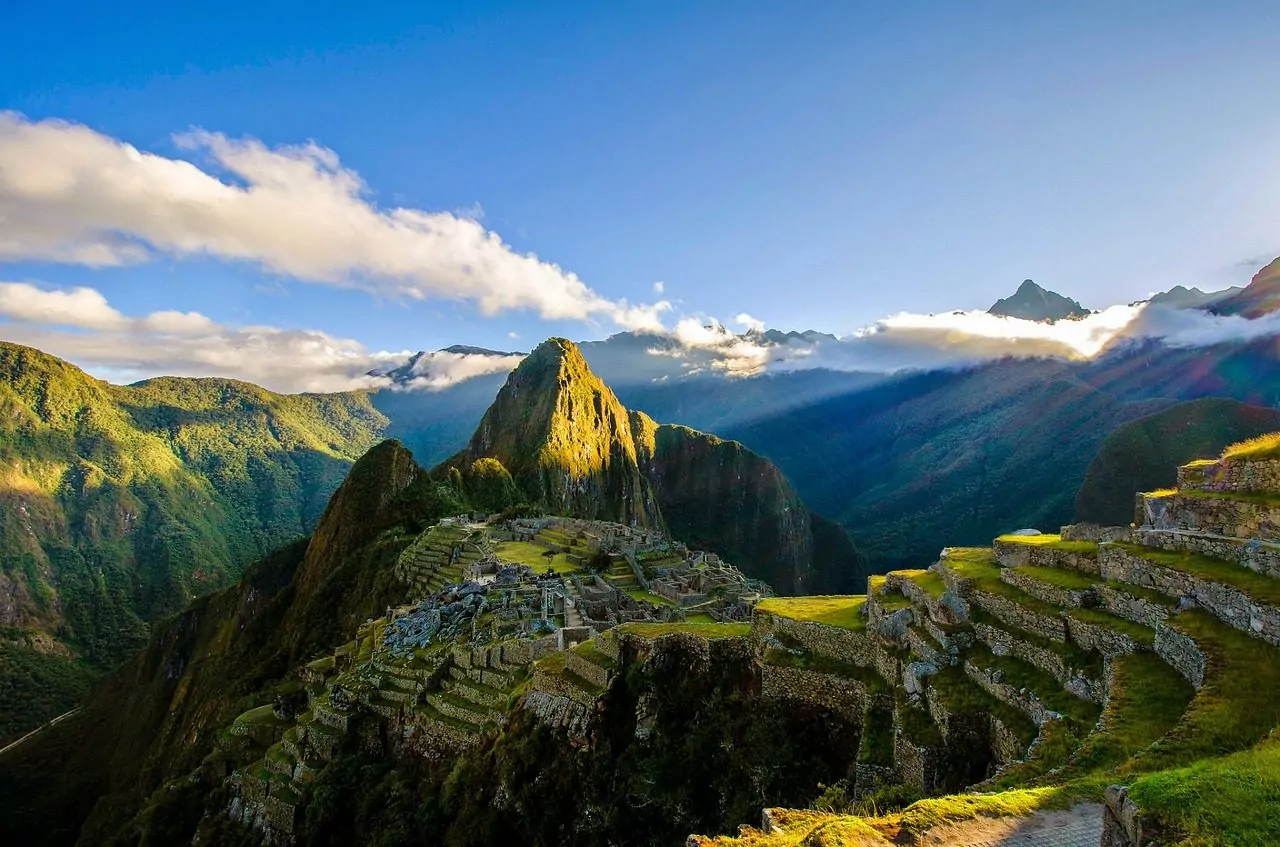 Visit Peru On Your Own or With a Tour Company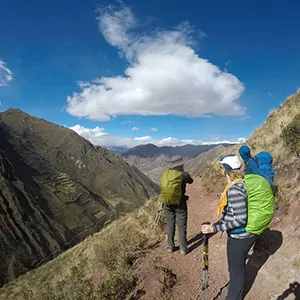 At some point, you'll need to determine whether you want to see Peru on your own, or as part of a guided trip. However, there's one area where a guide is non-negotiable: the Inca Trail. If you plan to hike this iconic trail, you will need to hire a guide or join an organized tour group.
Most other trails in Peru's wilderness are accessible to hikers without guides, however, due to the high elevation of the mountain treks, these trails are recommended for those with extensive hiking experience.
Guided Wildland Trekking tours are a great option for anyone, as the professional and knowledgeable guides take care of all the logistics such as meals and transportation.
In addition, our medically-trained guides have experience in high-elevation and can help you acclimatize appropriately. These multi-day adventures weave exciting trekking with unique cultural experiences.
Join a Guided Hiking Adventure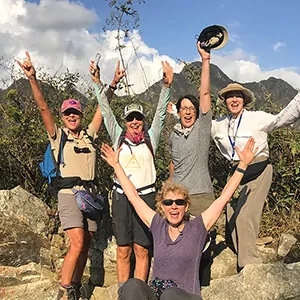 Peru is home to some of the most epic and amazing hiking vacations in the world. Wildland Trekking offers trips with the best that Peru has to offer: from classic Inca Trail lodge-based trekking to high-altitude Cordillera Huayhuash adventures. You'll see ancient ruins, turquoise lakes, glacier-covered peaks, and some of the tallest mountains in the world.
Guided Peru treks are all-inclusive: they cover permits, local transportation, meals, lodging, equipment, safety systems and professional hiking/wilderness guides. All of these trip features allow visitors to maximize their time in Peru and focus entirely on enjoying the country and parks.