Hiking The Inca Trail
Learn all about the Inca Trail - When to go, permits, finding the right guide company and more!
The Inca Trail is one of the most well-known trails in Peru, if not the world—and rightfully so. This ancient trekking trail winds through lush jungles, past terraced ruins, and up high passes into the cloud-capped mountains. Hikers will gasp for breath at the stunning Dead Woman's Pass (13,828 feet) and stare in awe at Winay Huayna, an archaeological site only three miles away from Machu Picchu. These ruins sit on a steep hillside overlooking the Urubamba River. As the Inca Trail culminates at the Sun Gate, trekkers catch their first sight of this ancient citadel below, nestled in a notch in the ridge amidst the vast Andes mountain range.
The Inca Trail hiking experience is sure to be one that will stick with you for years to come, but it requires a decent amount of advanced planning. If you wish to hike the Inca Trail, you need to prepare over six months in advance—the earlier, the better. In 2017, the Peruvian government enacted a strict permitting system to protect the historic sites and fragile cloud mountain ecosystem. Now, hikers must have a permit and hike the Inca Trail with a licensed guiding company. (Most guiding companies should provide the permit for you, but you must register early!) This permitting system limits crowds, so your experience along the Inca Trail isn't overloaded with other people. Once you secure your permit, you'll find relative solitude along the trail and rest assured that these iconic ruins are maintained for generations to come.
When to Visit the Inca Trail
The Inca Trail is open year-round, except for February when it is closed for maintenance. The temperatures stay relatively steady all year long, but the weather can be highly variable depending on the month. However, each season has benefits and drawbacks for you to consider before planning your trip.
The Dry Season
The dry season in the Andes runs from May through September. These months are—without a doubt—the most pleasant time to hike along the Inca Trail when it comes to weather.  You'll encounter clear, sunny skies and mild temperatures perfect for trekking. But it is also the busiest time of year: summer vacation increases visitation, and numerous holiday celebrations in Peru bring in even more crowds. The most populated time is in July and August when summer visitation has reached its peak.
The Wet Season
Hiking the Inca Trail during the wet season (November through March) is possible for experienced hikers, Still, we don't advise it unless you prepare for cold temperatures and wet, muddy hiking conditions. The numerous stone stairways are much more dangerous under a layer of rain and mud. If you plan to hike the Inca Trail during these months, bring rain gear and trekking poles to make you more comfortable. From December through early March, the highest levels of rainfall are found, while levels remain unpredictable in November and late March. And remember: the Inca Trail is closed for maintenance for all of February.
On the upside, permits are easier to secure during this time of year, and the crowds will be minimal. (Except for Easter weekend, when there are both crowds and a high chance of rainfall.) If you value solitude above all else, this might be just the time of year for you to trek to the Inca Trail.
The Shoulder Season
The shoulder seasons, April through May and late September through early November, are much more unpredictable than the dry season, but these months contain many days of prime hiking weather. This season holds a perfect balance: less populated than the dry season, and better trekking weather than the wet season.
In April, rains have subdued and left lush greenery in their wake. The lack of tourists makes securing a permit a bit easier, although you must still make reservations well in advance. The weather continues to improve as May approaches, and crowds begin to return later in the month.

Hiking the Inca Trail
The Inca Trail may be one of the most popular hikes in the world, but that doesn't mean it's easy. While the trail covers 25 miles in four days, much of it is high-altitude trekking. You'll cross multiple mountain passes, reaching elevations of almost 14,000 feet. This high elevation can take a toll on your body, especially if you don't take the time to acclimatize before trekking.
Some tour operators offer trips that build in acclimatization days with local exploration and day-hikes. Regardless of whether you sign up for a trip that includes acclimatization days, make sure you take a few days to rest at altitude in Cusco and let your body adjust to the new environment.
Permitting and Guide Companies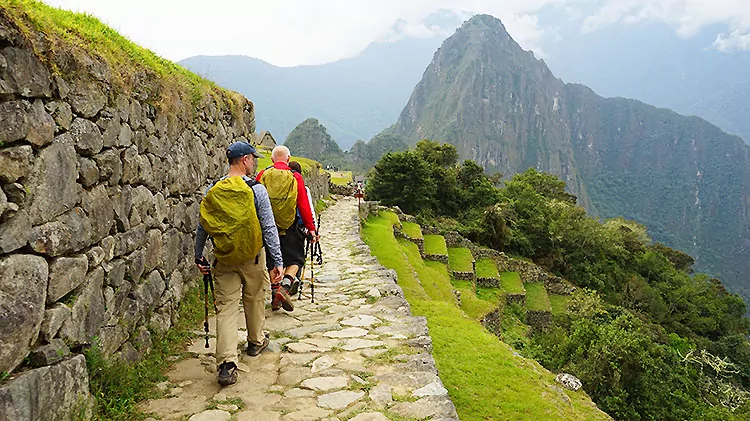 Since 2002, the Peruvian government has required trekkers to have a permit AND a guide to hike the Inca Trail to Machu Picchu. Only licensed guiding companies can obtain permits, so when you book an Inca Trail trip,  your permit and fees should be covered. This permitting system was put in place to stop overcrowding on the trail, and minimize the human impact on the ancient ruins and ecosystems. Therefore, only 500 people per day are allowed on the trail—and this number includes guides, porters, chefs, and staff. So, the number of travelers allowed on the Inca Trail per day is closer to 200. Permits sell out more than six to nine months in advance for the busiest months—often selling out within hours or days for the peak season.
While you are required to hike with a guide, this doesn't mean you have to join a massive, impersonal tour group. We'll discuss how to choose a tour operator below!
Reserving your Inca Trail Trek: Securing a Permit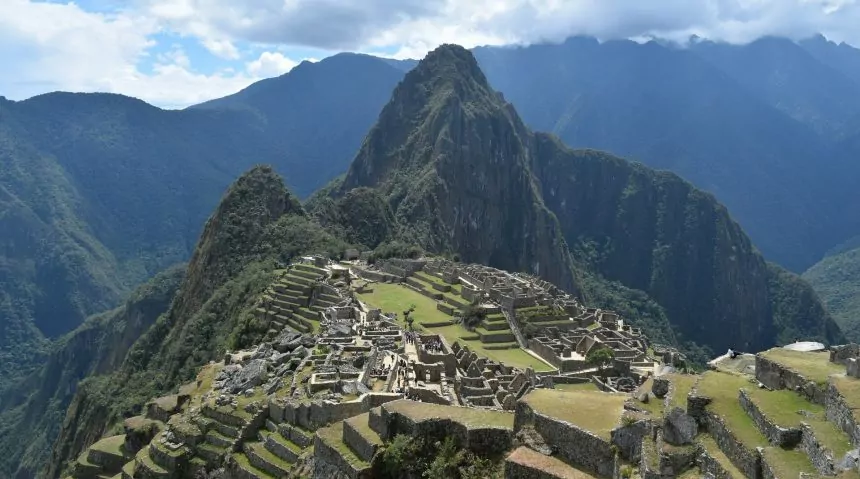 The Ministry of Culture manages access to the Inca Trail and controls the permitting system. Only approved tour operators can secure an Inca Trail permit, but protocols limit the number of permits that operators can access. Before a guiding company can apply for permits, they need the personal information of each guest.
Each permit is linked to an individual through their passport. Before a tour company can purchase permits, travelers must book their trip and give the tour company their name, passport number, nationality, and date of birth. These reservations will be dependent upon permit availability. When you book online, companies often cannot confirm your Inca Trail permit straightaway. If permits aren't available for the following year yet, no guiding company will be able to guarantee your reservation until permits are released. To be on the safe side, don't book flights until the permits are confirmed!
Booking Ahead
If you want the best chance of obtaining a permit for the Inca Trail, you must book with a guiding company before permits go on sale. This way, the guiding company has all the information to apply for the permit as soon as possible. If you try to book a trip after Inca Trail permits have gone on sale, your likelihood of getting the trip dates that you want drops significantly.   
These protocols are limiting to trekkers looking to book last minute, but they ensure that tour companies are not bulking up on permits. As a traveler, you'll have the extra responsibility to book ahead, but it is worth the effort to ensure that you have access to high-quality guiding companies that care about their staff, their guests, and the land in which they are trekking.
When To Book
As a traveler, you'll want to book a trip with a tour operator at least 8 – 10 months in advance so that you have the best chance of obtaining permits. The earlier you can book, the better!
The permit release dates change each year. For example, 2020 permits for all months went on sale in the first two weeks of October 2019. In other years, they have gone on sale in January of that year. In order for your guiding company to secure a permit for you, you must book in advance so that they have your personal information as soon as permits go on sale. The most popular months (June – early September) often sell out in hours.
Although only guiding companies can book permits, individual travelers can check the availability online for the dates that they wish to reserve their tour.
Cancellations
You'll have to put down a non-refundable deposit when you book an Inca Trail trip due to the permitting system. If you cancel your trip for any reason, the guiding company cannot offer your permit to another person and will need to reapply for a new permit.
Permits and Passports
Your Inca Trail permit will be linked to your passport, so you must give your personal information (including your passport number) to your tour operator before you book. Not only is this important for reserving your spot, but it is necessary on the trail. As you're trekking, you'll encounter checkpoints where your guides are required to show your permit and verify each hiker's documentation. Checkpoint workers can deny you entry if the information you provided does not match your passport information.
So what if your passport is going to expire before you get to hiking? If your passport expires before your trip, and you are planning on renewing it before you fly to Peru, don't worry. Make photocopies of your old passport and carry those with you. Travel with your new passport, but be sure to take your photocopies along with you while you're hiking.
Get the Process Started
We hope we've convinced you of the importance of early registration for the Inca Trail. Registering for a guided trip before the permit process is critical. And the nature of the permitting system means that even an early reservation with a guide isn't a guarantee. If you have any unanswered questions, please contact an adventure consultant to talk about your booking options.
Guiding Companies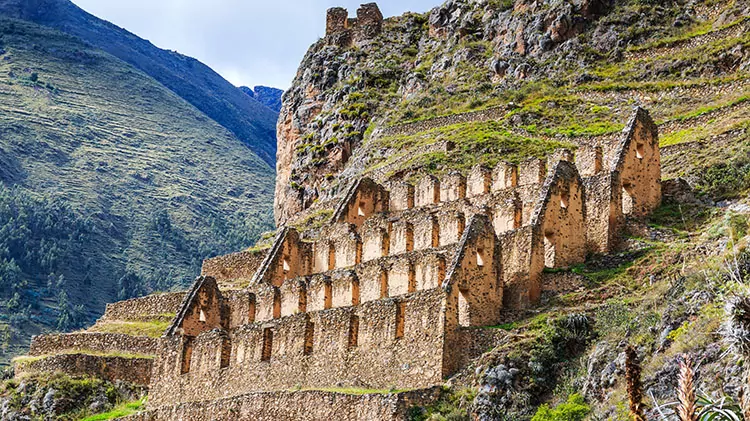 We might be a little biased, but we know that choosing a guiding company can make or break your trip. You'll be putting down a deposit so that the company can book your permits and transportation, and you'll want to rest assured that you're trekking with a high-quality company before handing over your money. With so many companies to choose from, this can be a daunting task, so we've listed a few key things to consider before booking a trip through a tour company.
Reputable Companies
There are so many tour operators to choose from, that finding your best option can be overwhelming. Book your trip with a reputable agency to get the most out of it. Trust your gut, and be armed with the knowledge that if something looks too good to be true, it probably is. Only licensed guiding companies can legally operate on the Inca Trail, and not every tour operator offering Inca Trail treks is qualified. Spend some time browsing the company's website and social media pages, and read reviews from other trekkers.
Ethical Companies
A simple click of a company's "About Us" page can shed light on the type of guiding company you are choosing for your trek. Browse through websites to see if the company's mission and values align with your own. Does the company provide a customer service contact where you can ask additional questions? Be wary of any company where the information you're seeking is hard to find.
When you're trekking with a guiding company in Peru (and other international destinations), you'll want to ensure that the company you travel with treats their porters and other staff well. (This includes paying them fair wages!) So, you may not want to book the cheapest trip you can find. If you're paying less than $500 USD, there is a high chance the employees aren't making fair wages.
Jose Condor, a Cusco-based Wildland Trekking guide, listed a few signs of a great tour company:
They give clothing with the company logo to all their staff, including guides, porters, and cooks.
They participate in social projects in small, local communities.
They value conservation and environmental protection. This may be listed as a company value on the website and should be reflected in-field practices, such as minimizing plastic use on treks.
Types of Trips
While many high-quality, ethical companies run Inca Trail trips, you'll want to pay attention to a few details to make sure you're getting the type of trip that's right for you. You'll want to do a bit of research on the company you are trekking with to ensure you know the details on group size, gear, and included amenities.
Depending on your personal preference, pay attention to the maximum group size. Do you want to travel as part of a big group, or get to know your fellow hikers as part of a small group? Some tour operators even offer private trips so that its just you, your family and friends, and your guides. At Wildland, we cap our trips at 12 guests because we feel that small groups create a sense of community while allowing us to travel with a smaller footprint than large tour groups.
Other aspects to consider are gear and amenities. If you're opting for an all-inclusive trek, make sure the company will gear you with high-quality equipment and local accommodations. When looking at trips, check to see what the company includes in the trip price. Will you have to rent extra equipment and book additional accommodations? Or is the price all-inclusive for the days of your tour? These trip elements vary depending on the company, and it is up to you to decide what amenities you're looking for in a guided trip!
Wildland Trekking Trips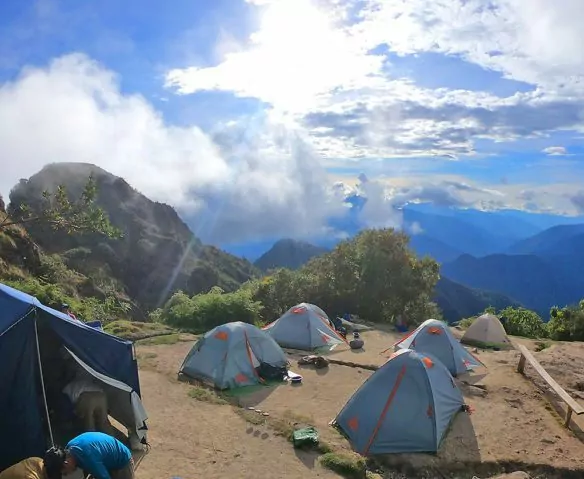 Wildland offers multiple Inca Trail options, ranging from portered treks to a lodge-based excursion. Wildland arranges permits, transportation, meals, accommodations, gear, & guides. Specific trips even include scheduled acclimatization-day activities. When you're in the front country, you'll stay in comfortable yet authentic accommodations close to town. In the backcountry, you'll be catered to by a team of amazing chefs, porters, and guides who all work to make your trip unforgettable.
For any of the Inca Trail trips, you must register six to nine months in advance. Aim to book by October 1st the year before your trip date. So, if you plan to hike the Inca Trail in July 2021, register for a trip by October 2020. (Wildland even offers a 5% discount for early bookers!)
Inca Trail to Machu Picchu Classic
This 5-Day Machu Picchu Classic includes a four-day Inca Trail trek, with an extra day to explore Machu Picchu. Premier backcountry camping is complimented by one night in comfortable, modern Agua Calientes lodging before heading back to Machu Picchu. You'll be hiking with both a Wildland trekking guide, and local Peruvian guides who have intimate knowledge of the Sacred Valley and its flora, fauna, and history.
All backpacking gear (with the exception of personal equipment such as clothes and footwear) is included in the trip cost. Porters transport gear and personal items so that you will only have to carry a light day pack up and over mountain passes. Professional chefs greet you at camp with delicious local cuisine.
This trip is a pared-down version of the Inca Trail Extended package, so you will be responsible for getting to and from the hotel in Cusco before and after your trip. Additionally, you will need to arrive in Cusco two days before your trip departure to acclimatize to the elevation properly.
Inca Trail Extended Package
Not only do we offer the classic Inca Trail trip, but we also pack in more fun and amenities with a 9-day extended Inca Trail package. This inclusive tour organizes all the details for you, including acclimatization activities, airport transportation, and pre- and post- trek amenities such as lodging and meals. This extended trip, complete with acclimatization days, takes every precaution necessary to minimize your chance of experience altitude sickness.
On acclimatization days, you'll visit historic temples and immerse yourself in Peruvian culture. In Cusco, you'll walk around the impossibly-shaped stone walls of Saksaywaman. In Chinchero, local women (Chincherinas) will demonstrate the weaving and dyeing process of creating blankets and clothing.
Then, when your body has adjusted to high elevations, you'll hit the trail with your professional guides, chef, and porters. You'll climb high (13, 828 feet) to sleep low (11,975 feet). Camp nights are a joy as you dine on delicious Peruvian cuisine, and develop friendships with other guests. You'll pass countless Incan ruins as misty clouds dance over the tops of the high mountains. While Machu Picchu is the ultimate destination, the smaller sites are equally as stunning. The Sacred Valley in the Urubamba Range is the perfect environment for an unforgettable adventure.
Short Inca Trail Lodge-Based
Do you want to hike part of the Inca Trail but prefer the comfort of a bed to a sleeping pad? This "short" Inca Trail lodge-based trip allows you to walk from Chachabamba, past the Wiñaywayna ruins, and up to the Sun Gate of Machu Picchu at 9,050 feet of elevation. This seven-mile alternative allows you to experience the snow-capped mountains, cloud forest, and ancient ruins of the Inca Trail without the high-elevation multiday trekking.
The entire lodge-based tour is six days, and you'll stay at modern accommodations In Cusco, Urubamba, and Aguas Caliente. Each day, the group will set out on day trips to experience the Sacred Valley. In addition to the day on the "short" Inca Trail, you'll have planned activities and an acclimatization hike. You'll take tours of the ancient citadels Saksaywaman and Qoricancha. On day three, you'll get off the main tourist trail and hike to an Incan rock quarry, where you'll get expansive views of the village Ollantaytambo.
Wildland arranges all trip logistics for you. We have already included meals, lodging, and transportation into the trip cost. The Short Inca Trail is an excellent option for travelers that don't do well with high altitudes. The Sun Gate, which sits lower than the town of Cusco, is the highest elevation of your hike. After a few acclimatization days around Cusco, trekking to 9,000 feet in the Sacred Valley will feel like a breeze.

What If You Didn't Book in Advance?
If you didn't book in advance and Inca Trail permits sold out, there are many other trekking options in Cusco that follow ancient Incan trails through the Sacred Valley. We'll briefly cover two Inca Trail alternatives: the Salkantay Trek and the Ausangate Trek. Beyond these two options, many additional alternative trails exist in the Sacred Valley for hikers of all ability levels. , including the Ancascocha Trek and the Lares Trek.
Guiding companies can arrange travel logistics, accommodations, gear, and meals. In addition, you'll be trekking with locals with deep knowledge of the area's cultural and natural history. First-responder certified guides will help you stay safe in high-elevation, mountainous terrain. However,  you are allowed to hike all of these alternative trails independently, so if you take this route, be sure to acclimatize!
Salkantay Trek
The Salkantay Trek is one of the most popular Inca Trail alternatives, as it contains sections of the original Inca Trail. This 30-mile trek begins on the south side of Mount Salkantay, a 20,574-foot snowy monolith. The trail circumnavigates the mountain as it weaves through golden grasslands, misty cloud forests, and crisp sub-alpine zones. On day three, you'll pass the town of La Playa, where you'll meet Freddy: the owner of a local coffee plantation and camp for that night. You'll trek past the Llaqtapata Incan ruins until the trail ends at Aguas Calientes, where you'll spend a night in this charming town. On your last day, you'll embark on one final adventure: touring Machu Picchu. Wildland offers both the classic five-day Salkantay Trek and an Extended Package Salkantay Trek, which includes acclimatization days packed with activities.
Ausangate Trek/Rainbow Mountain
The Ausangate route drops you right into the Vilcanota Range, which contains some of the Andes' highest peaks. While it is not in the Sacred Valley, it is a worthwhile Inca Trail alternative as a place of sacred value to the Quechua people. Experience the best of the Andes while you hike beneath glaciated-peaks, across colorful, striated mountains, and to stunning alpine lakes. Soak in hot springs not far from your camp, trek alongside llamas, and climb steep switchbacks to stunning vistas. The trekking is tough—the trail tops out at almost 17,00 feet—but every step is worth it. In the mornings, sip coca tea to help with the altitude before donning your pack for another day on the trail. If you're seeking adventure and solitude, you won't be disappointed: you won't see many other travelers on this route until you reach Rainbow Mountain.
While there aren't an Inca ruins along the trail, the high mountain scenery is sure to impress. And to make sure you pack in all that the Cusco region has to offer, the Wildland-offered Ausangate/Rainbow Mountain Llama Trek includes a Machu Picchu tour on the final day.
Conclusion
The Inca Trail in the Sacred Valley of Peru is a bucket-list destination for many adventurous travelers. Machu Picchu draws people in, but visitors leave in reverence of the cloud forests, Quechua villages, and ancient Incan ruins that line the entire path. Because of the popularity of the Inca Trail, it is crucial that you book your reservations with a tour company in advance. Only a licensed tour company can secure a permit for you to hike this trail. Starting in October of the year before, permits can sell out within hours or days for the peak season. So, if you want to maximize your chances of hiking the Inca Trail, book your trip early!