Visiting Peru In March
Each month in Peru offers something different than the last - learn about what March offers.
In March, coastal Peru remains sunny, and spring begins to reawaken the towns in the mountains and the Amazon. Vibrant, lush hillsides result from the rainfall in the past months. However, rain still pours on the highlands, and trails are in poor condition as the wet season comes to a close. Benefits of Visiting Peru in March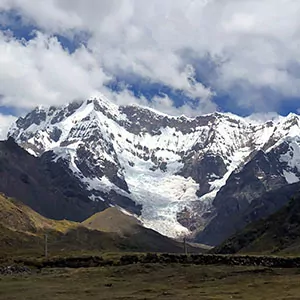 Prices lower and crowds dwindle along the coast in March as peak season slows. Prices of hotels and services in the mountains remain low, and crowds around Machu Picchu are still sparse. The green hills flourish, and orchids bloom, offering beautiful views for hikers willing to brave the mud. Breaks in rain showers become increasingly common as the wet season slows down.
Easter in Peru brings in parades and celebrations. Ayacucho is known for its massive light displays, dance competitions, and street events during the Semana Santa (Holy Week).
Drawbacks to Visiting Peru in March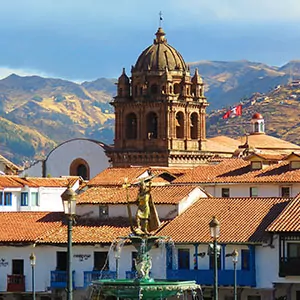 Precipitation is still significant in the highlands and the jungle, as March is the tail end of the wet season.
Prices and crowds rise during the week of Easter, usually at the end of the month. If you plan to travel during this week, secure reservations and accommodations well in advance.
Things to Do in March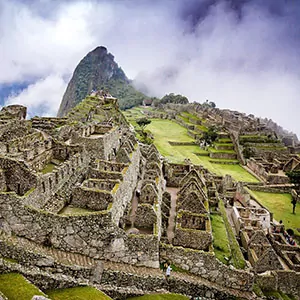 Hit the beach if you're looking for sun and ideal swimming temperatures.
Paracas, a beach town accessible by boat, is renowned for its abundance of wildlife, including pelicans, dolphins, and sea lions. Half-day boat tours take tourists around the Islas Ballestas and are easy to arrange from the harbor.
Or, if you want to take in the classic sights, head to the highlands, such as Cusco and Huaraz. If you don't mind some rain, you will miss peak-season crowds at Machu Picchu and Lake Titicaca.
Hiking in March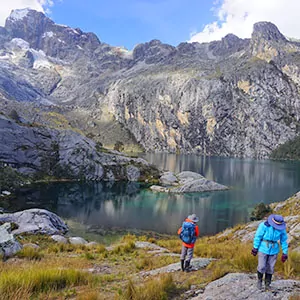 The Inca Trail reopens in March after its annual February closure. However, after months of unrelenting rainfall, trails are still mucky and wet in March. The highlands region is still devoid of crowds, so, during pockets of good weather,  you can find peaceful hiking conditions.
If you hike in Peru in March, prepare and pack for any weather conditions. The weather changes quickly and can swing from clear skies to rain showers. Temperatures fluctuate as the clouds shift in the sky, so bring extra layers.
Weather in March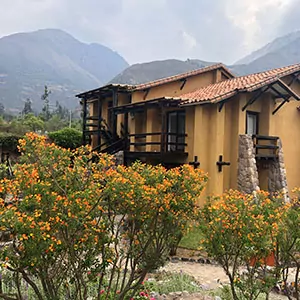 Wet season conditions still exist in the highlands and jungle, with daytime temperatures averaging mid-60s. Travelers can expect up to 11 days of rain in March in the Andean highlands—slightly less than in January and February.
Temperatures still hang in the mid-60s during the day but drop quickly as the clouds roll through the valleys.
JOIN A GUIDED HIKING ADVENTURE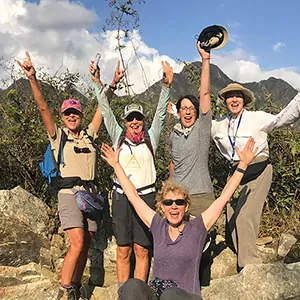 Peru is home to some of the most epic and amazing hiking vacations in the world. Wildland Trekking offers trips with the best that Peru has to offer: from classic Inca Trail lodge-based trekking to high-altitude Cordillera Huayhuash adventures. You'll see ancient ruins, turquoise lakes, glacier-covered peaks, and some of the tallest mountains in the world.
Guided Peru treks are all-inclusive: they cover permits, local transportation, meals, lodging, equipment, safety systems, and professional hiking/wilderness guides. All of these trip features allow visitors to maximize their time in Peru and focus entirely on enjoying the country and parks.
PERU ADVENTURE TOURS
TREKS TO MACHU PICCHU: Experience high-altitude mountains with only a light day pack. Each night, you'll camp in stunning backcountry locations, while a team of porters, chefs, and backcountry guides work to make your trip a delight. All of our hiking trips that include Machu Picchu (with one exception listed below) are portered, due to the high altitudes at which you will be hiking.
GUIDED INCA TRAIL HIKES: Our Inca Trail Trek is a portered hiking/camping trip with professional, local guides, porters, and a chef. This trip includes all gear, meals, permits, and more so you can focus on enjoying this iconic hike!
LODGE-BASED SHORT INCA TRAIL: Wildland offers this all-inclusive package to allow you to experience the Inca Trail with the comfort of nightly stays in historic lodging. You'll go on daily hikes, have expert guides, and get all your meals, transportation, and more set up for you!
PERU DAY HIKE TOURS: Make sure you're not missing out on a Peru classic, and add a Cusco area day hike to your Wildland adventure.