Visiting Peru In November
Each month in Peru offers something different than the last - learn about what November offers.
Rain is still not out in full force in November, so this month can be a pleasant time to travel to Peru. Cloudy skies make for mystical mountain views as the clouds swirl around the summit of Huayna Picchu. Bring a rain jacket in preparation for scattered showers. However, the lack of crowds should still outweigh the weather during this month.
Benefits of Visiting Peru in November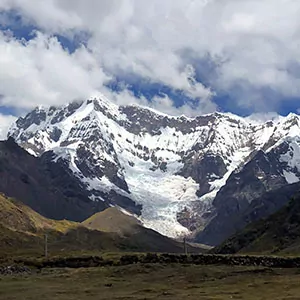 November is packed full of festivals across the country. These celebrations are an exciting time to learn about the cultural history of a town or region.
It is also a great month to hit the coast. The waves have returned, so the surfing conditions are excellent. Beachgoers will love the warm waters along the northern coast.
In the highlands, crowds and prices are lower. If you're not a pre-planner, November is a great month to visit. You'll be able to book accommodations and tours at the last minute. (However, the Inca Trail always requires advance reservations!) You'll experience rainy days and low clouds, but scattered showers eventually lead to clearer skies and mountain views.
Drawbacks to Visiting Peru in November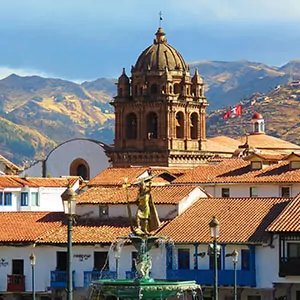 The wet season is just kicking in in November, so you'll experience many days of rain. If you're planning a trekking trip, bring your rain gear to make the most out of your adventure.
On cloudy days, visibility in the mountains is greatly reduced. If you set out hiking in poor weather, you could miss out on the wide-open vistas that are guaranteed during the peak season.
Things to Do in November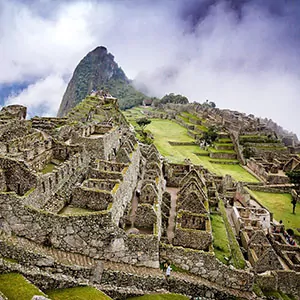 A week of wild celebrations — Puno Week — is held in the first week of November in the town of Puno, on the shores of Lake Titicaca. The streets come alive with traditional dances, processions, and parties. This weeklong festival celebrates Manco Cápac who, according to legends, rose from Lake Titicaca to form the Inca Empire.
If you head south of Lima, try sandboarding in the dunes surrounding Huacachina before heading to Paracas. From this small fishing village, you can take a wildlife-watching boat tour to the Islas Ballestas or walk the vibrant sands at Playa Roja.
If you're visiting the Sacred Valley, plan rainy-day activities in your itinerary. The Qorikancha temple is a stunning display of stonework with an on-site archaeological museum.
Hiking in November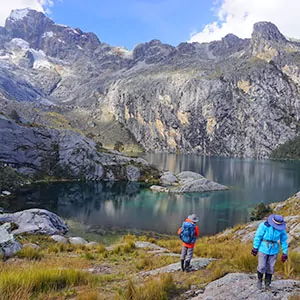 Even though November is the start of the wet season, hiking can still be incredibly pleasant during this month. You should expect to encounter brief showers, but downpours are still uncommon. Temperatures fluctuate as the rain comes and goes, so layers will be your best friend.
As always, book ahead if you intend on hiking the Inca Trail. This is a great month to hike this classic, as peak season crowds diminished.
Trekking destinations near Huaraz, such as the Cordillera Blanca, sit at higher altitudes than those near Cusco. Be more cautious in bad weather conditions here, as you'll encounter greater risks while hiking at high elevations. If the weather is looking nasty, you may want to substitute day hikes instead of lengthy backpacking trips (unless you are prepared to endure days of rain).
Weather in November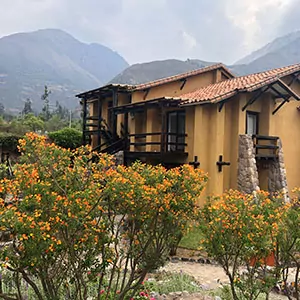 If you're heading to the mountains in November, you can expect some rainy days. As the month progresses, the chance of rain increases. The entire month contains around 12 days of rainfall. However, nighttime temperatures are warmer than the peak season months. Layers are still crucial for hiking, but temperatures rarely fall below freezing at night. Temperatures in Cusco remain around 65°F during the day and fall to 43°F at night.
Lima and the rest of the coast remain mild, with temperatures in the mid-70s during the day. This is a great time to visit the coast, as there is very little rainfall and minimal cloud coverage.
The Amazon is still hot and humid, with daytime temperatures around 89°F.
JOIN A GUIDED HIKING ADVENTURE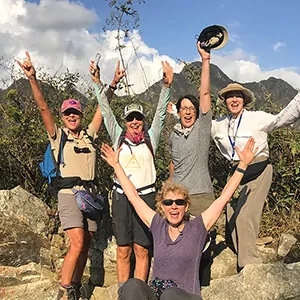 Peru is home to some of the most epic and amazing hiking vacations in the world. Wildland Trekking offers trips with the best that Peru has to offer: from classic Inca Trail lodge-based trekking to high-altitude Cordillera Huayhuash adventures. You'll see ancient ruins, turquoise lakes, glacier-covered peaks, and some of the tallest mountains in the world.
Guided Peru treks are all-inclusive: they cover permits, local transportation, meals, lodging, equipment, safety systems, and professional hiking/wilderness guides. All of these trip features allow visitors to maximize their time in Peru and focus entirely on enjoying the country and parks.
PERU ADVENTURE TOURS
TREKS TO MACHU PICCHU: Experience high-altitude mountains with only a light day pack. Each night, you'll camp in stunning backcountry locations, while a team of porters, chefs, and backcountry guides work to make your trip a delight. All of our hiking trips that include Machu Picchu (with one exception listed below) are portered, due to the high altitudes at which you will be hiking.
GUIDED INCA TRAIL HIKES: Our Inca Trail Trek is a portered hiking/camping trip with professional, local guides, porters, and a chef. This trip includes all gear, meals, permits, and more so you can focus on enjoying this iconic hike!
LODGE-BASED SHORT INCA TRAIL: Wildland offers this all-inclusive package to allow you to experience the Inca Trail with the comfort of nightly stays in historic lodging. You'll go on daily hikes, have expert guides, and get all your meals, transportation, and more set up for you!
PERU DAY HIKE TOURS: Make sure you're not missing out on a Peru classic, and add a Cusco area day hike to your Wildland adventure.