Visiting Peru In May
Each month in Peru offers something different than the last - learn about what May offers.
May marks the official beginning of the dry season, and thus, trekking season. Crowds and prices are still lower than during peak season, and greenery is lush after the rainy season. Visiting Peru in May is similar to visiting in April, although the weather is increasingly nice and the chance of rain decreases even more. This is one of the best months to travel in Peru, especially if you intend to hop between regions.
Benefits of Visiting Peru in May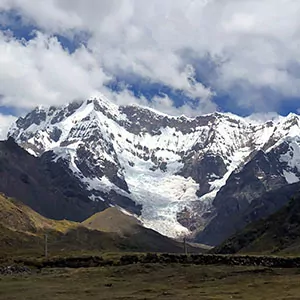 May is a great month for trekking around Cusco, with fewer crowds along the trails and increasingly sunny skies. Flowers continue to bloom, and the mountainsides are a vibrant green.
Across the country, prices for flights and accommodations are still low compared to the peak tourist months. Transportation and activities are easier to book without the summer crowds.
Temperatures are mild along the coast, in the rainforest, and in the mountains. (However, in the Amazon, temperatures are always high. But they begin to lower in May.) In addition, the dry season begins in May. You can easily hop between destinations without having to worry about the weather.
Temperatures in Lima and along the northern coast have cooled down after a sunny summer,  so it is an enjoyable month to partake in a walking city tour. Prices have dropped and accommodations are easier to secure. In beach towns, facilities are still open as moderate crowds remain.
Drawbacks to Visiting Peru in May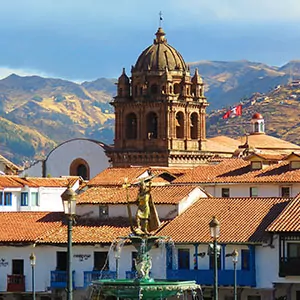 In the Amazon, temperatures are high and the air is humid. High water levels still flood the jungles, so many areas are only accessible by boat because trails are underwater.
If you're visiting Lima, you may witness la garua: the thick cloud of sea fog that hangs low over the city. This fog causes overcast skies in a city that's usually known for its sunshine.
Things to Do in May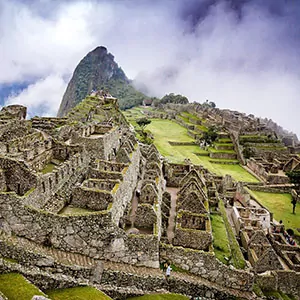 If you intend on hiking the Inca Trail during your visit, May is the time to do it. This is one of the most popular treks in the region, so permits sell out quickly. (You'll have to book in October of the year before your trip.) However, these crowds are amplified in July and August when visitation is at its highest.
Many festivals occur around the country in May. The Festival of the Virgin of Chapi, a pilgrimage to the White City, culminates in Arequipa on May 1st. The streets fill with devotees who have walked from the Chapi ravine to the temple. For three days, you'll experience live music, processions, fireworks, and cuisine. Regardless of your religious beliefs, this festival is a sight to behold.
Near Cusco, another fascinating pilgrimage occurs in May—the Q'oyollur Rit'i, which generally occurs in late May or early June. Pilgrims from indigenous nations congregate for a trek to the Sanctuary of the Lord of Qoyllur Rit'i near the holy mountain Ausangate. A massive camp is set up near Sinakara Glacier. This tent city hosts the festival for multiple days of traditional dance, elaborate costumes, music, and fireworks. This festival draws in over 100,000 people annually.
In the Amazon, water levels remain high. If you intend on navigating the jungle channels from the comfort of a boat, don't wait. Rainfall has eased enough that wildlife begins to reemerge, and peak visitation is still months away.
Hiking in May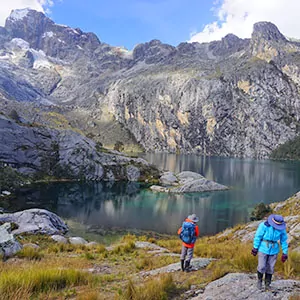 May marks the return of tourists to the Machu Picchu area, however, popular trails do not yet have peak crowds. Hiking conditions are prime in the Sacred Valley, so whether you choose the Inca Trail or one of the numerous alternative routes, you won't be disappointed.
If you're hiking in the Cordillera Blanca, Cordillera Huayhuash, or other high-altitude destinations, use caution. The mountain passes may still retain snow, and any rainfall can make these treks more treacherous.
Weather in May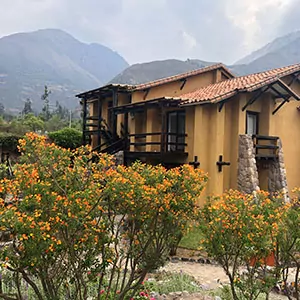 Daytime temperatures in Cusco and Huaraz remain mild, hovering around 66°F. As May marks the beginning of winter (and the dry season), nighttime temperatures drop lower than much of the year. You can expect temperatures around 37°F.
Along the coast, temperatures drop into the low 70s after months of hot sun. A fog settles over Lima, causing overcast skies.
JOIN A GUIDED HIKING ADVENTURE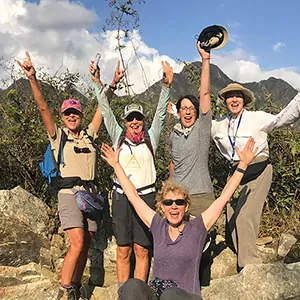 Peru is home to some of the most epic and amazing hiking vacations in the world. Wildland Trekking offers trips with the best that Peru has to offer: from classic Inca Trail lodge-based trekking to high-altitude Cordillera Huayhuash adventures. You'll see ancient ruins, turquoise lakes, glacier-covered peaks, and some of the tallest mountains in the world.
Guided Peru treks are all-inclusive: they cover permits, local transportation, meals, lodging, equipment, safety systems, and professional hiking/wilderness guides. All of these trip features allow visitors to maximize their time in Peru and focus entirely on enjoying the country and parks.
PERU ADVENTURE TOURS
TREKS TO MACHU PICCHU: Experience high-altitude mountains with only a light day pack. Each night, you'll camp in stunning backcountry locations, while a team of porters, chefs, and backcountry guides work to make your trip a delight. All of our hiking trips that include Machu Picchu (with one exception listed below) are portered, due to the high altitudes at which you will be hiking.
GUIDED INCA TRAIL HIKES: Our Inca Trail Trek is a portered hiking/camping trip with professional, local guides, porters, and a chef. This trip includes all gear, meals, permits, and more so you can focus on enjoying this iconic hike!
LODGE-BASED SHORT INCA TRAIL: Wildland offers this all-inclusive package to allow you to experience the Inca Trail with the comfort of nightly stays in historic lodging. You'll go on daily hikes, have expert guides, and get all your meals, transportation, and more set up for you!
PERU DAY HIKE TOURS: Make sure you're not missing out on a Peru classic, and add a Cusco area day hike to your Wildland adventure.