Visiting Peru In June
Each month in Peru offers something different than the last - learn about what June offers.
In Peru,  June through August is the high season for international tourism. Advance reservations are necessary for the Inca Trail permits, and for Machu Picchu entry tickets and train tickets. Crowds swarm the Sacred Valley in June, but the mild temperatures and sunny skies create ideal trekking conditions.
Benefits of Visiting Peru in June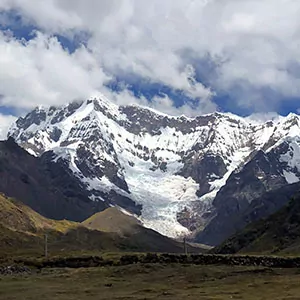 There's a reason June is the beginning of the high season for tourism: sunny weather allows for sweeping mountain views and starry night skies. The dry weather means hiking is pleasant and trails are in good condition.
In the Amazon, the dry season unearths trails that were underwater through the wet season.
Temperatures in Lima and along the northern coast have cooled down after a sunny summer,  so it is an enjoyable month to partake in a walking city tour. Prices have dropped and accommodations are easier to secure. In beach towns, facilities are still open as moderate crowds remain.
Drawbacks to Visiting Peru in June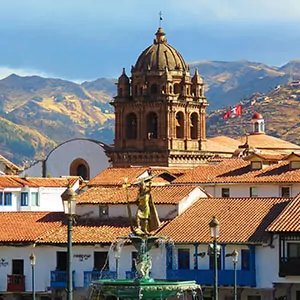 At tourist destinations, crowds are increasing, but they are still lower than in July and August. Be sure to book reservations, accommodations, and transportation well in advance, especially on the weekends.
In the highlands, temperatures dip at night and in the early mornings. Pack for all temperatures and bring layers with you when you're hiking.
In Lima, fog still blankets the city, causing lower temperatures and grey skies.
Things to Do in June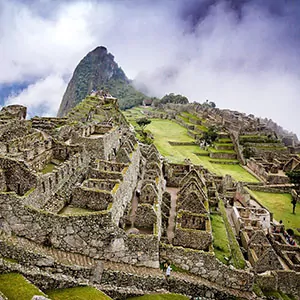 In Cusco, festivals break out all month long for the Anniversary of Cusco. Inti Raymi, the festival of the sun, is celebrated on the winter solstice. The modern-day ceremony reenacts the Incan festivities that occurred on this day. This huge celebration brings thousands of visitors to the town.
While Lima and the rest of the southern coast are experiencing their cooler season, Trujillo and other northern coastal cities stay nice year-round. Head to Huanchaco to soak in the laid-back surf town vibes. After spending the day catching some waves, grab some ceviche made from freshly-caught fish from local Huanchaco fishermen. The water temperature stays in the mid-60s, so you may need to bring a wetsuit.
Hiking in June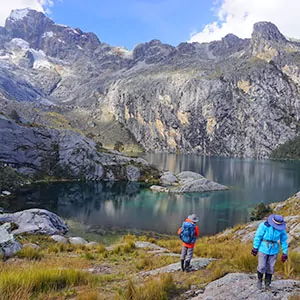 The trekking season in Peru is booming in June. If you desire solitude, seek out alternative hikes to the Inca Trail, such as the Salkantay or Lares Trek in the Sacred Valley.
Near Huaraz, the Cordillera Blanca and the Cordillera Huayhuash regions are home to some amazing high-altitude trekking that is more remote than Cusco area treks. If you're not experienced at high elevations, you may want to book a trip through a guiding company to ensure you're acclimatizing safely.
If you're hiking the popular trails, you'll have a couple of options for minimizing overcrowding. Stay as close to the trailhead as you can the night before your trek. You'll be able to get a headstart in the early morning to beat the crowds. Alternatively, you could check the tour companies' transportation schedule to see when most big groups arrive at your destination.
Weather in June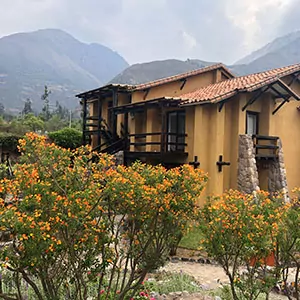 Temperatures have cooled around the country. The coastal region sees temperatures as low as 59° F, with averages in the '60s. In Cusco and the highlands, you can expect daytime temperatures around 66°F, with nighttime lows in the mid-30s.
You'll find dry, sunny skies in the mountains and along the Northern coast. Grey skies and misty clouds create a more mild climate in Lima from June through September.
Hot weather in the Amazon has only settled a bit. You'll experience temperatures around 86°F in Iquitos and other rainforest regions.
JOIN A GUIDED HIKING ADVENTURE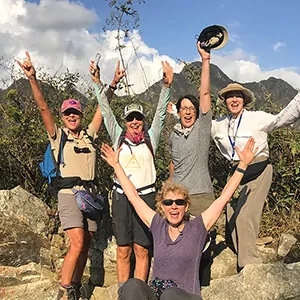 Peru is home to some of the most epic and amazing hiking vacations in the world. Wildland Trekking offers trips with the best that Peru has to offer: from classic Inca Trail lodge-based trekking to high-altitude Cordillera Huayhuash adventures. You'll see ancient ruins, turquoise lakes, glacier-covered peaks, and some of the tallest mountains in the world.
Guided Peru treks are all-inclusive: they cover permits, local transportation, meals, lodging, equipment, safety systems, and professional hiking/wilderness guides. All of these trip features allow visitors to maximize their time in Peru and focus entirely on enjoying the country and parks.
PERU ADVENTURE TOURS
TREKS TO MACHU PICCHU: Experience high-altitude mountains with only a light day pack. Each night, you'll camp in stunning backcountry locations, while a team of porters, chefs, and backcountry guides work to make your trip a delight. All of our hiking trips that include Machu Picchu (with one exception listed below) are portered, due to the high altitudes at which you will be hiking.
GUIDED INCA TRAIL HIKES: Our Inca Trail Trek is a portered hiking/camping trip with professional, local guides, porters, and a chef. This trip includes all gear, meals, permits, and more so you can focus on enjoying this iconic hike!
LODGE-BASED SHORT INCA TRAIL: Wildland offers this all-inclusive package to allow you to experience the Inca Trail with the comfort of nightly stays in historic lodging. You'll go on daily hikes, have expert guides, and get all your meals, transportation, and more set up for you!
PERU DAY HIKE TOURS: Make sure you're not missing out on a Peru classic, and add a Cusco area day hike to your Wildland adventure.