Visiting Peru In October
Each month in Peru offers something different than the last - learn about what October offers.
Spring begins in October, and this month rides the line between wet and dry seasons. Weather is more variable than in June through September but is overall more pleasant than in December through March. Days of sunshine mix with days of rain, and if you're flexible with your plans, you'll find pockets of wonderful weather without the peak season crowds. Benefits of Visiting Peru in October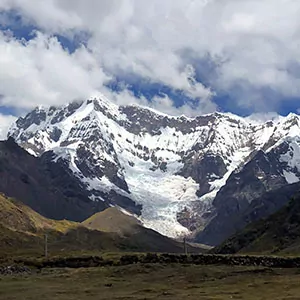 If you visit Cusco and the Sacred Valley, the low tourism season means lower prices. You'll find reasonable rates and easy-to-book accommodations. You won't have to navigate crowds as you walk the cobblestone streets. The warmer weather (especially at night) means you will avoid freezing temperatures on your backpacking trip.
October is also one of the last great months of the year to visit the Amazon. Travel is easy due to low water levels, and animals are active in their search for water.
Drawbacks to Visiting Peru in October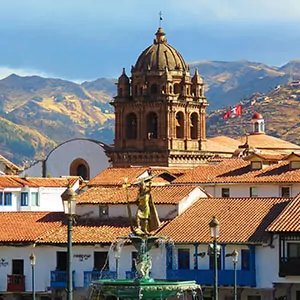 If you visit in October, you won't be guaranteed the sunny skies that epitomize the dry season. You may have to be flexible with your plans and be willing to reorganize your travel days based on the weather forecast.
The fog that lingers over Lima for much of the year is slowly dispersing throughout October, but this city still has dreary days of grey overcast.
Things to Do in October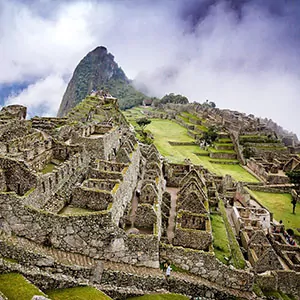 October is the shoulder season across the country, with mild weather in almost every region.
You can visit any part of Peru and find days of fine conditions.
The Great Amazon River Raft Race is an annual adventure-sport event. Participants paddle through rapids in hand-built watercraft on a three-day journey beginning in Nauta. Teams from across the world flock to Peru to take part in this world-record-winning race (longest-distance raft competition!) The event ends in Iquitos, where participants and spectators gather after three long days.
Hiking in October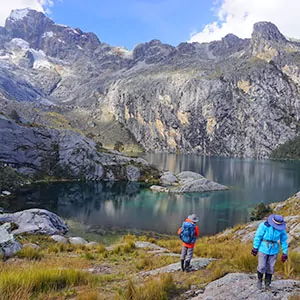 Some locals consider October to be one of the best months to visit Machu Picchu and the Sacred Valley. While the weather is more variable, it is usually not bad enough to ruin a trip. Partly cloudy skies add intrigue as you hike through the cloud forest and traverse deep valleys.
Most multi-day trails, such as the Salkantay Trail and the Ausangate Circuit, are in great condition after the dry season. October is the start of spring in the high mountains, and nighttime temperatures can drop close to freezing. However, mountain passes should still be snow-free.
Weather in October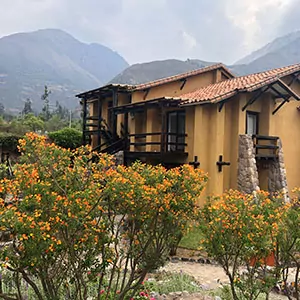 In Cusco, temperatures are mild. Daytime temperatures stay around 68°F, while nights drop to 41°F. In the Amazon, temperatures remain hot year-round, with highs in October around 89°F. Coastal weather is dry and sunny, and daytime temperatures are a pleasant 65°F in Lima.
JOIN A GUIDED HIKING ADVENTURE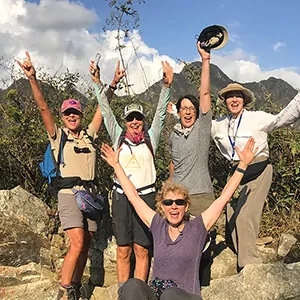 Peru is home to some of the most epic and amazing hiking vacations in the world. Wildland Trekking offers trips with the best that Peru has to offer: from classic Inca Trail lodge-based trekking to high-altitude Cordillera Huayhuash adventures. You'll see ancient ruins, turquoise lakes, glacier-covered peaks, and some of the tallest mountains in the world.
Guided Peru treks are all-inclusive: they cover permits, local transportation, meals, lodging, equipment, safety systems, and professional hiking/wilderness guides. All of these trip features allow visitors to maximize their time in Peru and focus entirely on enjoying the country and parks.
PERU ADVENTURE TOURS
TREKS TO MACHU PICCHU: Experience high-altitude mountains with only a light day pack. Each night, you'll camp in stunning backcountry locations, while a team of porters, chefs, and backcountry guides work to make your trip a delight. All of our hiking trips that include Machu Picchu (with one exception listed below) are portered, due to the high altitudes at which you will be hiking.
GUIDED INCA TRAIL HIKES: Our Inca Trail Trek is a portered hiking/camping trip with professional, local guides, porters, and a chef. This trip includes all gear, meals, permits, and more so you can focus on enjoying this iconic hike!
LODGE-BASED SHORT INCA TRAIL: Wildland offers this all-inclusive package to allow you to experience the Inca Trail with the comfort of nightly stays in historic lodging. You'll go on daily hikes, have expert guides, and get all your meals, transportation, and more set up for you!
PERU DAY HIKE TOURS: Make sure you're not missing out on a Peru classic, and add a Cusco area day hike to your Wildland adventure.