September in the Grand Canyon
Learn all about what it means to visit Grand Canyon National Park in September
September in Grand Canyon, and in fact at many of America's western national parks is one of the best months to be there. Inside the Grand Canyon the hot summer temperatures will overlap into September but begin tapering by mid September. The summer crowds have thinned out, and the backcountry is entering its prime season for hiking, backpacking, and rafting. September is still a very popular month for the Canyon and deservedly so.
Benefits of Visiting in September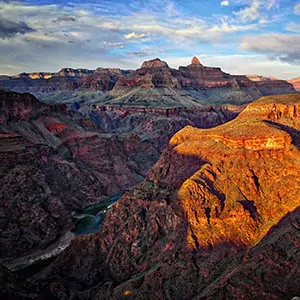 There are so many benefits to experiencing Grand Canyon in September, it's difficult to know where to begin. Essentially, all of the summer benefits – great South Rim and North Rim camping, warm temps great for rafting, afternoon thunderstorms, the ability to hike rim to rim, and great photography – are still applicable in September. But on top of that, the benefits of fall – thinner crowds and cooler temperatures at the bottom of the Canyon which opens up more remote hiking and backpacking opportunities – begin to come into play.
Drawbacks of Visiting in September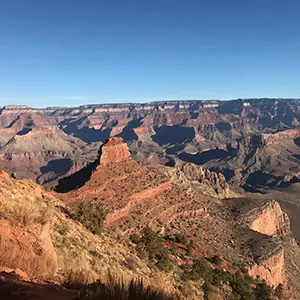 There aren't many drawbacks to visiting in September. September inside the Canyon can still be over 100 degrees fahrenheit in the shade, and intense thunderstorms are still possible which can lead to flash flooding. However, as we get into mid and late September, these factors become less and less relevant because temperatures cool and the monsoons taper off.
Things to Do in September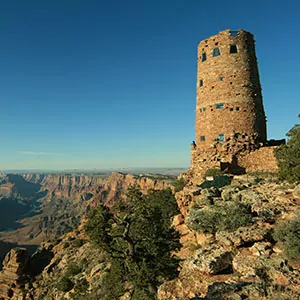 September is great for camping on both rims, backpacking in the Corridor (South Kaibab, North Kaibab and Bright Angel trails), backpacking outside the Corridor in more remote areas, day hiking, hiking rim to rim, hiking to Phantom Ranch, rafting, cycling, and enjoying other Grand Canyon tours like helicopter and van tours. Basically, everything is great to do in September, with one caveat – early September remote backpacking trips can still require managing high midday temperatures.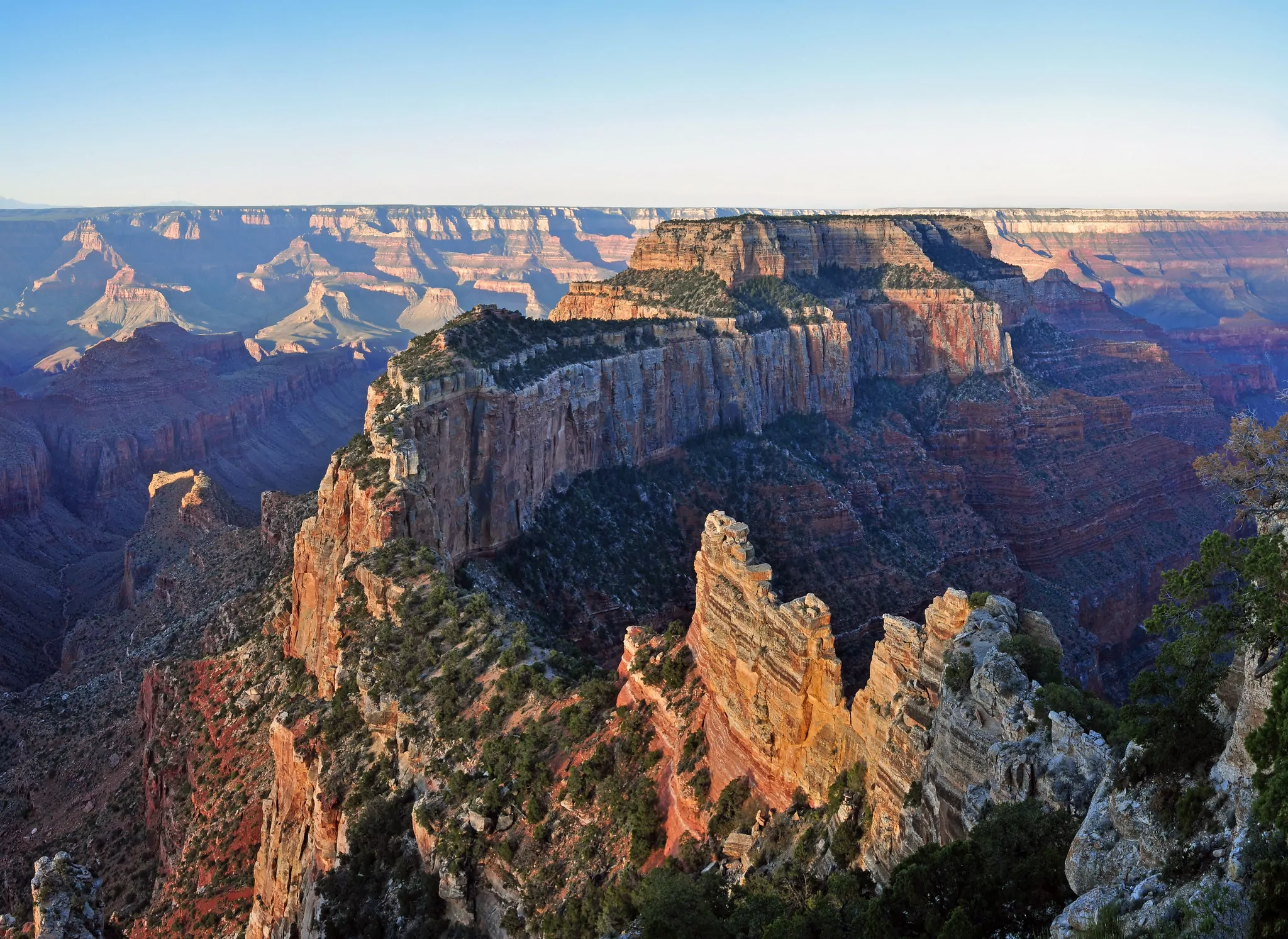 Hiking in September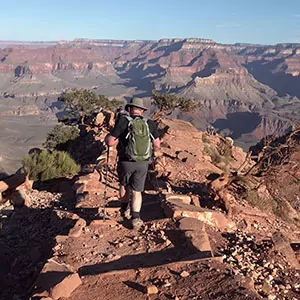 The best month for hiking the Grand Canyon is October, but a close second is September. While we recommend sticking with the Corridor Trails (South Kaibab, North Kaibab, and Bright Angel Trails) for backpacking in the summer months, September is when we lift that recommendation. The more remote trails – Hermit, Grandview, Tanner, New Hance, Boucher, Bass and others – are much safer in September than June, July and August. Early September can still be quite hot, however, so remote trips should be done with caution or on guided trips. September is also a popular month for backpacking, so backcountry camping permits and Phantom Ranch reservations can be very competitive.
Day hikes are great in and out of the Corridor, although early starts (at or before sunup) should still be the rule, especially in early September. Consider joining a hiking tour to make the most of your time at the canyon!
Weather in September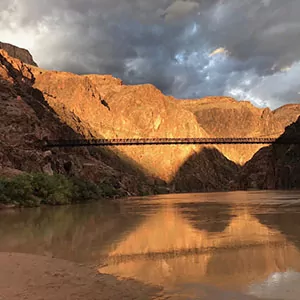 The average high at the South Rim in September is 76 degrees fahrenheit, and the average low is 43 degrees fahrenheit (high of 24 degrees celsius, low 6 degrees celsius.) However, these temperatures are much warmer inside the Canyon (by 10-20 degrees, but feels even warmer in the sun.) Average days of rain in September is 4.
At Phantom Ranch at the bottom of the Canyon, the average high temperature in September is 96 degrees fahrenheit, and low of 69 degrees fahrenheit (35H/21L degrees celsius.)
Join a Guided Hiking Adventure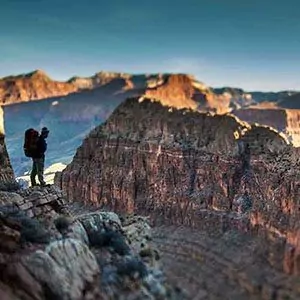 Grand Canyon National Park is home to some of the most unique and spectacular hiking vacations in the world. Wildland Trekking offers trips with stunning views, geologic history, and incredible hiking and backpacking for visitors who want to have an active, adventurous experience.
Guided Grand Canyon treks include permits, local transportation (excluded on certain tours), meals, gear, risk management systems and professional guides, allowing guests to make the most of their visit to the Canyon, focus 100% on enjoying their experience, and do it all with an increased level of safety and comfort.
GRAND CANYON ADVENTURE TOURS