November in the Grand Canyon
Learn all about what it means to visit Grand Canyon National Park in November
November is probably the #1 most underrated month for visiting Grand Canyon. November is when winter often begins to show up at the rims, the North Rim closes (flexible date based on first snowfall), the crowds all but disappear, commercial rafting on the Colorado River closes, and backcountry hiking is still at its prime. It's a great month for families, couples, solo travelers – anyone who can make time to visit before the holidays get underway.
Benefits of Visiting in November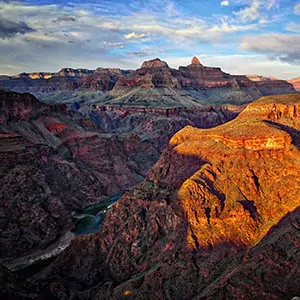 Some of the top benefits of visiting Grand Canyon in November are a lack of crowds, perfect temperatures at the bottom of the Canyon, less competition for backpacking permits and hotel reservations, and – if you're lucky – the amazing views to be had when snow has dusted the upper layers of the Canyon.
Drawbacks of Visiting in November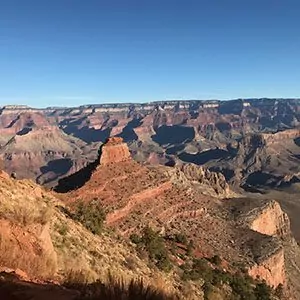 The main drawbacks of visiting in November are that the North Rim could close at any time (first significant snowfall), there is potential for a winter storm, commercial rafting has ceased for the year, and backpacking permits – especially for Rim to Rim – are still competitive, as are reservations to stay at Phantom Ranch. Even with those drawbacks in mind however, November is an excellent time of year to visit the Canyon.
Things to Do in November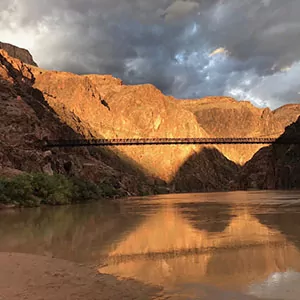 The best activity at Grand Canyon in November is hiking and backpacking. While the rims are getting colder, inside the Canyon the temperatures are fantastic for hiking, backpacking and camping. Rim to Rim is normally still possible early in the month (we recommend not planning on Rim to Rim after November 15.) Day hiking is fantastic on both sides of the Canyon, as long as the North Rim is still open.
At the South Rim all activities, hikes, and tours are great in November. If the weather takes a turn for the worse, great indoor activities are the Yavapai Geology Museum and dinner at El Tovar. If the weather is good and you'd like to do something besides hiking, a bicycle tour with Bright Angel Bikes is recommended.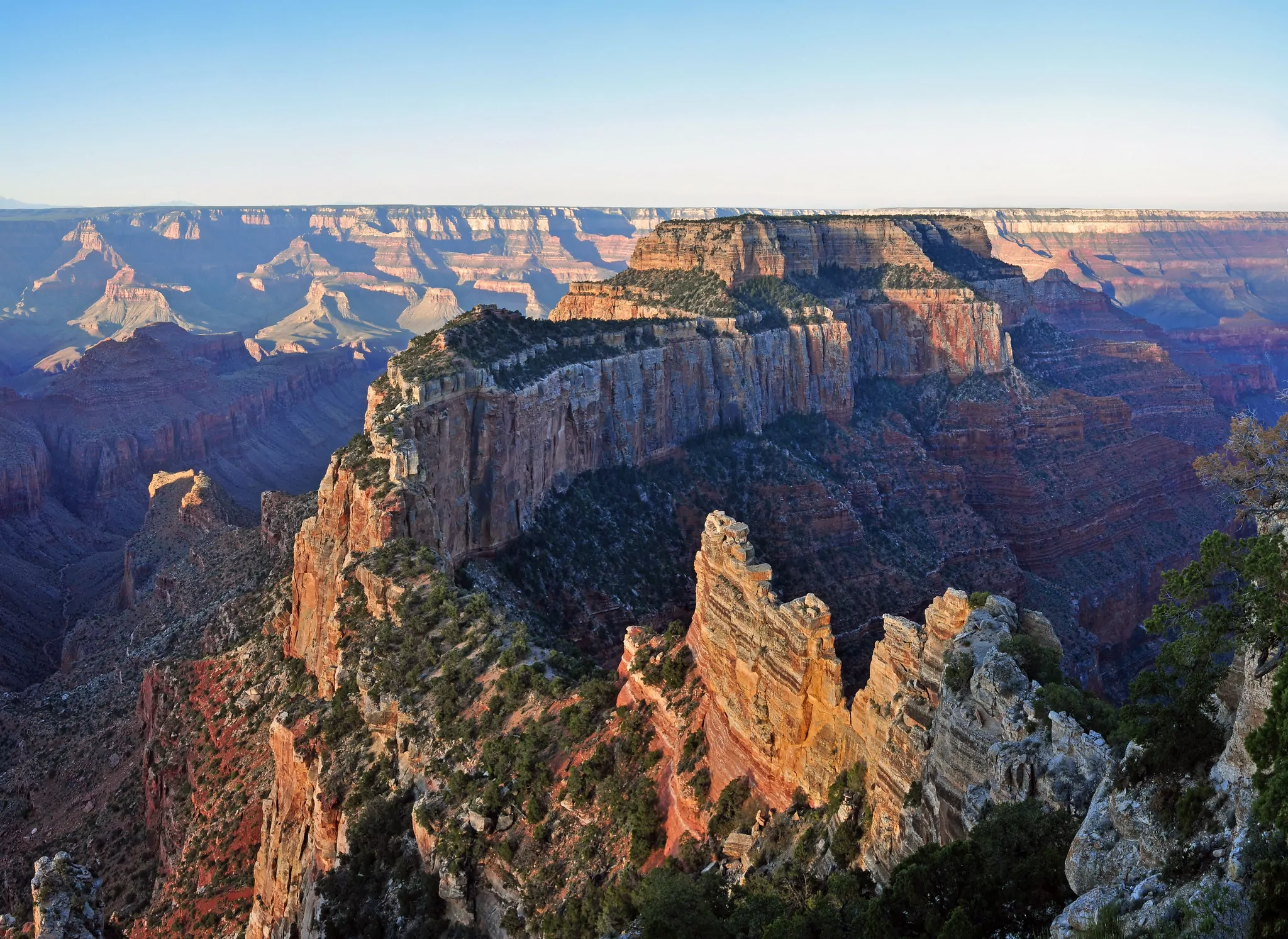 Hiking in November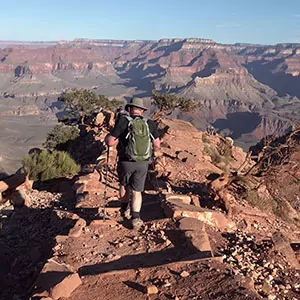 November is great for hiking and backpacking the Grand Canyon. All areas of the Canyon and types of hikes are great in November, which includes backpacking trips and day hikes in the Corridor (South Kaibab, North Kaibab, Bright Angel), backpacking trips and day hikes outside the Corridor (trails like Hermit, Grandview, Tanner and others), Rim to Rim hikes, hikes to Phantom Ranch…all of it! One caveat is that the North Rim closes with the first significant snow storm, which adds a bit of uncertainty to planning Rim to Rim. However, the North Rim normally closes in mid November.
Backpacking permits can be difficult to secure in November, especially for Rim to Rim. Day hiking in the Canyon does not require permits.
Weather in November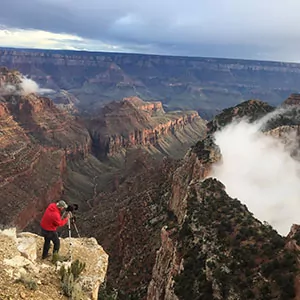 The average high at the South Rim in November is 52 degrees fahrenheit, and the average low is 24 degrees fahrenheit (high of 11 degrees celsius, low -4 degrees celsius.) However, these temperatures are much warmer inside the Canyon (by 10-20 degrees, but feels even warmer in the sun.) Average days of rain/snow in November is 3.
At Phantom Ranch at the bottom of the Canyon, the average high temperature in November is 68 degrees fahrenheit, and low of 46 degrees fahrenheit (20H/8L degrees celsius.)
Join a Guided Hiking Adventure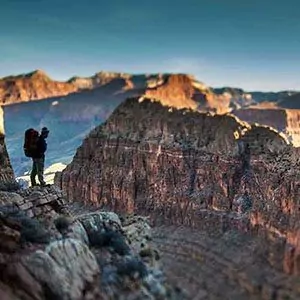 Grand Canyon National Park is home to some of the most unique and spectacular hiking vacations in the world. Wildland Trekking offers trips with stunning views, geologic history, and incredible hiking and backpacking for visitors who want to have an active, adventurous experience.
Guided Grand Canyon treks include permits, local transportation (excluded on certain tours), meals, gear, risk management systems and professional guides, allowing guests to make the most of their visit to the Canyon, focus 100% on enjoying their experience, and do it all with an increased level of safety and comfort.
GRAND CANYON ADVENTURE TOURS