Grand Canyon Day Hikes
Our Grand Canyon day hikes take you deep into the Grand Canyon on dramatic, stunning trails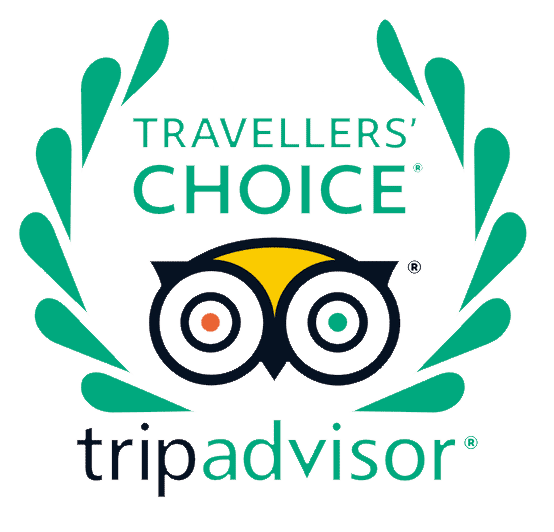 Taking a day to absorb the immensity of the Grand Canyon is an experience you won't soon forget! Consider a day hiking journey below the rim with one of our expert Grand Canyon hiking guides. Our Grand Canyon day hike tours include a picnic lunch, trail snacks, use of a top-notch backpack, use of trekking poles, and a professional Grand Canyon guide.
We have a daily departure on the South Kaibab Trail to Skeleton Point, with a maximum of 7 guests and 1 guide. We also offer custom hikes on any of 5 South Rim trails listed below. Join us for a day of hiking you'll never forget!
Grand Canyon Day Hike Tours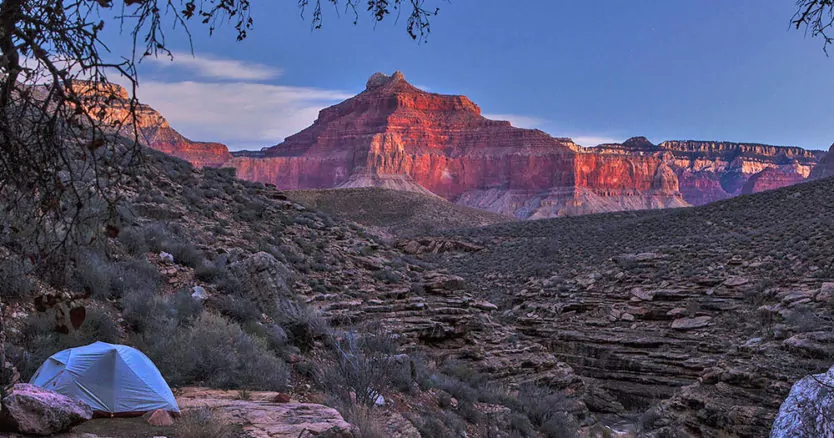 Grand Canyon Backpacking Trips
Hike deep into the Grand Canyon with everything you need in your backpack (provided by us). Experience breathtaking scenery, camp under the stars, enjoy fantastic backcountry cuisine prepared by your guide, watch for wildlife, learn about the fascinating natural and cultural history of the Canyon, and challenge yourself physically. All Grand Canyon backpacking tours include nearly all your gear, meals, local transportation and a professional backpacking guide.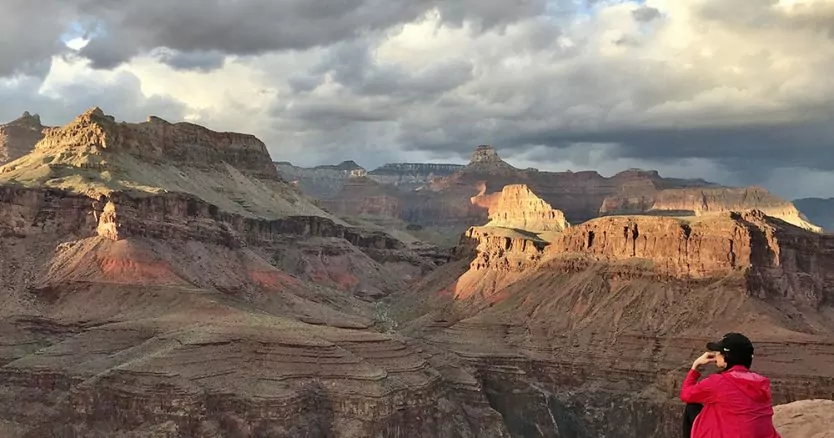 Grand Canyon Basecamp Tours
Our Grand Canyon camping tours are adventurous, outdoor trips that take you deep into the Grand Canyon on challenging day hikes and return you to the rim each afternoon for shade, showers and exceptional meals around a campfire! These trips are excellent summer options because of the cooler temperatures on the rims. Trips include local transportation, camping gear, meals, park entrance fees, and a professional Grand Canyon hiking guide.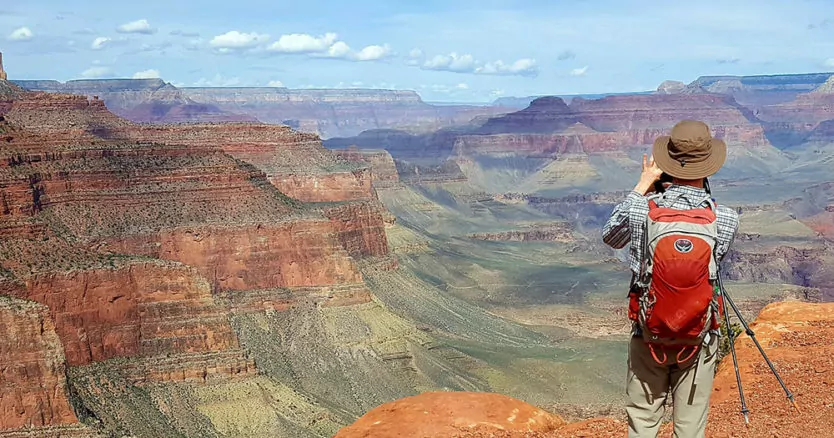 Grand Canyon Inn-based Tours
Hike the Grand Canyon in style! Join us for a Phantom Ranch hiking tour to the bottom of the Grand Canyon or one of our inn-based tours that include wonderful day hikes by day and rim-top accommodations, showers, shade, and dining each evening! Trips include local transportation, lodging, meals, park entrance fees and a professional Grand Canyon guide.
MORE ABOUT Grand Canyon Day HIKE Tours
IS A GRAND CANYON DAY HIKE TOUR FOR ME?
The Grand Canyon is a world-class hiking destination, and hiking below the rim to get a fuller experience of what the Canyon is all about is the best way to make the most of your visit. So, should you hike on your own or go with a guide company like Wildland Trekking? Guides are not required, so it's definitely a choice. Guides help you maximize your experience by providing a higher level of safety, knowing when to hike for optimal temperatures, gauging how far to go based on guests' abilities, providing gear, providing lunch and snacks, and helping make the Canyon come to life through stories and intepretation.
THE WILDLAND DAY HIKE EXPERIENCE
Most of our Grand Canyon day hikes meet at the South Rim (the Grand Canyon Discovery Tour includes transportation from Sedona or Flagstaff). Once you meet your guide you will make your way to the trailhead and, after a short orientation, begin hiking. Your guide will provide you with backpacks, trekking poles, and – in the winter – crampons. Throughout your hike you will learn about the geology of the Canyon, the Native American and pioneer history, the natural forces of erosion that formed and shaped the Grand Canyon, and more! We provide snacks while you hike and a tasty picnic lunch at a beautiful viewpoint. Eventually we'll make our way back to the South Rim and the end of an amazing day.
CHOOSING THE RIGHT HIKE
Each hiking trail in the Grand Canyon provides something unique. The South Kaibab Trail is our most popular hike, and for good reason. It is a stunning hike down an exposed ridge with phenomenal views in all directions. The Bright Angel Trail is the Park's most popular trail, and a great choice for summer hikes when it's going to be hot, and for ambitious guests who want to try to make it to Plateau Point for an amazing view of the Colorado River. Grandview and Tanner Trails offer more off-the-beaten-path hikes on more rugged trails; they're great for guests looking for more of a challenge and solitude.
SUMMARY OF EACH HIKE
GRAND CANYON VISITOR INFORMATION
TIPS FOR VISITING GRAND CANYON