May in the Grand Canyon
Learn all about what it means to visit Grand Canyon National Park in May
In May in Grand Canyon National Park winter is definitively over and summer is beginning to appear. It's a fantastic month to visit, to hike, to backpack, to raft, to do it all, really. May 15 is when the North Rim opens, allowing visitors to hike Rim to Rim, either as a long day hike or as a multi-day backpacking trip or Phantom Ranch visit. The summer crowds begin to appear in May, but the wonderful weather and sheer beauty of the place offset any inconvenience caused by increased visitation.
Benefits of Visiting in MAY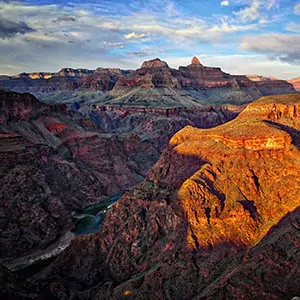 The biggest benefit of vising Grand Canyon in May is that the North Rim opens (on May 15) allowing visitation to access that side of the Canyon, and to start embarking on the famous Rim to Rim hiking experience. May is excellent for rafting the Colorado River and for enjoying the South Rim activities like sightseeing, helicopter tours, bicycle tours…etc. Also, while May can certainly have increased crowds, it still isn't at the summer peak levels of June, July and August.
Drawbacks of Visiting in MAY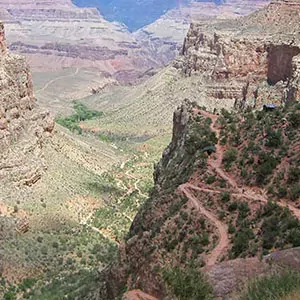 The drawbacks of visiting in May are first and foremost, that the bottom of the Canyon begins heating up significantly. If you're backpacking, hiking rim to rim, or hiking to Phantom Ranch, you can expect the highs to begin edging into the 90s. That's ambient air temperature in the shade – in the sun can feel much hotter. The other major drawback with May is that the summer crowds are beginning to appear. As mentioned above, they aren't at summer levels yet, but it's much busier than winter months and even March and April.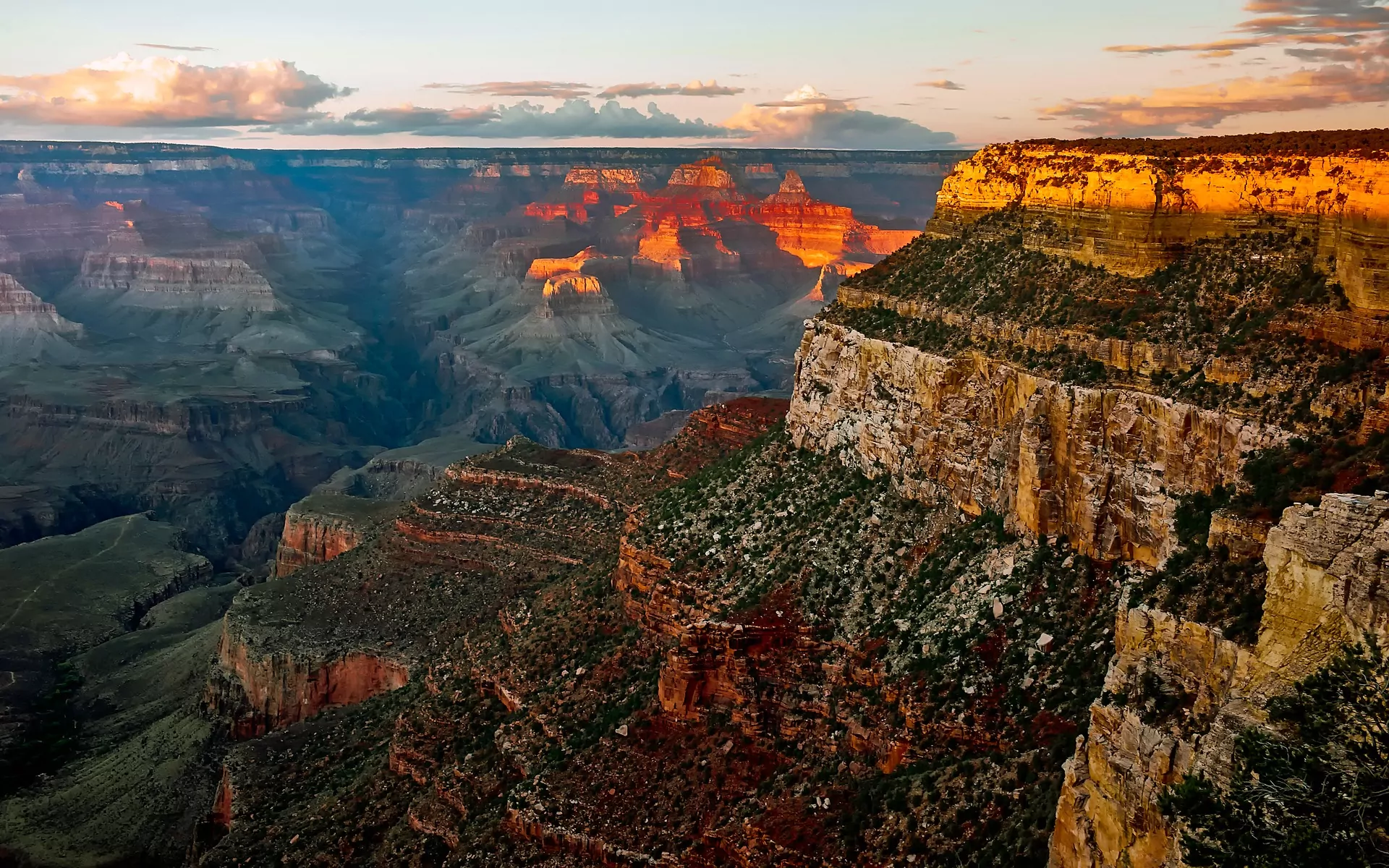 Things to Do in MAY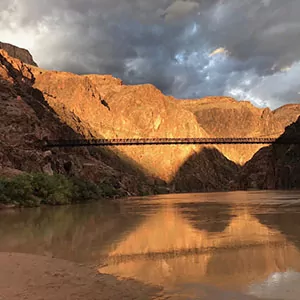 The two most highly recommended activities in May are hiking Rim to Rim and doing a rafting tour. Rim to Rim can be done as a day hike (discouraged by the National Park Service, and shouldn't be done unless you're experienced and very fit), multi-day hike with a stay at Phantom Ranch (reservations are extremely competitive), or backpacking trip. Rafting in the Grand Canyon can be done in as little as 6 days and is an experience you'll never forget. May is warm enough to enjoy getting soaked, and cool enough at night to sleep like a baby!
Hiking in MAY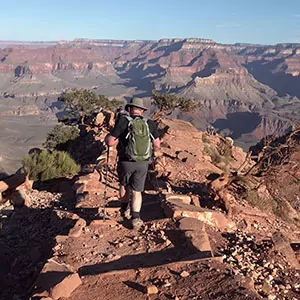 Although May is when the North Rim opens, and so Grand Canyon's most famous hike – the Rim to Rim – is possible, May is also when the summer heat becomes dangerous. With an average high of 92 degrees fahrenheit in the shade, many routes in the Canyon become more dangerous for hiker who lack experience or are less than prepared. Day hikes that go 3 miles or less should be done with at least 3 liters of water per person and plenty of snacks and food, and they should start early (around 6 am.) Backpackers should try to avoid hiking in the middle of the day when it's at its hottest, and be wary of hiking long stretches without enough water. If you're hiking Rim to Rim, you might consider sitting out the hottest part of the day at Bright Angel Campground, under the shade of cottonwood trees, and finishing your hike later in the day.
Guided hiking and backpacking tours are available in May, which is one of the most popular months of the year for such experiences.
Weather in MAY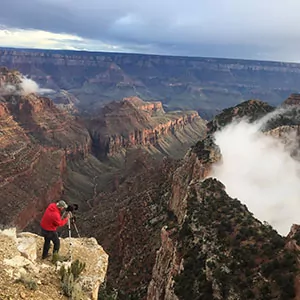 The average high at the South Rim in May is 71 degrees fahrenheit, and the average low is 36 degrees fahrenheit (high of 22 degrees celsius, low 2 degrees celsius.) However, these temperatures are much warmer inside the Canyon (by 10-20 degrees, but feels even warmer in the sun.) Average days of rain in May is 2.
At Phantom Ranch at the bottom of the Canyon, the average high temperature in May is 92 degrees fahrenheit, and low of 63 degrees fahrenheit (33H/17L degrees celsius.)
Join a Guided Hiking Adventure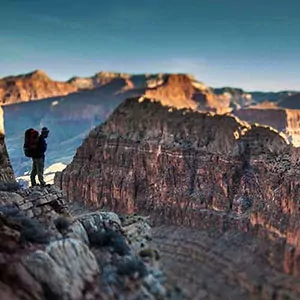 Grand Canyon National Park is home to some of the most unique and spectacular hiking vacations in the world. Wildland Trekking offers trips with stunning views, geologic history, and incredible hiking and backpacking for visitors who want to have an active, adventurous experience.
Guided Grand Canyon treks include permits, local transportation (excluded on certain tours), meals, gear, risk management systems and professional guides, allowing guests to make the most of their visit to the Canyon, focus 100% on enjoying their experience, and do it all with an increased level of safety and comfort.
GRAND CANYON ADVENTURE TOURS